Even though we have a lot of sunshine in Los Angeles year round, there really is nothing better than the beginning of spring. The roses in front of our house burst with color, the jasmine blooms and the most gorgeous pink tree fills our yard with color. It smells so good and the air feels clean from the winter rain. It's really a beautiful season that I look forward to! And since it's the season of flowers, we wanted to highlight some charming DIY projects that you can do with spring flowers. We've rounded up 10 Charming DIY projects using Spring flowers that you can do at home this season! Also, take a peek at our edible flower chart and how you can grow your own edible potted garden at home!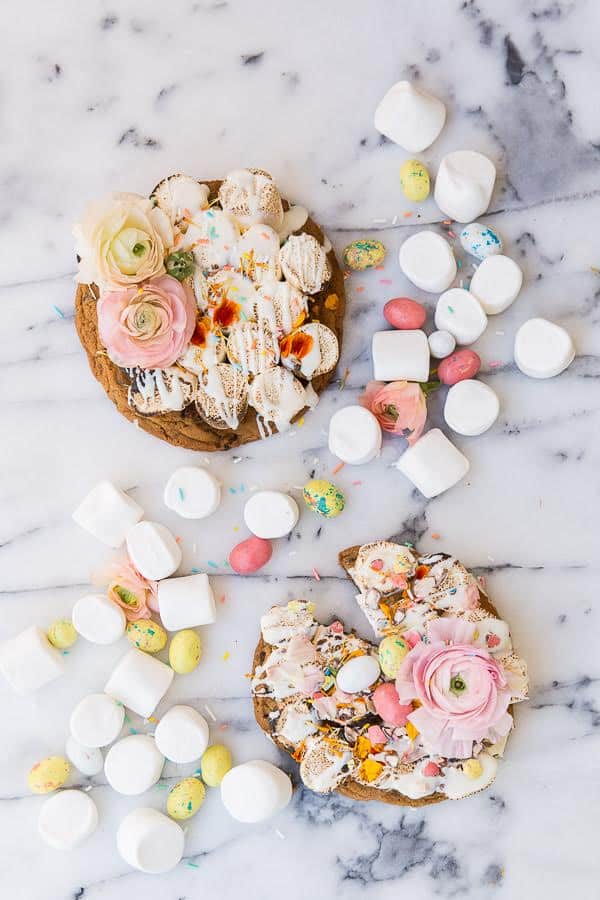 A Pastel S'mores Pizza for spring with edible flowers by Paper and Stitch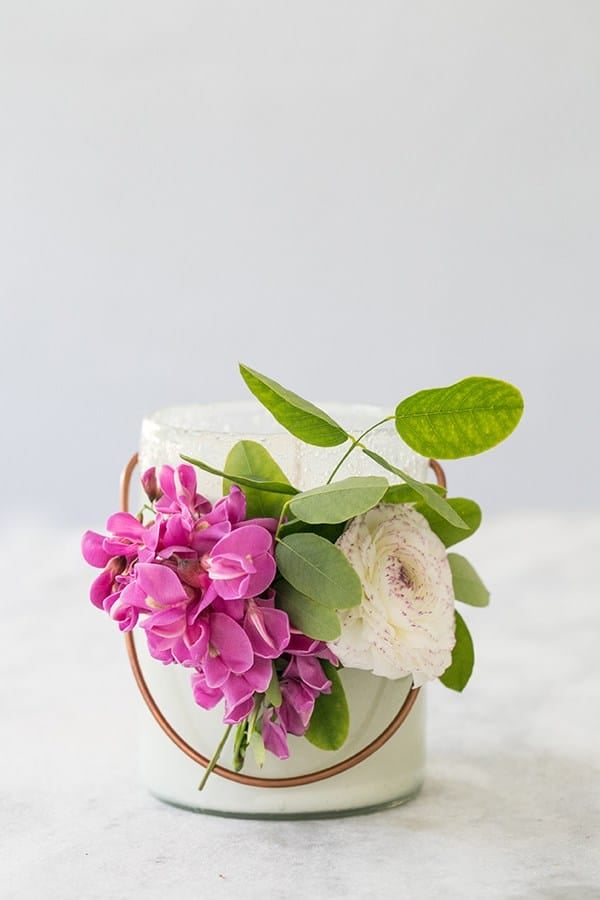 We're using fresh flowers to adorn our DIY Essential Oil Candles! These make great gifts!
Add interest to your dining space with this beautiful DIY Floral Chandelier by Sugar and Cloth!
Make these mini spring bouquets from Paper and Stitch to give as hostess gifts or use for centerpieces!
There's also this version from Jojotastic that uses flowers from Trader Joes and fabric napkins to bundle them together!
It doesn't get any easier than our DIY Floral Ice Cubes! These are great to use in an ice bucket with champagne for a party!
Why not give your punch bowl a flower crown with this DIY floral wreath from Sugar and Cloth!
Spring flower floral crowns by Green Wedding Shoes
A beautiful DIY modern spring floral wreath by Delia Creates.
Love idea of putting together a beautiful spring basket! DIY on Glitter Guide.