If you want some creative fall date ideas, look no further! Below are 10 fun date nights guaranteed to please!
Zan and I often get stuck in a rut when it comes to daily life and dates. We'll go to the same restaurants or do familiar activities when we have an evening to ourselves.
For me, it's the date nights we do something different and go out of our boundaries that I have the best memories from! Our routine was getting so dull that even doing dinner and a movie became different!!
We hadn't seen a movie together in an actual theater in years… yeah I know. So, as I was doing my own research on fun date nights, I decided to compile a few that are on my list this fall season!
Fall Date Ideas – Bonfire!
My favorite time for a bonfire (even beach bonfire!) is fall! The air is crisp and chilly and I love the making campfire apple pies and s'mores! It's such an awesome date night and one we try to do every week.
Fall Date Night Ideas – Tailgate Party!
We used to drive 6 hours to attend and cheer on my dad's alma mater, Stanford University and their football team. It was an experience we all loved as a family and it also makes such a fun date! If you need some good tailgating inspiration, HonestlyYum has it for you!
Book an Experience
I was searching Airbnb the other day and stumbled upon their experience section. I went down the internet hole spending hours looking at all of the really neat experiences you can book, from cocktail classes to sunset paddle boating or a nice walk up to the Hollywood sign. The experiences are endless!
Dinner and a Classic Movie
Don't underestimate a delicious dinner and then a movie… in a movie theater! It's such a nice change to be out in a theater, ordering popcorn and movie treats. We did this a few weeks ago and thoroughly enjoyed it! Apple TV or Netflix are good, but geez it's nice to leave your house for a movie once in a while!
Fall Date Ideas – Apple Picking
Depending on where you live, there are usually charming restaurants, bars and a few fun things to do when you go apple picking. We usually go every year and I enjoy the drive and long talks, as well as stocking up on apples and cider!
Date Night – Take a Hike!
This one is great for a day date. Pack a lunch or a charcuterie picnic and keep things simple with a nature walk, as the leaves are changing color and air is getting crisp. Just being amidst fall foliage puts us in the holiday spirit and gets us ready for the upcoming holiday cheer!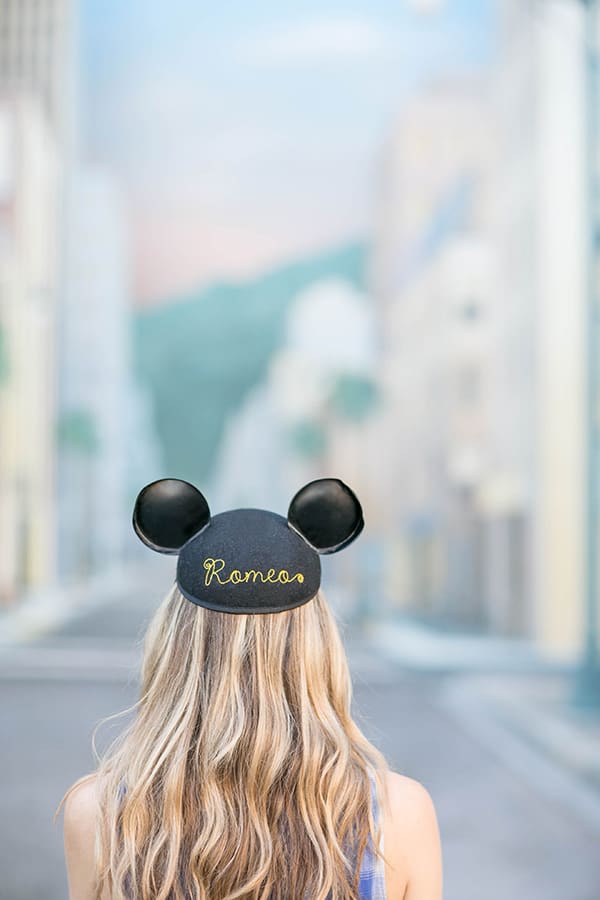 Fall Date Ideas – Pumpkin Carving
This has been a tradition of ours for years and one that I look forward to every year! I usually make a pot of chili and we eat while we carve pumpkins. Always a good time and we laugh as we reveal our crazy pumpkin designs.
Fall Date Ideas – State Fair or Amusement Park
I remember how much Zan and I enjoyed visiting Disneyland or the State Fair when it was just the two of us! Halloween and fall is one of our favorite times at Disney, so this year we are planning a day date to Disney without the kids and I can't wait to run around, hands free!! Very happy our kids can't read this yet.
Don't Get Ghosted…Take a Pottery Class!
9. Take a Pottery Class together – There's something so fun about getting super messy and dirty and learning something new with you partner. I took a few pottery classes in college, but there is also a studio close to our house and I plan on booking a class for Zan and I. I'm sure it will be such a hilarious experience and I'm so looking forward to all of his jokes during our pottery class!!
My Favorite Fall Date Idea – A Concert!
Hands down this is always one of my favorite dates, especially as the holidays roll around! We don't do it enough so it's a goal to see more concerts!
Top Tips For Date Night
Plan ahead, if you need to get tickets or book anywhere, book in advance to avoid disappointment!
Turn off your phone! If you can't do that then avoid looking it!
Listen to your partner, do something you both enjoy!
Check Out These Other Charming and Romantic Ideas!
An Easy and Romantic Valentines Day Dinner
Date Night Basket Ideas by The Dating Divas
5 Great Date Night Gift Ideas by Avital Date Night
If you have tried any of these Fall Date Night Ideas or any other ideas on Sugar and Charm, then please rate it and let me know how it turned out in the comments below!
You can also FOLLOW ME on FACEBOOK, INSTAGRAM, and PINTEREST to see more delicious recipes, cocktails, desserts and party ideas!
Photo Credit: Bonfire via West Elm, Tailgating via HonestlyYum, Apple and Disney Ears via Sugar and Charm.