Summertime isn't the only season to enjoy popsicles! Fall has its own delicious and fresh produce, cozy spices, and flavors that make the most amazing, drool-worthy fall popsicles.
So if you're looking for a unique fall dessert recipe, we've rounded up 10 delicious fall popsicle recipes that you'll want to chow down on quicker than you can say pumpkin spice!
And considering September and October can still have warmer days, these are perfectly acceptable to enjoy outside during an autumn walk or gathering. What fall flavors would you put in a popsicle?
10 Delicious Fall Popsicle Recipes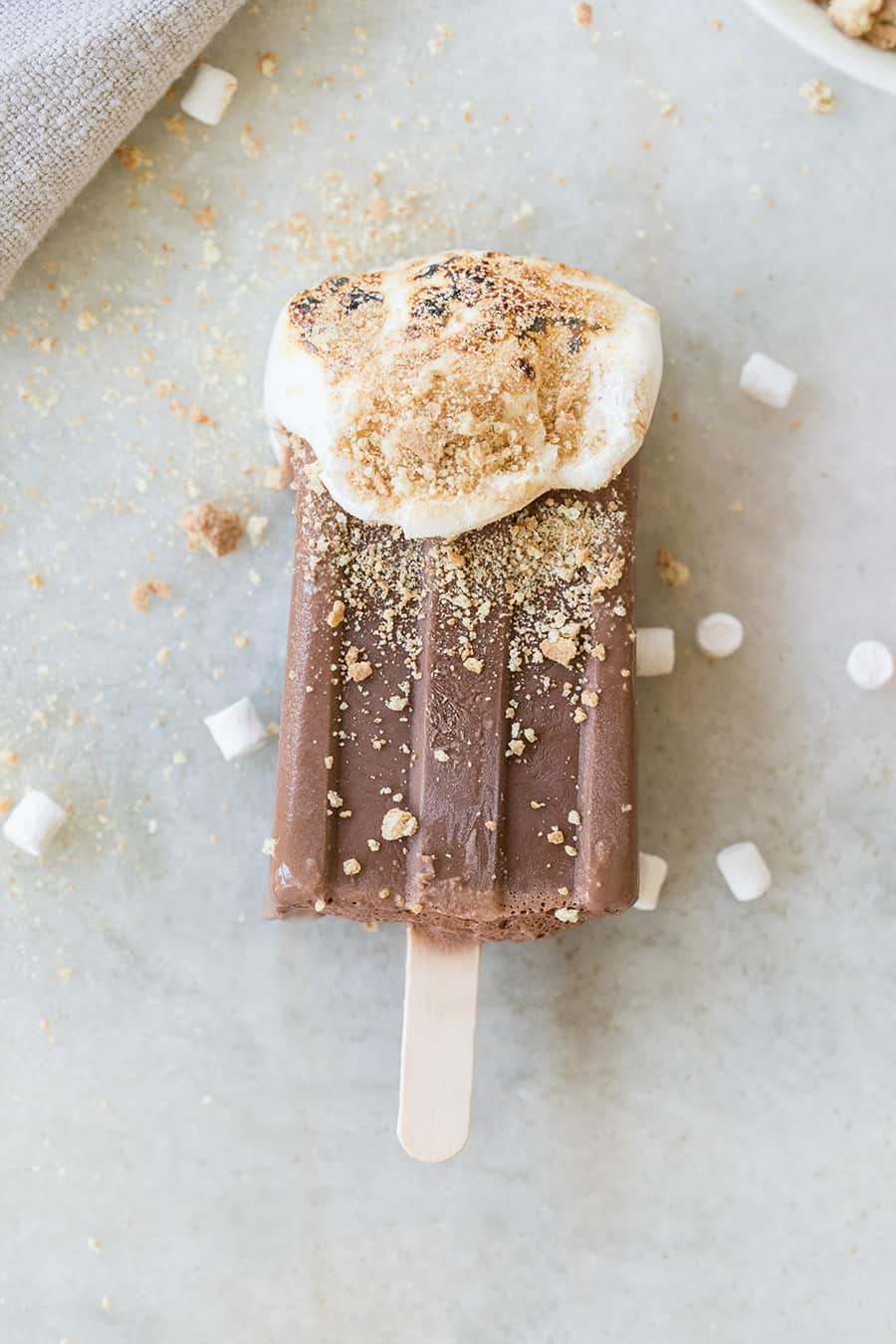 Fudge Popsicles
The Best S'mores Chocolate Fudge Popsicles
Peachy Mango Popsicles
Peachy Mango Protein Pops from Sugar and Charm
Roasted Blueberry Cream Popsicles
Roasted Blueberries n' Cream Matcha Popsicles from With Food + Love
Fig and Ricotta Popsicles
Fig and Ricotta Cheesecake Popsicles by Lady & Pups
Chai Tea Popsicles
Chai Tea Ice Cream Pops by Paper & Stitch
Pumpkin Pie Popsicles
Pumpkin Pie Breakfast Pops by Salt & Lavender
Halloween Popsicles
Halloween Popsicles by Yummy Mummy Kitchen
Caramel Apple Popsicles
Apple Popsicles with Date and Caramel Crumble by Veggie Desserts
Cream Apple Popsicles
Apple Bircher Popsicles by Donna Hay
Pumpkin Spice Popsicles
Pumpkin Spice Latte Popsicles by Purple House Café
Frequently Asked Questions
How long does it take to freeze popsicles?
We allow 18-24 hours for popsicles to fully freeze. Make them the day before, then let the popsicles freeze overnight.
What are the best popsicle molds to buy?
There are some really fun molds out there, like this watermelon one and this pineapple one! For a classic popsicle, we use this mold. Works every time.
Are popsicles healthier than ice cream?
Popsicles can be healthier than ice cream if they're all fruit pops. Usually the fruit pops are lower in sugar and don't consists of heavy dairy. These days, there are so many versions of popsicles that a fudge popsicle can have the same nutrition facts as ice cream.