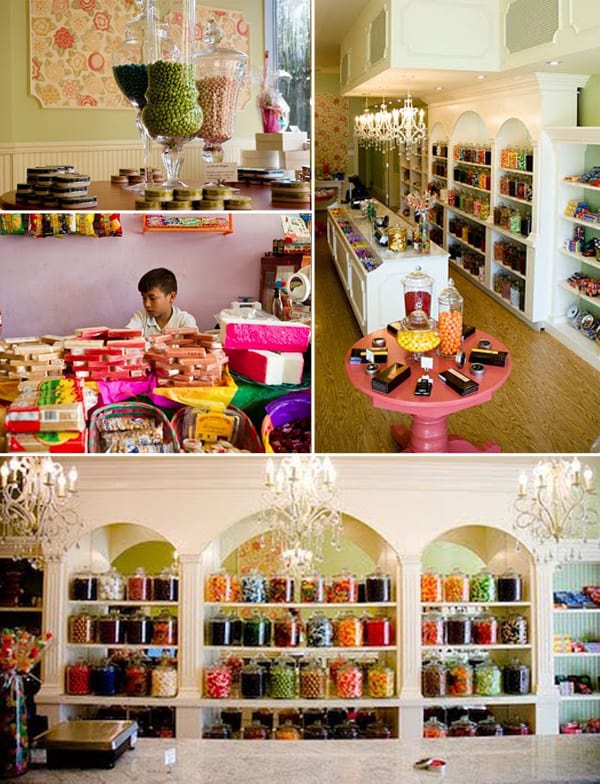 it would look like this! I think this is the most charming candy store I have ever seen and I want to go! I'm a candy store FREAK and when I'm traveling, I like to visit them and eat everything… then I work out… sometimes… but that's besides the fact. The fact is that this candy store is one of the cutest little places around! I also like Marceline's Confectionery in downtown Disney and Dylan's Candy Bar in New York City, as well as Chocolate by the Bald Man, Max Brenner! They have chocolate pizza and chocolate syringes… Strange, huh? Still doesn't stop me from visiting it every year when I'm in New York. I especially love their thick, hot chocolate when it's below zero outside!
Here are some fun, adorable and inspirational photos of The Candy Store in 
Ottawa, Ontario.
… and a photo of a small candy shop I visited on our vacation in Mexico. I find candy stores no matter where I am… it's like I can smell the lollipops or something!