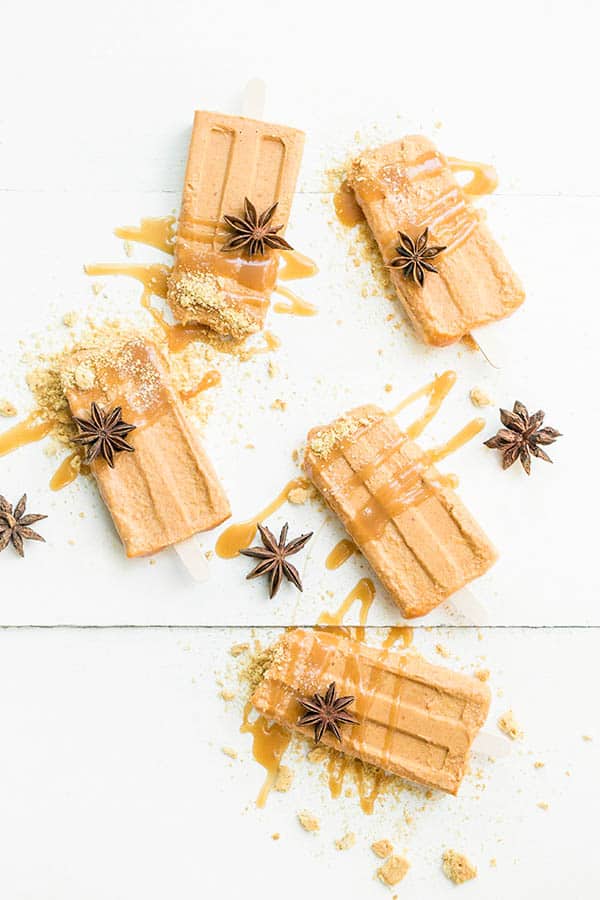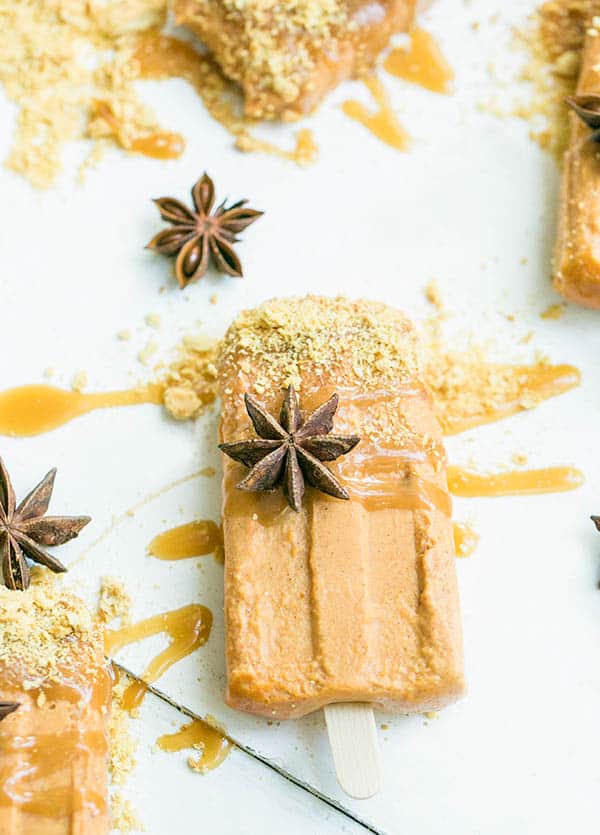 No matter what time of year it is, popsicles are always a treat! And what better flavor for the month of November than Salted Caramel Pumpkin Pie Pops?!! They literally taste like delicious pumpkin pie and we topped them with crushed graham cracker (for the "crust" of course), drizzled with caramel and topped with a pinch of sea salt!! Yummy fall goodness!!
Salted Caramel Pumpkin Pie Pops (makes 5 pops)
3/4 cup Libby's pumpkin puree
1/2 cup heavy cream
1/2 cup caramel sauce
1/4 cup brown sugar
1 teaspoon Pumpkin Pie Spice
1/4 teaspoon cinnamon
Crushed graham crackers
Caramel sauce for topping
Sea salt
1. Whisk the pumpkin puree, heavy cream, caramel sauce, brown sugar, pumpkin pie spice and cinnamon in a bowl, until combined.
2. Freeze in a popsicle mold overnight. We used this one.
3. Let them sit, at room temp, for a few minutes before removing. If you have a hard time getting them out, run the bottom under warm water.
4. Top with caramel sauce, crushed graham crackers and sea salt. Serve immediately.