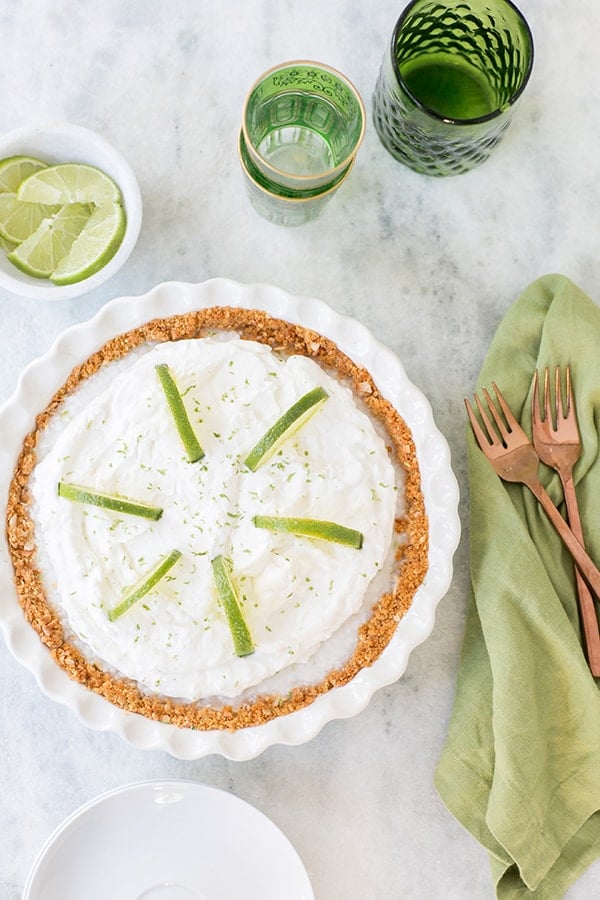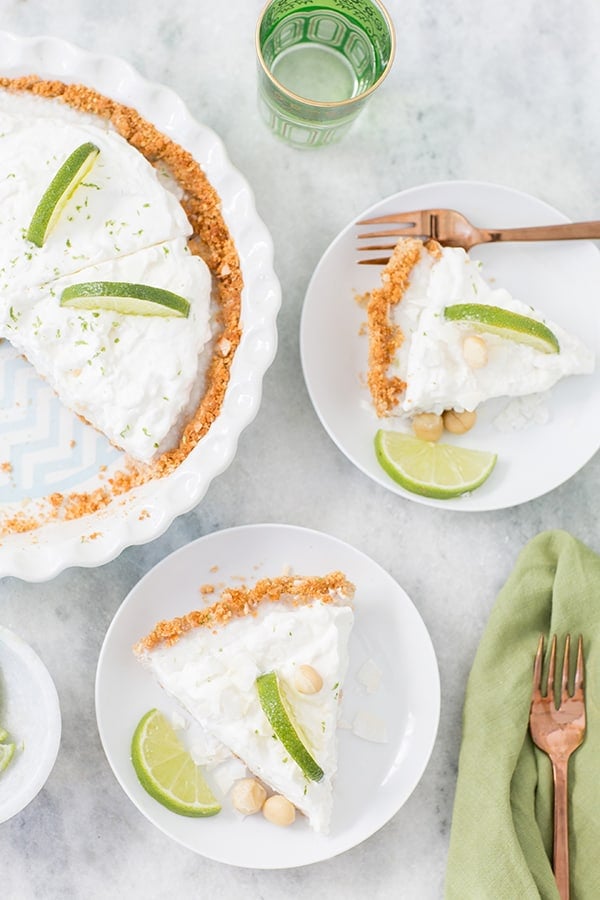 My mother-in-law has been making this delicious Coconut Macadamia Key Lime Pie recipe for many years! It's always a huge hit when she serves it and it has a way of changing key lime pie "dislikers" into key lime pie lovers!! The filling is cream of coconut, yogurt and lime juice and the crust is made from Nilla wafers and macadamia nuts! It's honestly one of the best key lime pies we've ever had and I'm so happy we're sharing the recipe here!
Crust
35 Nilla wafer cookies
1/3 cup macadamia nuts
1/3 cup coconut flakes
1/4 cup unsalted butter, melted
In a food processor, blend the cookies and then mix in the coconut and melted butter. Press into a pie dish and bake at 350 degrees for 15 minutes.
Filling
1 (15 ounce) can cream of coconut
2/3 cup plain low fat yogurt
1/2 cup fresh lime juice
2 teaspoons lime zest
1 pack of gelatin with 3 tablespoons water. Melt it over a double broiler until dissolved.
Mix the cream of coconut, lime juice, yogurt and zest. Then, add in the melted gelatin.
Pour the filling over the crust.
Let it set in the fridge until it's completely cool.
Topping
3/4 cup heaving whipping cream
2 tablespoons confectioners sugar
1/3 cup coconut added to the whipped cream
Beat all of the ingredients on high until whipped and spread on top of the pie. Add some lime zest, limes and coconut to garnish.