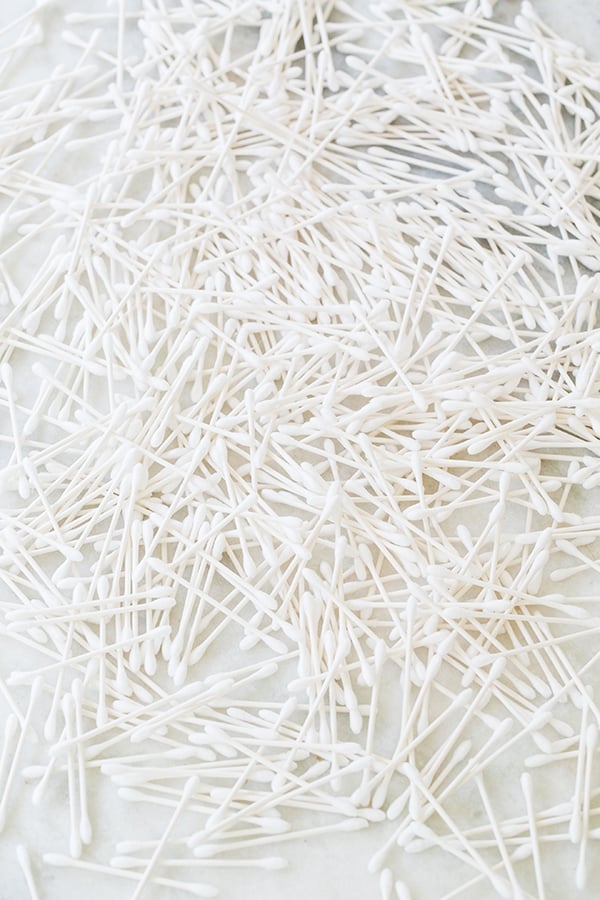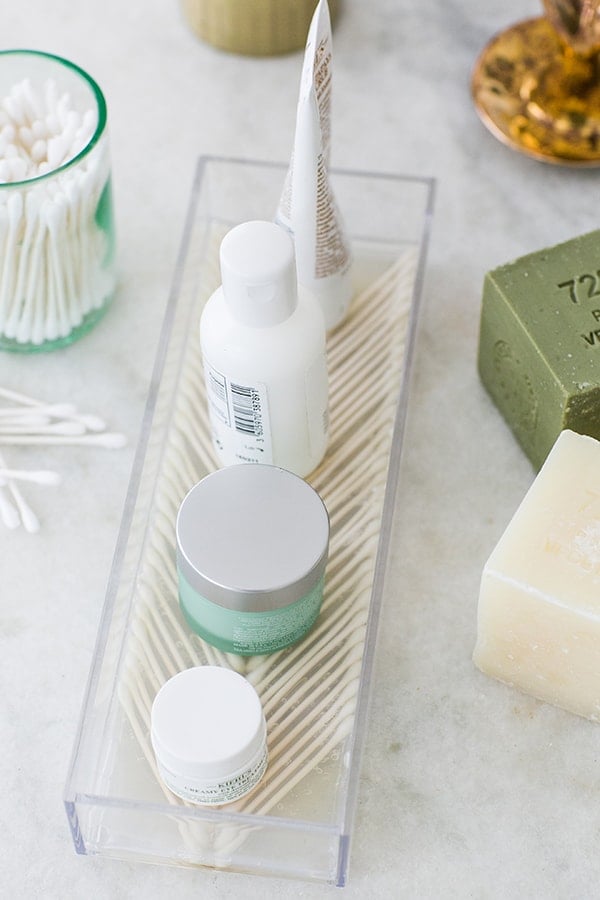 I love adding a few quirky decor elements throughout my home. Unique, one of a kind things that people pick up, check out and ask me about! So when Q-tips challenged us to create a craft using their versatile cotton swabs, we thought it would be such a fun idea to make a waterproof bathroom tray with them! A useful piece you can add to a bathroom shelf to hold products that has some quirky charm to it! It's pretty easy to make too and you can get creative with designs and colors! You'll definitely stand out with this fun, DIY Q-tips tray! We're also sharing 10 essential life hacks for using Q-tips because, hello, they're Q-tips!
Supplies: Q-tips cotton swabs, super glue, clear enamel tray, 4 bottles Mod Podge 3 dimensional clear glue.
1. Remove all stickers and clean the enamel tray.
2. Plan out your design with the Q-tips before you start to glue. We went with a Chevron-type pattern.
3. Once you have the design, line up each Q-tip and add super glue to the bottom of each cotton swab.
4. Place it back in the enamel tray and let the design dry fully about 30 minutes.
5. You'll likely use all 4 bottles of Mod Podge on this one tray. Start to fill it in with the glue until all of the Q-tips are covered in it. Use about 2 bottles for this.
6. Release any bubbles and let it dry, and then add 2 more bottles of glue to give it a nice smooth layer to set products on.
7. You can always paint the bottom of the tray a color before you start your design too!
8. Once it's dry, it's waterproof and you can set products in it!
This post is in collaboration with Q-tip Cotton Swabs.