If you're looking for our current ballot… click here for the 2019 Oscar Ballot
It's award season and we're proud to present our popular Oscar Ballot printable for the 5th year in a row! You can download and print the best 2018 Oscar Ballot here! The Oscars is one of my favorite award shows to play host and the only one we fill out a guessing game with before! I love having some prizes too, like a nice bottle of wine, a gift card or a fancy candle for the ballot game winner. The show is March 4th so you have time to catch up on all of the nominated movies.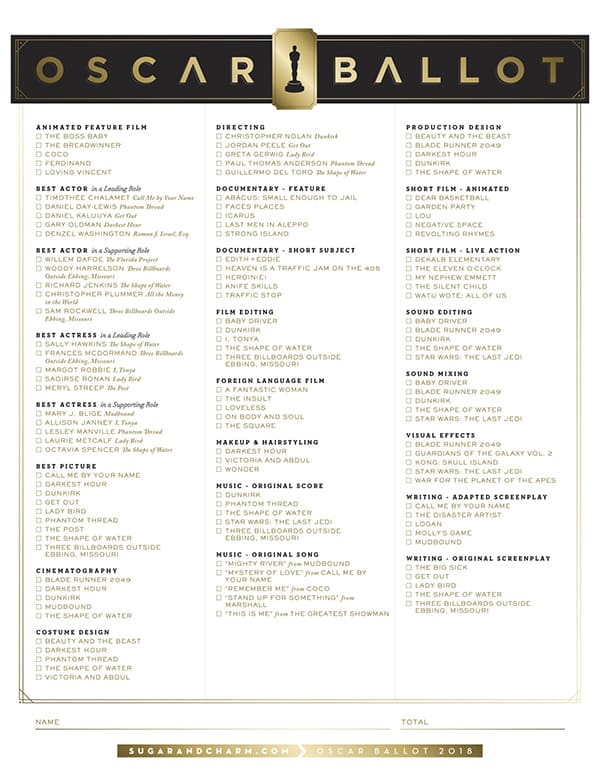 You can also download and print out 2018 Oscar Confetti! You will need a 1/2″ circle punch like this to make the confetti. Download the black and white print out here!