3 charming pool party themes you'll love!
Who's ready for a pool party?! Summer is all about spending time outside and planning a pool party is one of our favorites ways to soak up the summer sun.
When I plan a party, I always start with a theme, like one of the three below. It makes the planning process easier and more fun!
If you're looking for some inspiration for your next party, we're sharing three charming pool party ideas that are a must this summer!
Citrus Themed Pool Party
A Citrus Themed Pool Party! We used warm colors inspired by citrus fruit and sunshine for the decor and even added some citrus directly to our floral arrangements!
Flamingo Themed Pool Party
Add a little retro, palm springs vibe to your pool party with a Flamingo Themed Pool Party! Complete with bright colors and lots of flamingo accents, including this flamingo pool float!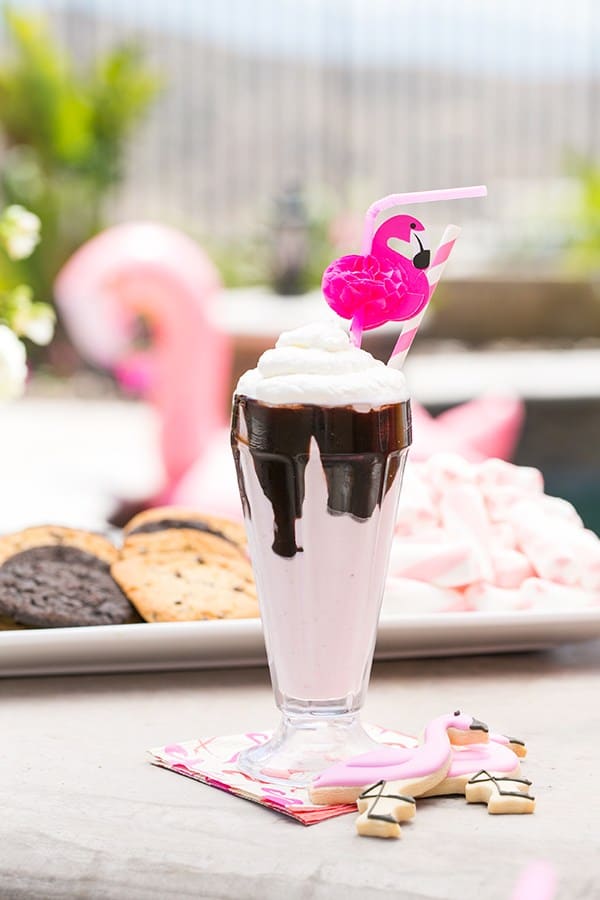 Pineapple Pool Party
Lastly, we're going pineapple crazy with this Pineapple Pool Party! We had a lot of fun picking out details for this theme and even ordered pineapple gum and made two special pineapple cocktails.
These Pineapples Mules were a hit!