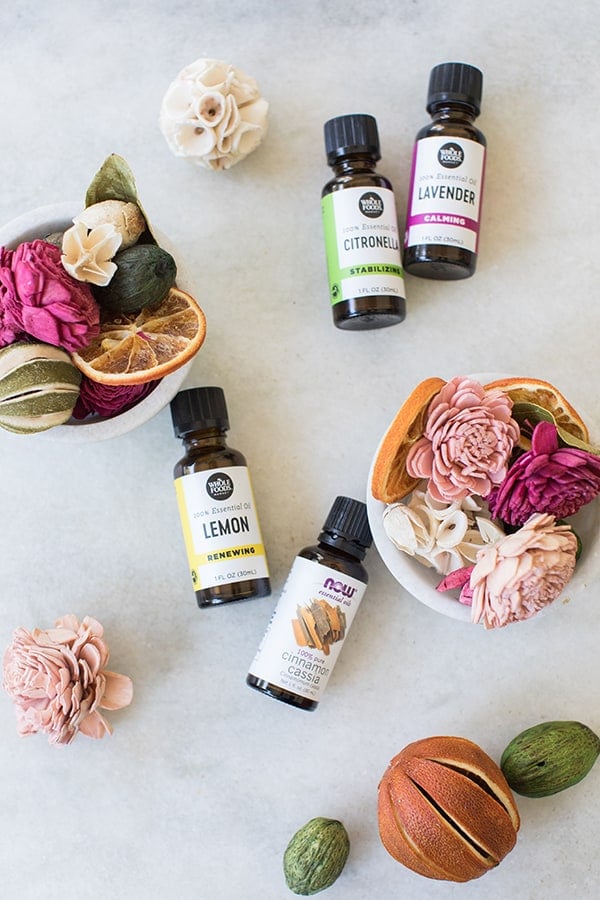 Just when you want to be outside entertaining and enjoying the hot summer days… the bugs come out and play too! They can be so pesky and unpleasant when you're relaxing outside. There are several things you can do to keep them away like our citronella candles, natural bug spray and also with our bug repellent potpourri! Bug repellent potpourri adds color and charm to a table setting and it's easy to do. See the how-to below!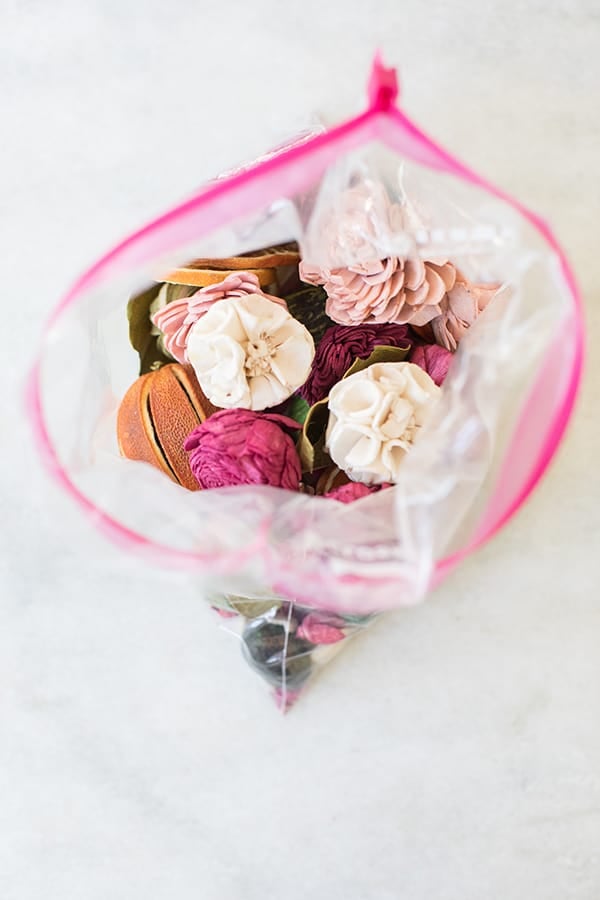 You can get dried flowers and dried fruit at your local craft store. We bought a package and then placed them in a plastic bag to soak in the essential oils.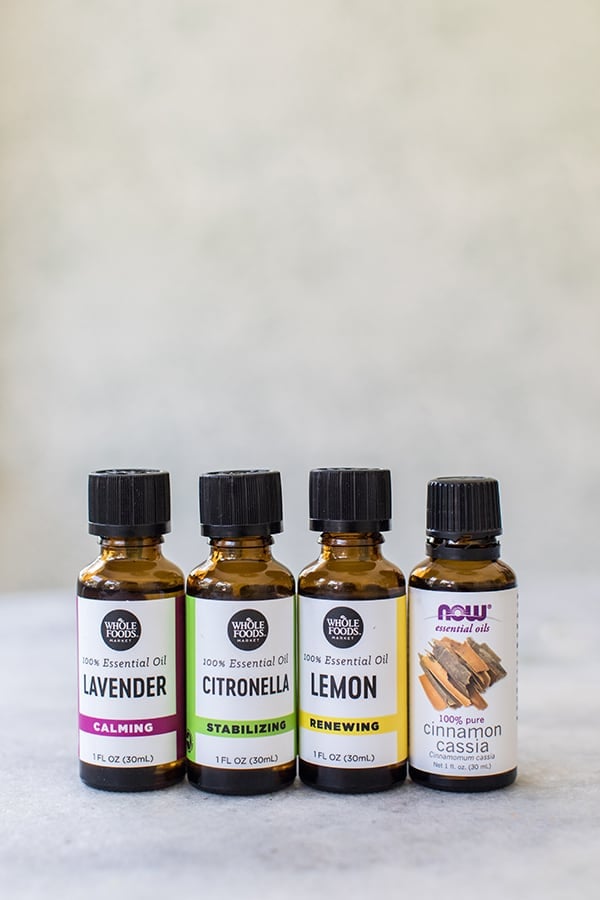 Use these four essential oils to element bugs… lavender, citronella, lemon and cinnamon. All scents that keep bugs away.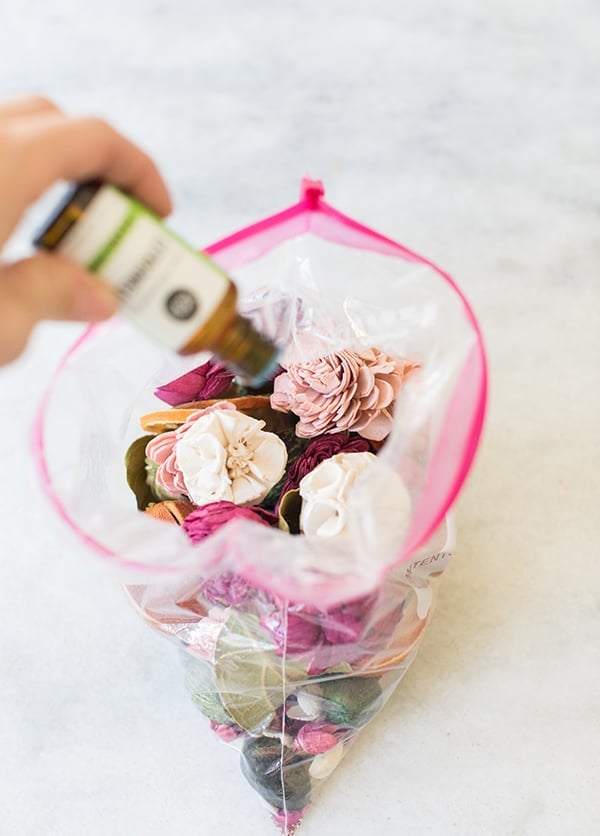 Add 20 drops of each to the plastic bag… more if you want a stronger scent. Then close the bag and shake it around.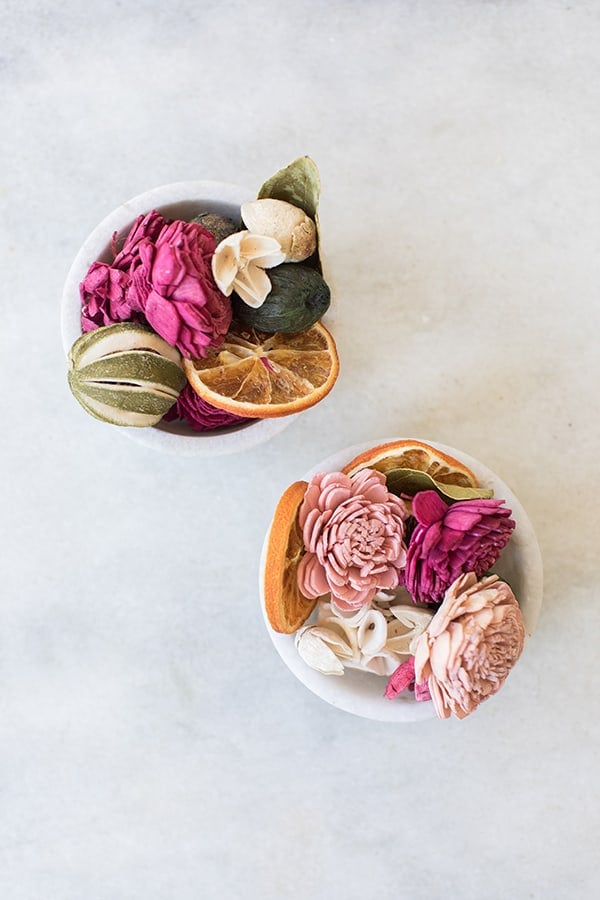 Display in bowls! It's so easy and adds a pop of color to the table! You can place these all around the area you're entertaining in. Add more drops if you need. Also, use in combination with natural bug spray and citronella candles. We have a DIY for those too!