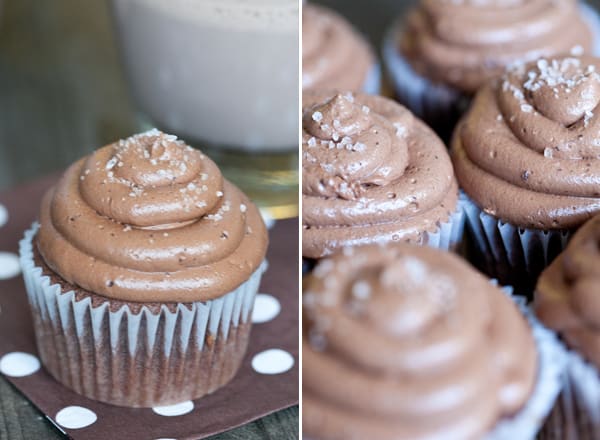 This is the chocolate cupcake post… where I link two of my favorite chocolate cake/cupcake recipes and a really yummy chocolate buttercream frosting ; ) I made these cupcakes after my shower because… well I just can't get enough chocolate. I don't really sit around and gorge myself on cupcakes all day, but I do love baking and experimenting with new recipes. Then I eat one
or two
and give the rest away! Best of both worlds. For these, I added some chunky sea salt on top to give it the salty-sweet flavor. SO GOOD! Below are some links to some recipes I've tried. Do you have a favorite chocolate cake recipe?
If you're in the mood for some chocolate, here are a few of my favorite recipes:
Barefoot Contessa's chocolate cake recipe
Food and Wine's chocolate bundt cake would actually make great cupcakes too… it was very moist!
A classic chocolate buttercream frosting recipe from Martha. You can add some sea salt on top too ; )
Photo Credit: Sugar and Charm