Your guide to hosting a charming Cinco de Mayo party! From food ideas, to the best drinks and desserts. We're sharing all the details and celebration ideas!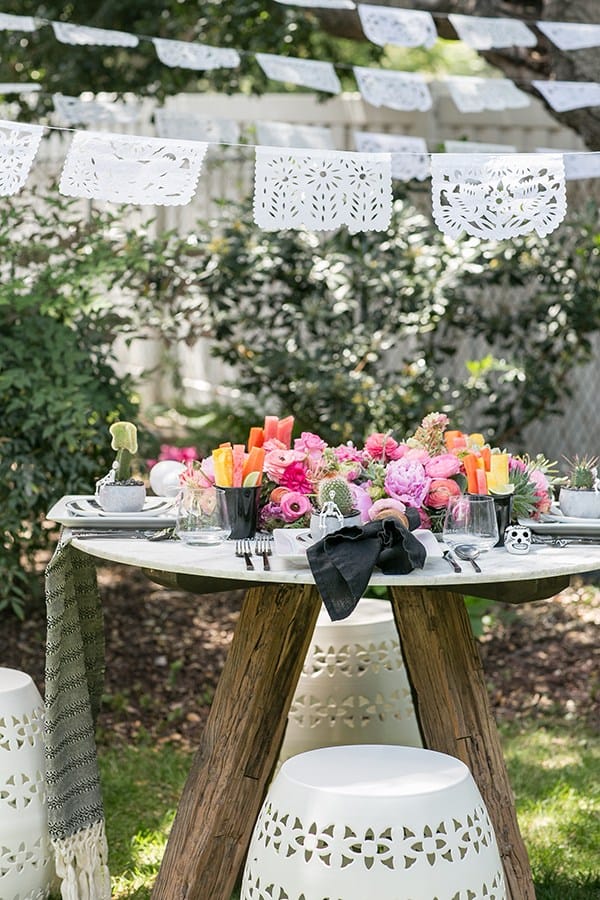 We're all about throwing a party that features margarita popsicles, tacos and horchata and a festive Mexican folk art papel picado!!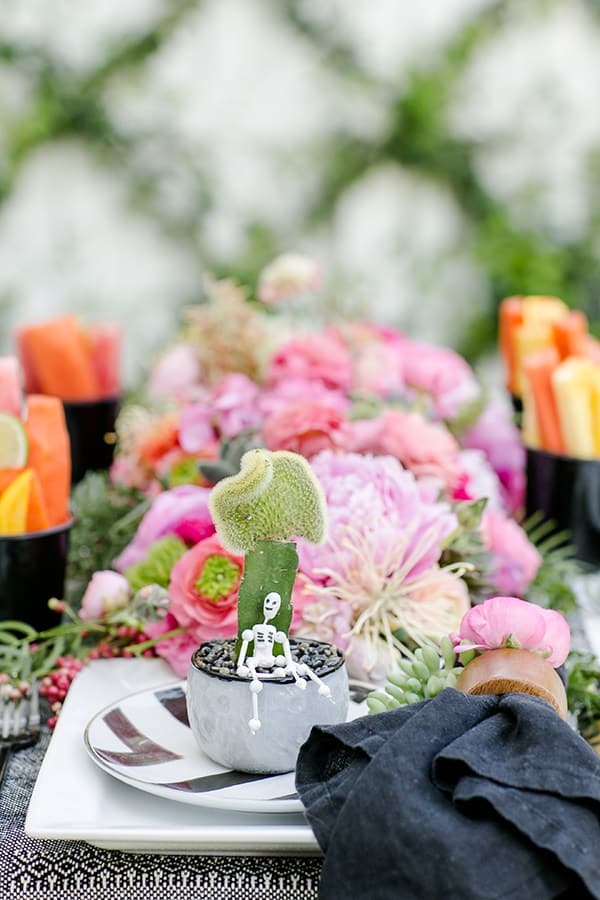 For those who are wondering, Cinco de Mayo is NOT Mexican Independence Day, it celebrates the improbable victory of the Mexican army over French forces at the Battle of Puebla on May 5, 1862.
Furthermore, it's a very popular celebration here in Los Angeles! We're always down with any excuse to eat Mexican food and experience the rich culture! See the charming party details below!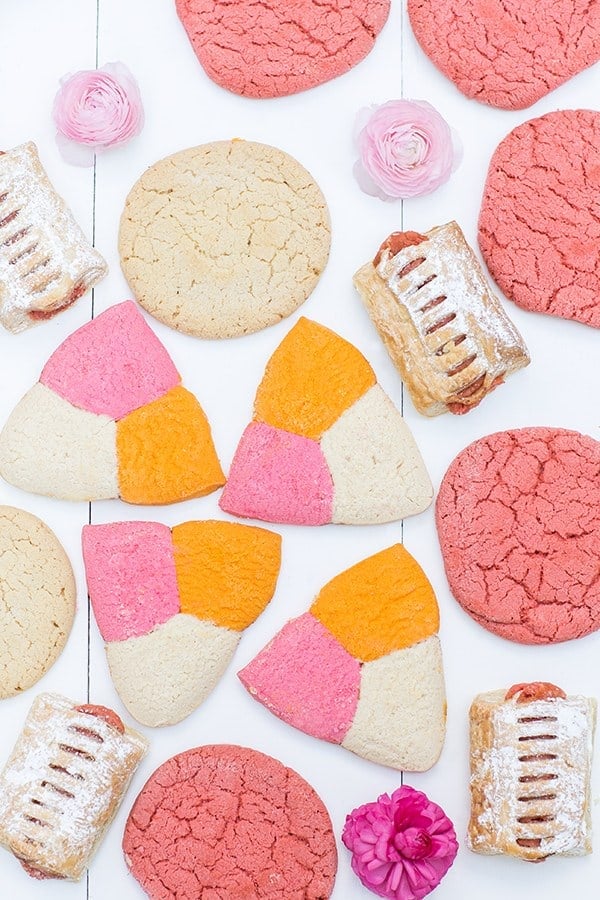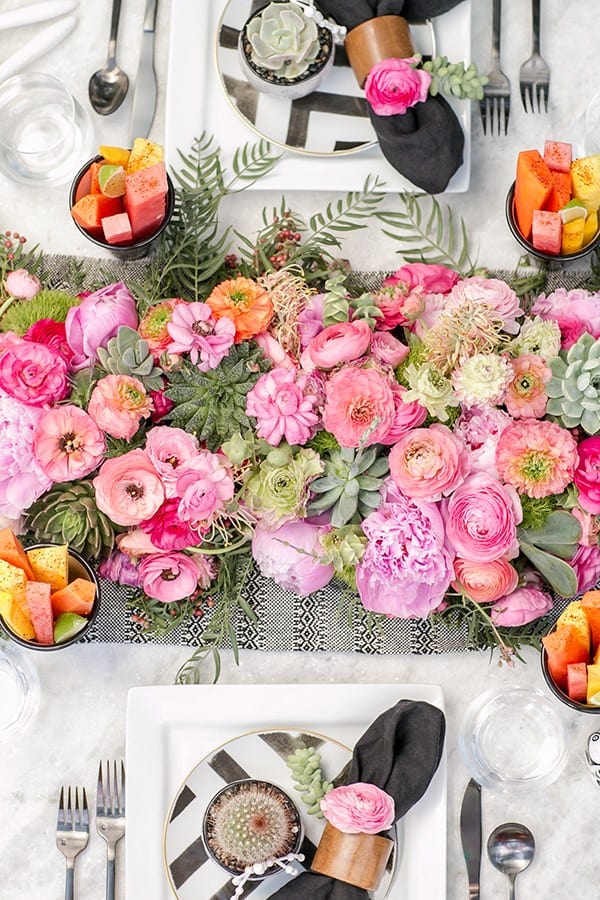 Cinco de Mayo Food
There are SO many recipes you can make. We went with a taco bar because… well it's easy and EVERYONE loves tacos! However, if you're in the mood take to make more food here are some great ideas that are perfect for a crowd: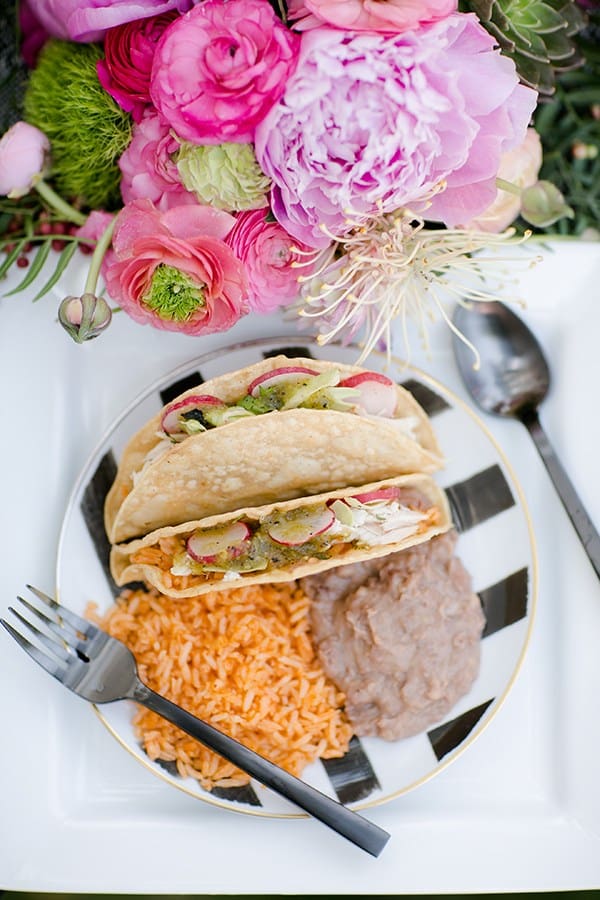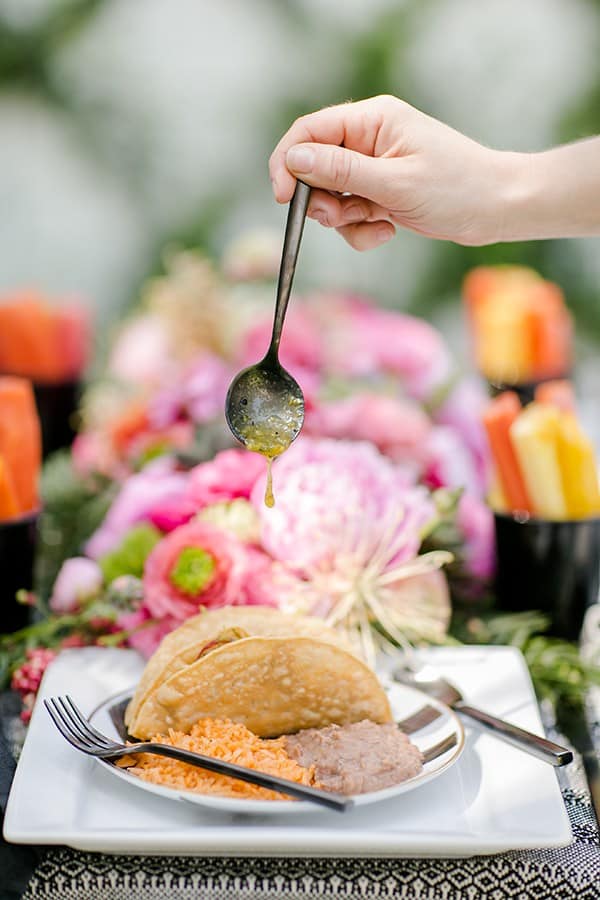 We also made a traditional Mexican style salad with sliced fruit and served guacamole, chips and salsa.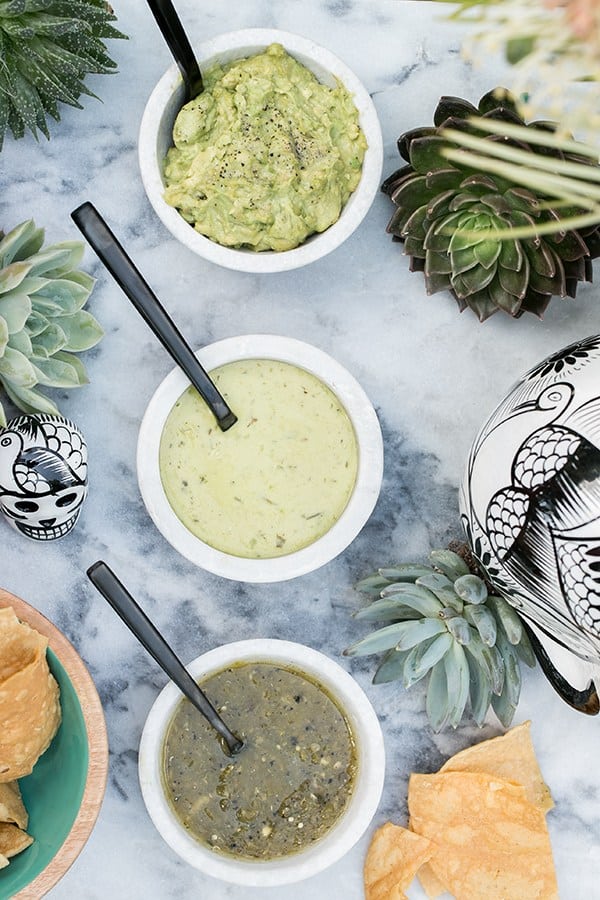 Cinco de Mayo Cocktails
It's not a party without the cocktails! Here are some amazing recipes that will go perfectly with Mexican food. For a charming touch, you can also serve mini margaritas!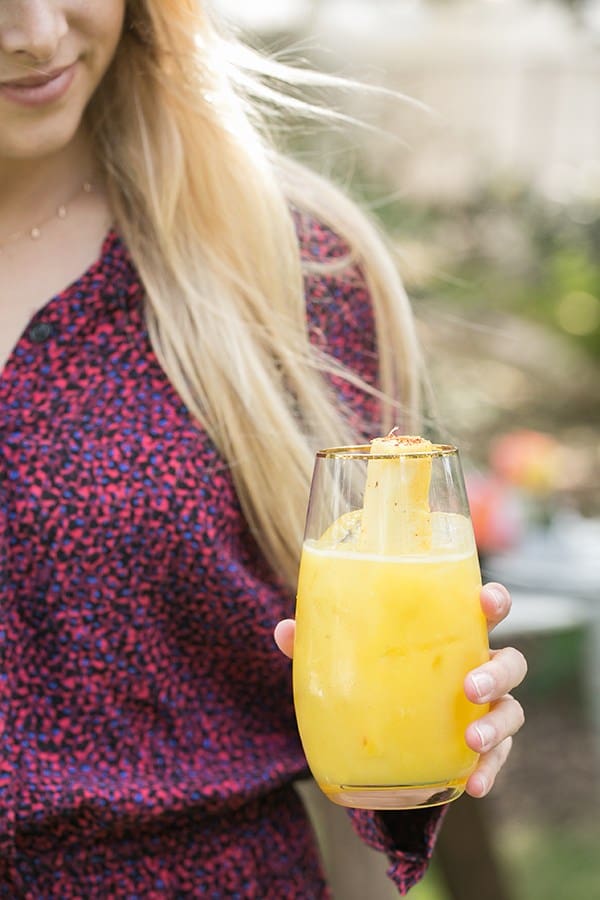 In addition to cocktails, Aguas Frescas are popular in Mexican culture, especially here in LA. Anytime we go to the Farmers Market or Rose Bowl, we pick up a delicious agua fresca! We used our recipe for mango and pineapple agua fresca!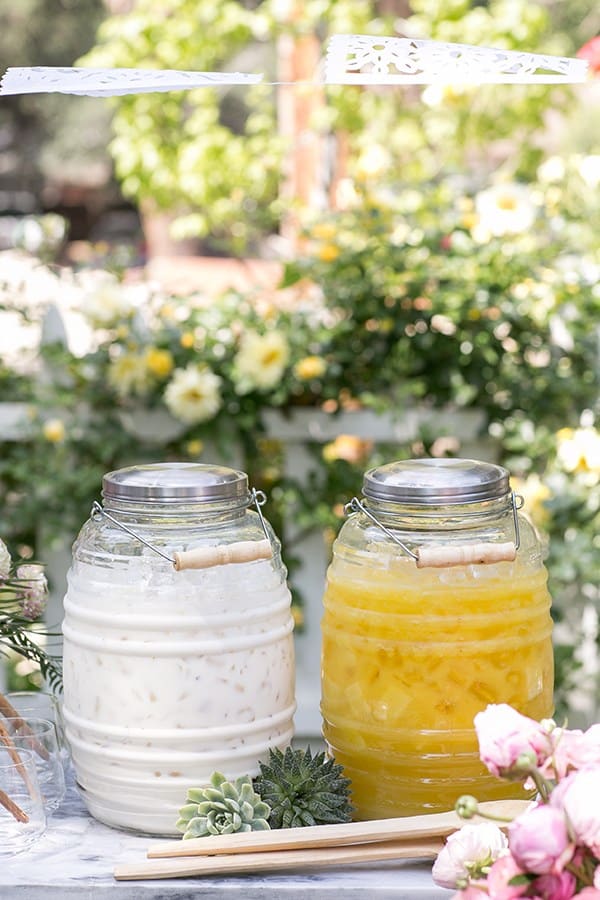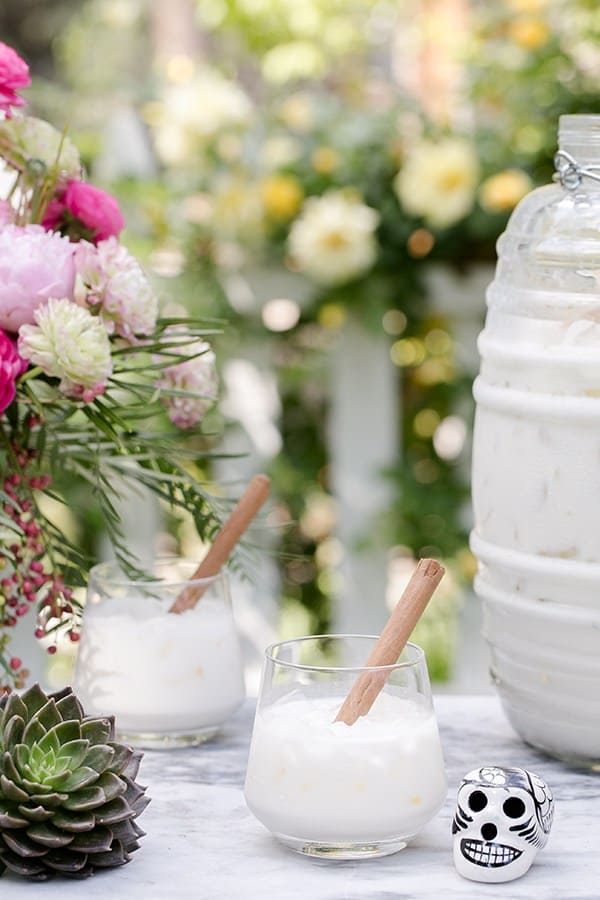 Add a cinnamon stick in the horchata when serving for a charming touch!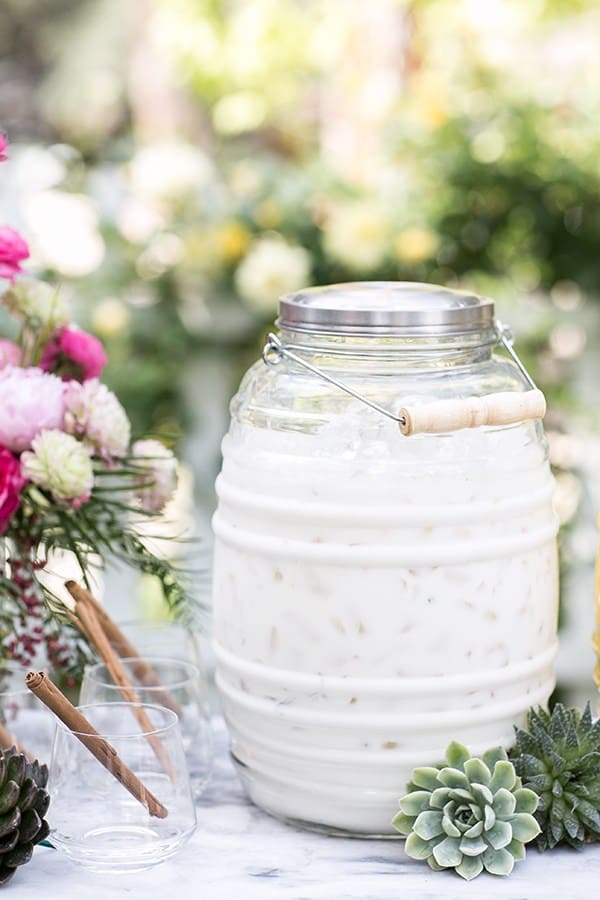 Cinco de Mayo Desserts
The dessert… our favorite part! We live by some really amazing Mexican bakeries, so I picked up a few dozen traditional Mexican sugar cookies and churros and made a dessert platter!
We also made cute watermelon margarita popsicles and served those as papaya and banana coconut sorbet. Here are some more delicious Mexican inspired desserts:
Passion Fruit Ice Cream Cones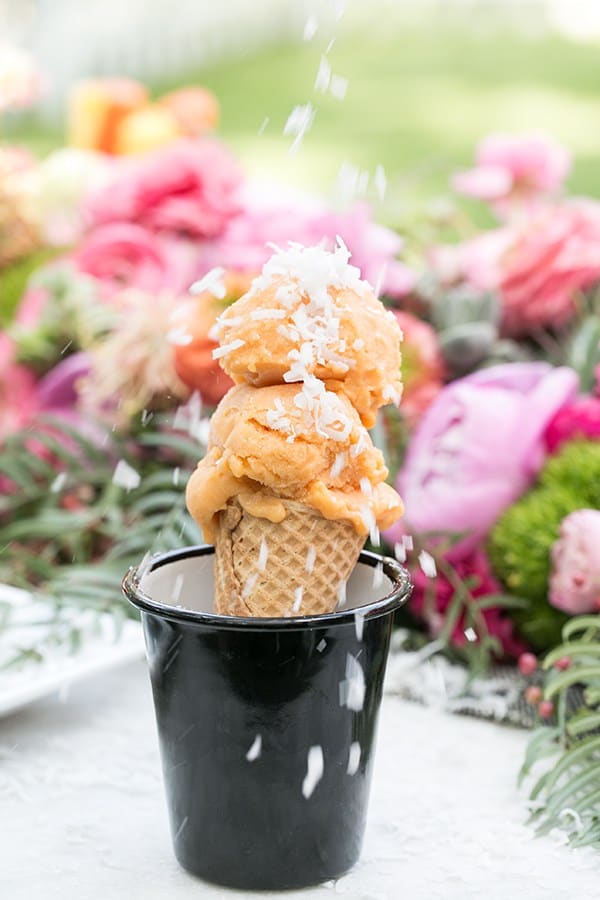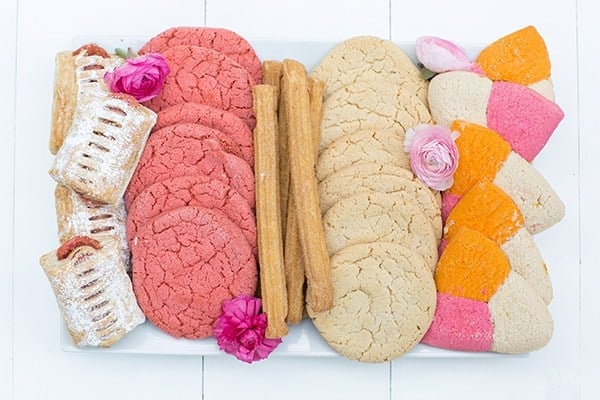 In addition to cookies, we made homemade papaya and banana, coconut sorbet. Recipe coming tomorrow!
Cinco de Mayo Decorations
Colorful party decorations and art are a big part of the culture and if you're going to host a Cinco de mayo party you must have some traditional decor!
We shopped our local Olvera street in Los Angeles to find authentic party decorations.
Papel picado
This is a hand-cut paper design that can be hung like bunting for decor.
Use Garden Stools
Garden stools are a great option for outdoor seating. They look charming around a table too.
Painted Ceramic Skulls
These are perfect decorations for Cinco de Mayo! Place them on the table or near food stations.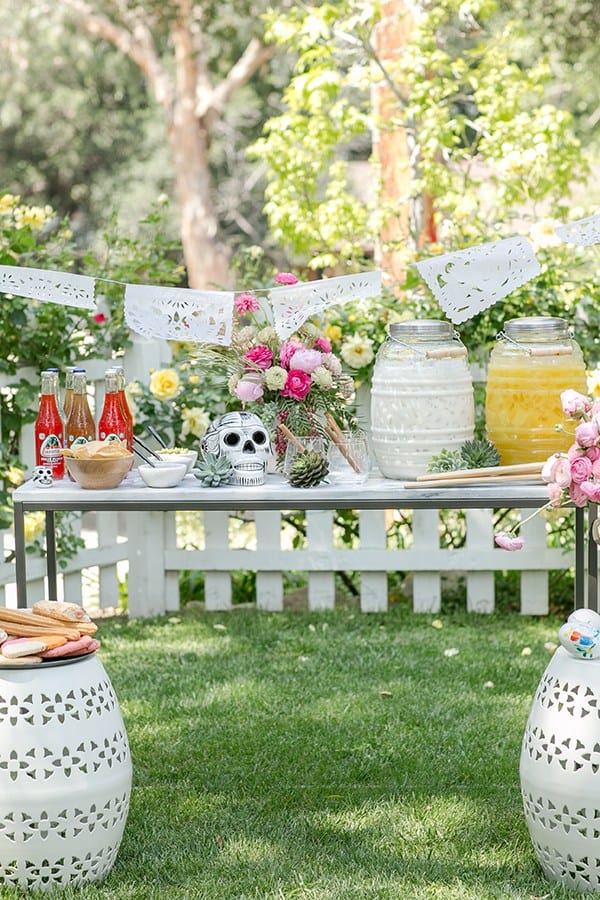 On Olvera Street, I shopped for the table runner, tiny little skeletons and the traditional papel picado, which is a paper banner inspired by Mexican folk art!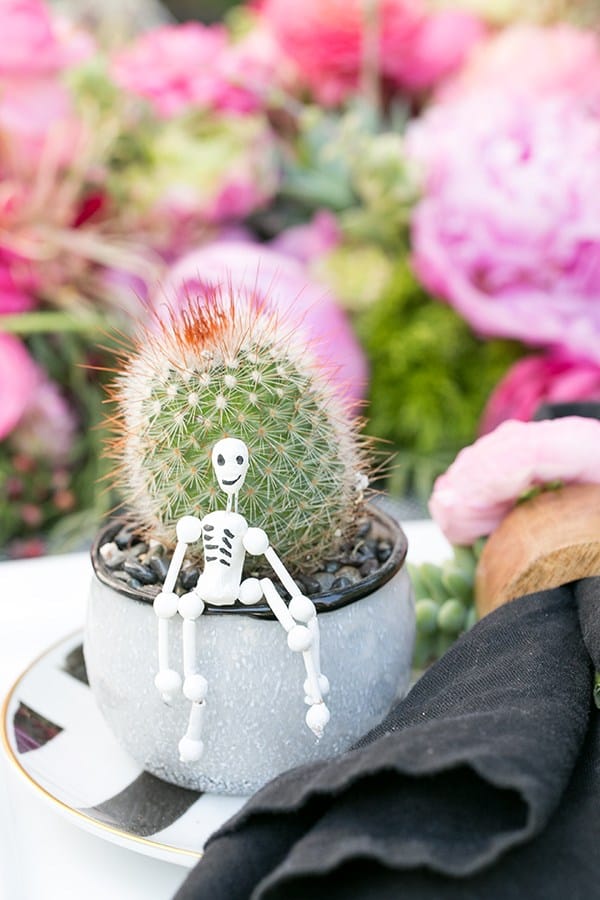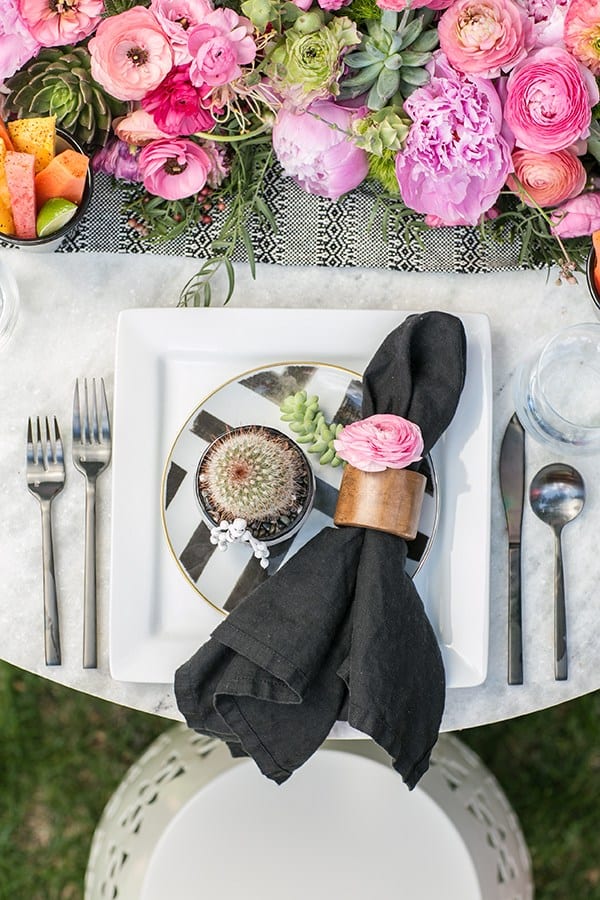 Cactus for Each Setting
Erin, from White Fig Designs, made the most beautiful floral and succulent garland for the middle of the table and brought tiny, potted cacti for each place setting!
These also make wonderful party favors for guests to take home.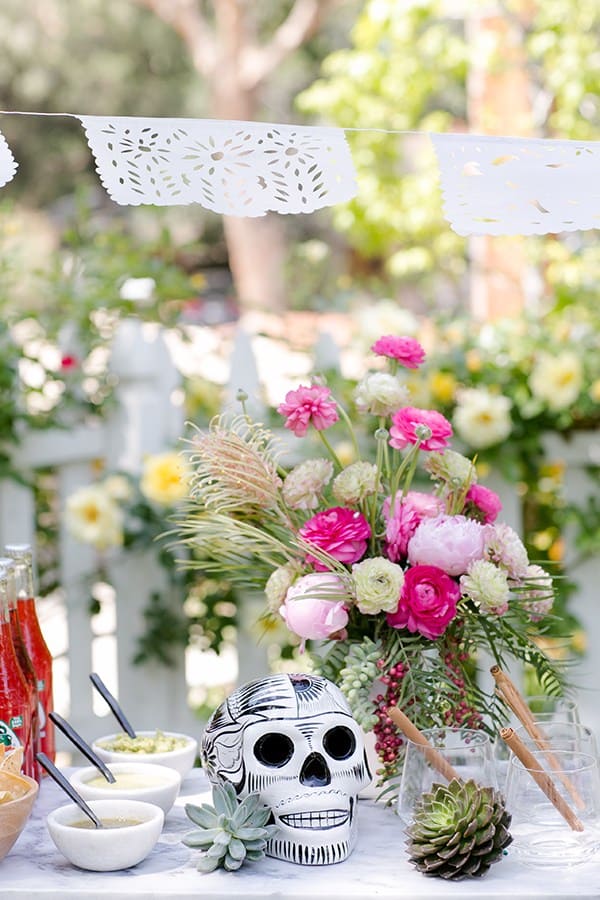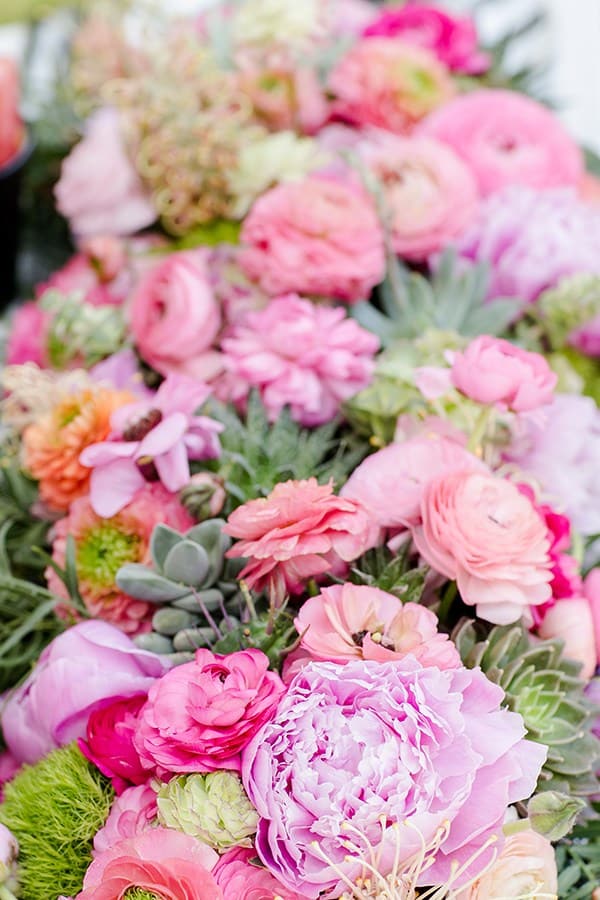 Hope you're all inspired to throw a festive and Happy Cinco de Mayo party on May 5th!! Tag us in your photos @sugarandcharm on social!