Chocolate dipped fruit is one of my favorite ways to indulge in a little sweetness and why should strawberries have all the fun?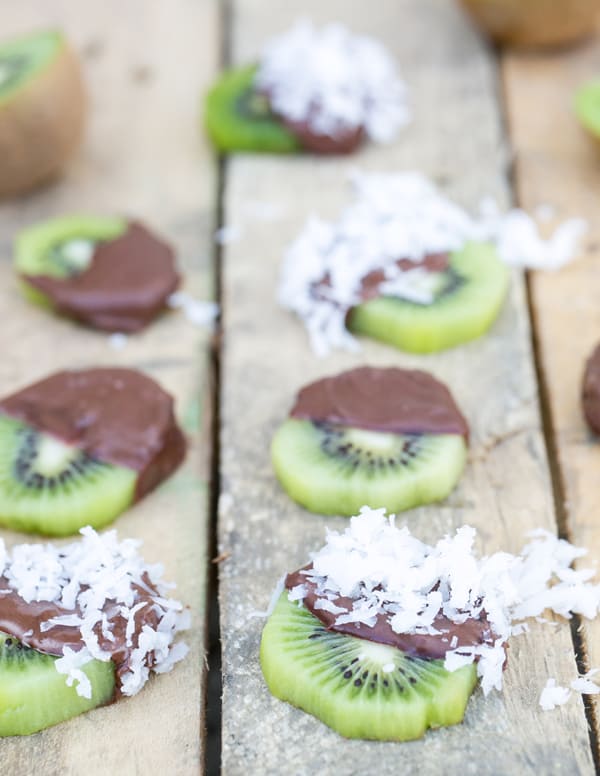 You can share the chocolate love with many fruits, including dipping slices of kiwi in chocolate and then topping them with shredded coconut! Once we did that there was no stopping us in our chocolate dipping spree.
We dipped watermelon, pineapple, oranges and bananas to make one charming and chocolaty fruit plate! All you need to do is melt milk chocolate (or your fave chocolate) in a double boiler and dip away!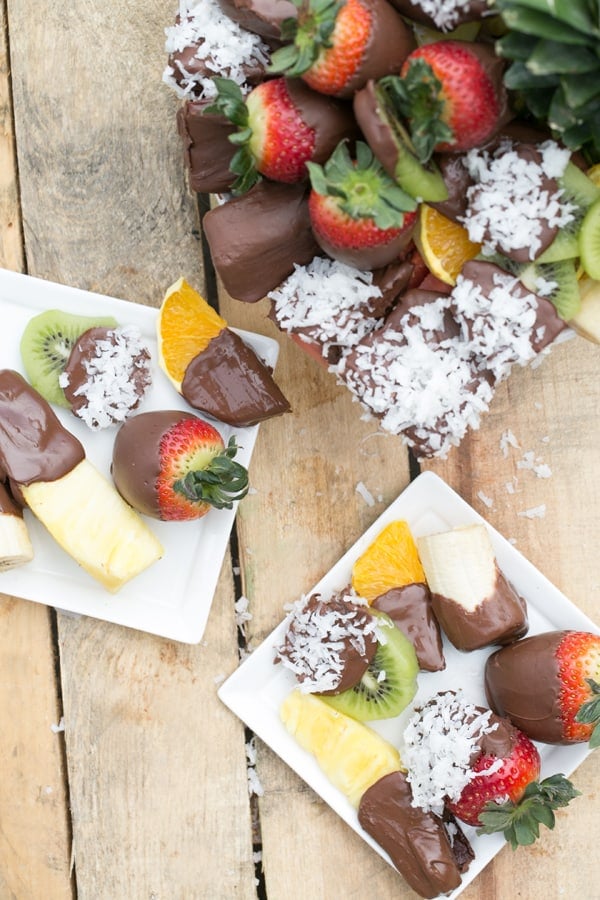 Tips for Making a Chocolate Fruit Platter
Make sure that the fruit is patted down and dried with a paper towel. It's better to spoon the chocolate over the watermelon and pineapple so the juices don't ruin the texture of the melted chocolate.
Once dipped, lay the fruit on parchment paper and put it in the fridge to let the chocolate harden.
The juicier fruits can be tough because the juice will run making it difficult for the chocolate to harden.
I used a spatula to remove the fruit from the parchment paper and that helped keep the chocolate attached. Super easy to do and of course it tastes delicious!!
More Easy Recipes You'll Love
Mexican Style Fruit Platter with Chili Lime Salt
How to Create the Perfect Cheese Platter
Let us know if you make this and what you think! We'd love to know your thoughts!
You can also FOLLOW US on FACEBOOK, INSTAGRAM, and PINTEREST to see more delicious recipes, cocktails, desserts, and parties!