Create a decoupage photo pumpkin that you can decorate with every year! Be sure to check out more of our Halloween ideas below!
Since Romeo can't decorate his own pumpkin this year I thought I would do it for him! I created a decoupage photo pumpkin with some of my favorite pictures of him… I know it seems a little obsessive, but how cool is it?! Also, I used a faux pumpkin so I can have it for years to come. This perfect decoupage photo pumpkin can be a Halloween decoration for his room!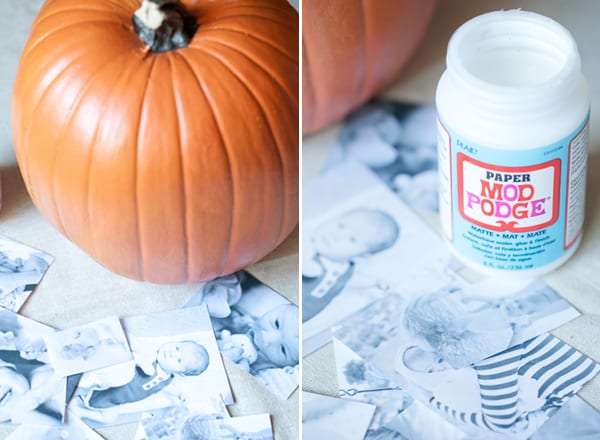 Supplies
1. Gather your materials: A faux pumpkin, black and white photos, Mod Pog and a paintbrush.
Instructions
2. Print about 50 of your favorite photos in black and white on regular paper. All different sizes and cut them out.
3. Paint a thin layer of Mod Pog on the back of a photo then place on the top of the pumpkin. I started from top to bottom, no order, just went with an organic pattern.
4. Continue adding pictures on, layering from top to bottom until the entire pumpkin is covered. Embrace the crinkles… It's decoupage so it's supposed to have them and it gives it a cool rustic look!
5. Let it dry for an hour then paint a layer of Mod Pog over the entire pumpkin. 6. Let that dry for 2 hours and paint another layer. Continue to paint layers until you get the texture you like on the outside. I did 4 layers of Mod Pog. Enjoy!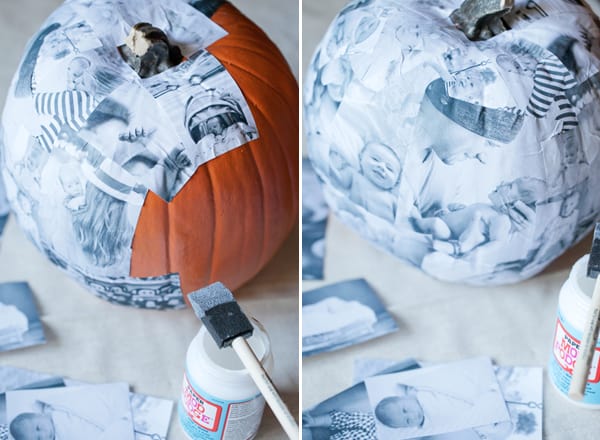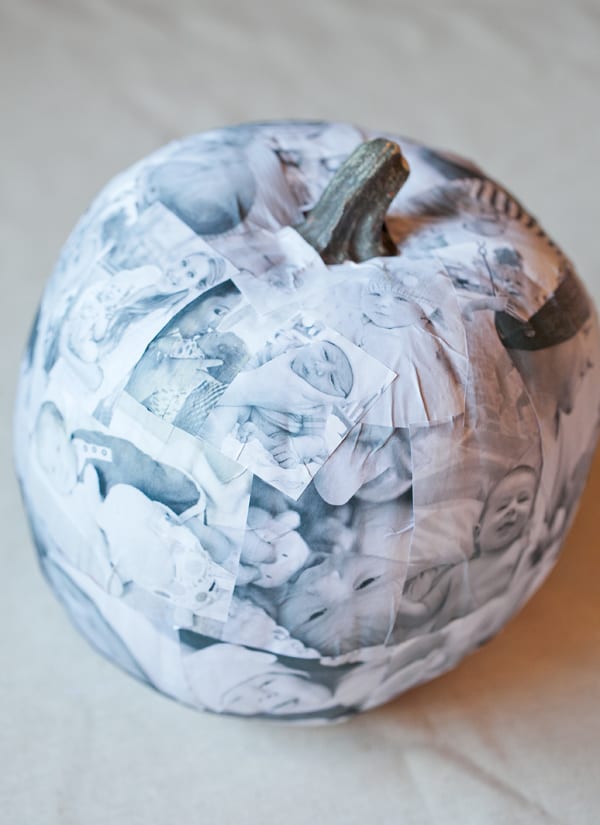 More Halloween DIY Projects
Let us know if you make this by leaving a comment below! Also share your photos with us @sugarandcharm!