DIY Tiki Torch Bottles are a fun way to recycle glass bottles and use them to create a beautiful ambiance outside! You can turn any glass bottle into an outdoor tabletop tiki torch! Perfect for outdoor entertaining!
We've created DIY tiki torches out of classic American liquor bottles. I originally spotted this idea at my friend Todd's fiesta party and being the party enthusiast I am, it was a "tell me how you did that right now or I won't put out my desserts" situation…
To my surprise they're incredibly easy to make! There's a wonderful shop on Etsy called Harvest Moon Shoppes who make the custom copper wick tips and caps.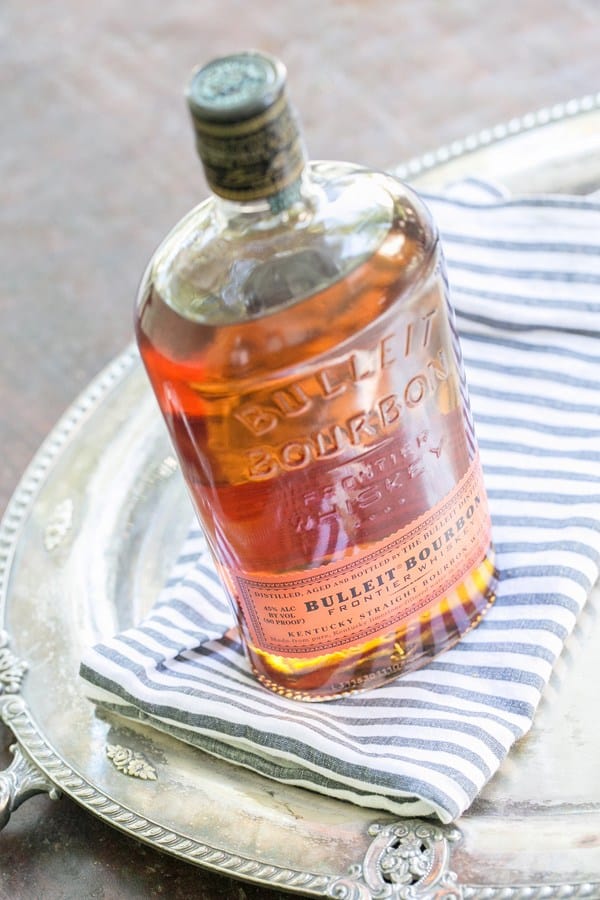 They're only $12 for two so you can't go wrong! I ordered four and then headed to the mart to find some classic Kentucky Bourbon Whiskey bottles that would make a statement and look beautiful sitting out.
The light and atmosphere they create is stunning. I've always been a fan of tiki torches, but now you can bring that perfect party lighting to any event… not just a luau!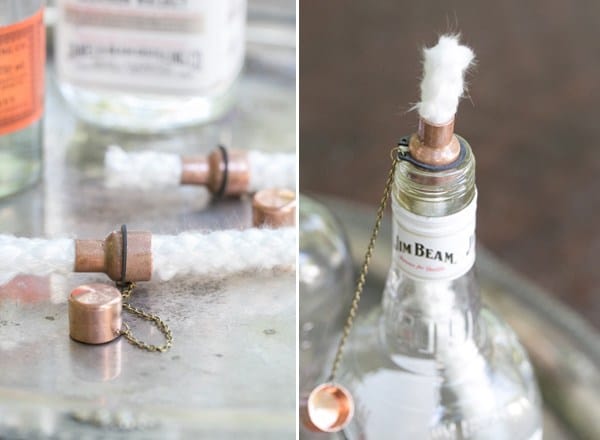 Supplies for Tiki Bottles
Two custom tiki torch wicks from Harvest Moon Shoppes.
Bottles with the same size opening as a beer or wine bottle.
Tiki torch fluid
Matches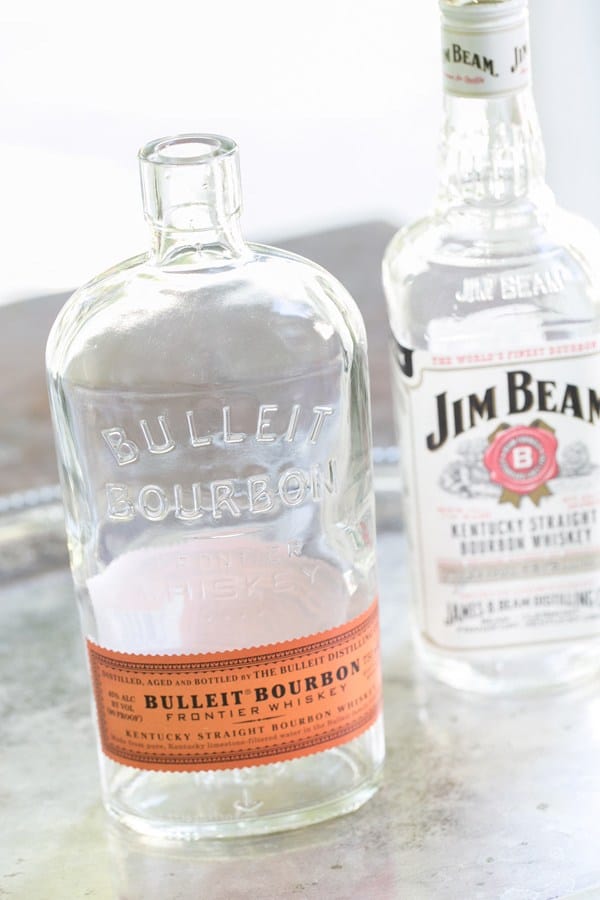 Directions
Since you'll need the bottles empty, you can use a bottle that's already been tapped into : ) or empty the alcohol into an airtight jar to keep it.
Wash the bottles with water
Fill the bottom of the bottle with water, just below the wick, don't let the wick touch the water. The fuel will float on top of the water and reduces the amount of fuel needed and so the fuel doesn't haven't to travel as far up the wick.
Then fill the bottle with tiki fluid
Drench the wick in tiki torch fluid and then place it back in the bottle
Light away from people, trees or anything else that may be hazardous
When you're done, blow the flame out and then place the copper cap back on the wick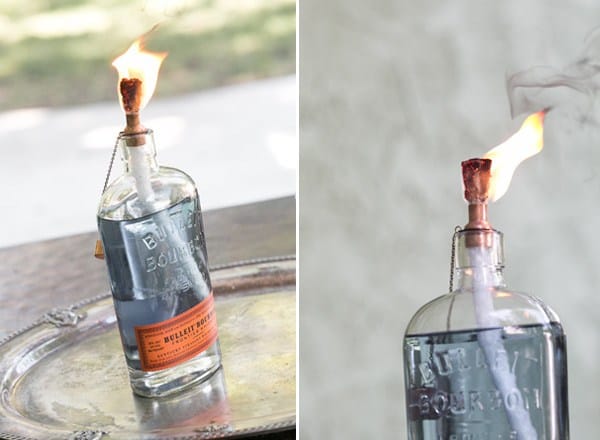 Tips for keeping the torch wick lit:
Use high-quality torch fuel such as Tiki
Saturate your wick with fuel prior to lighting
Keep your bottle full of torch fuel
Don't allow the wick to become exposed to moisture
More Fun DIY Projects to Make!
Share a picture with us if you make these! I would love to see your creations! Tag us on Instagram @Sugarnadcharm.