We happily teamed up with HI-CHEW to create the most adorable HI-CHEW Halloween candy wraps!! You know we're all about the details here at Sugar and Charm and since everyone is dressing up, we didn't want to leave out the candy! I mean, how cute are those little candy wraps?!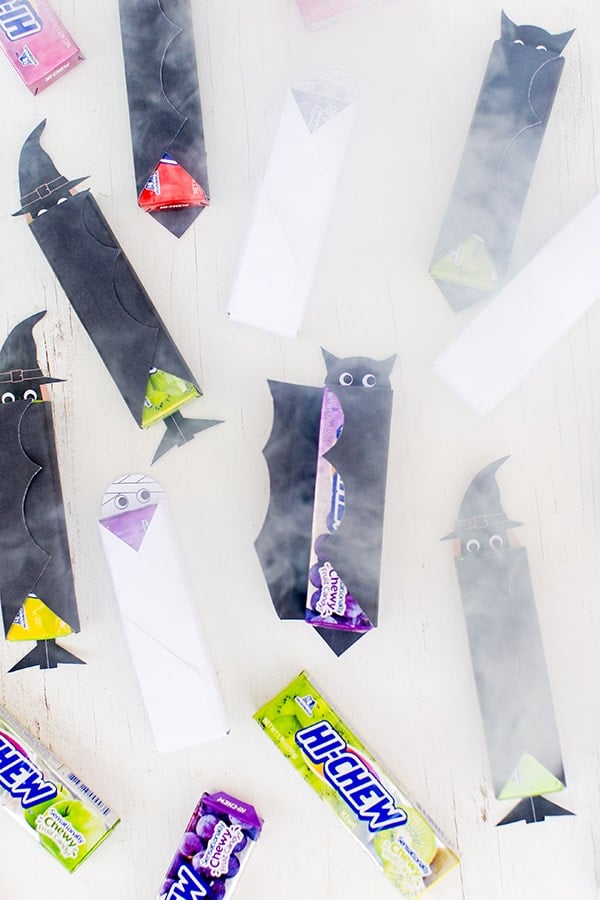 I'm going to be giving these colorful packs of candy out this year and I'm so excited to add a little extra charming touch to our Halloween candy. This is a fun project with the kids or even to wrap a few and use them as table decor for a candy table at a party.
By the way, if you haven't tried HI-CHEW, beware because they're kind of addicting. The chewy texture and vibrant fruity flavors are so good! HI-CHEW sticks are perfect for Halloween, which is what we used to create our custom Halloween candy wraps!
The Kiwi sticks are even made with real chia seeds! They're delicious and you can buy them at Walmart too.
Directions for our Halloween Candy Wraps
Download our HI-CHEW Halloween candy wrap printable here. You can print these a few ways. Personally, I prefer to take it to a printing shop and have them do it on card stock paper.
You'll need to tell them to print front and back. The witch and bat have to be printed front and back. It is possible to do this at home too if you have a double-sided printer. Just make sure you have your printer on the settings below before you print.
Once you have them printed on card stock (witch and bat print front and back), then cut them out. You can see when we cut the witch out, the back of her is also black.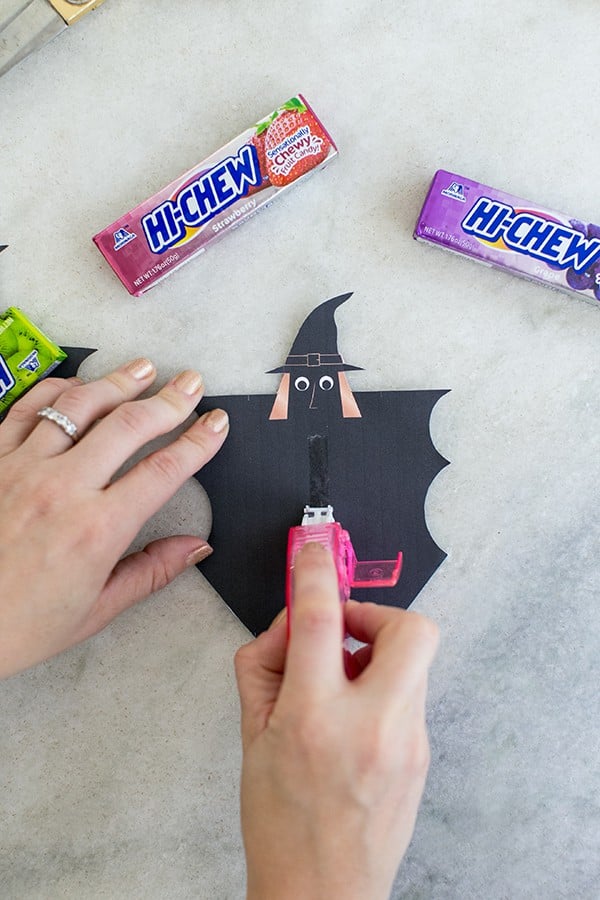 Use double-sided tape because it works so well to stick and wrap. I am obsessed and use this Tape Runner all the time! It works so well for this project too, so there's no glueing required!Tape down the center of the witch, bat or mummy, then place a HI-CHEW stick on top.
Tape all along the sides, wings, flaps and folds.
Wrap the folds around the HI-CHEW candy.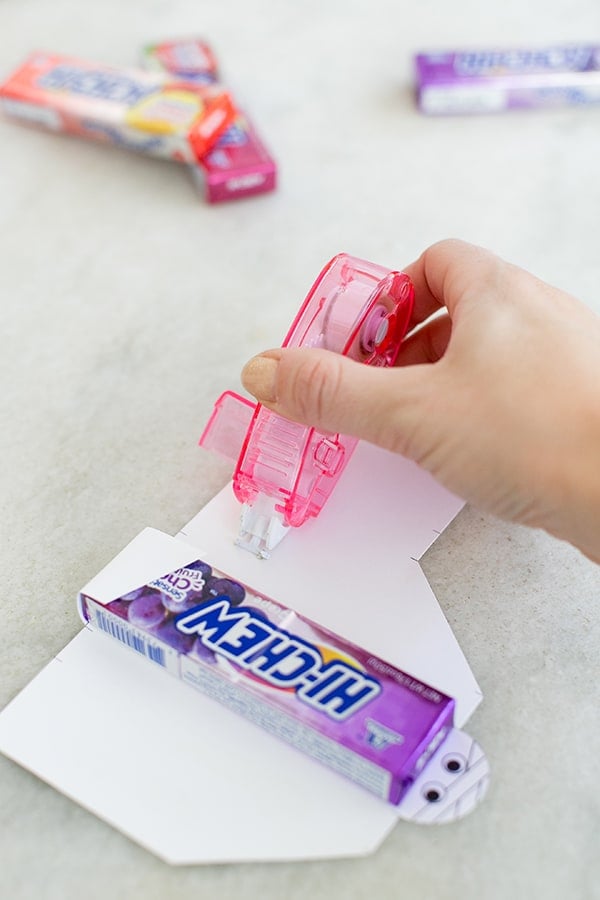 The mummy candy wrap needs to be printed on only one side since it's white when you wrap it together.
That's it! Now you have the most adorable and delicious Halloween candy wrapped treat to give out or use as decor! It's perfect for home or school parties, favors or even to pass out on Halloween night.
History of Hi-Chew
Also, I love reading the history about companies and how they were started. HI-CHEW has a very good one, dating back to 1865! Wow. You can read it here if you're interested!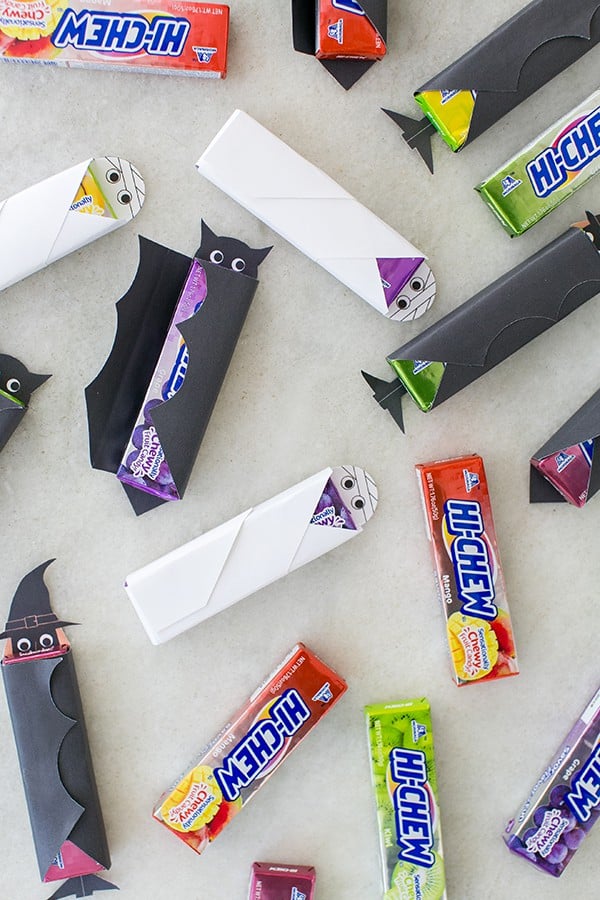 Hi-Chew Candy Wraps Printables
Follow the instructions for these adorable candy wraps! They're perfect for a Halloween party!
More Halloween Ideas You'll Love!
The Perfect Halloween Candy Cart
How to Make Marble Candy Apples
15 Super Fun Halloween Party Ideas
How to Host an Amy Sedaris Halloween Party
Monster Mash Lemongrass Party Punch
How to Make Candy Corn Halloween Shots
Let us know if you print and use these adorable little costumes! The would work for any candy similar in size. A perfect idea for a Halloween party!
You can also FOLLOW US on FACEBOOK, INSTAGRAM, and PINTEREST to see more delicious recipes, cocktails, desserts and parties!