Easy tutorial for making chocolate dipped spoons for coffee and desserts!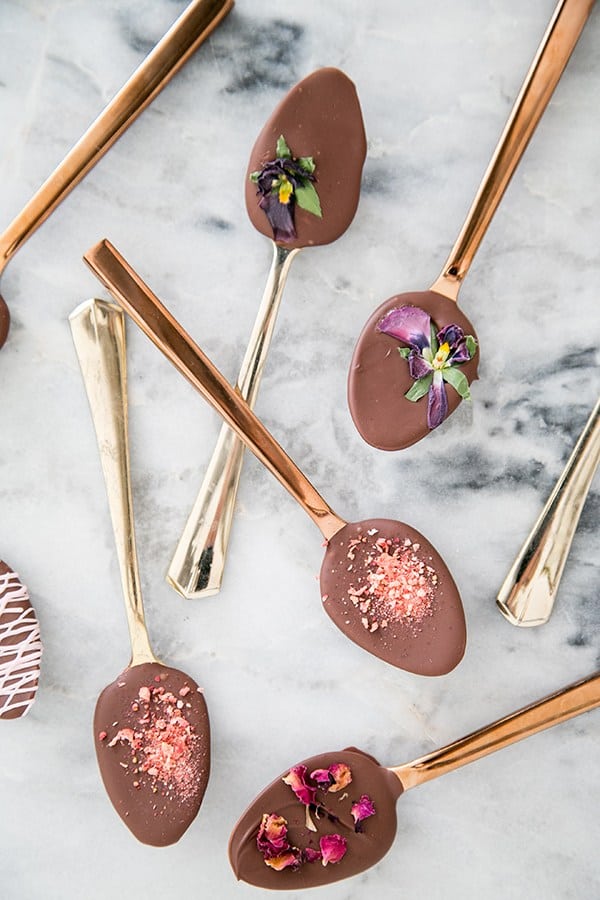 How charming are these chocolate-dipped spoons?! They're beyond easy to make, in just a few steps. Chocolate-dipped spoons are great for after dinner cappuccinos (they look really beautiful presented on a platter!), or for pairing with a delicious dessert.
We topped them with pansies, crushed freeze-dried raspberries, hibiscus, and light pink chocolate. There are endless ways of adding a garnish to these!
How to Make Chocolate Dipped Spoons
In a double boiler, melt 1 cup semisweet chocolate and 1 cup milk chocolate together.
Prepare a baking sheet covered with parchment paper to set the spoons on.
When the chocolate is fully melted, dip the spoons in the chocolate and then place on the parchment paper to cool.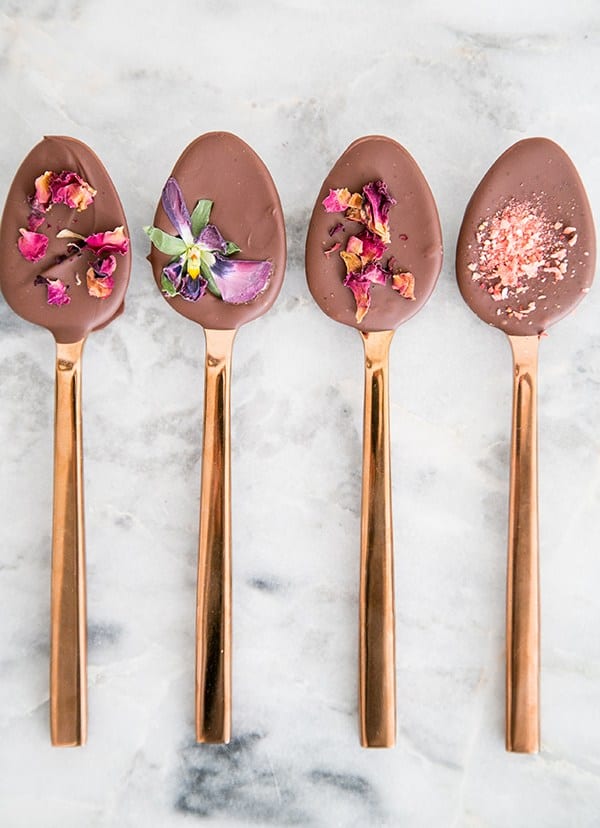 Before fully cooled, add the garnishes. Then let the spoons cool completely until hardened.
These dipped spoons are perfect for parties, for an ultimate ice cream bar or for a fun coffee drink! Add sprinkles or dried flowers to make them even more beautiful.
You can also use white chocolate to make these as well.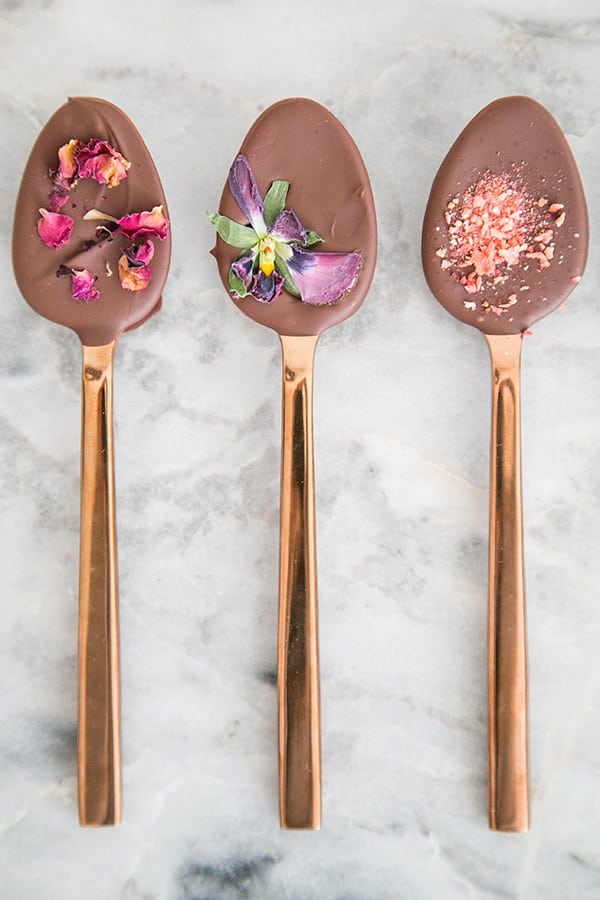 More Chocolate Recipes
Chocolate Cherry Chunk Cookies
The Best Homemade Chocolate Cupcake Recipe
The Best Chocolate Crinkle Cookies
Homemade Brownies with Sour Cream Frosting
Homemade Chocolate Almond Milk
Let us know if you make these chocolate spoons to use for your ice cream or coffee! They are super fun to make and add a lot of charm!
You can also FOLLOW US on FACEBOOK, INSTAGRAM, and PINTEREST to see more delicious recipes, cocktails, desserts, and parties!