The bunny fold is an easy and charming way to dress up your Easter table this year! It's so cute, you think it might hop right off your plate.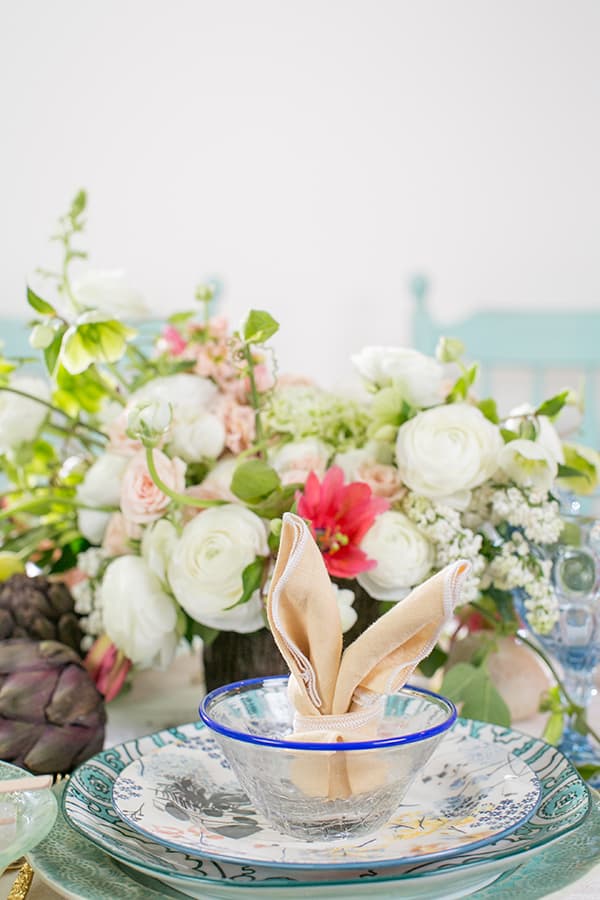 Better Homes and Gardens made an easy to follow video on how to create this fold and we had to try it for ourselves. It's perfect for an Easter brunch table setting.
Bunny Fold Tutorial
Step by step video here to make your own bunny fold! Once you get the hang of it, you'll be a bunny-folding pro and all of your friends will want to learn too.
You'll need square napkins and an iron to make this bunny fold. It's easy to learn and once you make one, you'll be a pro and can make many!
More Easter Entertaining Ideas
Here are some fun Easter entertaining ideas to make your holiday special
Pin the Tail on the Easter Bunny
Let us know if you make this cute napkin fold for your Easter or spring brunch!
You can also FOLLOW US on FACEBOOK, INSTAGRAM, and PINTEREST to see more delicious recipes, cocktails, desserts, and parties!