A charming day picking strawberries at Underwood Family Farms in Los Angeles.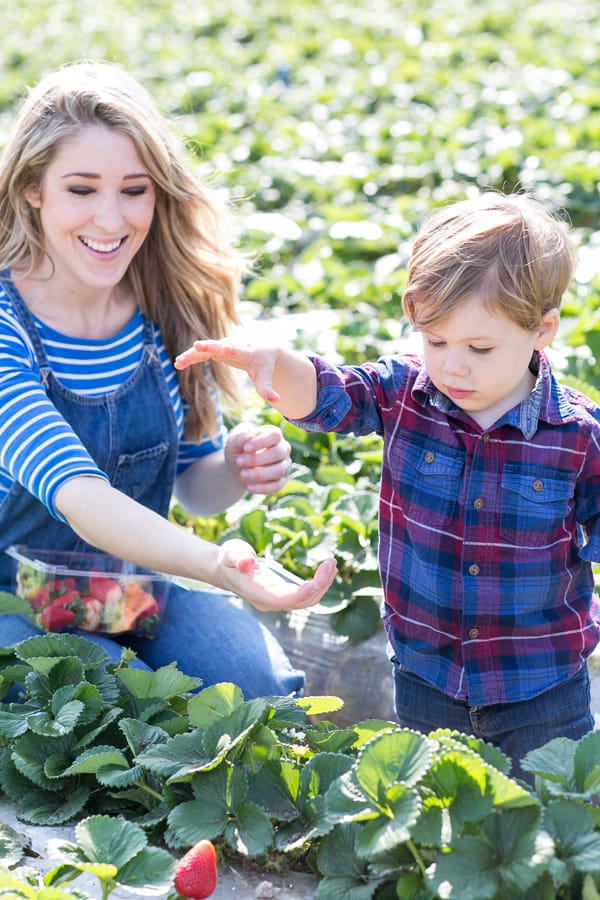 This past weekend we paid a visit to one of our favorite farms just north of Los Angeles called Underwood Family Farms to go strawberry picking. Zan and I used to go before we had Romeo and we knew it would be the perfect place to take him on a sunny spring afternoon.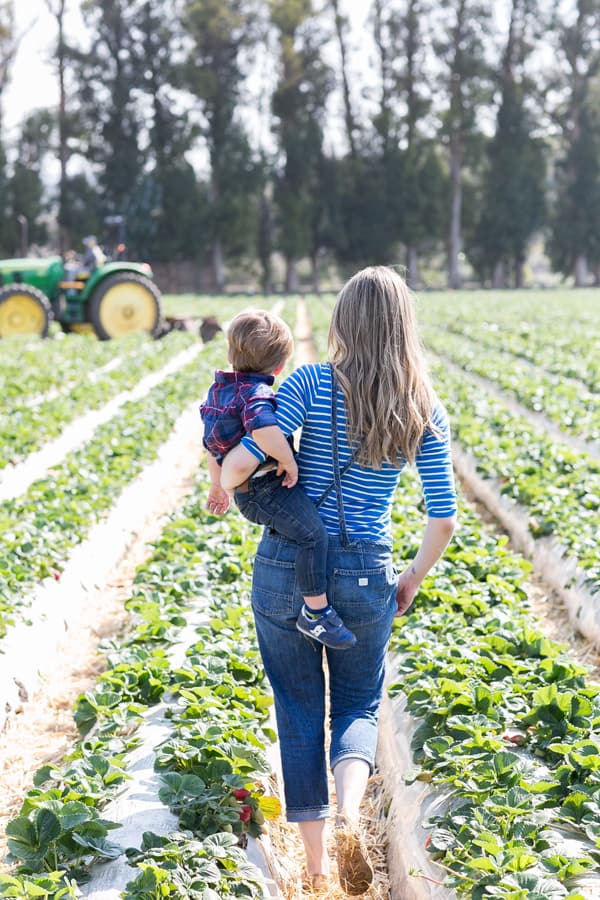 This place started off as a you-pick farm with some animals and a few activities. They have grown tremendously and now have different stations for kids, like gem mining, train rides, pony and wagon rides, a stage with shows, a tractor park, a giant sandbox, and of course fresh fruit and vegetables ready for pickin'!
It's really a wonderful place to escape from the city and enjoy an afternoon on the farm. Romeo got a little lost in the strawberry fields… see if you can spot the baby in the last photo, haha!
Best time to go: In the morning before the crowds arrive. Also, during the week if you can! They're open everyday from 9-6pm
What to do: Purchase some tickets for the activities and a bag of carrots when you pay your admission fee. You can pick the fruit and then enjoy a train ride around the farm, gem mining, feeding the animals and exploring all of the fun things they have for kids! Also check out their fun Fall Festival during the month of October too.
Where: Underwood Family Farms is located at 3370 Sunset Valley Rd in Moorpark, CA. It's an easy drive from the city! Yeehaw!
Things to Do Around Los Angeles