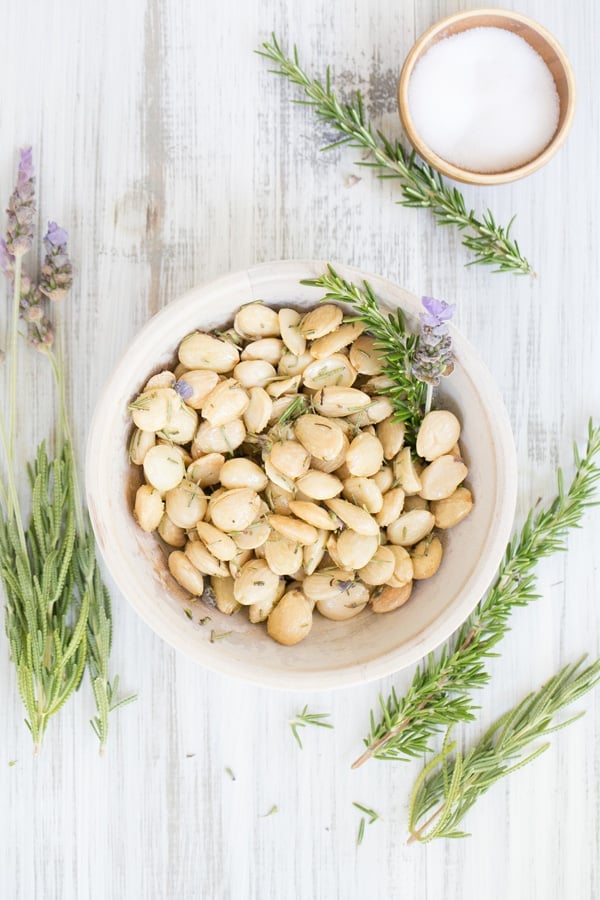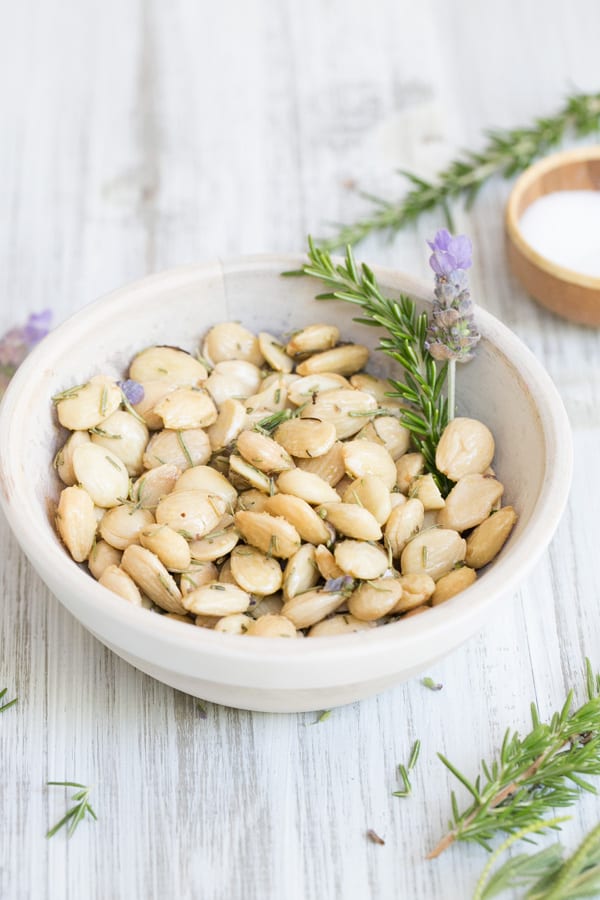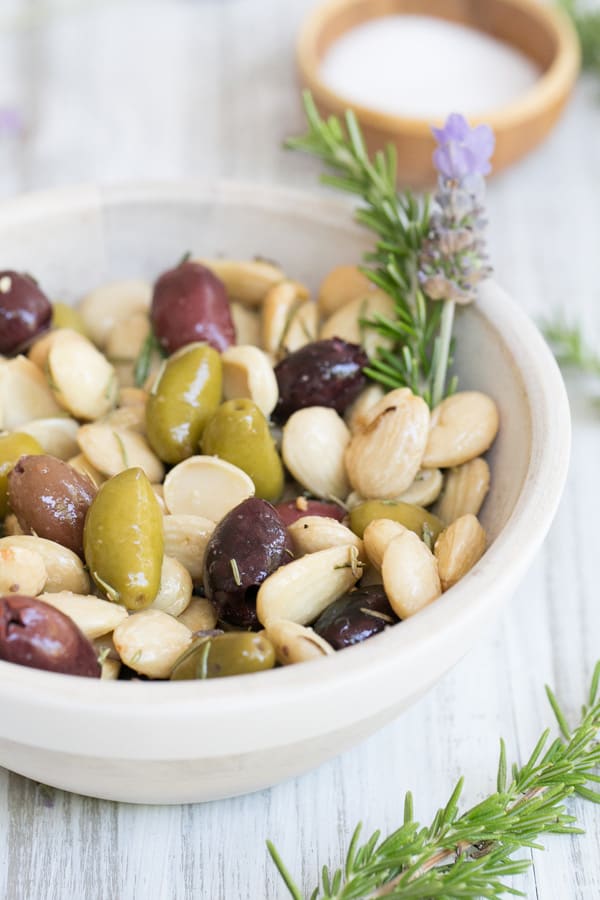 An appetizer that's sophisticated, incredibly tasty and extremely EASY to throw together is one for the books! If you haven't had Marcona almonds, they're different from the regular ones we're used to. Marcona almonds are imported from Spain and have a lighter and softer skin, a sweeter taste and a plumpness to them. Alone, they're pretty plain (like any regular ol' almond) but when you add fresh lavender, rosemary and sea salt, it brings them to another level. Toss in some gourmet olives and you're set! This simple and delicious mix makes the best and easiest appetizer to keep any guests happy (except ones with nut allergies ; ))!
Lavender, Rosemary and Sea Salt Marcona Almonds
1 small bag Marcona almonds. I bought mine at Trader Joe's
3 sprigs fresh rosemary
3 sprigs fresh lavender (or 1 teaspoon dried works too)
1 teaspoon olive oil
A pinch of sea salt
Directions
Remove the lavender and rosemary from the sprigs to sprinkle over the almonds.
Toss the oil, herbs and salt together.
Throw in your favorite gourmet olives. I used the amazing Lucques olives along with Kalamata. Enjoy!