We make it so easy for people when we just hand them gift money in a card… Don't you think they should work for it a little more? The answer is Money Balloons!! The enjoyment of trapping money inside a balloon full of confetti will never get old.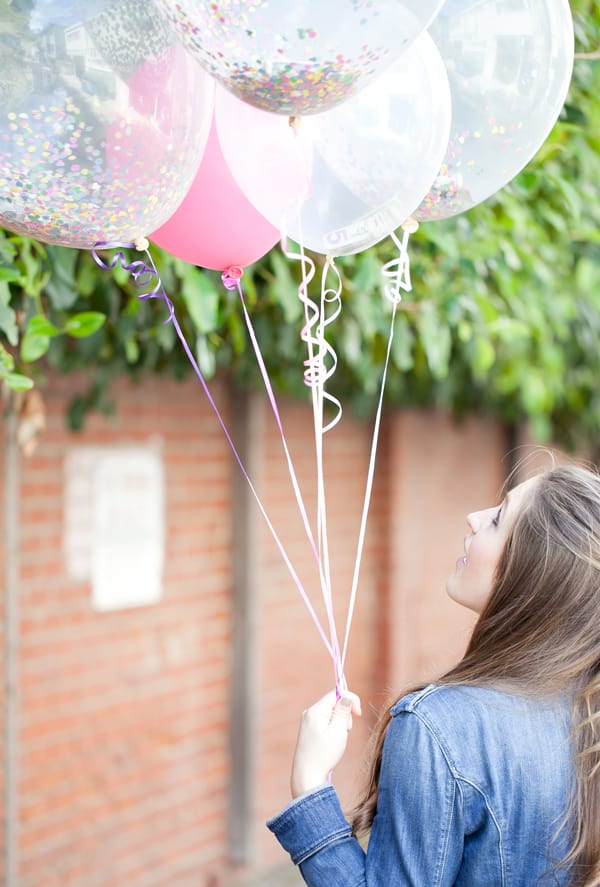 It's fun to watch the recipient get spooked by a popping balloon, covered in confetti and of course count the money inside! I did this for my mother on her 60th birthday and for our niece's high school graduation this past week!
It definitely tops handing someone a card with cash inside… although that's not too bad either. This is just a little more exciting! Read my tips below on creating a confetti money balloon!
How to Make Money Balloons
Supplies
16″ Clear Balloons
Helium Tank
Light Confetti
Money
Funnel
Directions
Loosely roll the bills and put 3-4 bills inside the clear balloon.
Using a funnel, add in the confetti to the balloon.
Fill the balloon with helium, make sure to fill it to the max so it will still fly in the air with the money. The money can be heavy and weigh it down.
Tie the balloons and add a string. Enjoy watching someone pop the balloon open!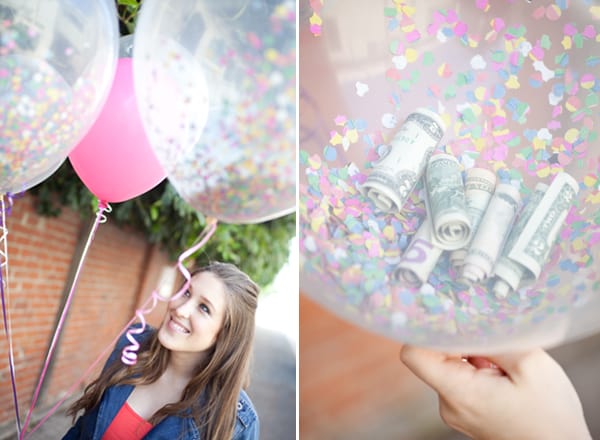 Tips for Making Money Balloons
When I did this for my mom, I took clear balloons to a regular grocery store and they were hesitant to blow them up. I guess they weren't used to money-in-a-balloon request!
They finally agreed to do it, but didn't add enough helium. The balloons were too thin and small, so when the money really weighed them down.
I learned next time to have them done at an actual balloon shop, which is what I did for our niece. I used 16-inch clear balloons, which seemed to work much better.
Only put about 5-6 rolled-up bills in each 16-inch balloon with a handful of confetti. Also, they'll become weighed down if you wait too long to give them away. Try to have them done just a few hours or less before so they are nice and inflated, rather than deflated!
If you have to wait, put fewer bills in each balloon. Hand them off and watch the fun happen.
More Party Posts You'll Love
How to Host a Last-Minute Birthday Party
Ideas for Adult Birthday Party
Follow us for your daily dose of Sugar and Charm on Instagram.