May is just around the corner, so spoiling mom is at the top of our list! And what mom wouldn't love a gorgeously curated Mother's Day beauty box, filled with with beauty products from inside to out!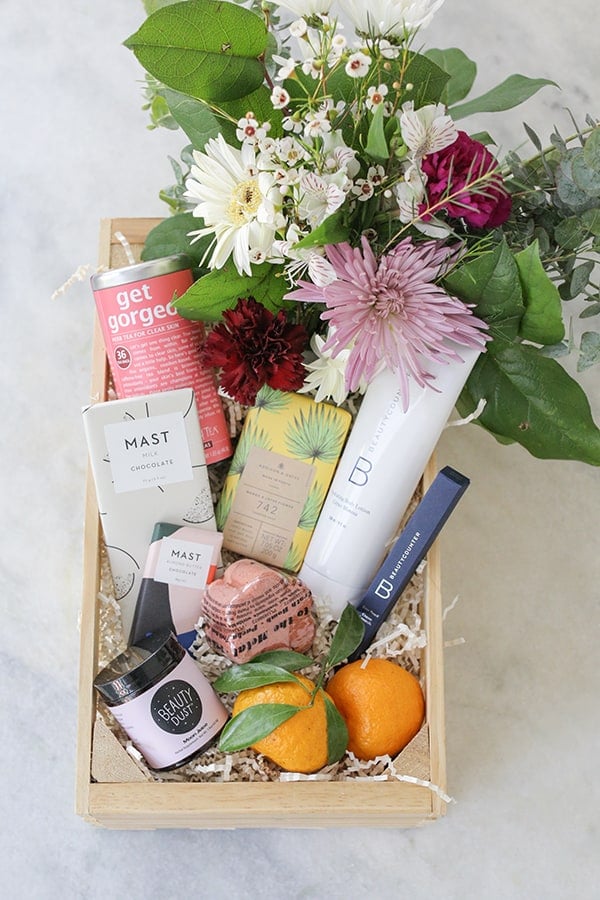 We chose a few of our favorite products to create the box and of course a gorgeous arrangement of blooms to go with it.
A beauty box is such a fun and special gift and so easy to put together!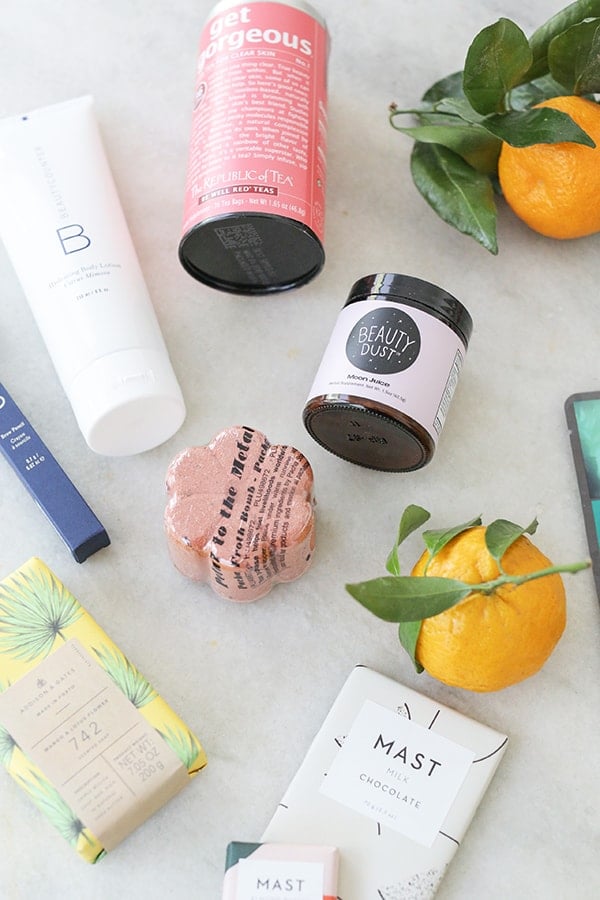 Mother's Day Beauty Box
In our box we have Beauty Dust, which is an edible formula alchemized to expand your beauty and glow from within. Get Gorgeous Tea is an organic, rooibos-based, naturally caffeine-free tea blend filled with antioxidants that are great for the skin.
We added a few Beauty Counter products, our favorite being the Hydrating Body Lotion in Citrus Mimosa. It smells so good and it's super hydrating! 
A bath fizz is a must, you can buy them or even make some! We added some chocolate too because a little bit of chocolate does the body good. Lastly, we topped off our Mother's Day gift box with a very good smelling body bar!
We added all of the goodies in a wooden box (like this or this) with some fresh flowers in a Weck jar.
Such a charming and easy gift for mom! We also made a lemon box too, which you can see here! Or something like this charming bubble bath gift box would be special too! Happy Mother's Day to all of the hard-working moms out there!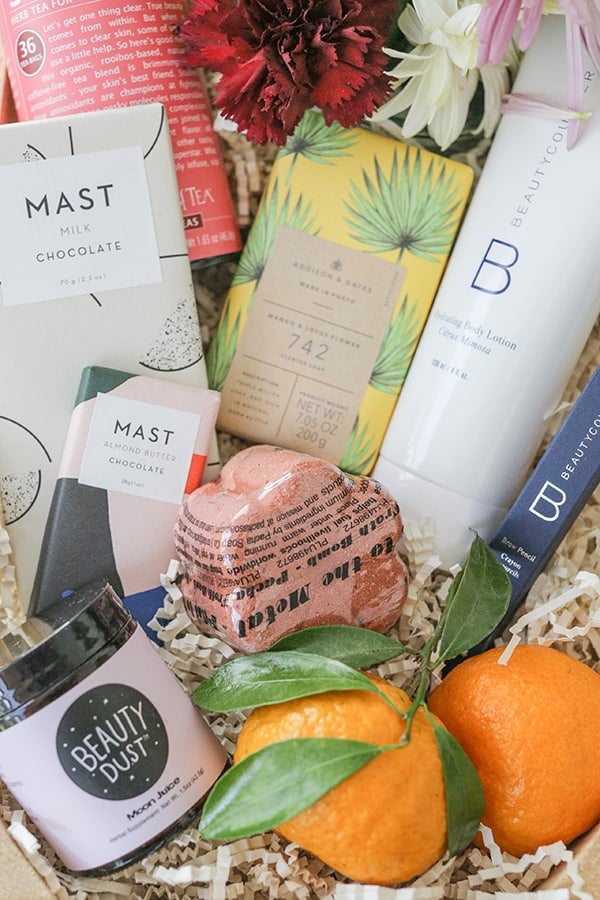 More Mother's Day Ideas You'll Love
Mother's Day Backyard Tea Party
You can also FOLLOW US on FACEBOOK, INSTAGRAM, and PINTEREST to see more delicious recipes, cocktails, desserts, and parties!
This post may contain affiliate links. Please read our disclosure and privacy policy.