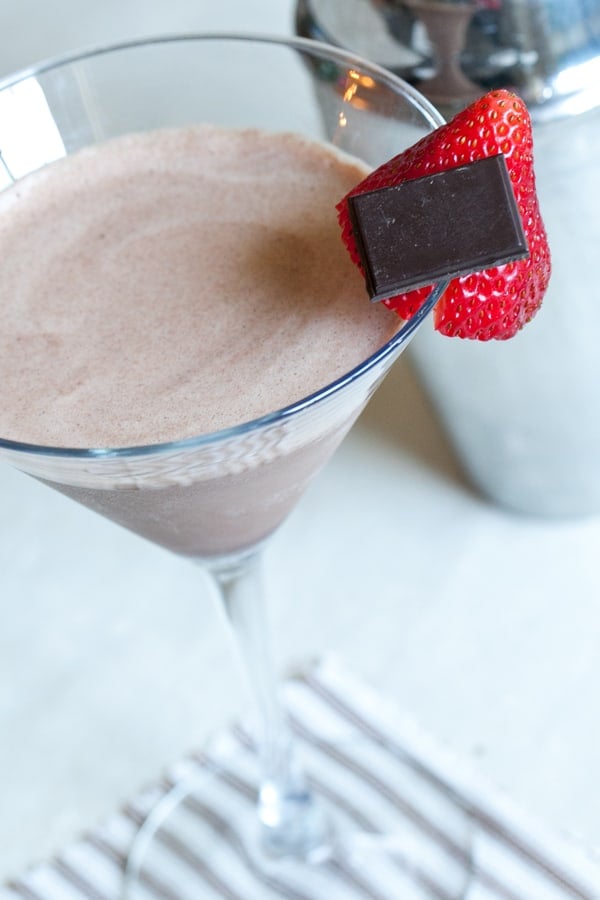 I have a new favorite drink now after visiting the fabulous mixologist, Nikko, at Mare'ka in Studio City. He made us an organic chocolate martini, but made with REAL
cacao powder
. I had to try and create one of my own! Cacao powder is full of antioxidants, which makes this chocolatey libation packed with health benefits! It's also lightly sweetened with Agave. I also used organic vodka, just a little organic milk and fresh organic muddled strawberries. Cacao powder is definitely my new favorite ingredient. Have any of you used cacao?
Organic Chocolate Martini
2 oz organic vodka
3 tablespoons of muddled and strained organic strawberry juice
2 oz organic whole milk
1 tablespoon of agave
1 tablespoon of organic cacao
Directions:
Add all of the ingredients into a cocktail shaker with ice and shake vigorously, then strain into a martini glass. Serve with a strawberry and a slice of dark chocolate.