We're smitten with these origami Christmas trees!! A festive and creative Christmas craft that you can use to decorate with for the holidays. Below is our step by step guide with photos and a link to a DIY video!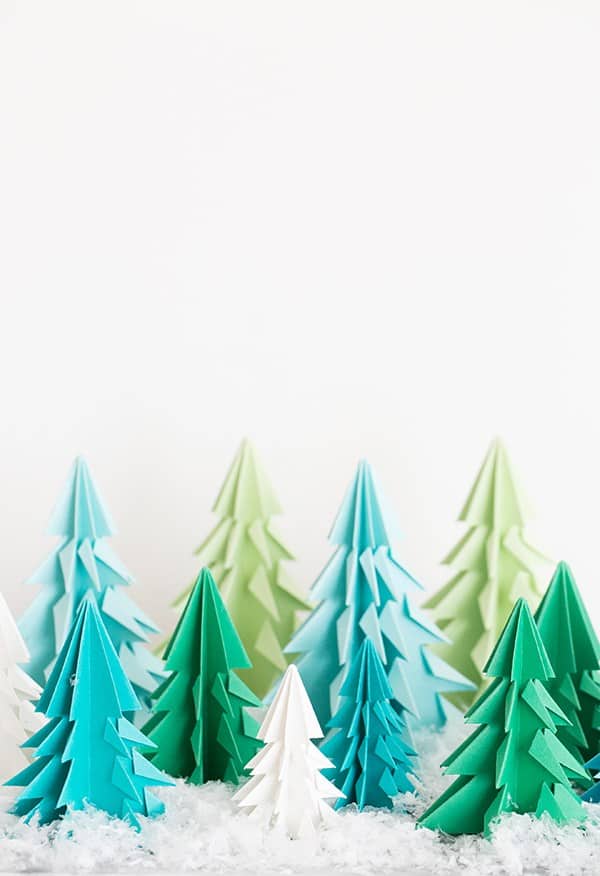 They look super charming on a shelf, you can make a garland from them or tie them to a present. And, all you need is a piece of paper and some scissors. Super easy.
If you want make a bunch of them, bribe your children with hot cocoa and put them to work, ha! Just kidding, but really, kids do love origami and would be great helpers with these festive origami Christmas trees. Tis the season!
DIY Origami Christmas Trees (Step by Step)
Materials
Letter-sized paper in shades of green, blues and white.
Scissors
Tip – you can buy the large square sheets of paper to make the big trees.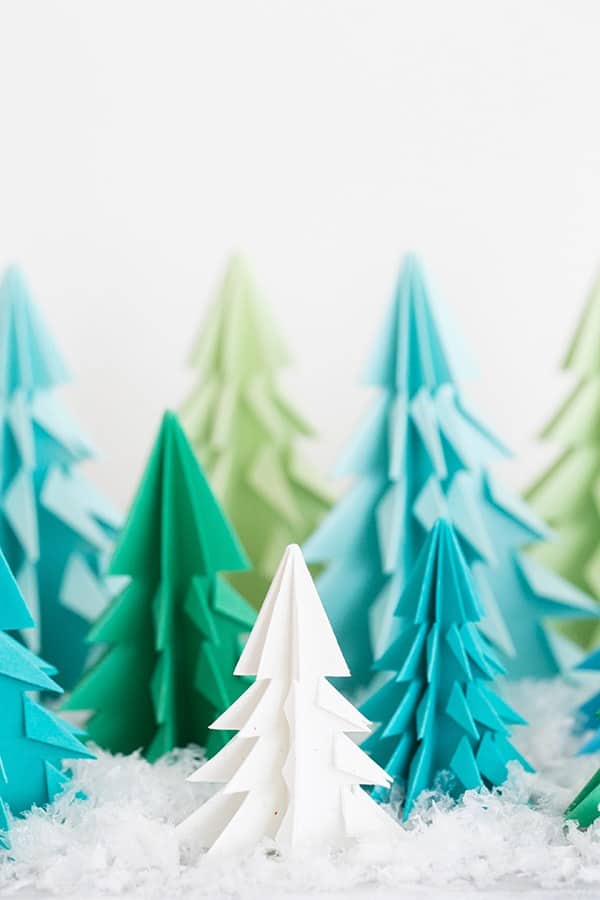 Instructions
Fold top corner of the paper to align with the opposing side of the paper.
2. Cut the bottom of the paper off so that you are left with a square paper folded into a triangle.
3. Fold that in half into a smaller triangle.
4. Open the triangles and fold down to create a square x 2
5. Open the sides of the squares to create a tall triangle x 4
6. Trim off the bottom triangle.
7. Cut 3 rows on each side, spaced evenly.
8. Fold down the bottom three flaps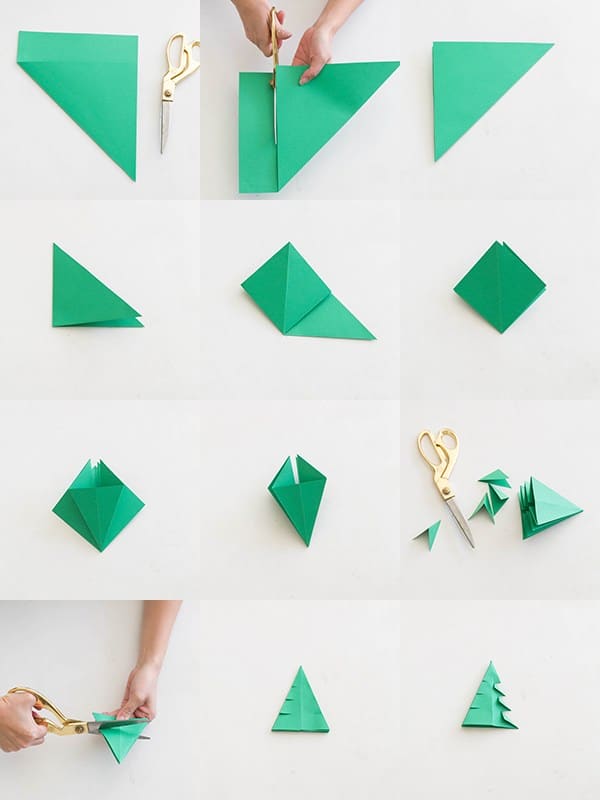 Here's a great video showing how to make origami Christmas tress as well.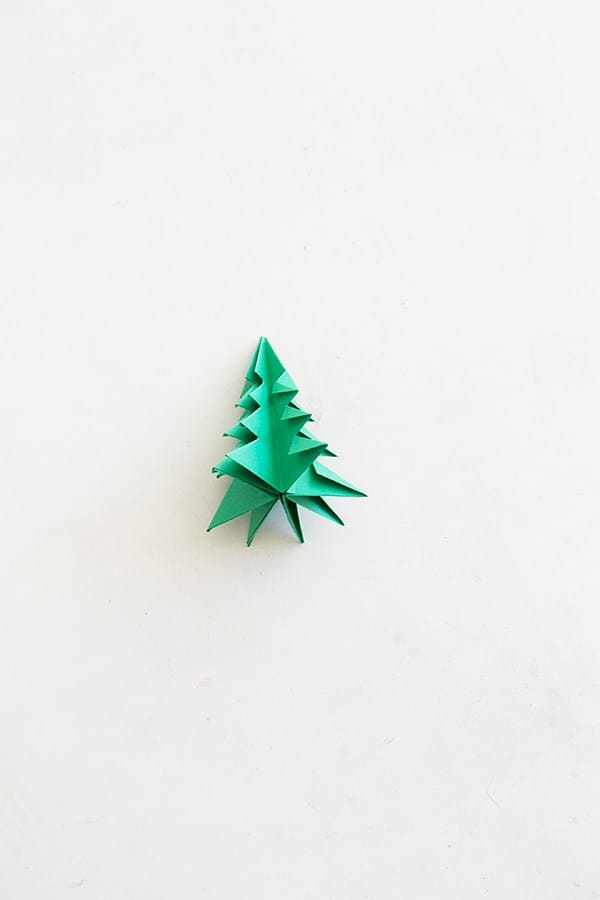 For the larger paper, we cut 4 rows on each side to create one more tier of the tree.
More DIY Holiday Projects You'll Love!
A Charming Way to Give a Gift!
DIY Handwoven Willow Wreath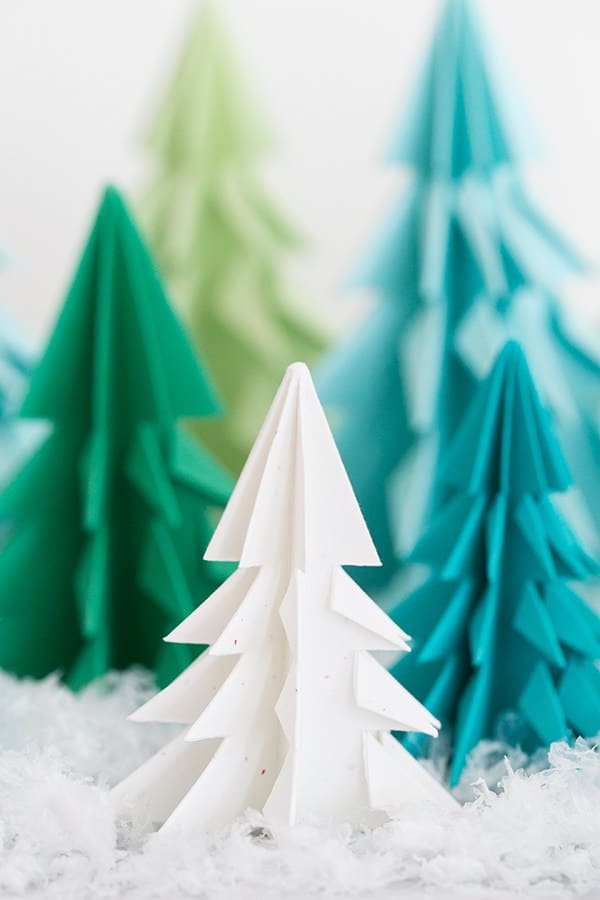 Let us know if you make these in the comments below! We also love to see what you make, so tag us on social @sugarandcharm with your photos!
Happy holidays!