A pretty spring brunch with Macy's Wedding Registry!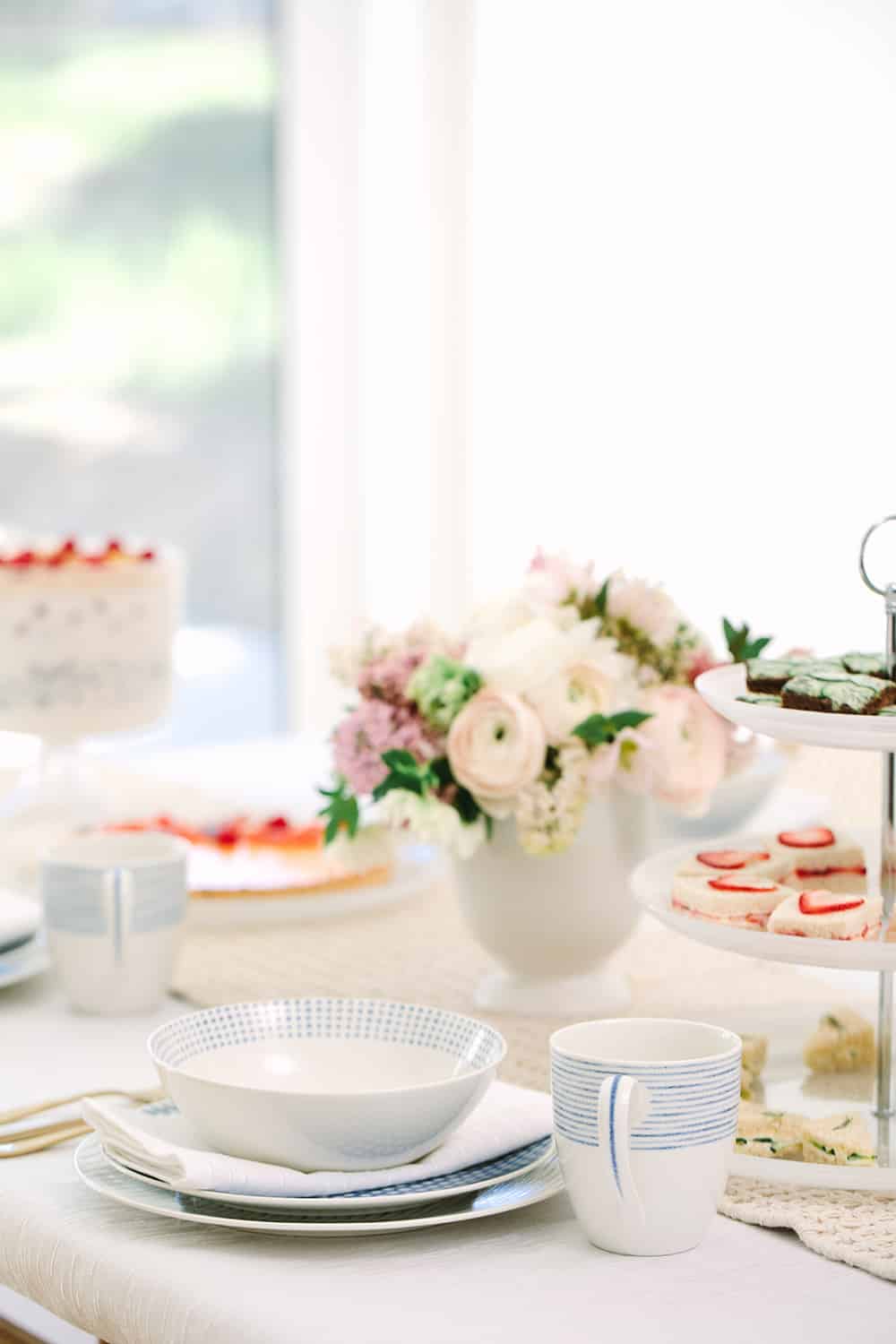 Now that our house is finally finished, I'm ecstatic to start hosting parties at home more often. It seems like so many people in the city just meet out for breakfast or dinner, but I really enjoy the laid back, extra charming and cozy atmosphere that entertaining at home brings.
For this simple spring brunch, we teamed up with Macy's and I used some of my favorite entertaining items from their wedding registry. See what we used below and how we brought it all together.
Macy's Wedding Registry
I wanted to create a simple tea party, so we made tea cakes and served them on the Martha Stewart 3-tier Swirl Glass Server, created for Macy's. I also whipped up an incredible yogurt trifle and served it in the Martha Stewart Swirl Glass Footed Bowl.
Love the modern style of these pieces and how the white is swirled in with the glass. My favorite dessert was the grapefruit tart that was plated on the serving platter. The platter was large, so it held it nicely.
My favorite part is setting the table. We used Bardwil napkins, a white tablecloth and the Noritake Blue Hammock dinnerware set. I can't even tell you how much I love this dinnerware.
I have some vintage Noritake, but this set is modern featuring a variety of patterns all in the same color and collection. We actually use them daily now and they make me smile!
For the flatware, we used a streamlined gold-plated set from Oneida—I loved bringing in a touch of gold.
And as always, we added a pretty centerpiece to tie it all together!
If you like this brunch, also check out our colorful Spring brunch here too!
This post is sponsored by Macy's Wedding Registry