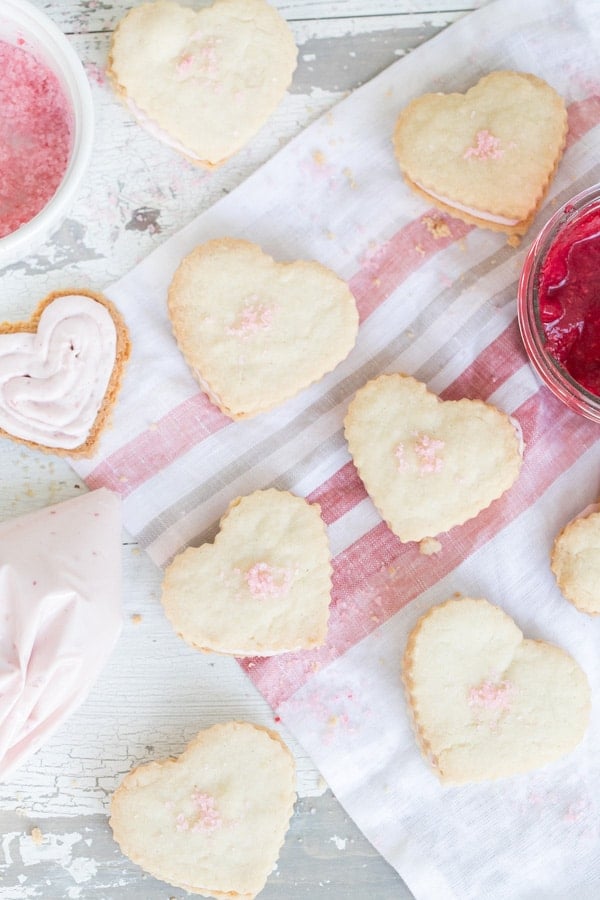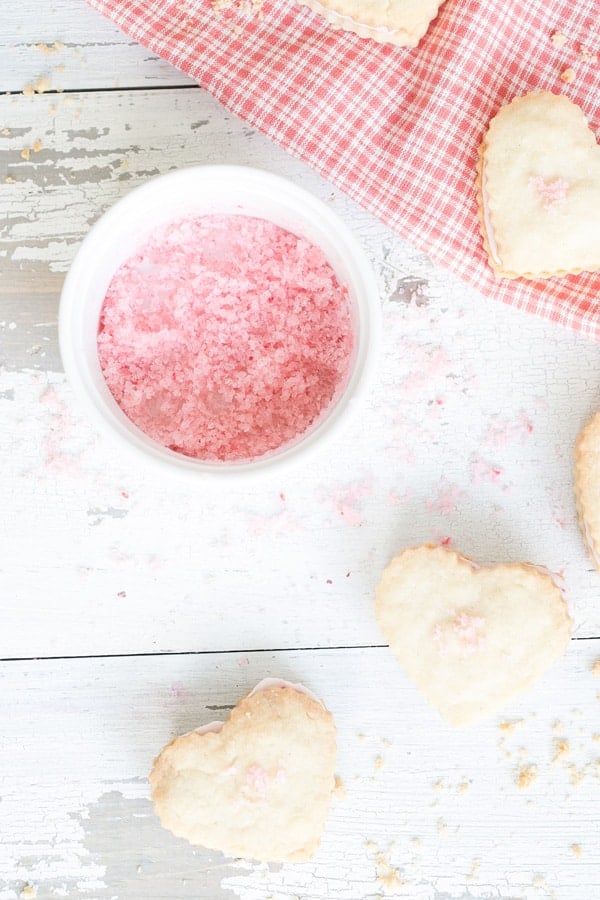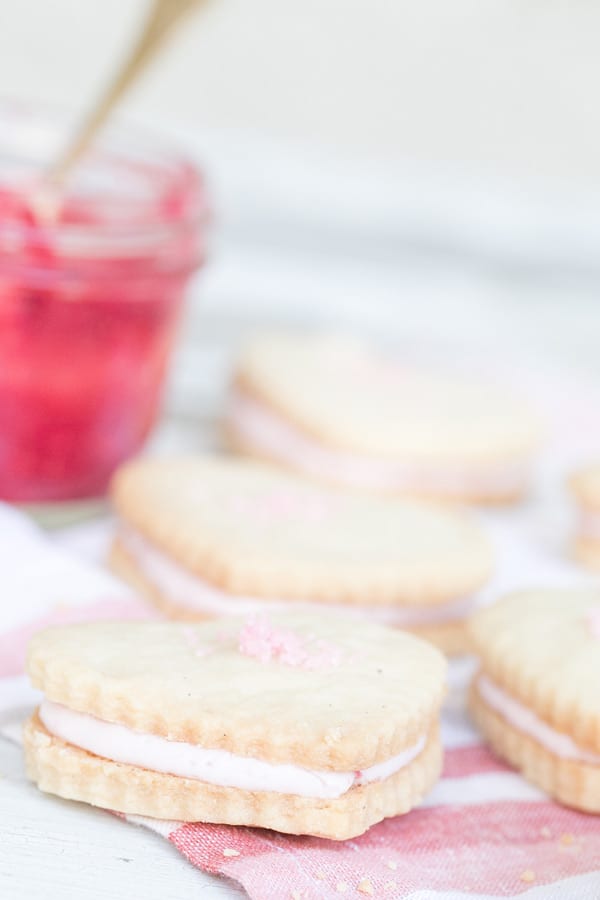 Last week we shared a recipe for the most delicious raspberry shortbread cookies with raspberry salt on The Glitter Guide! They were a huge hit in my house and I think a perfect sandwich cookie to give to your co-workers, friends or loved ones for Valentine's Day!
Raspberry Shortbread Cookies with Raspberry Salt
3 sticks (1 1/2 cups) unsalted butter, at room temperature
1 cup sugar
1 teaspoon vanilla bean paste (vanilla extract will work too)
3 1/4 cups all-purpose flour
1/4 teaspoon salt
Directions
Preheat the oven to 350 degrees
With an electric mixer, combine the butter and sugar and mix. Add in the vanilla bean paste. In a large bowl, combine the flour and salt. Give it a little whisk then slowly add the flour mixture to the butter. Mix on low, just until combined.
Prepare two baking sheets and place to the side.
Place the dough on a floured surface and roll out to 1/4 inch thick.
Cut the dough into hearts by using a small heart-shaped cookie cutter.
Place the hearts on a cookie sheet and in the fridge for 10 minutes before baking.
Bake in a 350 degree oven for 17 minutes, until edges are slightly browned. Cool before frosting.
Raspberry Filling
2 ounces white chocolate, chopped and melted
1/4 cup butter, softened
3.5 tablespoons fresh raspberry puree (blend 1/2 cups raspberries until smooth)
1 teaspoon vanilla
3 cups powdered sugar
1.5 tablespoons whipping cream
Directions
Place the white chocolate in a bowl and melt in the microwave for a few seconds.
In a mixing bowl, beat the butter until light and creamy. Add the raspberry puree and vanilla and continue to beat.
Slowly add in the melted chocolate and powdered sugar.
Add in the whipping cream to create a lighter consistency. Beat until smooth and fluffy.
Place the raspberry filling in a piping bag. Cut off the tip and use to fill the cookies.
Raspberry Salt
2 tablespoons sea salt
1/2 teaspoon raspberry puree
Directions
Place both ingredients in a small bowl. Using a fork, mix them together until the salt turns pink and there are no clumps. Sprinkle a small amount on each cookie.