We visited Stockholm's Rosendals Trädgård. It's a must-see garden filled with flowers, plants, vegetables, and fruits they harvest, which are then used in the adorable garden cafe and wood fire bakery.
Visiting Stockholm's Rosendals Trädgård
The garden shop, farm shop and café are inside individual glass greenhouses, which are stunning! The food in the garden café is placed out already and you grab what you want and bring it up to the counter to pay. We enjoyed hot tea, some local Swedish beer and a few small appetizers, like the delicious cream cheese toast.
They bake their own bread in the bakery, which smells amazing and you can shop for unique kitchen items in there too. It was a very inspiring place and I'm hankering to buy a tiny glass greenhouse for my own yard now!
If you're visiting Stockholm I highly recommend making a stop at the Rosendals Trädgård. It was a gorgeous slice of how magical Scandinavia is. I can only imagine how green and stunning it is during the summer!
Even the "toalett" area is nice!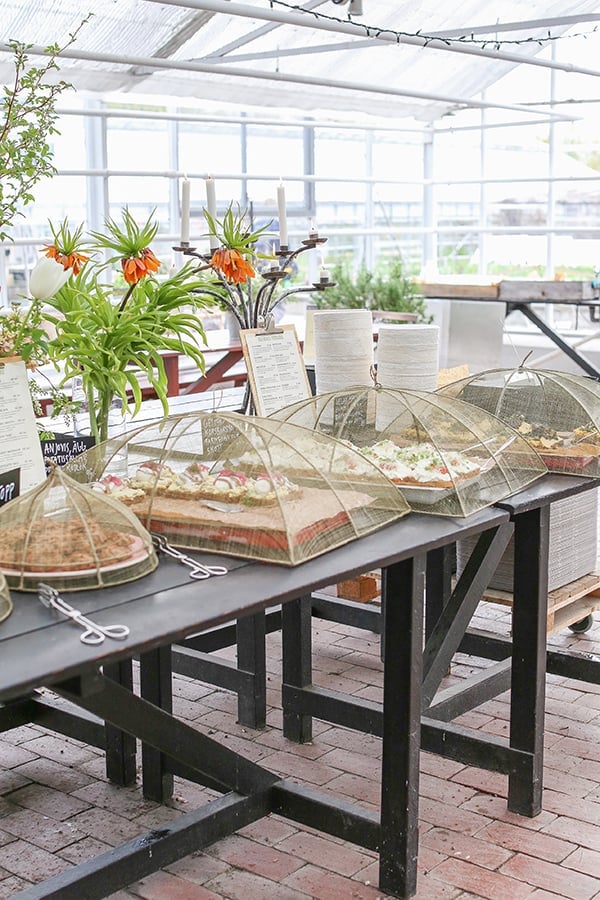 In the garden café, the food and tea were placed on a large wooden table and you could grab what you want and pay for it at the counter, where you can also purchase beer and wine. It was very charming!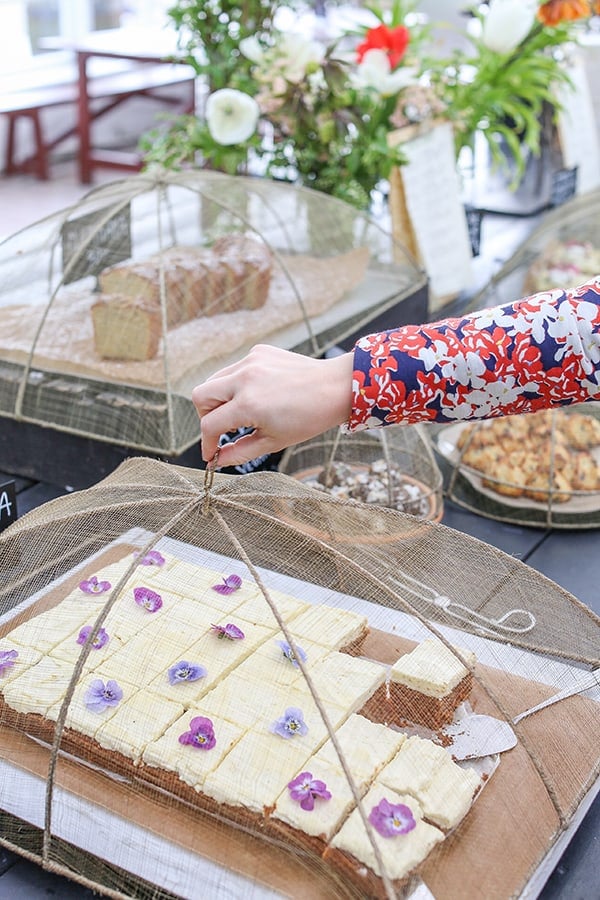 I bought some fresh tea in the bakery to bring back with us. Can't wait to enjoy a cup at home!