We're sharing 5 super easy fruit smoothie recipes you can make at home! And if you're entertaining for overnight guests or hosting a colorful brunch, make it special by creating a smoothie bar.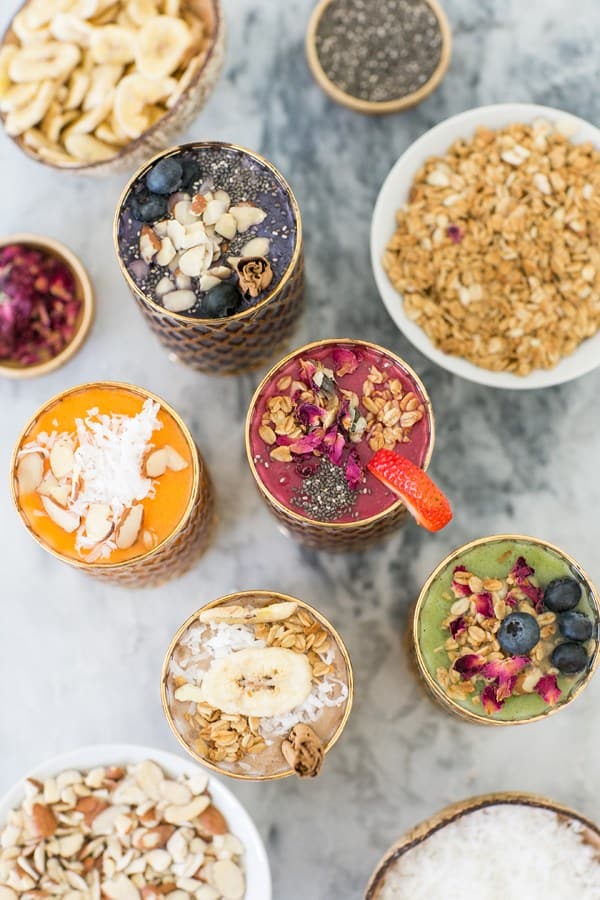 We're all about smoothies for breakfast at our house and usually not a day goes by without the sound of the blender mixing up some delicious smoothie creation.
Being such a big brunch person, I knew a colorful Create Your Own Smoothie Bar with 5 different smoothie flavors for the base and then yummy toppings to suit every palate would be a unique and fun idea!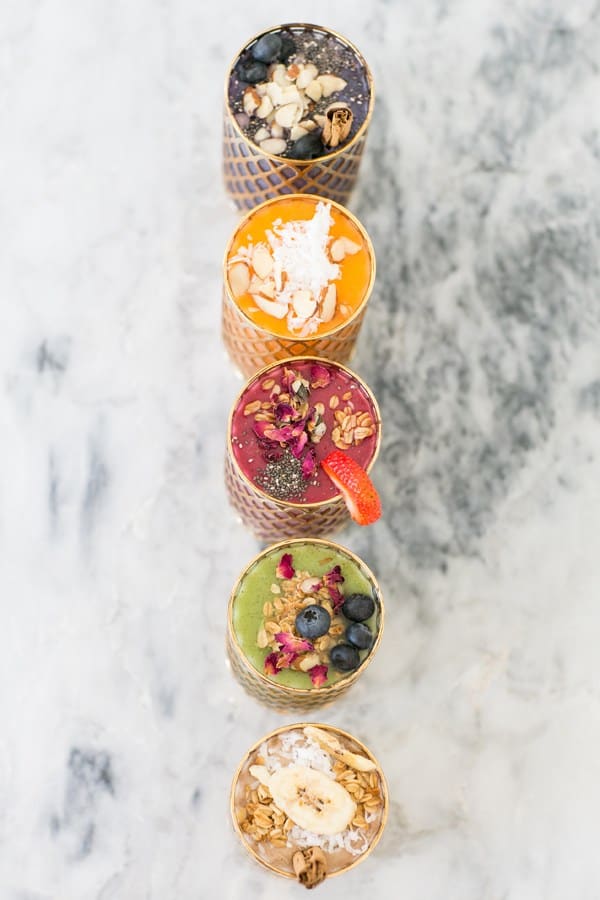 To satisfy every guest, we created 5 amazingly delicious smoothie flavor combos like Bananas Over Coconuts, Blueberry Breakfast, Strawberry Beet, Sunrise Orange with Mangoes and Carrots and an Energizing Green smoothie.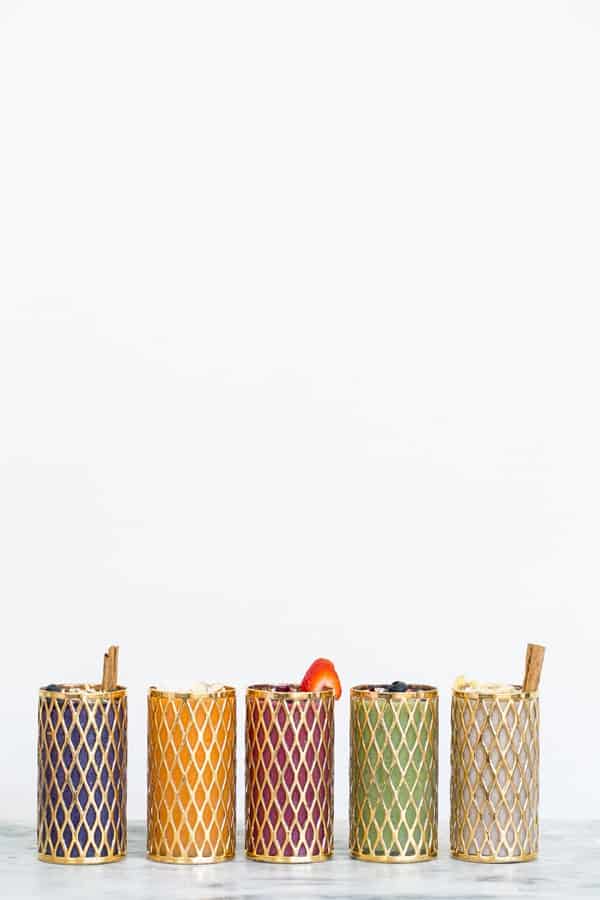 We couldn't believe how incredible these smoothies tasted. And they're all healthy too!
How easy and charming would it be to create a few or all of these flavors and set up a simple bar for your breakfast or brunch guest to create their own?! Be creative with yours and enjoy!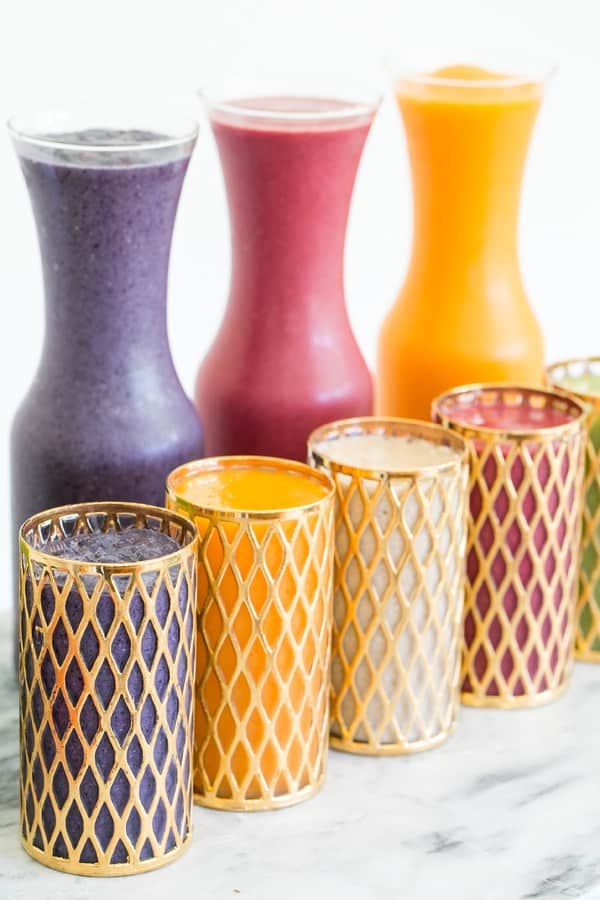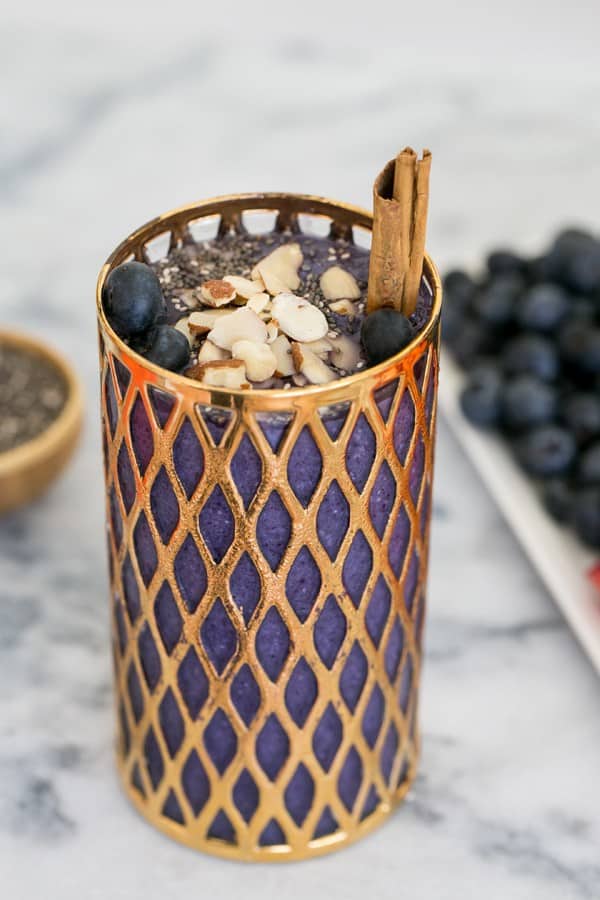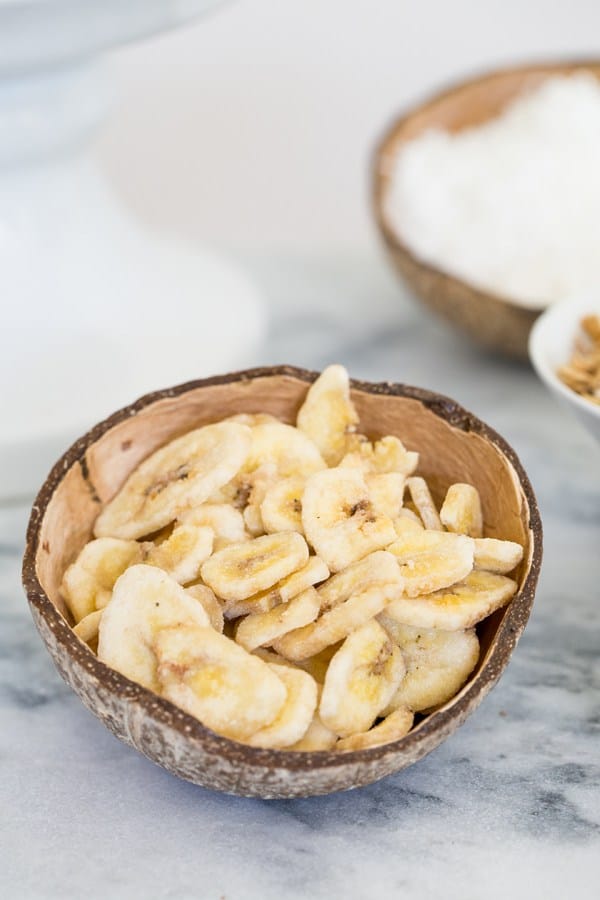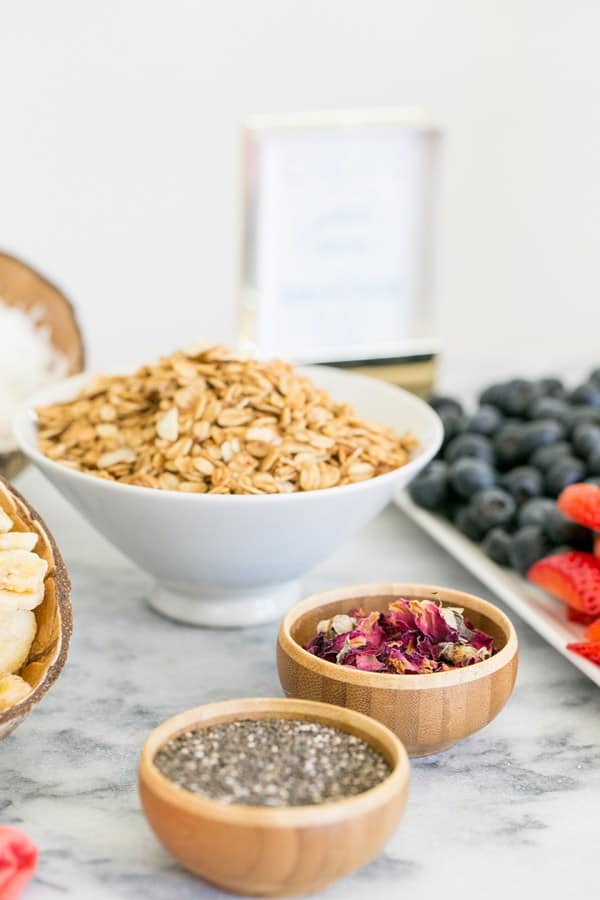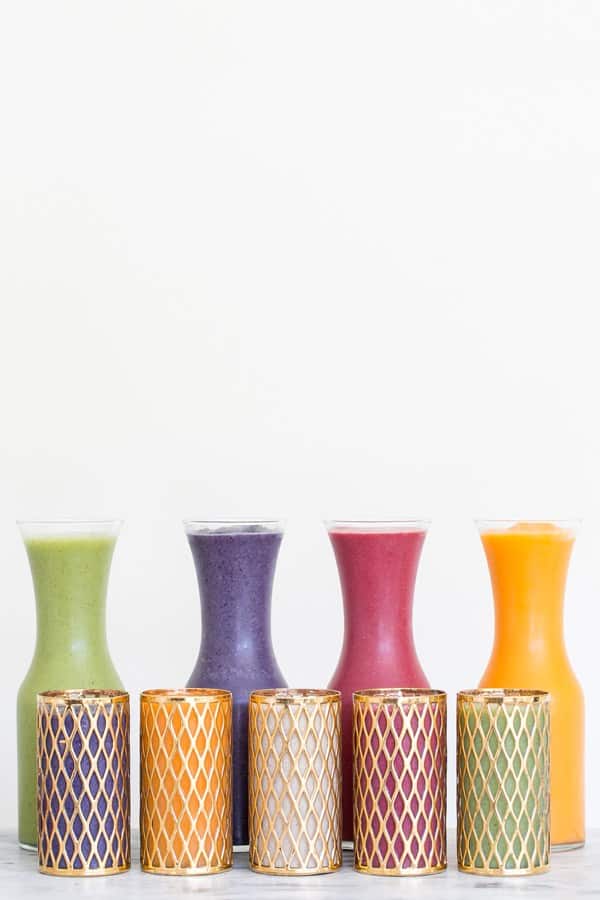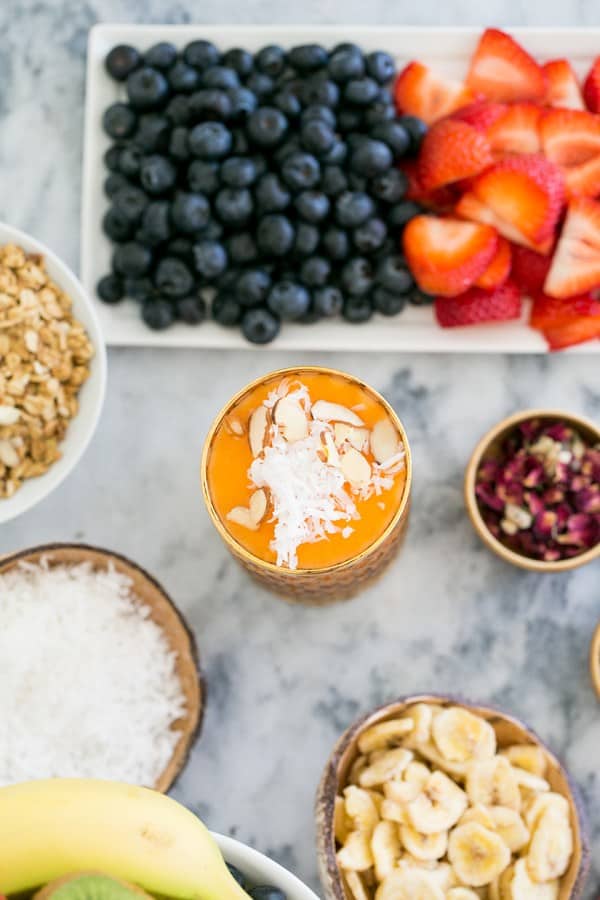 Fruit Smoothie Recipes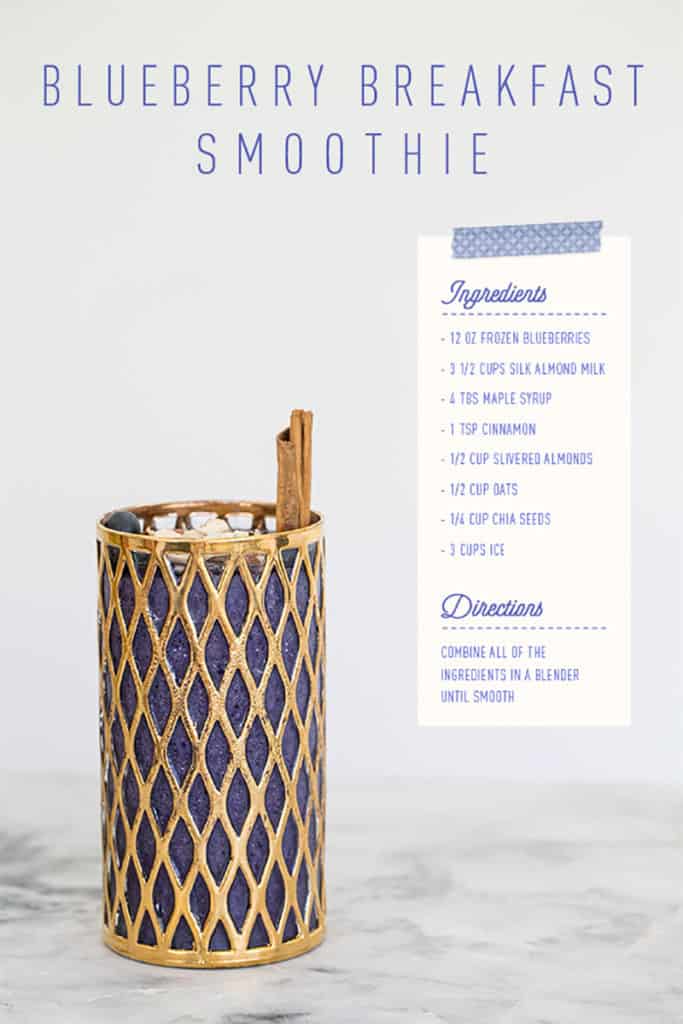 Blueberry Breakfast Smoothie
This recipe makes 4 large smoothies. Cut the ingredients in half to make a smaller portion!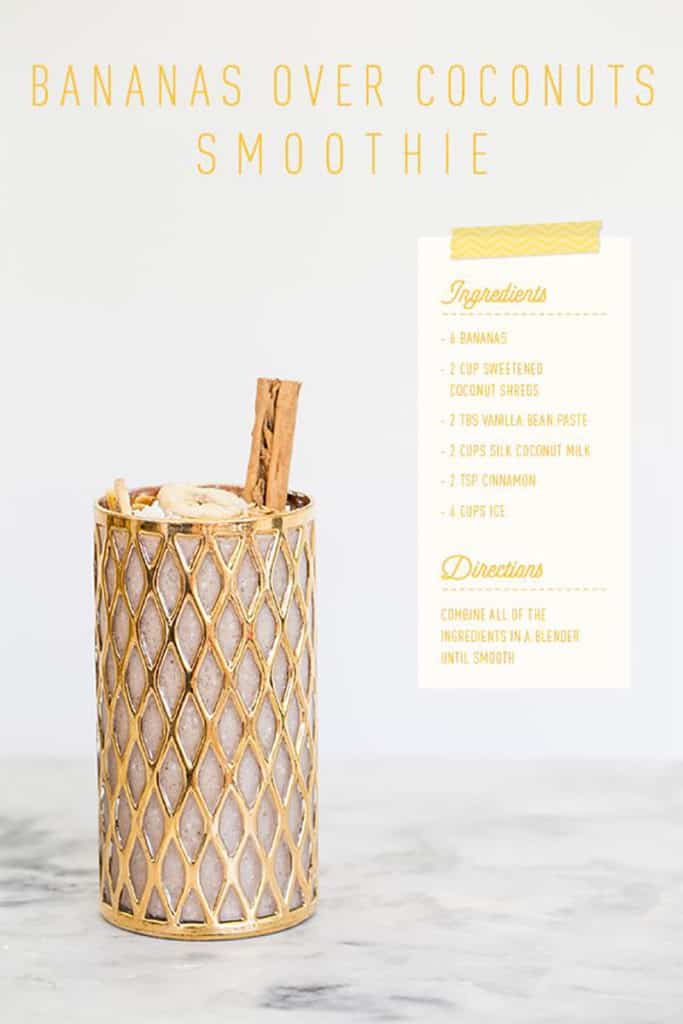 Bananas Over Coconuts