15 of our favorite birthday party ideas! We're sharing unique and fun ways to make a birthday party special, including 15 themes, our favorite cakes, and answering all your party questions below!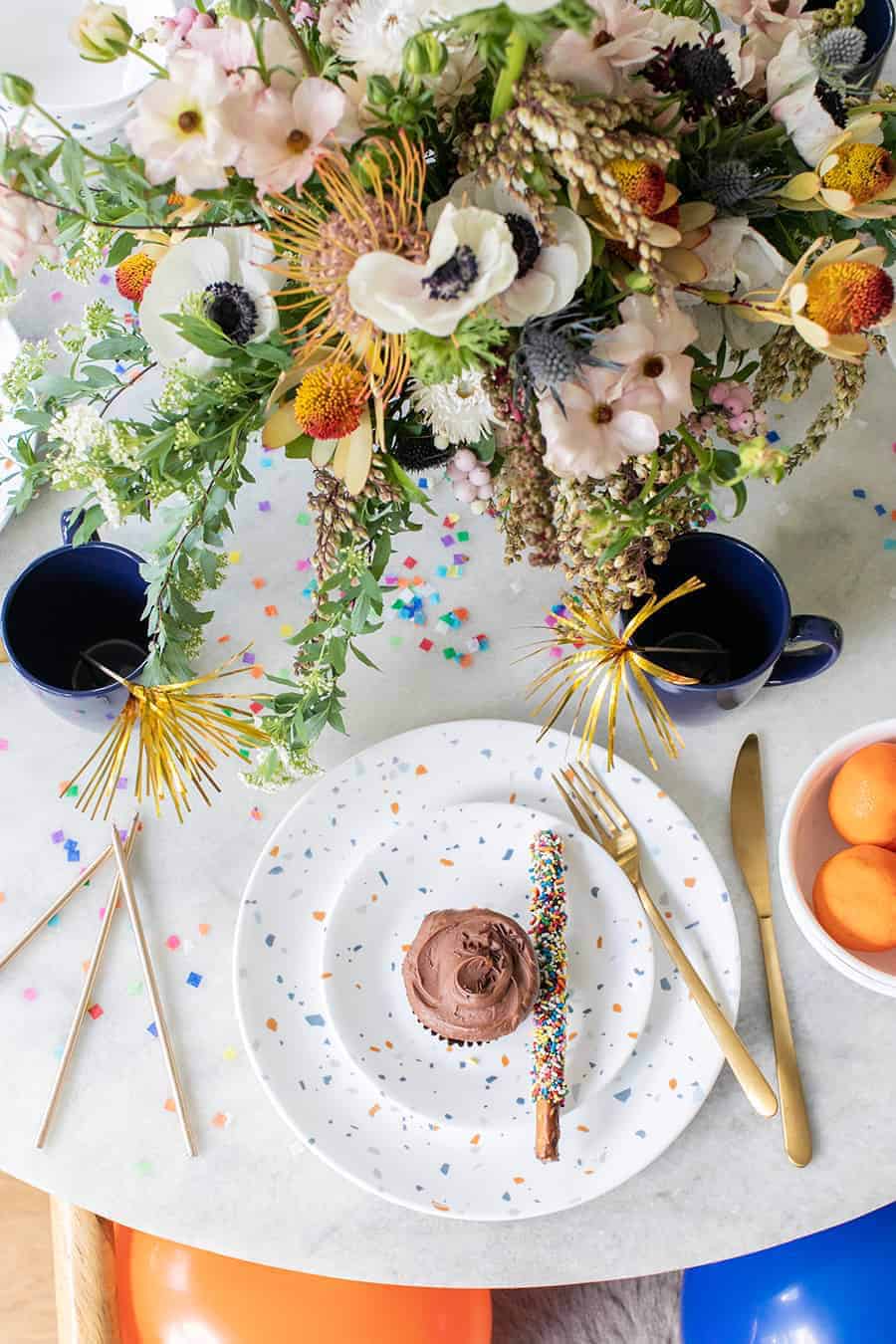 We take birthdays seriously in our house. It's a day to celebrate another year around the sun and the special memories you've made. It's a time to reflect on another year, be grateful for the life we have all while celebrating with those we love.
So whether you're celebrating a last-minute birthday, see our guide to throwing a last-minute party, or planning a spectacular birthday party bash, here are some of our favorite birthday party ideas.
15 Fun Birthday Party Ideas for Adults!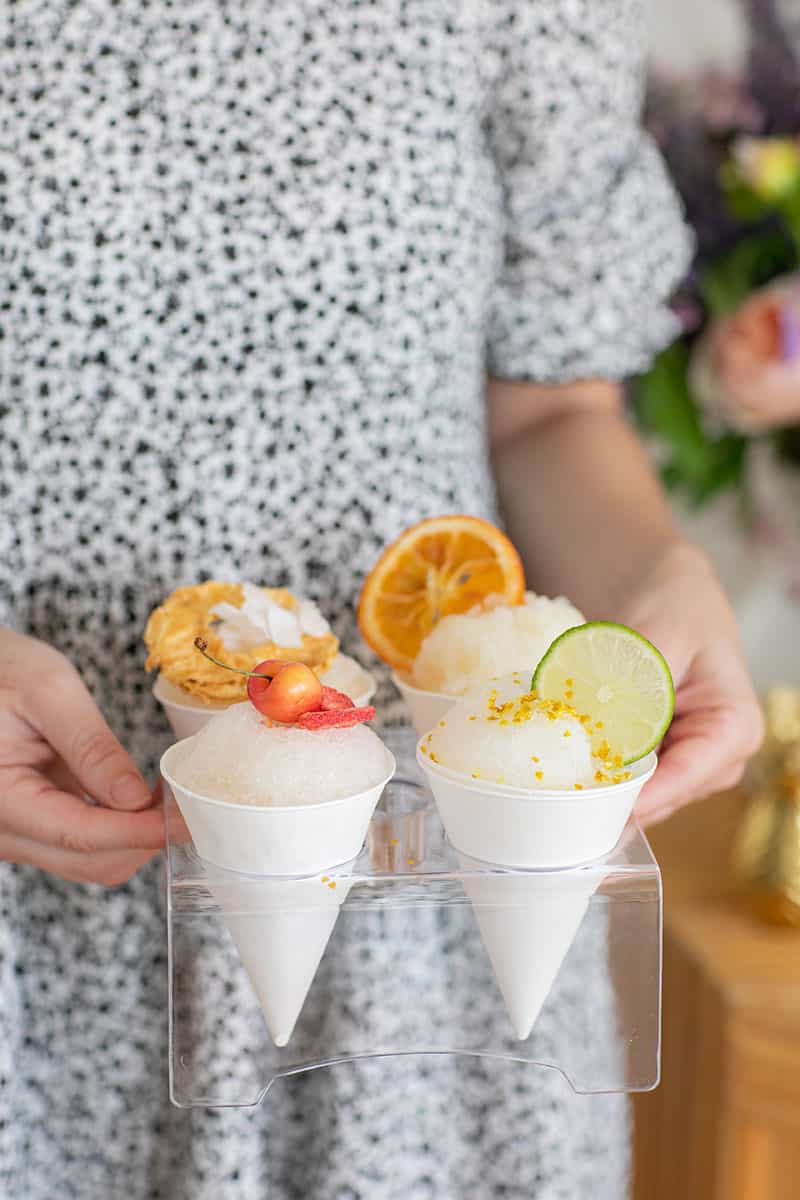 Create a Cocktail Snowcone Bar
Create a cocktail snow cone bar that's perfect for parties! We're sharing the best snow cone machines, mixers, spirits, and toppings!
Host a Colorful Backyard Carnival Theme Party
Bring the carnival to your backyard and create a colorful and festive carnival themed party! Check out this post, sharing carnival party ideas, supplies, fun food, and charming details for hosting your own!
Create a Charming Ice Cream Bar
Birthdays and ice cream go very well together! Here are some of our favorite ideas for creating a charming ice cream bar!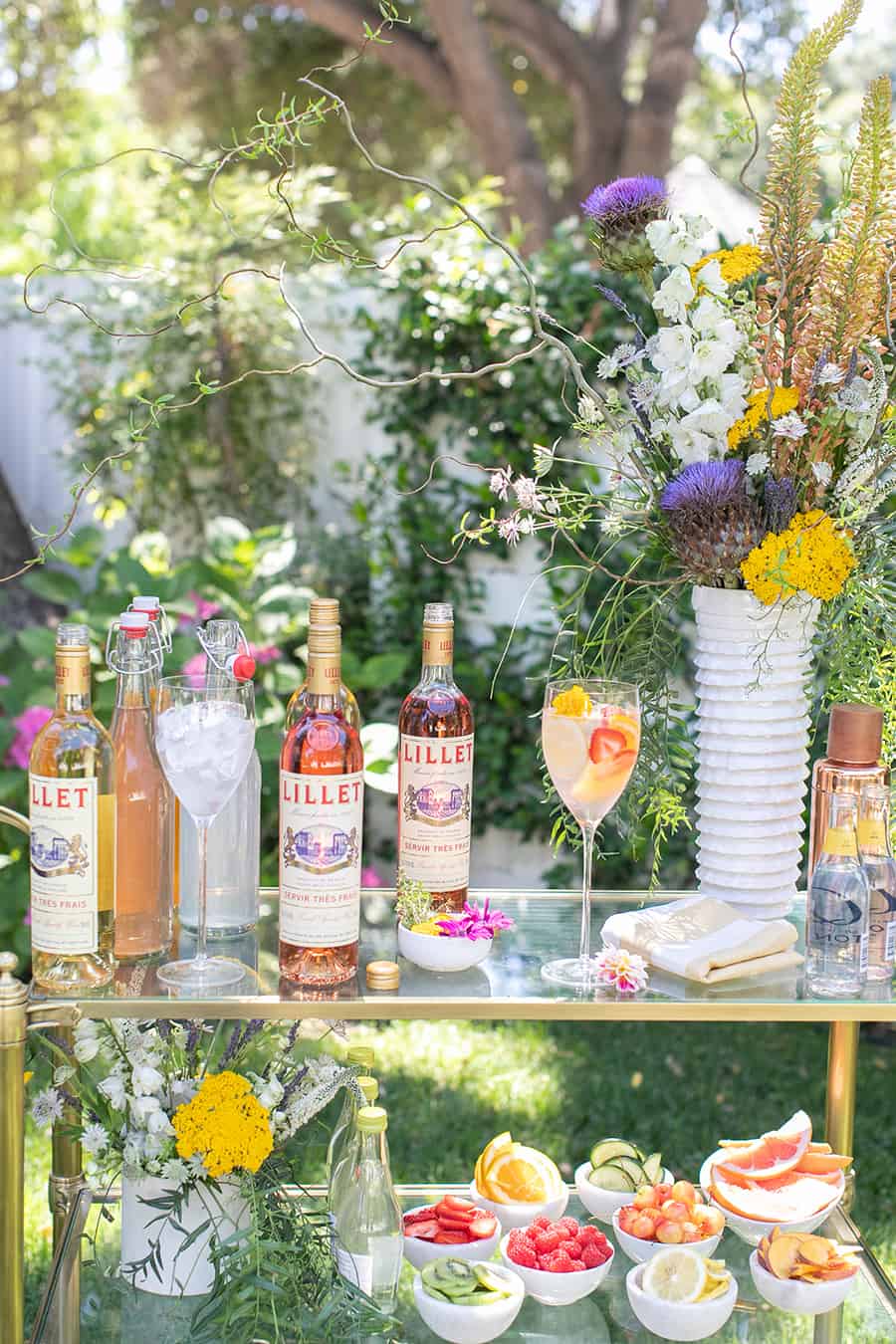 Make Your Own Spritzer Bar
Create a make-your-own spritzer bar that's perfect for any birthday brunch celebration. Let your guests mix their own spritzer for a fun, sunny afternoon party idea.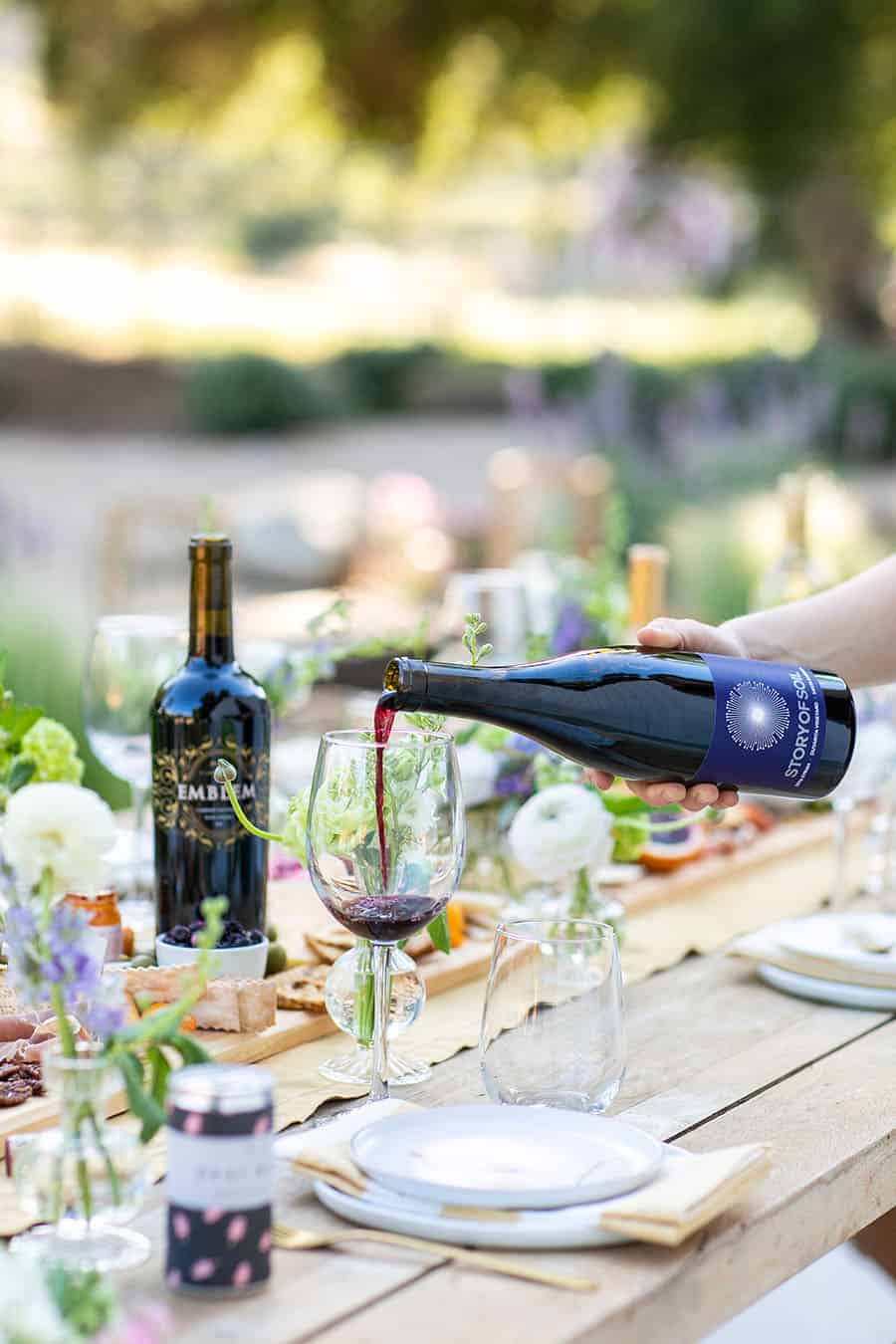 Have a Wine and Cheese Gathering
No cooking involved in this wine and cheese party! The easiest menu, which takes very little planning and works for birthdays. Here are some simple ideas for hosting a wine and cheese party and have your guests feeling happy and full!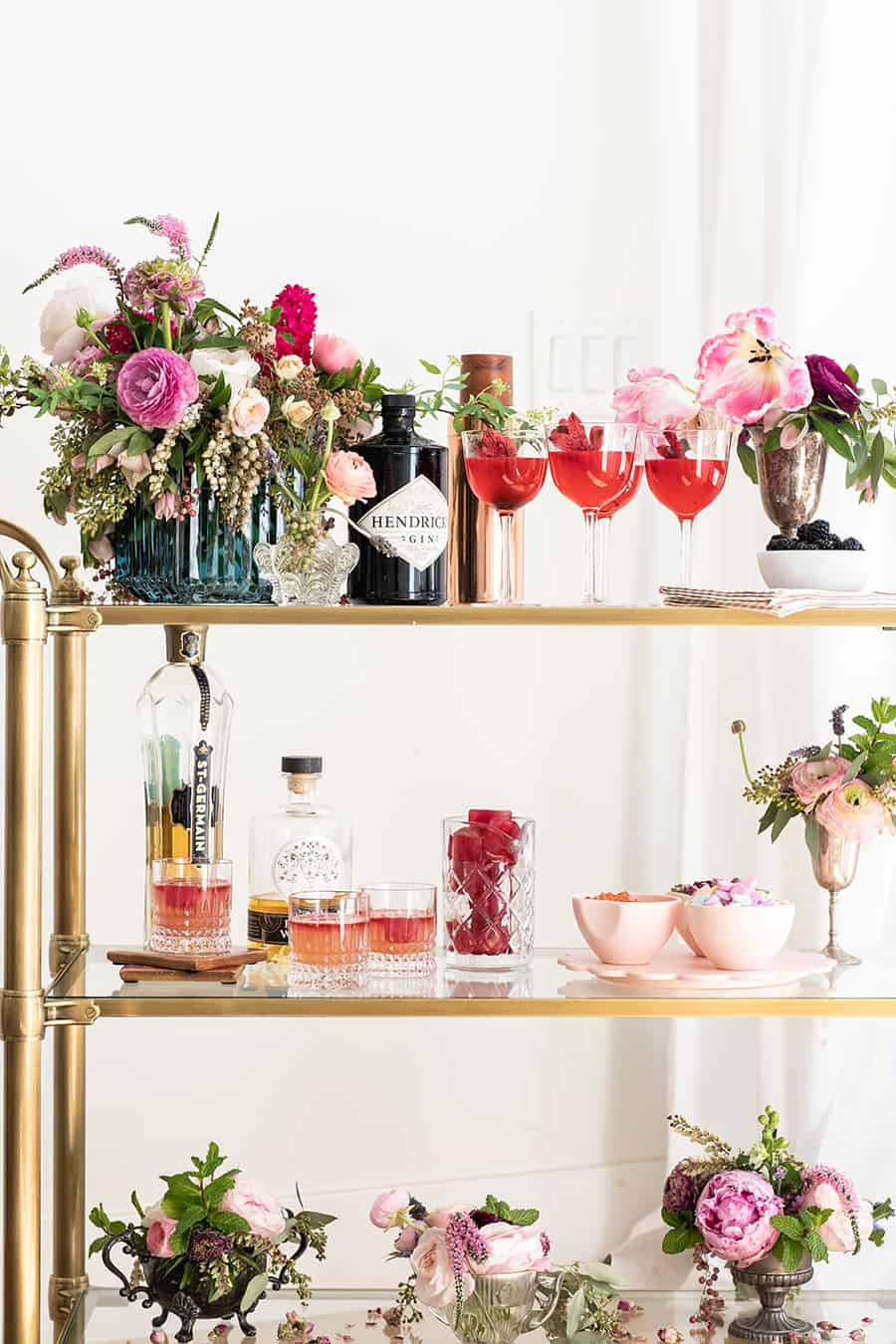 Flower and Gin Bar
Learn how to set-up your own gin and flower bar. It's a perfect way to celebrate another year with your girlfriends.
Host an Outdoor Movie Night!
One of our favorite activities is watching movies outdoors. Hosting a movie night is such a rewarding and fun pastime and great for a birthday. Here are some fun tips for hosting your own outdoor movie night!
Make your Own Floral Arrangements
I like to provide an activity for my guests to do during a party. It's a way for everyone to interact by creating and gives them an opportunity to hang out and meet! Create a floral station so guests can make their own to take home.
Lemonade Stand for Adults
Create a charming lemonade stand for adults with spiked lemonade, homemade syrups and charming details! This is a great birthday party idea for any gathering.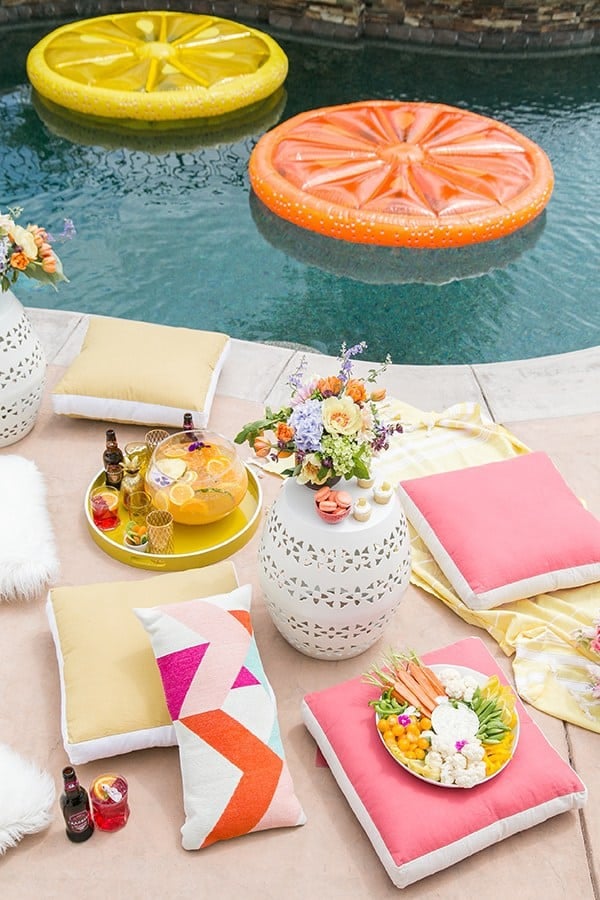 Host a Pool Party!
A pool party birthday sounds good to us! Here are some tips for hosting the best pool party ideas that will take it to the next level!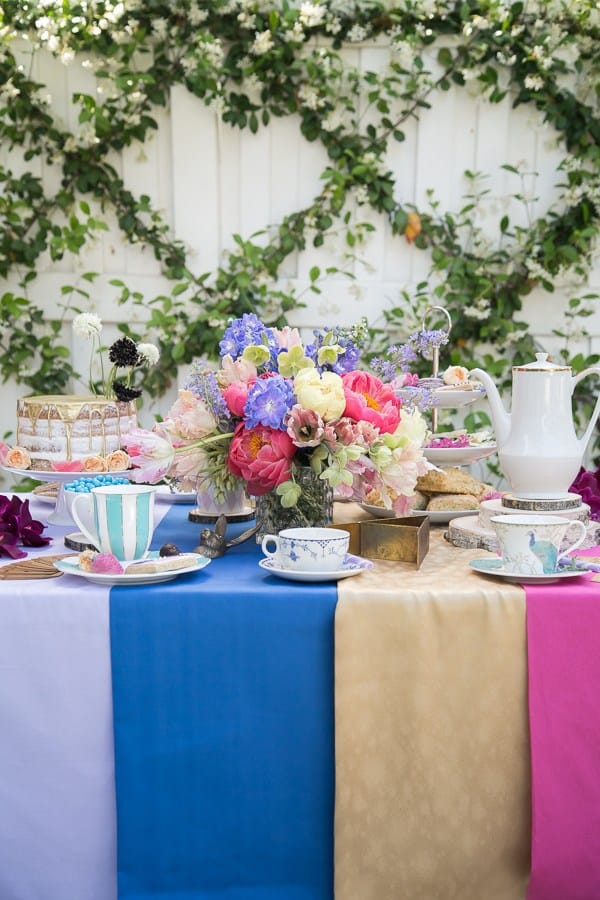 Get Whimsical with a Mad Hatter Party
This is a fun theme for a girl's party! Bring out your whimsical self and enjoy an afternoon of fun card games and tea! See our Mad Hatter tea party here!
Cookies and Cocktails Party
Host a cookies and cocktail birthday party or a cookie swap. Enjoy a night of homemade cookies, boozy milkshakes, and Almond Joy Shots all paired with cookies.
Beach Bonfire Birthday Party
If you enjoy the beach as much as we do, host a small beach bonfire gathering to celebrate a birthday. Here are some tips for making it special!
Host a Pie Making Birthday Party
Host the ultimate pie birthday party. Hire a professional baker to show you and your friends the way to make an excellent pie or print out a recipe you can all follow! Click here for my favorite kitchen tools, recipes, and provides printable pie tags!
Celebrate Another Year with a Tea Party
A tea party is a great way to be with friends and celebrate a birthday. Click here for everything you need to know for hosting a beautiful tea party!
More Birthday Party Ideas
Plan a Game Night
Host a Painting Party
Wine Tasting Party
Spa Day at Home
Baking Party
Tropical Party
Host a Holiday Birthday Party
Costume Party
Birthday Party Cake Ideas
No birthday in complete without a cake! Celebrate with one of our homemade birthday cake recipes!
Birthday Party Ideas for Decorations
Frequently Asked Birthday Party Questions
What are the best birthday party ideas?
The best birthday party ideas are ones that are perfectly planned for the special birthday girl/boy! Ideas that are personal to the person, things they love, and ideas that show you care. All of our 15 ideas above are perfect for a party!
What can you do for a birthday party at home?
Transform the house into the party theme you've chosen. For example, if you're hosting a tropical party, bring the tropics into your home! Flowers, tropical drinks, leis, tiki games, and more. The best parties at home are themed parties, full of special details!
How do you throw a good birthday party?
Pick a Party Theme
Send Out Invites via Email
Plan a Menu
Buy Themed Decorations
Have an Activity Relating to The Party Theme
Serve Cake
HAVE FUN!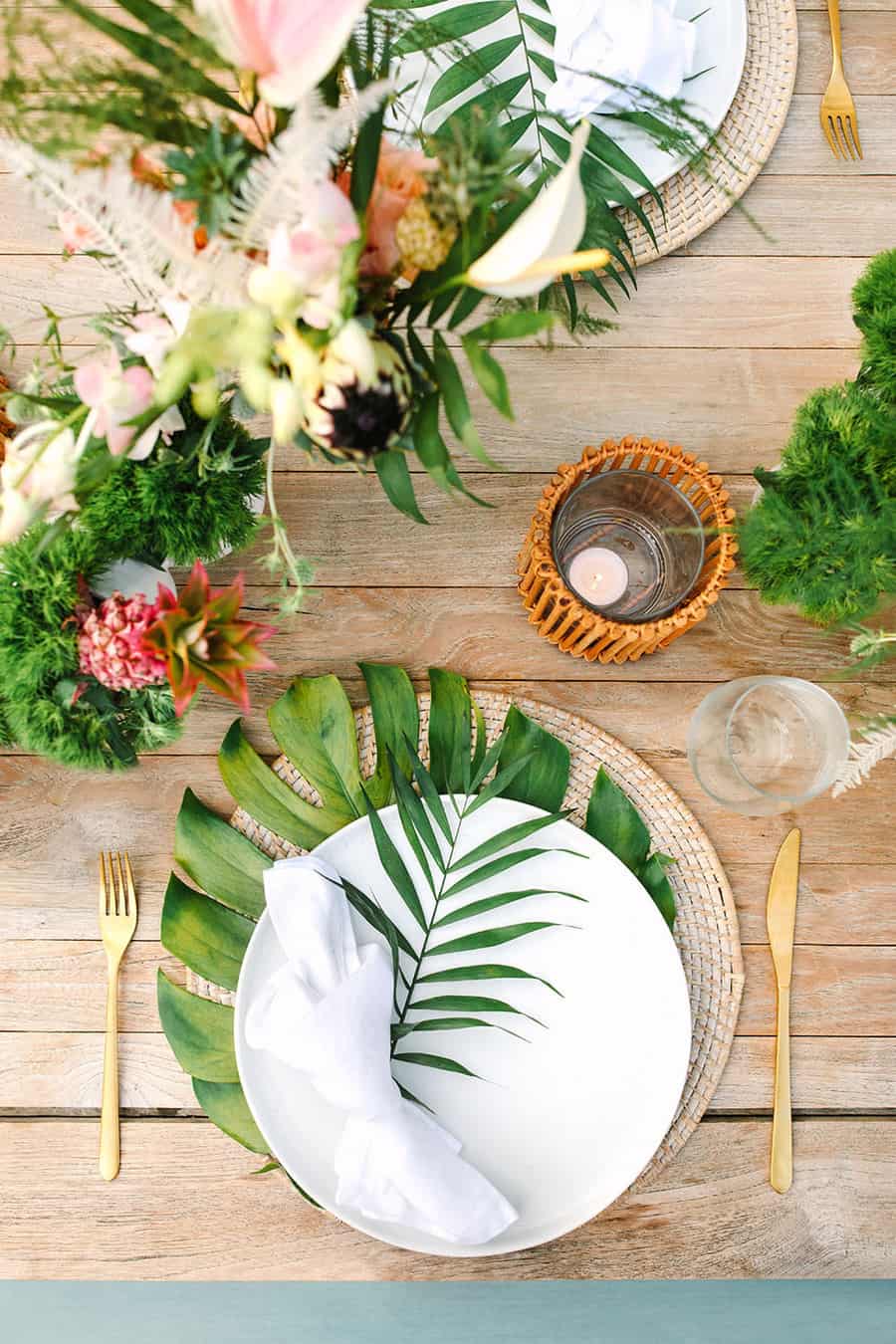 How do you pick a party theme?
Choosing a party theme is the best part! Once the theme is in place, it's easier to plan a menu and buy decor. Pick a theme by the season, a holiday or something special to the special birthday girl/boy.
We hope you've been inspired and have some birthday party ideas now! Let us know your favorite ideas in the comments below!
You can also FOLLOW US on FACEBOOK, INSTAGRAM, and PINTEREST to see more delicious recipes, cocktails, desserts and parties!