Creating a make-your-own spritzer bar is perfect for any brunch celebration and occasion! Let your guests mix their own spritzer for a fun, sunny afternoon entertaining idea.
It's great for any season and occasion and the perfect signature cocktail. Easy enough for your guests to make!
Check out more of our brunch cocktails!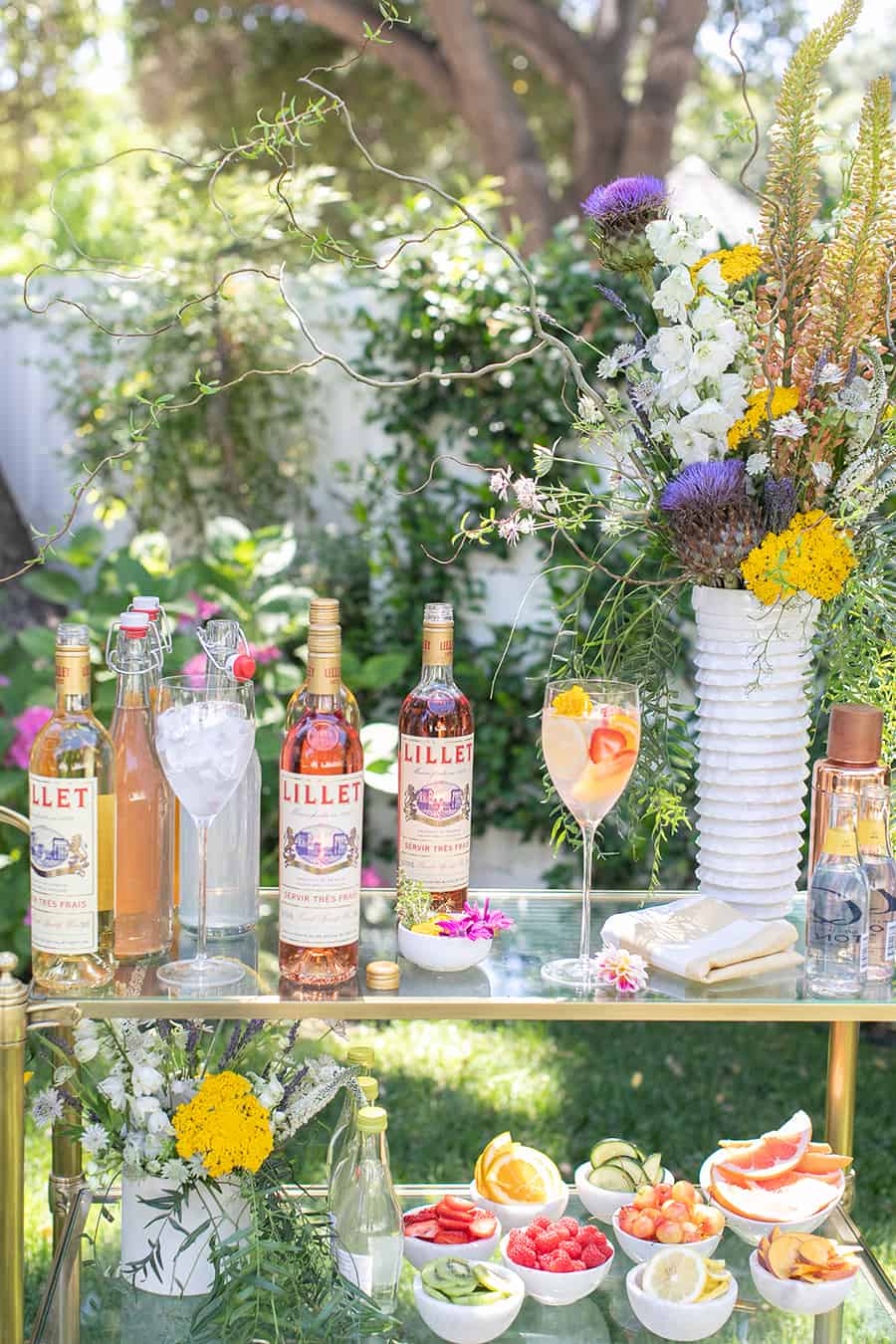 My go-to cocktail to sip during the summer is hands down a refreshing sprizter. My favorite spritzer is made with Lillet, which is a classic apéritif with a chic French heritage.
It was founded in 1872 and made from Bourdeaux grapes and carefully selected fruit macerations, aged in oak barrels. It's a simple cocktail to prepare for elevated home entertaining. Perfect to sip for brunch or a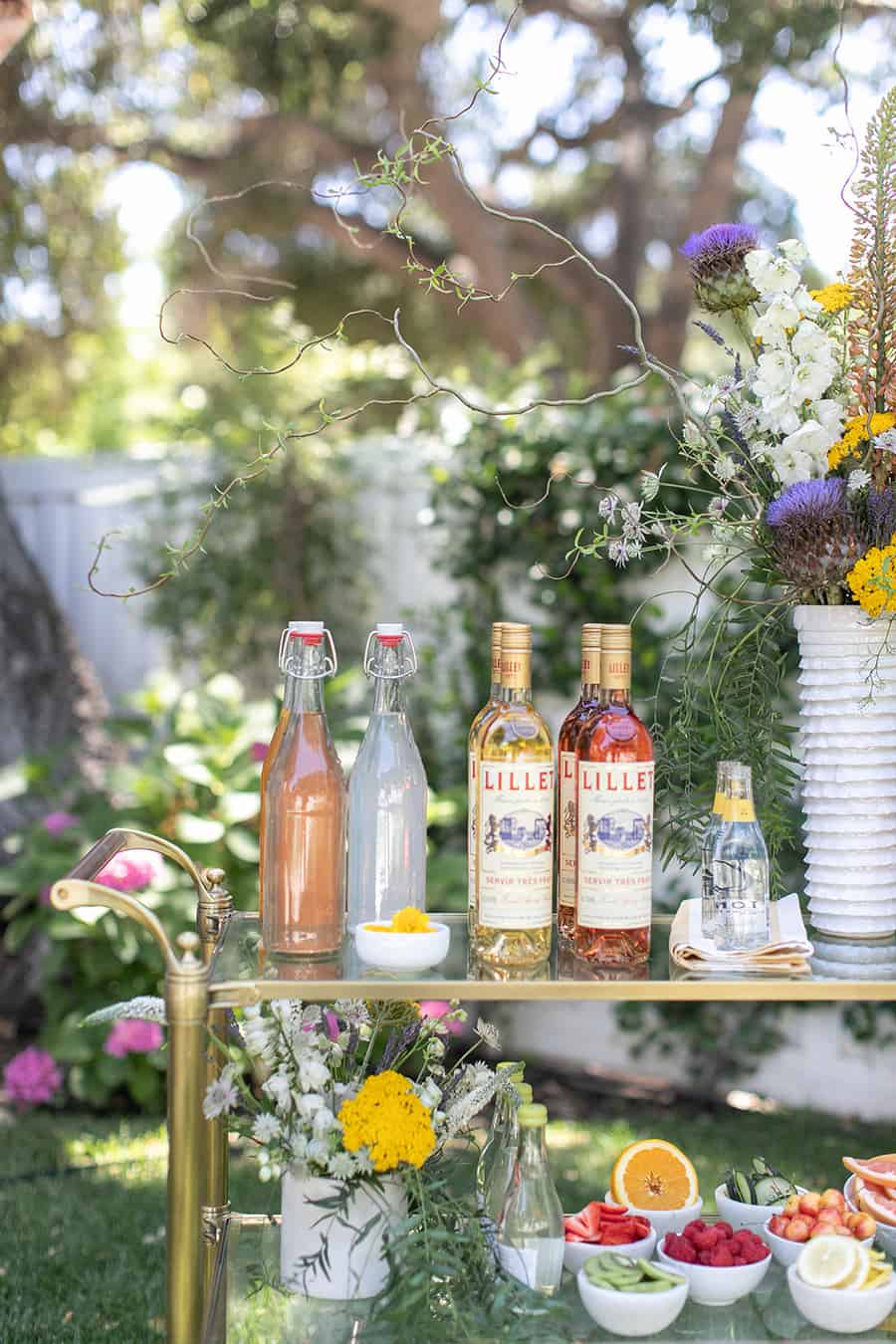 What is a Spritzer
A spritzer is light and refreshing cocktail made with a combination of cold wine and tonic water or sparkling water and soda, served over ice.
You can add in citrus, fruit and flowers to create a gorgeous, light and refreshing cocktail for any season!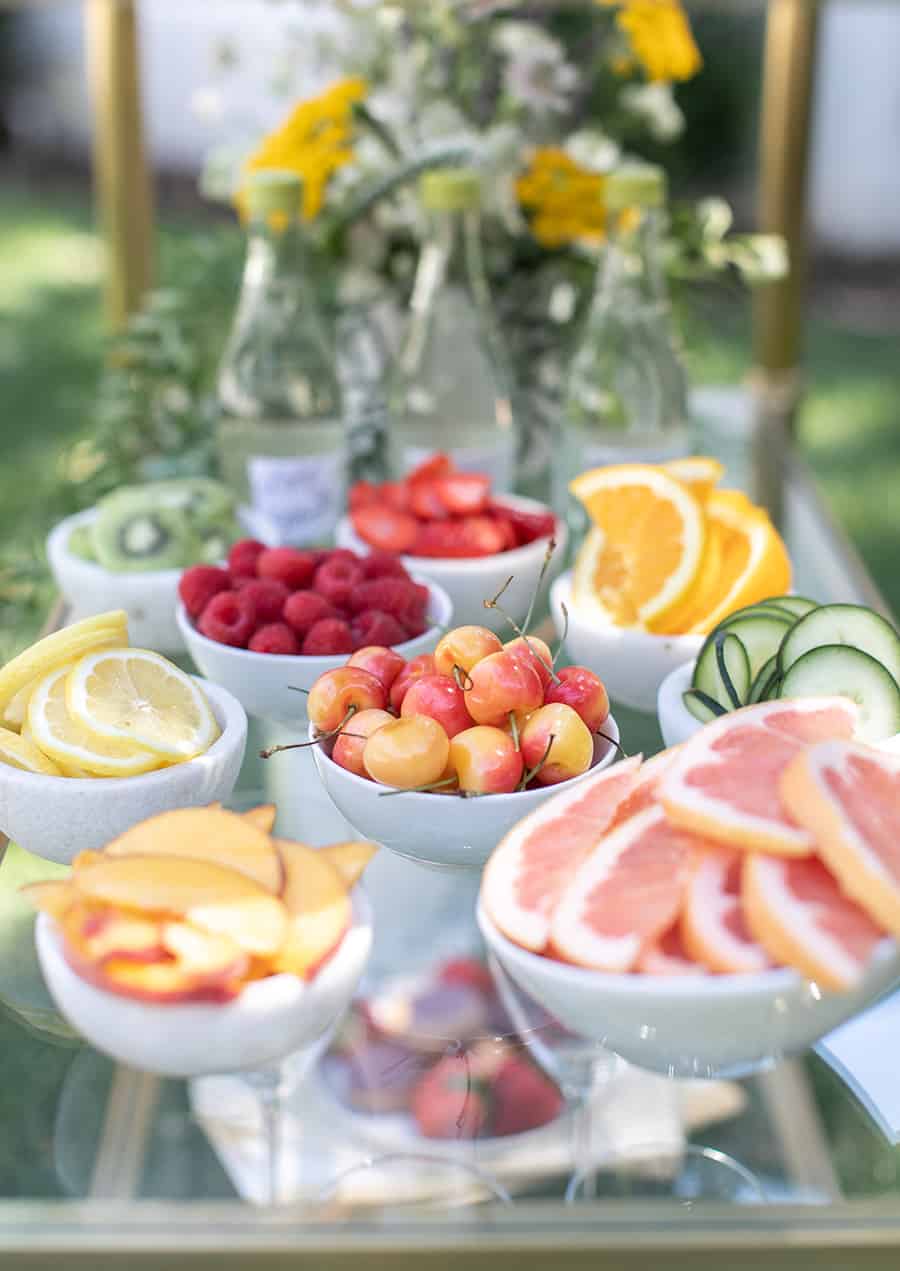 Ingredients for a Spritzer Bar
Bottles of Lillet Blanc, Lillet Rosé and Lillet Rouge
Sparkling lemonade, blood orange and grapefruit juice
Elderflower soda
Tonic water
Berries such as strawberries, raspberries, blackberries, blueberries
Fruit such as sliced oranges, apples, peaches, cucumber, grapefruit, cherries, kiwi
Edible flowers to garnish the spritzer
Herbs like mint, thyme.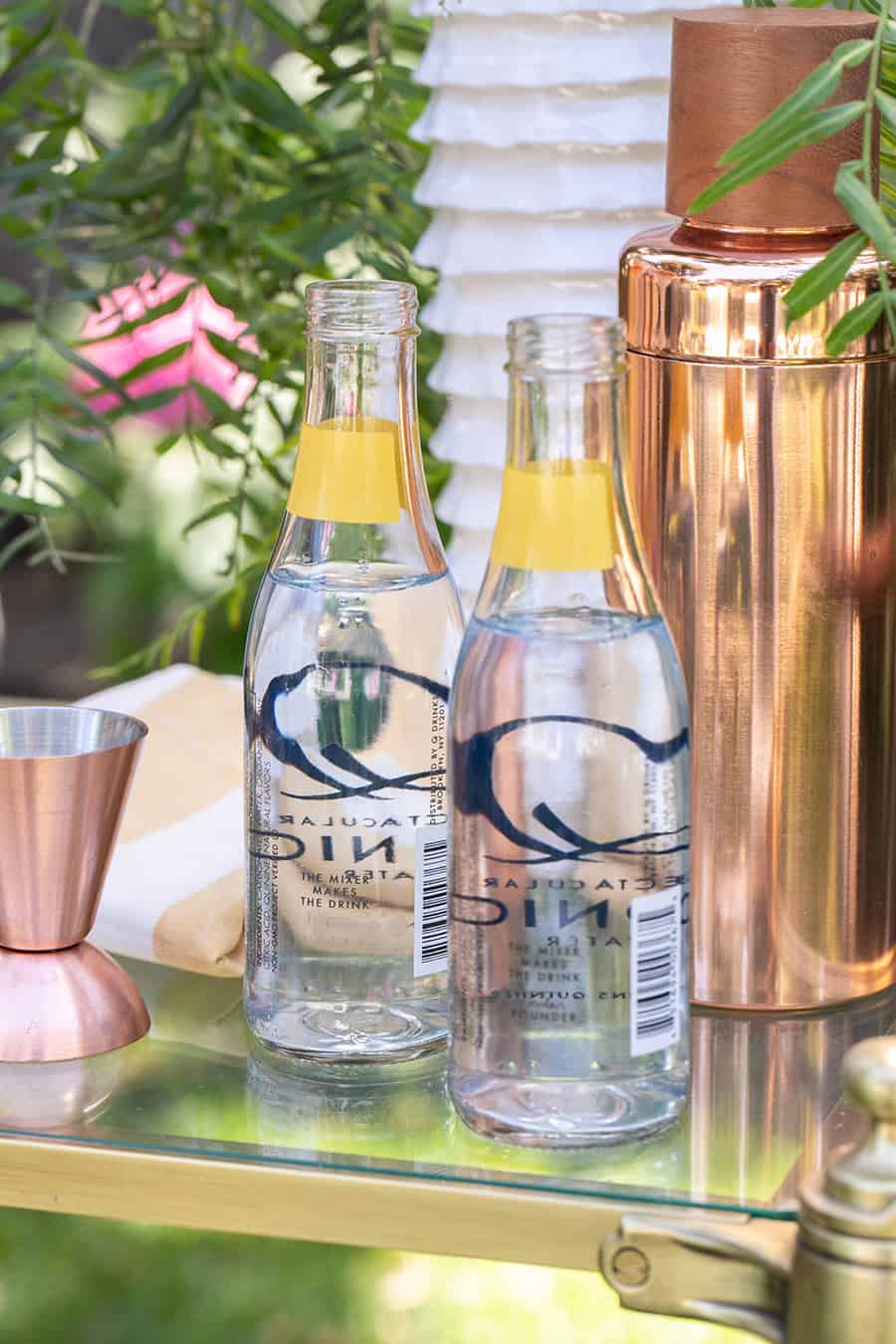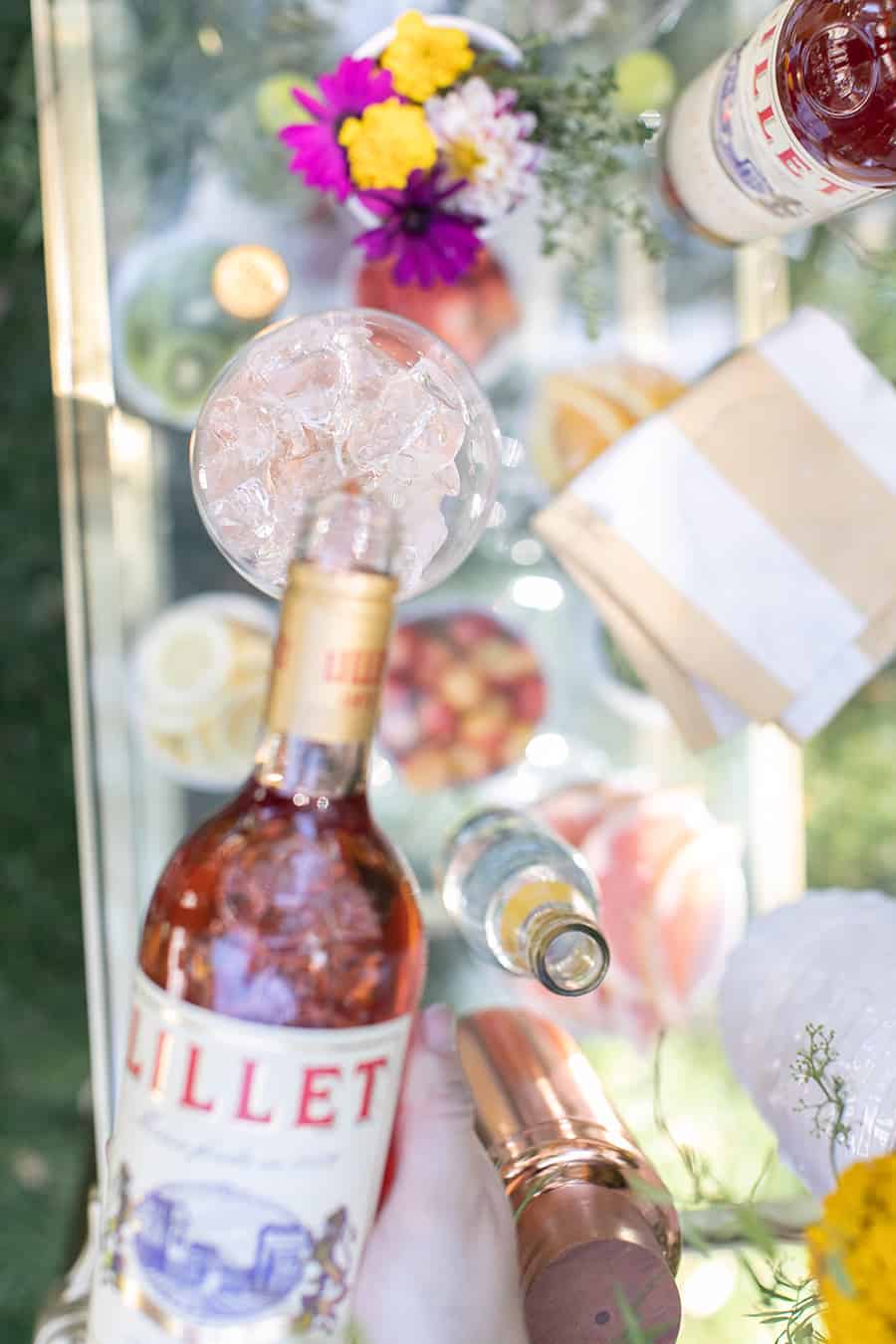 Supplies for a Spritzer Bar
Wine glasses
Cocktail jigger
Small bowls for fruit
Bar cart – If you won't have one a standing tray, outdoor table with a linen or a kitchen island works too.
Bucket of ice and tongs to grab the ice
Paper straws
Linen napkins
Bar spoon to stir
Flowers to decorate the spritzer bar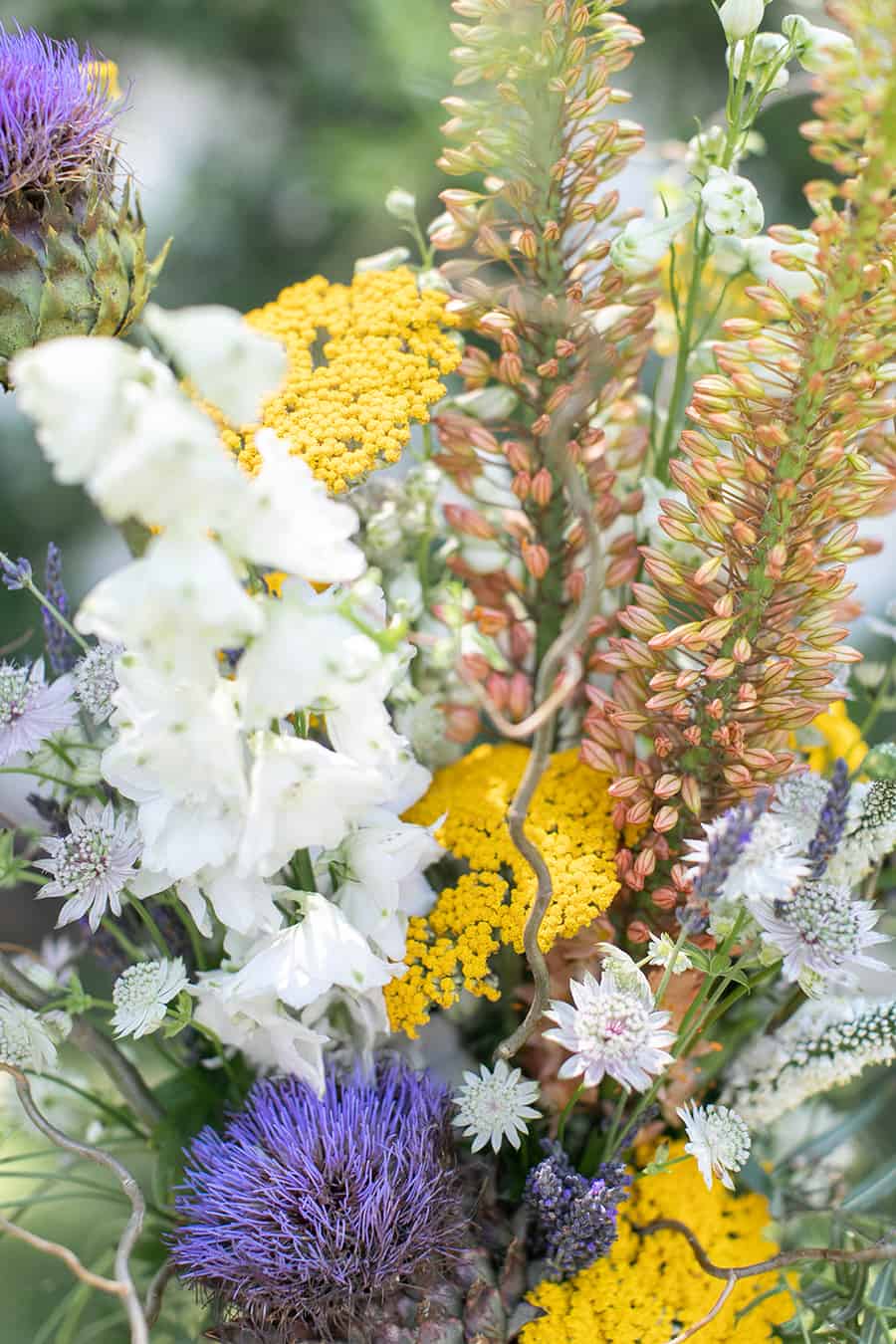 To decorate the bar, place some fresh flowers in a tall vase on it. Then set all of the glass jars of lemonade, sparkling sodas, tonic water and, of course, the beautiful bottles of Lillet on the bar.
Have a row of wine glasses to fill as well. Add fruit, herbs and berries in small bowls and place an ice bucket on the bar to fill each wine glass with ice.
Make and place out a sign with some inspirational recipes or ideas on how to make a spritzer!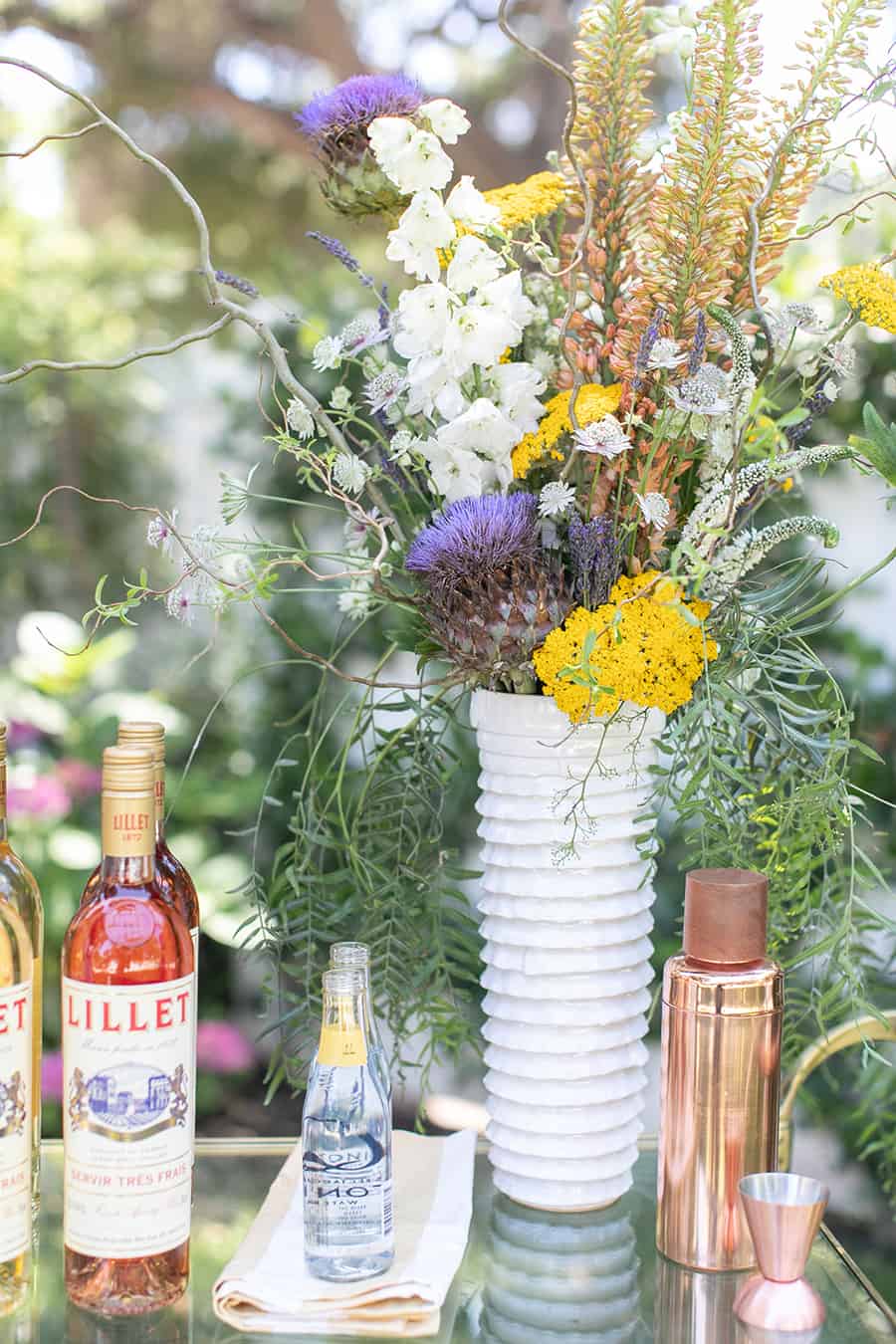 Creating a Spritzer Bar for a Brunch
A spritzer bar is a fun entertaining idea that's perfect for brunch and any special occasion like an afternoon bridal shower, birthday, baby shower or even as a signature wedding cocktail!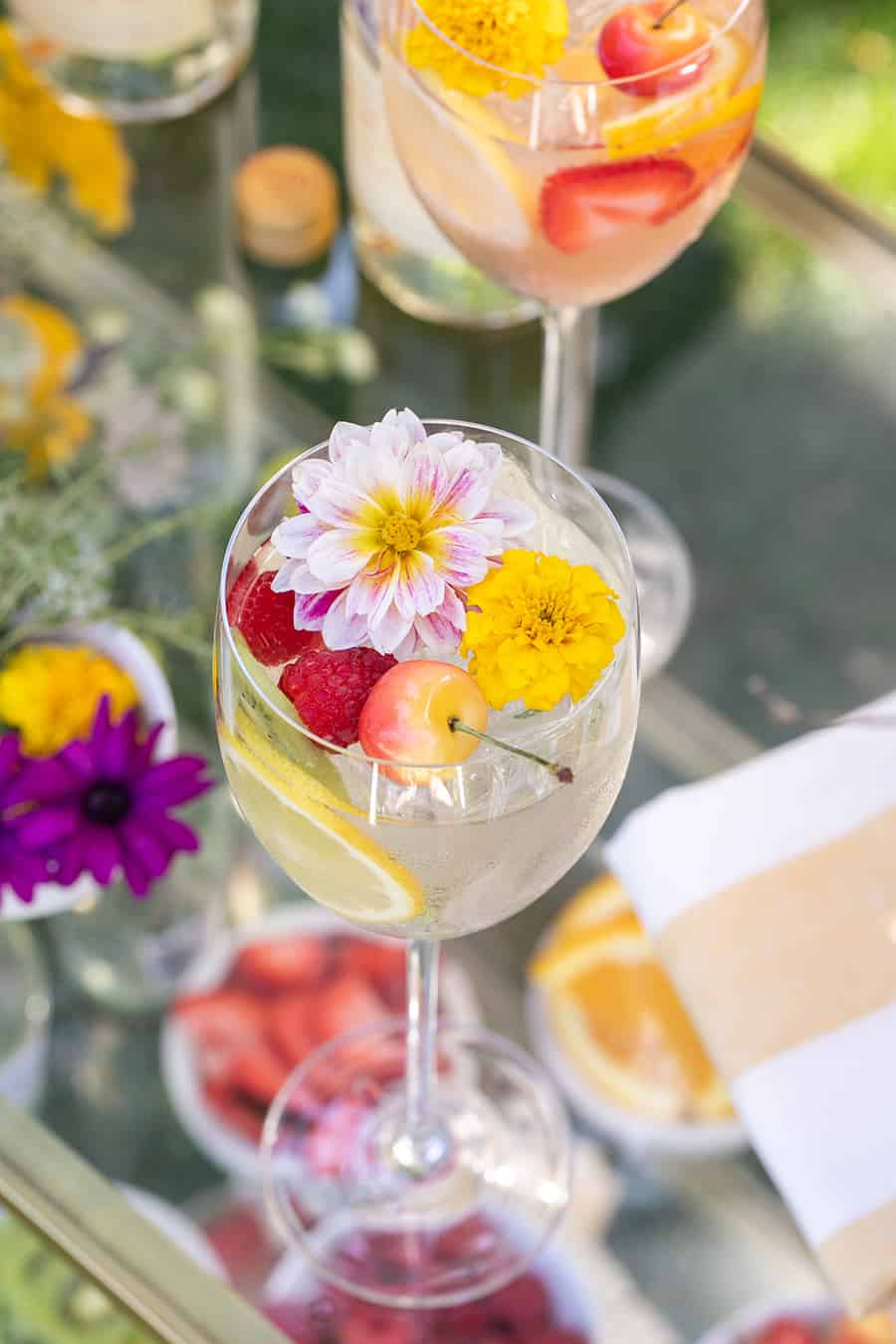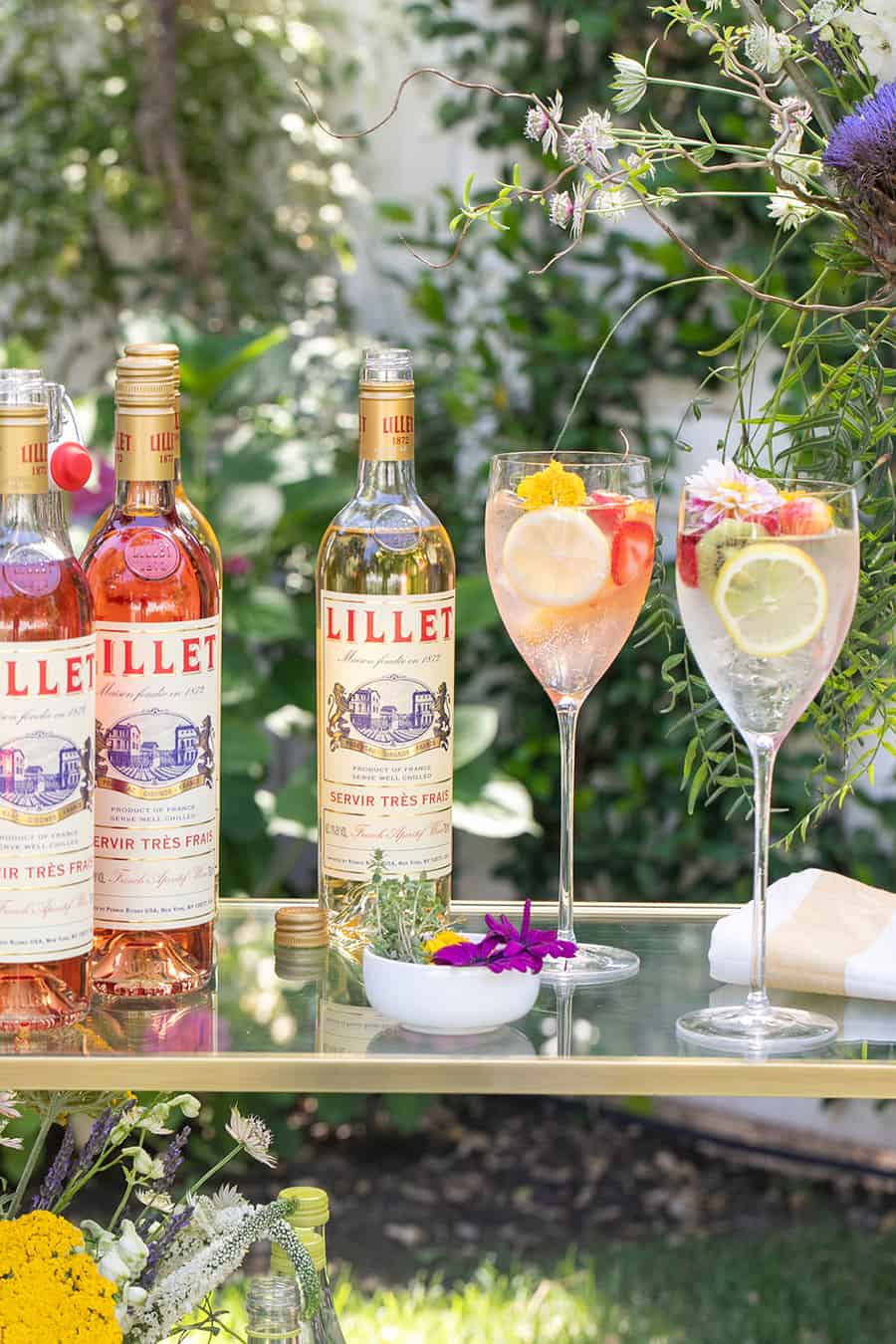 To set up a spritzer bar, we recommend using a bar cart, which is really the best station for a spritzer bar.
You can move it to the desired location, even outside and then just place all of the ingredients on it. It also looks elegant and classic.
How to make a Spritzer
The best part about making your own spritzer is that you can experiment with different flavor variations! Try 3 ounces Lillet Rosé with 3 ounces sparkling lemonade!
Or 3 ounces Lillet Blanc with 3 ounces sparkling elderflower soda and a splash of tonic water. If it's not strong enough, add more Lillet! Add in fruit and flowers for a stunningly colorful cocktail.
Making a spritzer is all about finding the right balance for you, which is why it's such a great entertaining idea and activity for guests!
How to Enjoy Lillet
Besides using Lillet to make the most refreshing spritzer, you can also enjoy it alone over ice! If you want to add a dash of tonic water or club soda it makes a wonderful, light cocktail that's truly fantastic!
Lillet has some wonderful recipes on their site that are absolutely delicious too.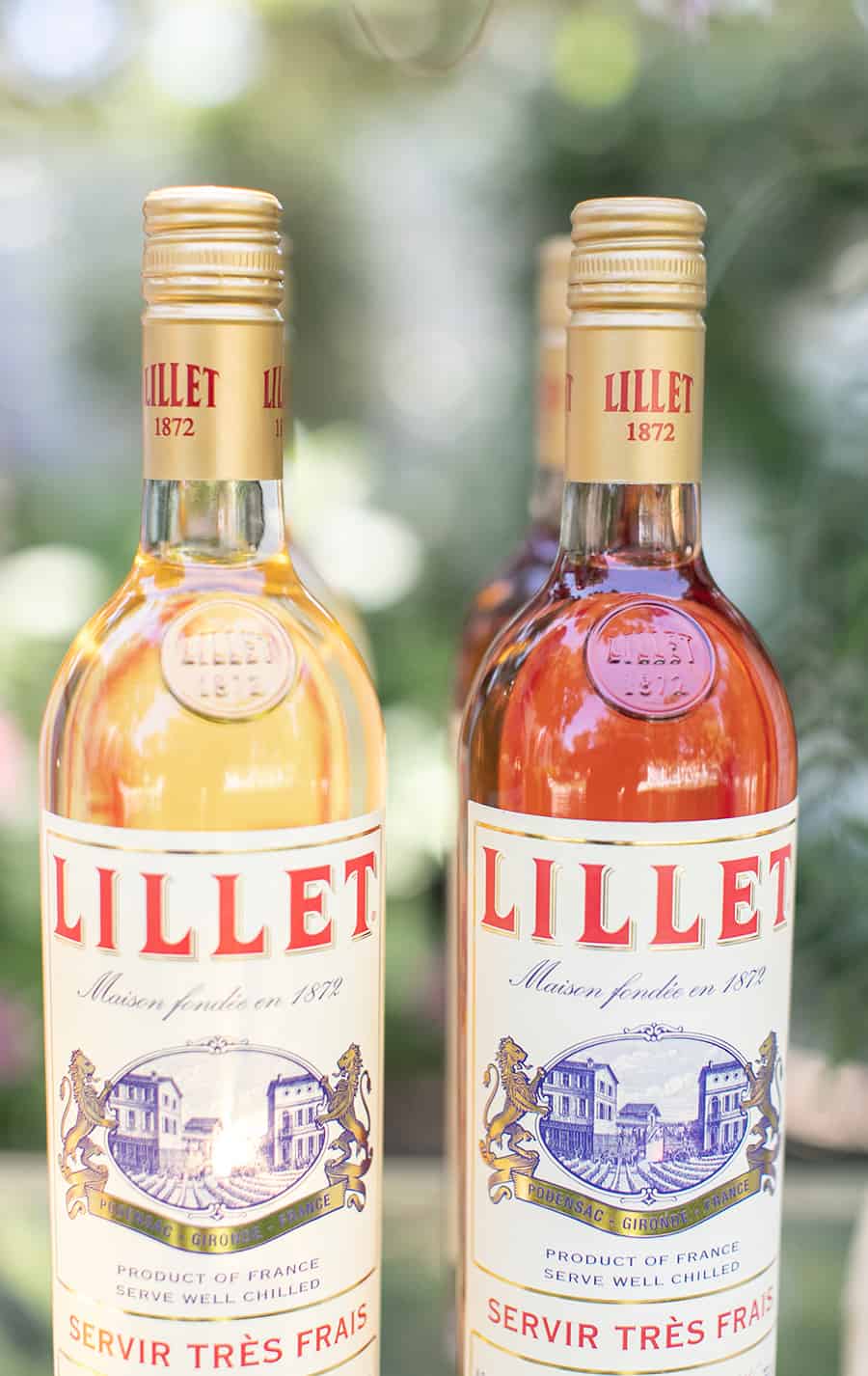 Spritzer for Every Season
To make a spritzer seasonal, use seasonal fruit and seasonal flavors. For example, winter could be Lillet Rouge with sparkling cranberry juice, cinnamon, thyme and tonic water.
Decorate the bar according to the season with fresh flowers and seasonal colors!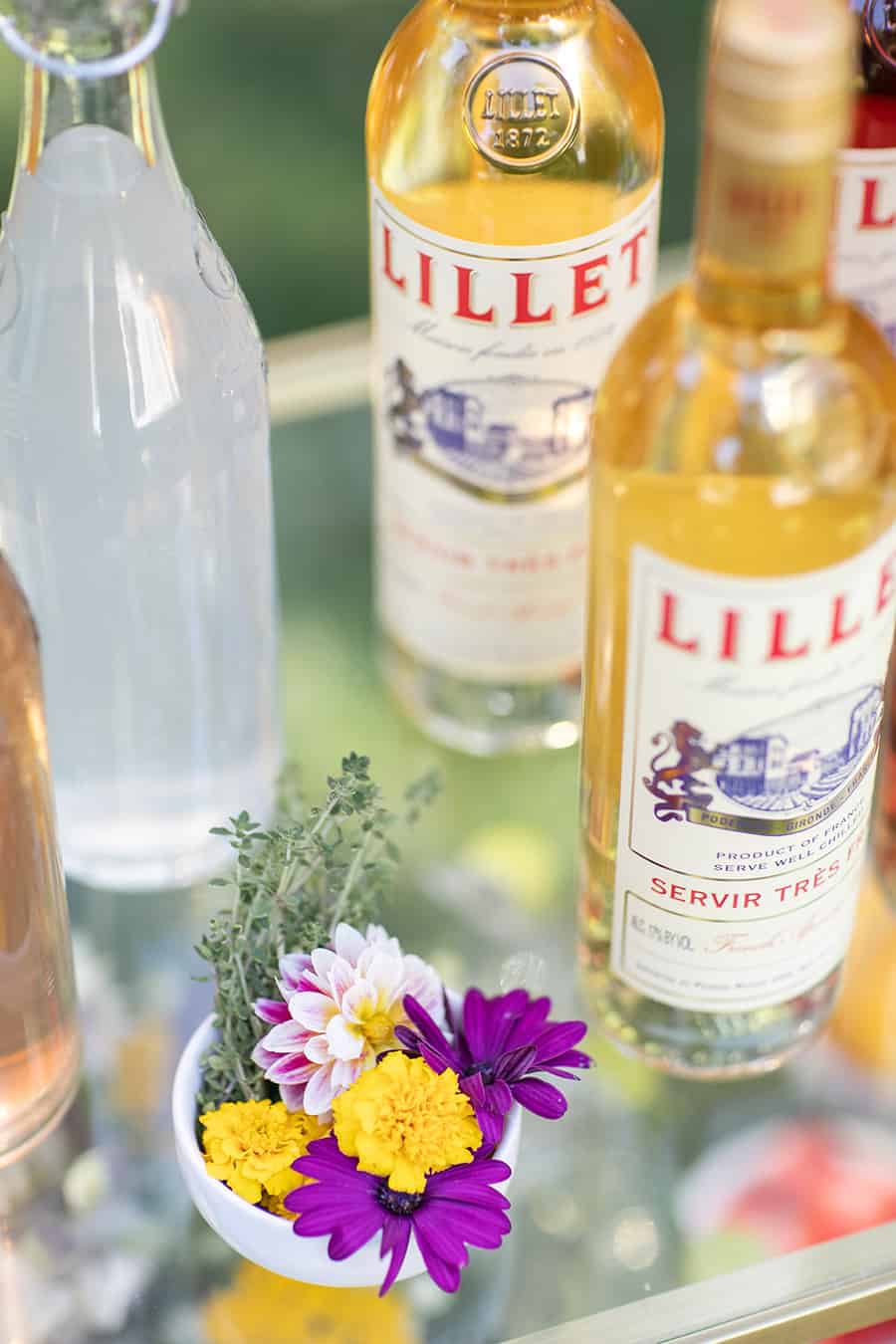 More Party Ideas You'll Love
Easy Apple and Ginger Wine Spritzer for Fall
Chambering Lemonade Stand for Adults
Create a Charming Ice Cream Sundae Bar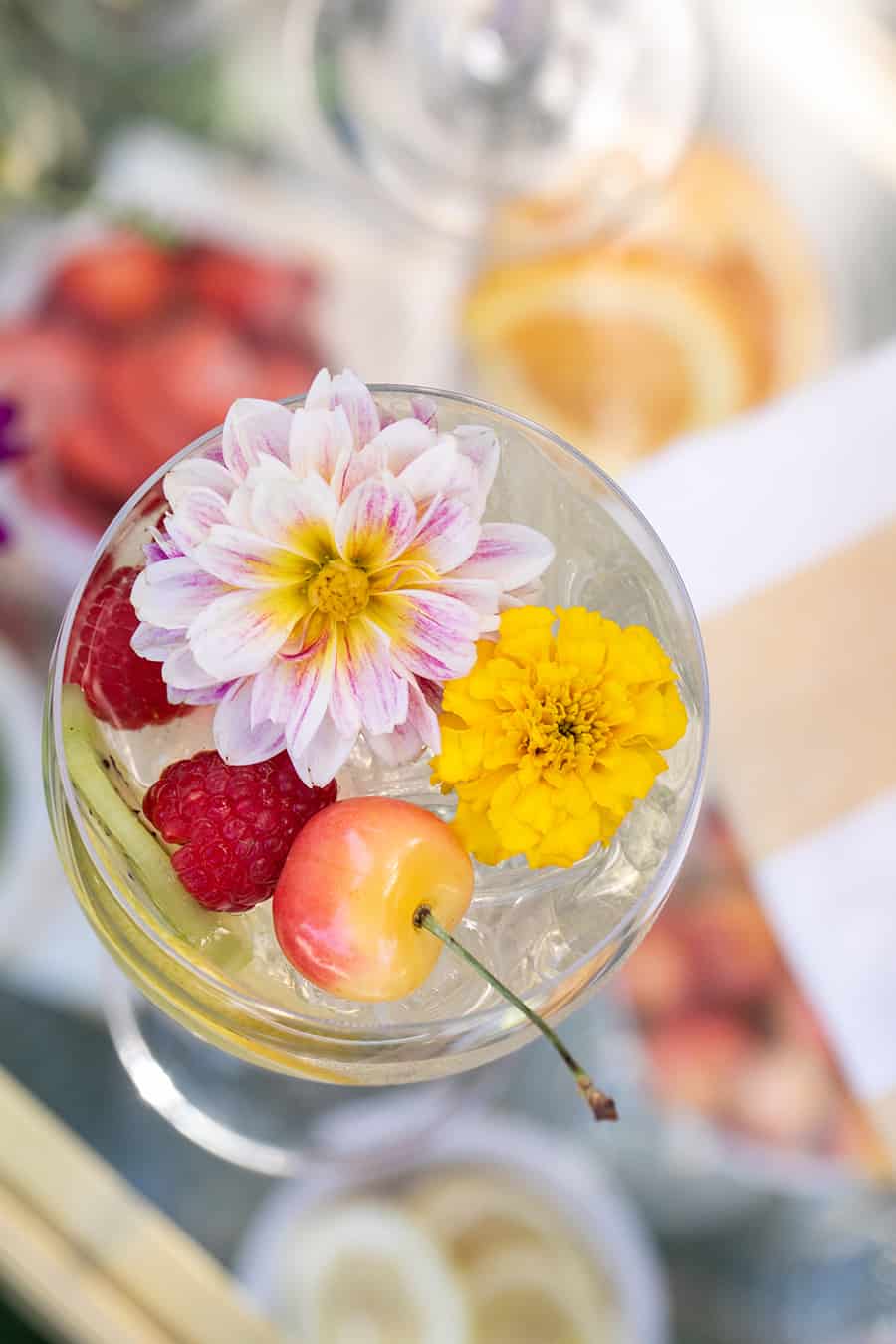 We hope you got some charming ideas for creating your own gorgeous spritzer bar!! Let us know if you make one by leaving a comment and review below!
You can also FOLLOW US on FACEBOOK, INSTAGRAM, and PINTEREST to see more delicious recipes, cocktails, desserts, and parties!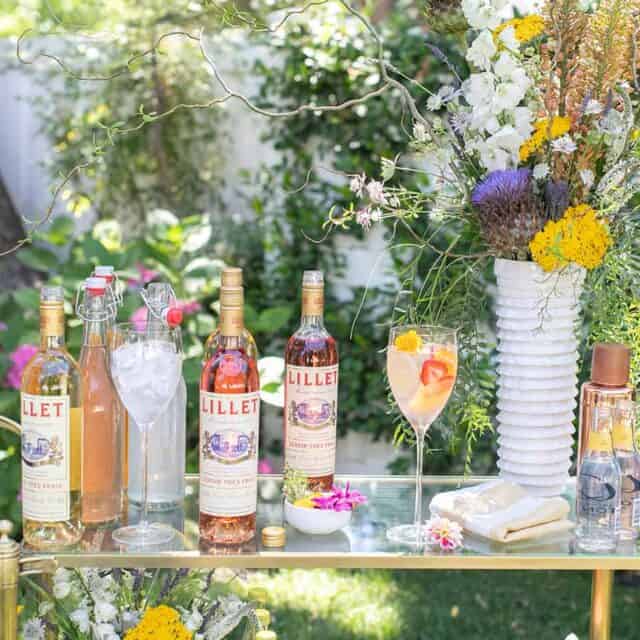 Lillet Spritzers
Try 3 ounces Lillet Rosé with 3 ounces sparkling lemonade! 3 ounces Lillet Blanc with 3 ounces sparkling elderflower soda and a splash of tonic water.
Print
Pin
Rate
Ingredients
Lillet Rosé Spritzer
3

ounces

Lillet Rosé

3

ounces

sparkling lemonade

splash

club soda
Lillet Blanco Spritzer
3

ounces

Lillet Blanco

3

ounces

elderflower liqueur

splash

club soda
Instructions
Pour the ingredients into a large wine glass filled with ice.

Garnish with fruit and enjoy!
Nutrition
Calories:
487
kcal
|
Carbohydrates:
52
g
|
Sodium:
5
mg
|
Sugar:
50
g