Everything you need to know about soda water, carbonated water, sparkling water, seltzer, and club soda. How to make your own, and recipes that use soda water!
Also known as carbonated water or sparkling water, soda water is a unique beverage used in many mixes and recipes. Joseph Priestley invented it in England in 1767 by accident. It happened when he tried to infuse carbon dioxide with H20 during an experiment. Today, it has multiple uses, like desserts, drinks, cocktails and more!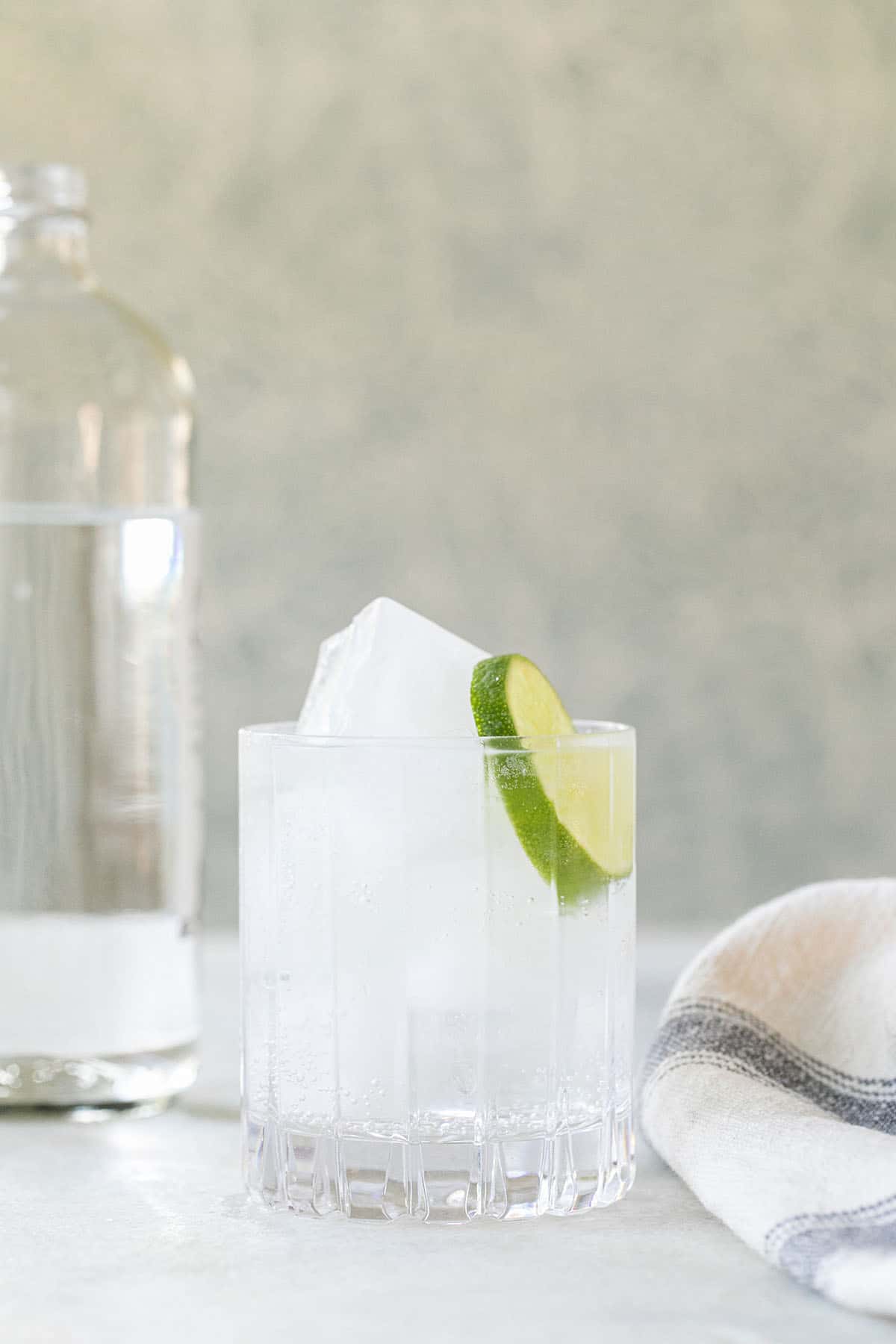 What Is Soda Water?
A bottle of soda water has no calories. It's basically regular water with carbonation and a mixture of minerals.
In terms of nutrition, soda water is quite healthy. It has:
No cholesterol
No carbs
About seven milligrams of potassium
No proteins
About 75 milligrams of sodium
Here are six beverages you can create with sparkling water:
Ranch Water – This is a cocktail made with tequila and sparkling mineral water called Topo Chico.
Italian Sodas – This recipe uses sparkling water to give these cream sodas some bubbles.
Strawberry Tequila Sodas – Fresh strawberries and club soda for a refreshing summer cocktail.
Vodka Soda – Made with just two ingredients vodka and sparkling water.
Aperol Spritz – A classic drink made with Aperol and club soda.
Bikini Cocktail – A summer favorite, this drink has jam, gin, and club soda.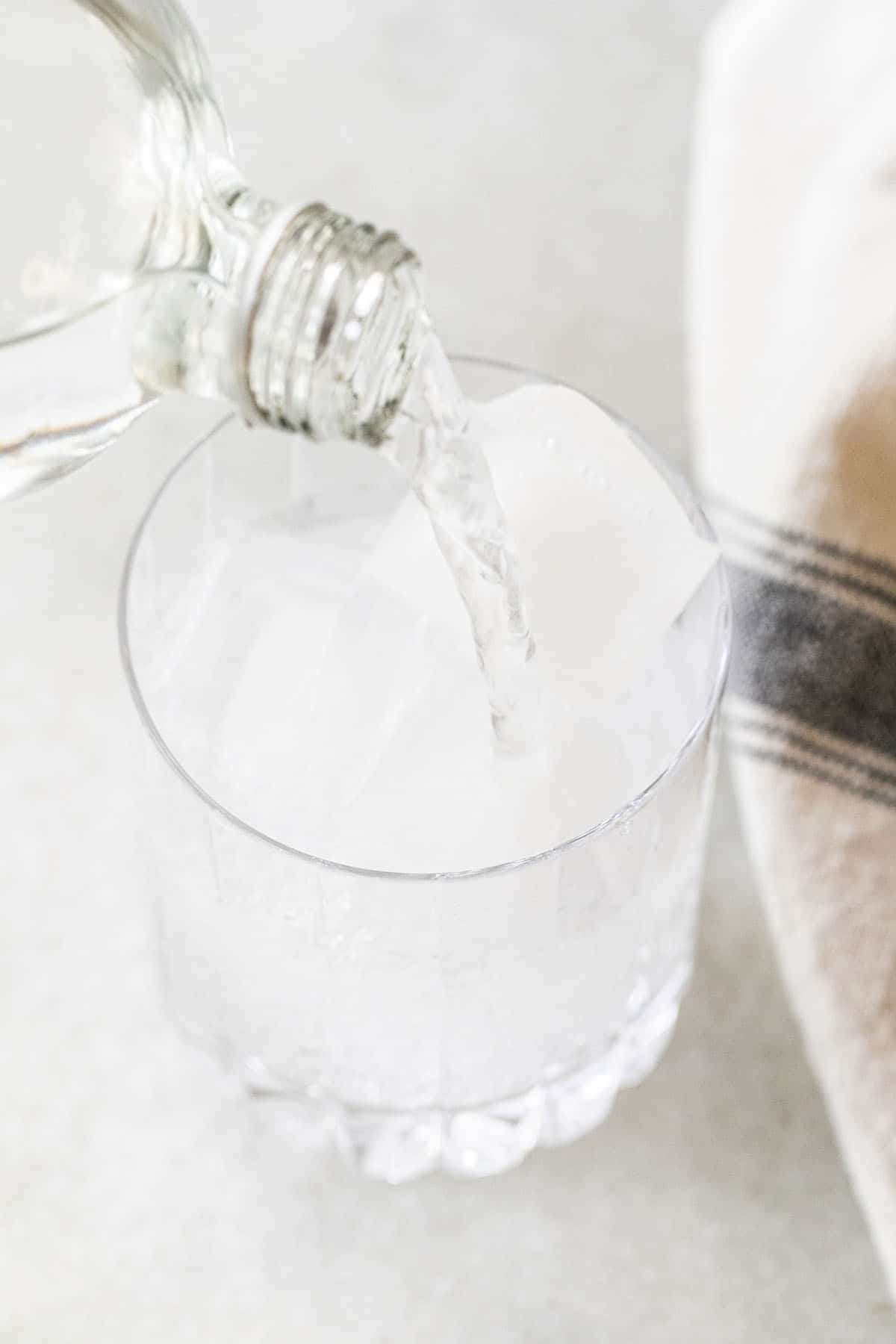 Is Club Soda the Same Soda Water?
Soda water contains sodium chloride and sodium bicarbonate, and tonic water doesn't have these particular compounds. Tonic water is carbonated too, but it's made with a compound called quinine. It makes the tonic water taste bitter. Most tonic water manufacturers will often add sugar to their products to counteract the bitterness.

In the past, tonic water was mainly used as a medication for soldiers. They consumed it to treat different stages of malaria.
Club Soda vs Tonic
Besides the flavors, club soda and tonic water also have other unique properties. For example, each beverage has different additives as well as a different nutritional value.
Making Soda Water
If you want to have sparkling water on hand at all times, invest in a soda stream machine that allows you to make your own. The best part about these machines is that you can control how much CO2 goes into the water making it more or less bubbly. Here are some of our favorite soda machines:
Philips Stainless Sparkling Water Maker Soda Maker Machine
The Additives in Club Soda and Tonic
Sugar and quinine are the only additives in tonic water. The quinine comes from cinchona trees. We also use tonic water in many of our cocktail recipes like these gin and tonics.
Many brands use artificial additives. These additives have good properties like natural minerals.
Breaking Down the Flavor Profiles
Tonic water has strong, bitter notes and mild, sweet undertones. Club soda doesn't pack a big punch. It has a mild flavor that's fairly salty.
Nutritional Value
Because tonic water contains high-fructose corn syrup, sugars, and other sweeteners, it's basically a soft drink. Carbonated water has no sugars or calories like regular water, so it's a much healthier option for consumers. If you prefer tonic water, diet tonic waters are available. They're made with aspartame, which has no calories.
Club Soda vs Sparkling Water
Sparkling water has good carbonation, plenty of salts, and sulfur. However, unlike club soda, sparkling water's carbonation is natural.
Both beverages are fizzy, but sparkling water produces fewer bubbles. If you want to feel the fizz under your nose, you'll need club soda. As for the taste of sparkling water, this will vary based on the water source.
A bottle of natural sparkling water is very good for you. It has no calories, sweeteners, or sodium like most other types of beverages.
Beverages and Cocktails that Use Carbonated Water
Gin Soda – This recipe uses Empress gin. You can taste the natural botanicals of the gin and it's very refreshing.
French Spritz – Simple, refreshing spritz recipe made with elderflower, champagne, and sparkling water.
Classic Tom Collins – This is a highball cocktail with lemon juice, gin, and sparkling water.
Traditional White Sangria – This recipe is filled with fresh fruit, white wine apple vodka, and more!
Whiskey Highball – Another great cocktail recipe using just two simple ingredients.
Now that you know everything you need about club soda, it's time to make some drinks! Let us know what you think about our gin soda recipe below by leaving a comment and review!
You can also FOLLOW US on FACEBOOK, INSTAGRAM, and PINTEREST to see more delicious recipes, cocktails, desserts, and parties!
This post may contain affiliate links. Please read our disclosure and privacy policy.
Guide to Sparkling Water – Gin Soda
A refreshing and light cocktail made with soda water (sparkling water or club soda) Empress gin and lime juice!
Print
Pin
Rate
Servings: 1 cocktail
Calories: 69kcal
Ingredients
1 ounce Empress Gin
4 ounces Soda Water
1/2 ounce Lime Juice
Instructions
In a small glass add ice cubes.

Pour the soda water over the ice cubes.

Add in the lime juice.

Pour the Empress gin over the top.
Nutrition
Calories: 69kcal | Carbohydrates: 1g | Protein: 1g | Fat: 1g | Sodium: 24mg | Potassium: 19mg | Fiber: 1g | Sugar: 1g | Vitamin A: 7IU | Vitamin C: 4mg | Calcium: 8mg | Iron: 1mg