When a birthday sneaks up on you and you don't have time to plan, we got you covered! Sharing our last-minute ideas, supplies, and even a printable to keep you organized and prepared if you need to throw a last-minute birthday party!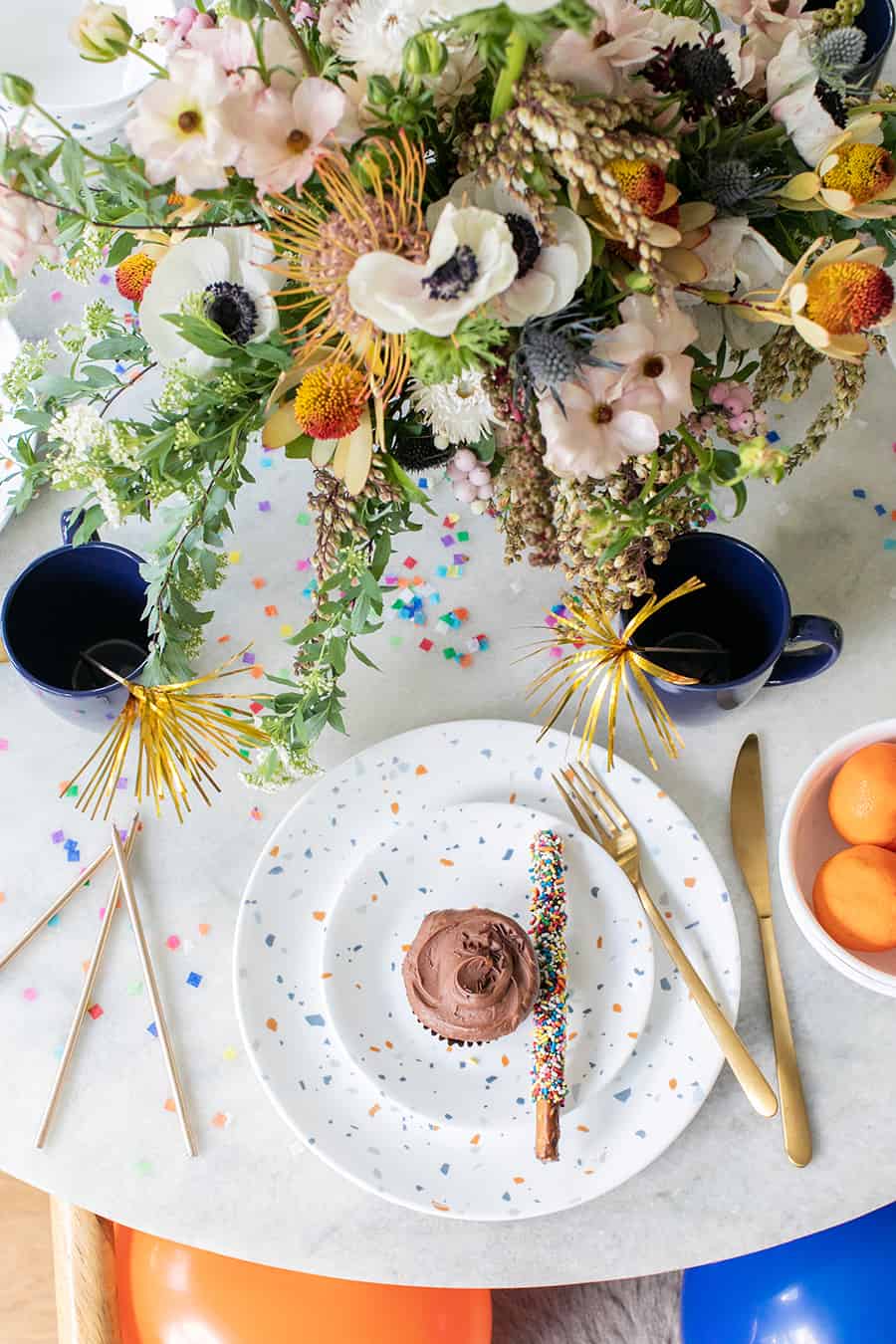 So you're scrambling to host a last-minute birthday party and you need help! Well, you've come to the right place! We're here to help you plan the best last-minute birthday party ever!
How do you organize a last minute birthday party?
Organizing a last minute bday party is not as hard as you'd think!
Gather your friends and family and see who is available. No pressure, since it's last minute.
Use our party checklist to keep organized and write down what you'll need. You can download it below!
Start shopping! You can really buy everything you'll need at one grocery store!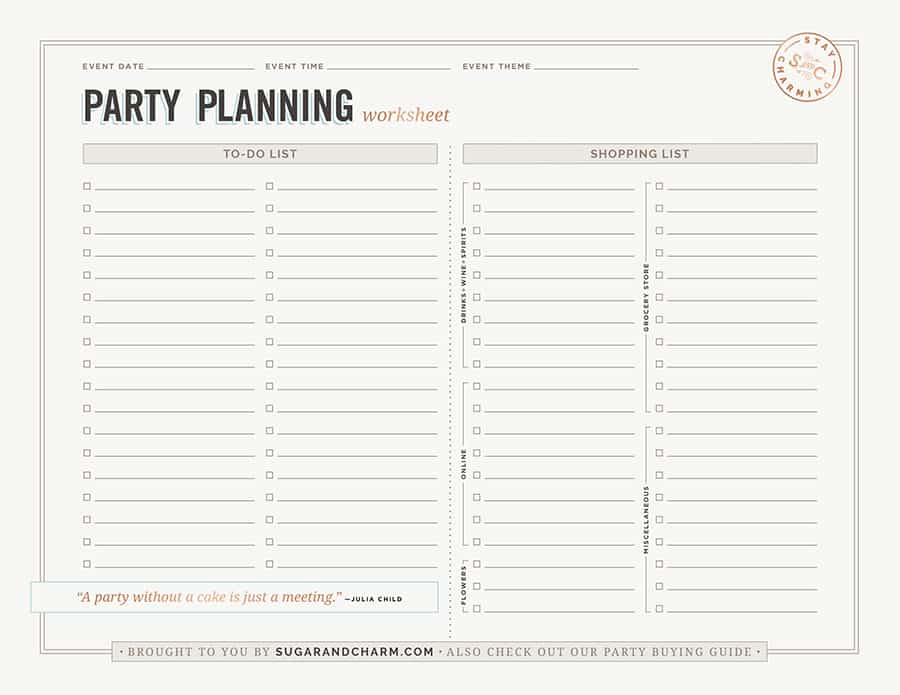 How can I have a cheap birthday party, but still make it look good?
You don't have to spend a lot of money to make a party look good. Try to avoid plastic utensils, cups, plates and tablecloths. Paper or bamboo is much prettier. Find items around your home to use as well. Here are some more tips!
Pick a simple theme – It could be a season, like a summer birthday or a garden birthday, and choose a color scheme.
Create inexpensive flower arrangements – Using simple store-bought flowers, create some flower arrangements. They even sell cheap mason jars too at the store too, which are perfect for vases!
Utilize your local grocery store – From balloons to flowers, to food, grocery stores sell most of the supplies you'll need for a party.
Balloons are for any age! Blow up balloons to cover the floor, or use helium-filled balloons, for an extra cost, to cover the ceiling. Choose balloons that are in your party colors.
Confetti – When sprinkled on a table with flowers, confetti is instant party decor!
Serve a cocktail punch – When guests arrive, it's important to have a cocktail ready. It's easiest to make a giant batch of punch and that way, guests can also serve themselves.
Order food or create a super simple menu – Pasta is always affordable to make and paired with a simple cheese board or salad, can be very satisfying.
Dessert – Order or bake a simple cake. You can also do an ice cream sundae tower like this. Requires no baking! For more ideas, check out more easy party desserts.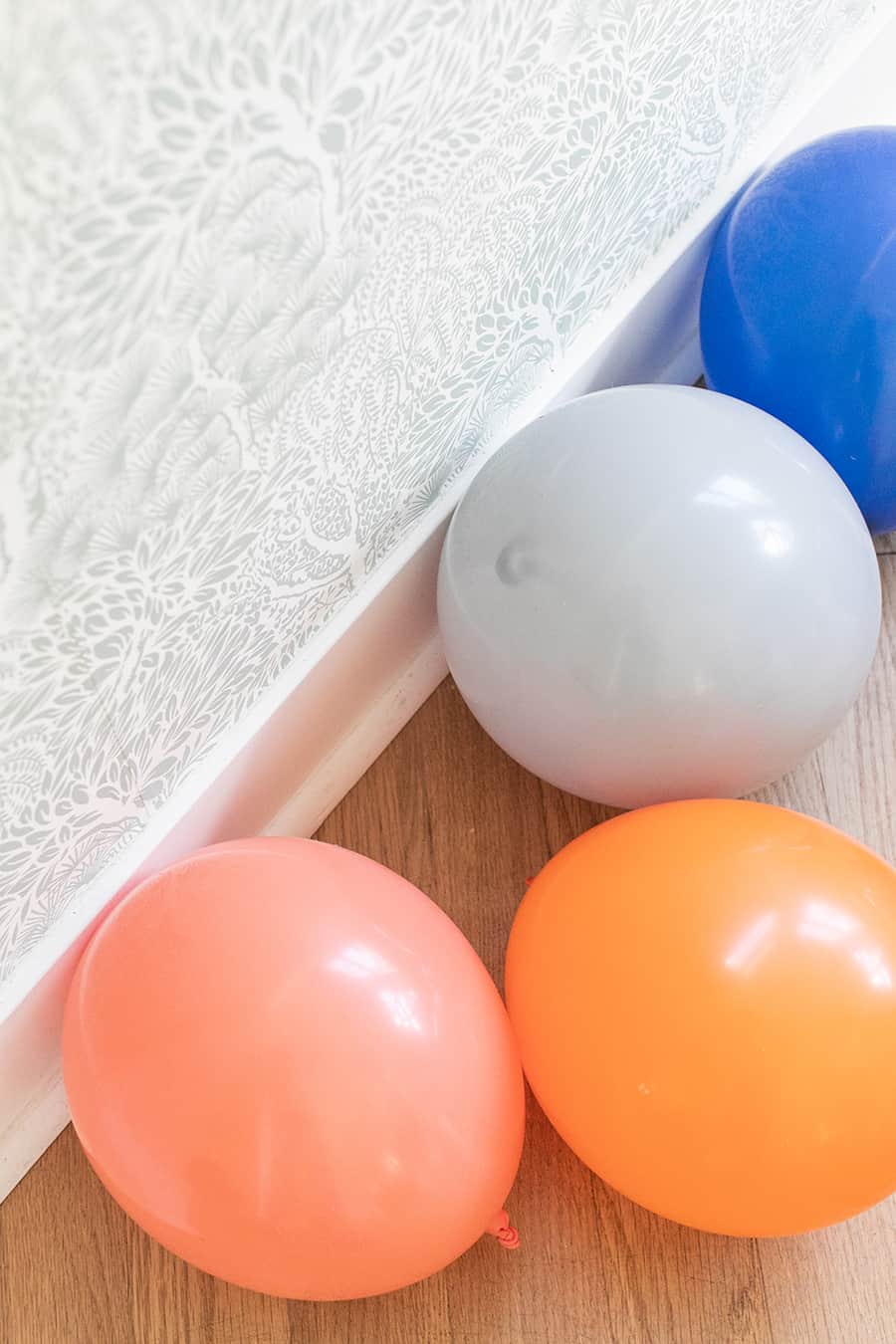 Invitations
Instantly send a friend a party invite via Paperless Post, Evite, or Minted! When hosting a last minute birthday party, it's super easy to send a quick invite or even a cute text with the celebration date, time, location. When the party is last minute, it's okay to be a little more informal.
Party Box Decorations
This takes a little more prep work, but I have a list of items I keep for last minute celebrations. Make a "party box" one day and store it away to use for these types of celebrations.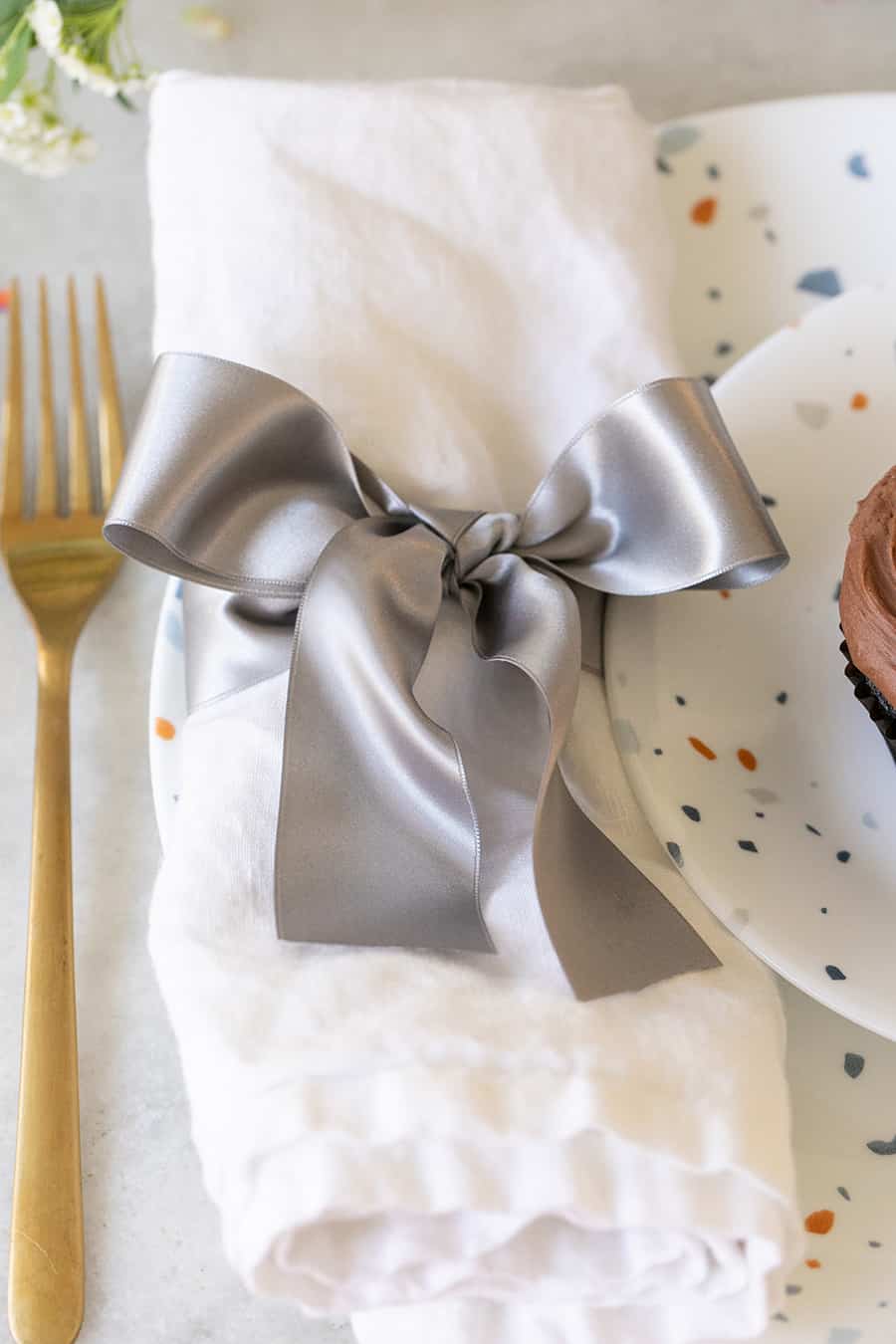 Add inexpensive touches, like ribbon tied around the napkins. It's the small details that make an affordable party look chic!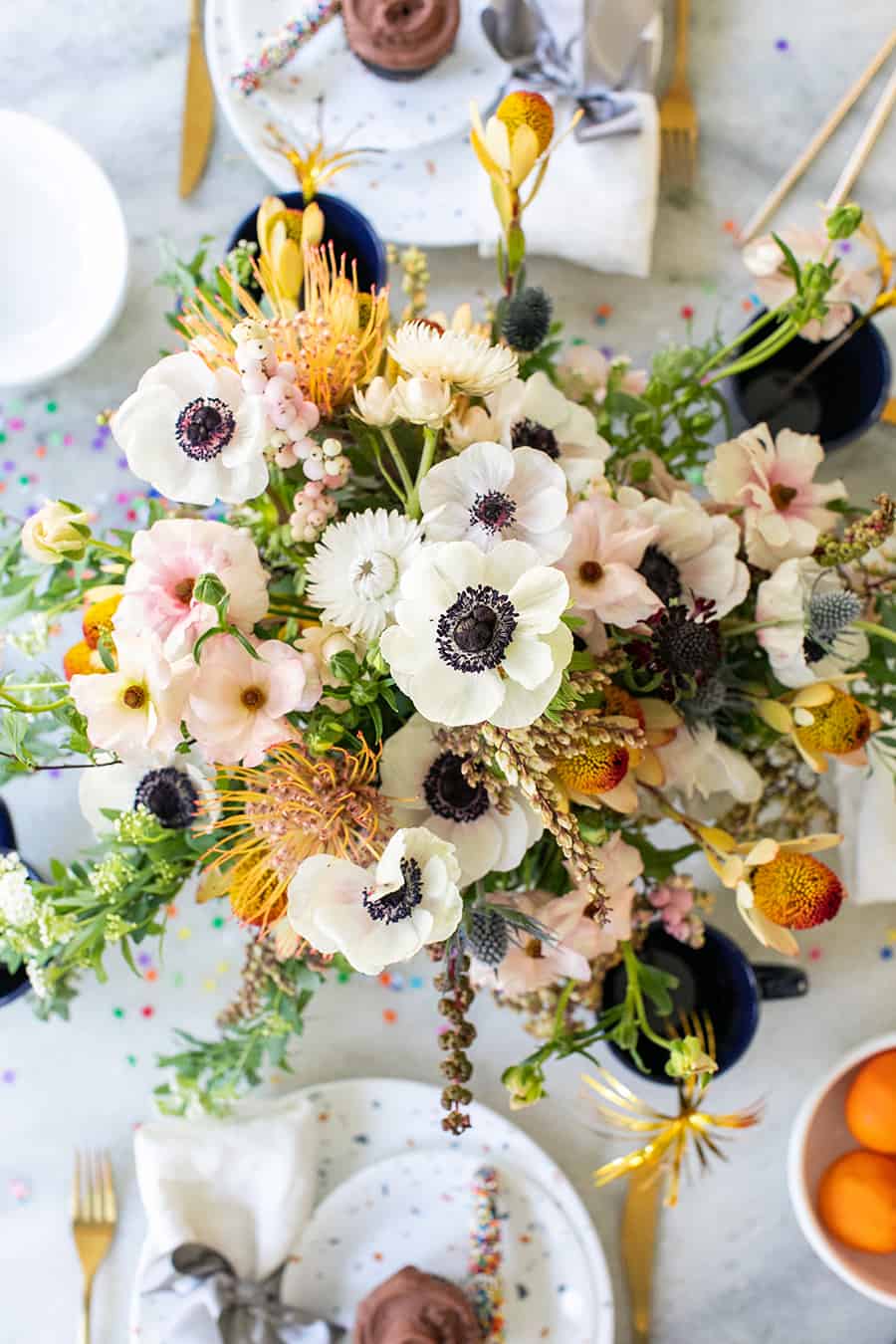 Flowers
Flowers are my best friend when it comes to decorating any event! You can create simple flower arrangements with grocery store flowers.
If you're lucky enough and have wild flowers, a garden or greens growing outside, get creative and use those! Add them to inexpensive mason jars or vases you have laying around.
And if you have a budget for flowers, call your local florist. Nothing is easier than hiring someone to do the work for you!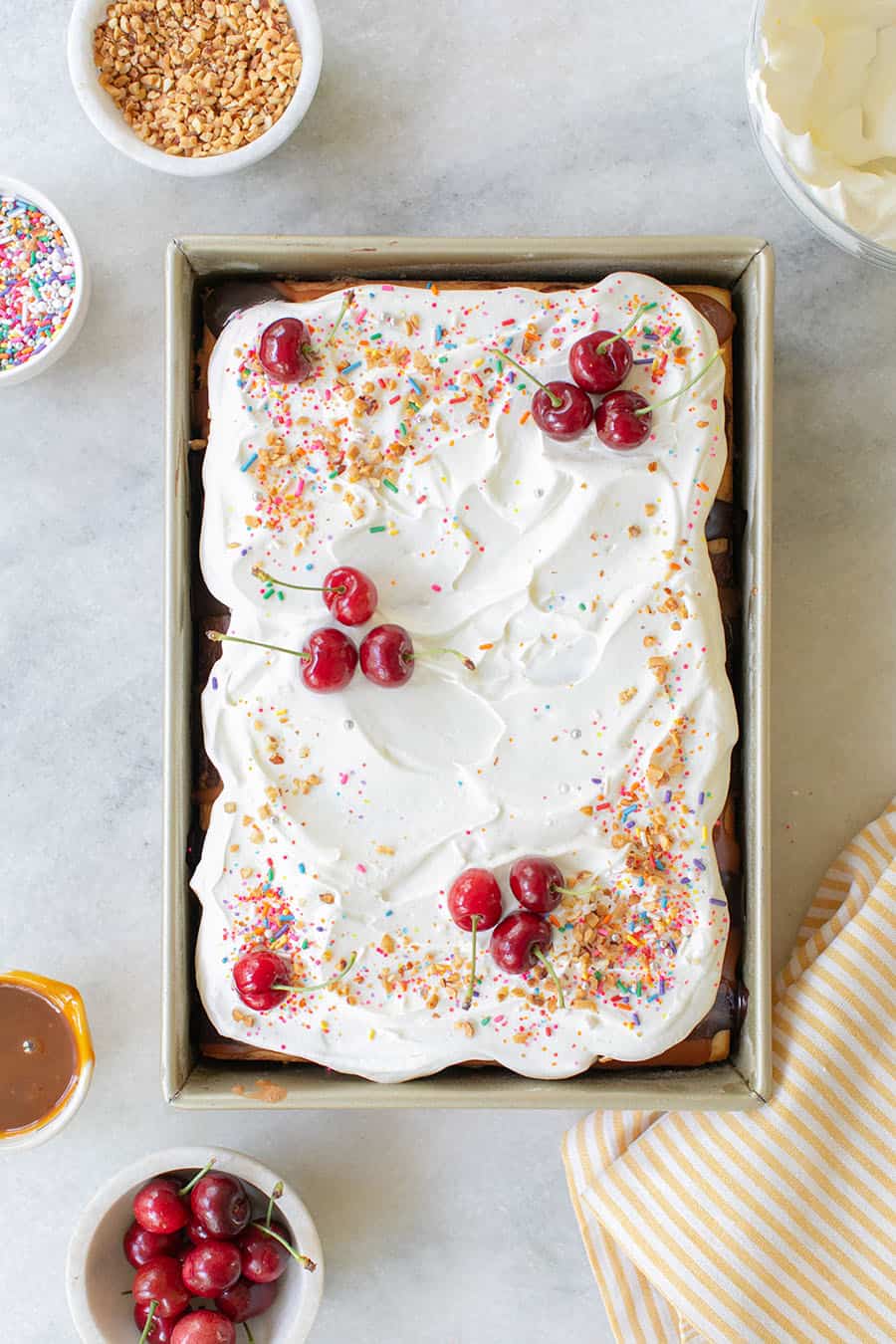 Sheet Cakes
Sheet cakes are the easiest to make because there is no fuss trying to stack tiers and frost sides. Just bake in a rectangular pan, frost and add some sprinkles and candles to the top!
Here are some great sheet cakes for a birthday party:
The Best Chocolate Sheet Cake Ever
And if you don't want to bake anything, since it's last minute, you can make a quick dessert charcuterie board!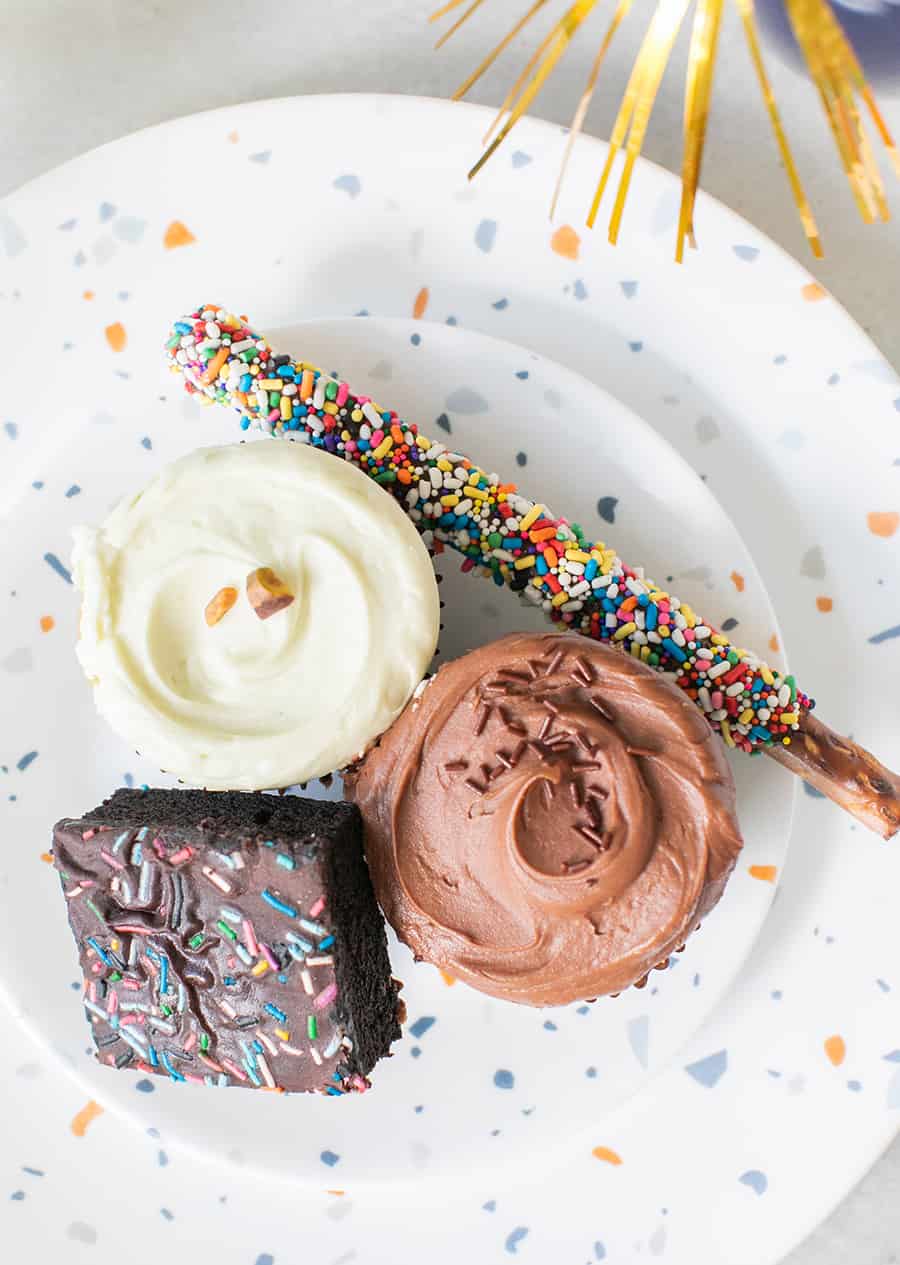 Food
Keep it really simple and order food, like pizzas and salad!
Or toss together some delicious cheese and charcuterie boards and make a quick pasta and salad, and then order a cake.
It's nice to have one homemade item at the party, but it doesn't have to be the entire menu. Store-bought cake and cupcakes are just as good!
Whatever you decide to do, just keep it easy!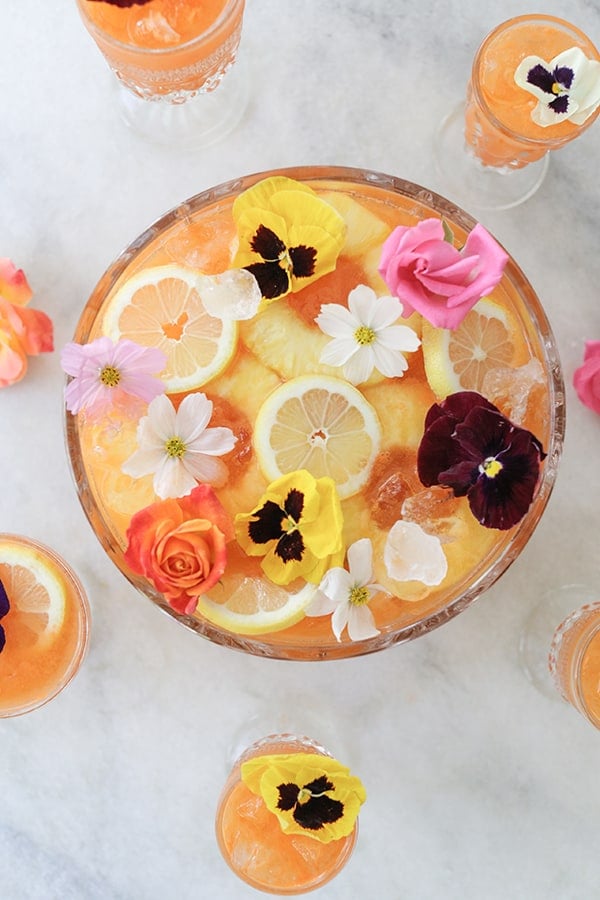 Make a Party Punch!
Serve your guests a cocktail when they arrive. Make one of these inexpensive party punches:
Pineapple, Gin and Carrot Punch
Hard Apple Cider Kombucha Punch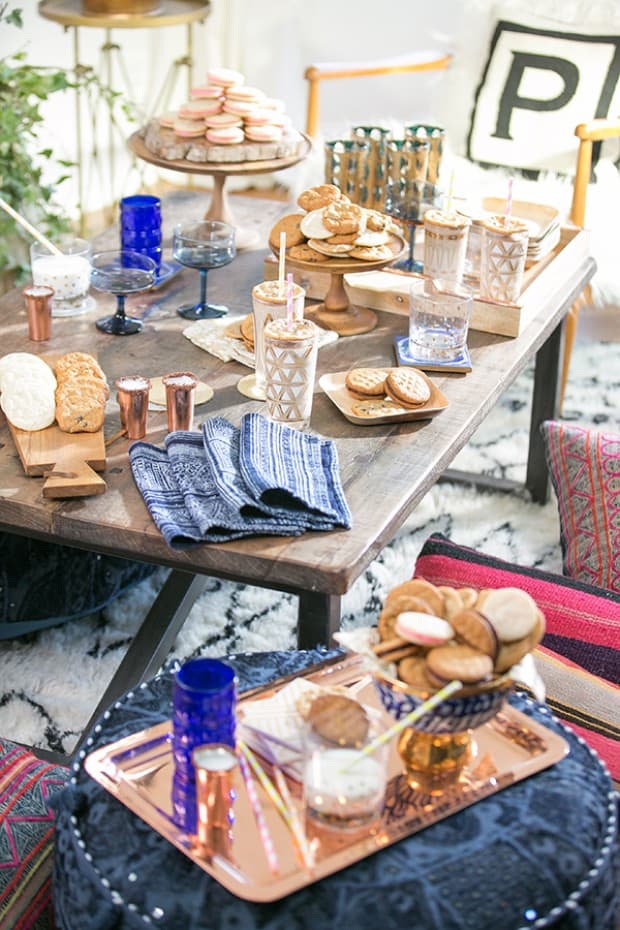 Last Minute Birthday Party Ideas
Wine and Cheese Birthday Party
The most important part of throwing a last-minute birthday party is to HAVE FUN! Keep it charming, easy and simple, and have a good time.
You can also FOLLOW US on FACEBOOK, INSTAGRAM, and PINTEREST to see more delicious recipes, cocktails, desserts, and parties!