We're sharing the best pool party ideas to take your pool party to the next level! Charming ideas for hosting the best pool party ever!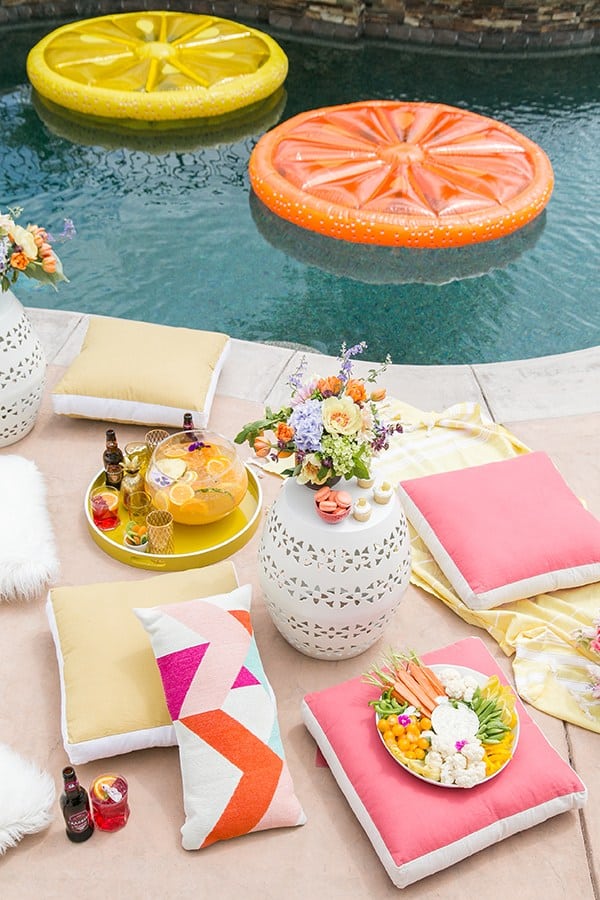 Who's ready for some pool parties?! We're celebrating the summer with a festive summer party and sharing all our pool party ideas for hosting the best summer party ever!
We were inspired by the warm and colorful hues of a summer sunset and the citrus flavors that surround us here in California. Here are some effortless tips for planning the perfect pool party!
Charming Pool Party Ideas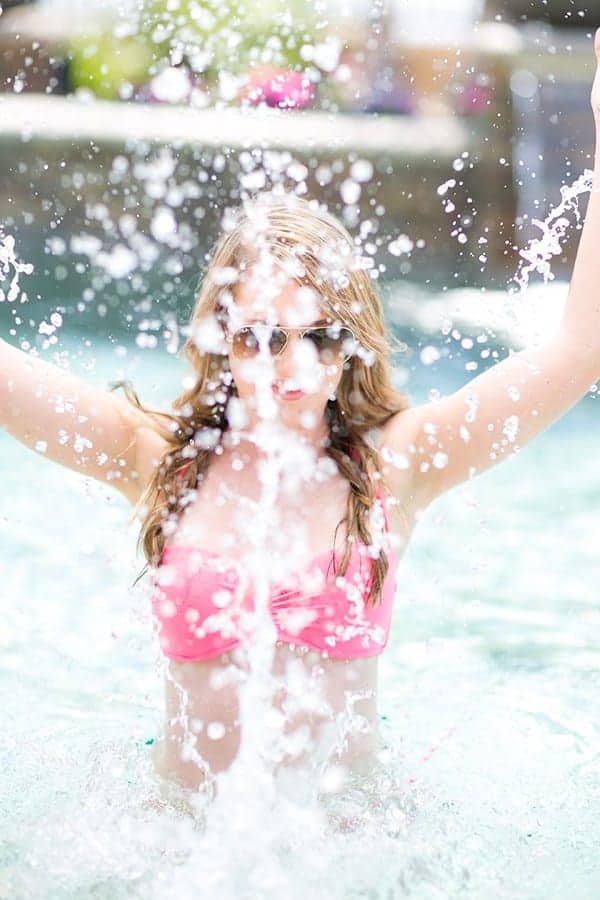 So, how do you throw a fun pool party? We're sharing pool party ideas for hosting a fun pool party! From decor, to the best pool floats to delicious party appetizers, read below to find out how you can throw a fun pool party!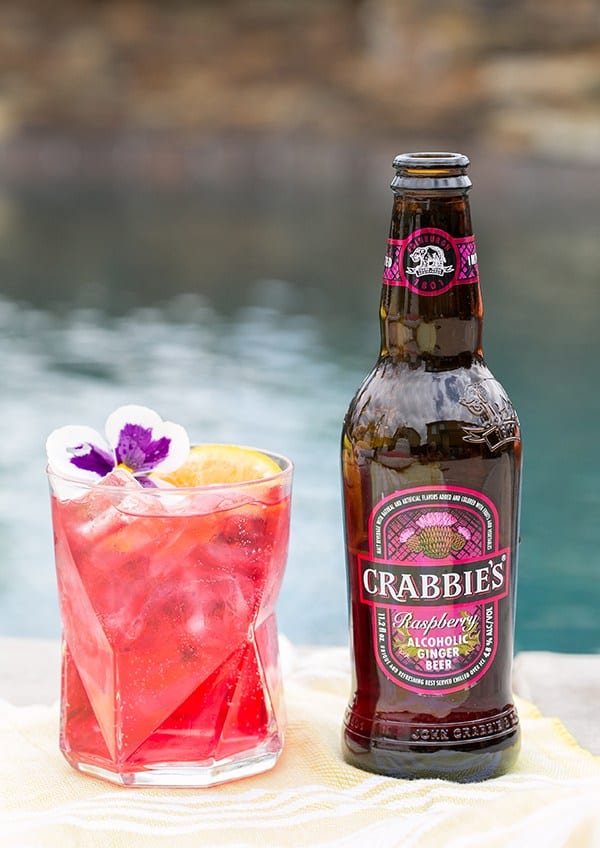 1. Pool Party Invitations
First things first, send out the invite!
We're all about a casual invite via email for parties these days. They're beautifully designed, easy to track, and even easier to send! Here are some options for online invitations:
Paperless Post – They charge a small fee for their service, but it's our go-to party invitation site. The designs are beautiful and often inspire a party theme or design.
Evite – Is a free invitation site that also has great designs.
Minted – Another site that has a great selection of digital party invitations.
Green Envelope – Create elegant invitations online and also donate a portion of profits to Mountains to Sound, a non-profit organization that maintains forests.
2. Outdoor Pool Party Decor
A pool party should have a relaxed and casual vibe. Toss some comfortable cushions on the grass, set out garden stools as side tables, and create charming set-ups around the pool.
Blankets – Outdoor blankets to lay on the grass.
Towels – Roll the towels up and place them in a round basket.
Colorful Pillows – Outdoor pillows are key for creating a relaxed environment.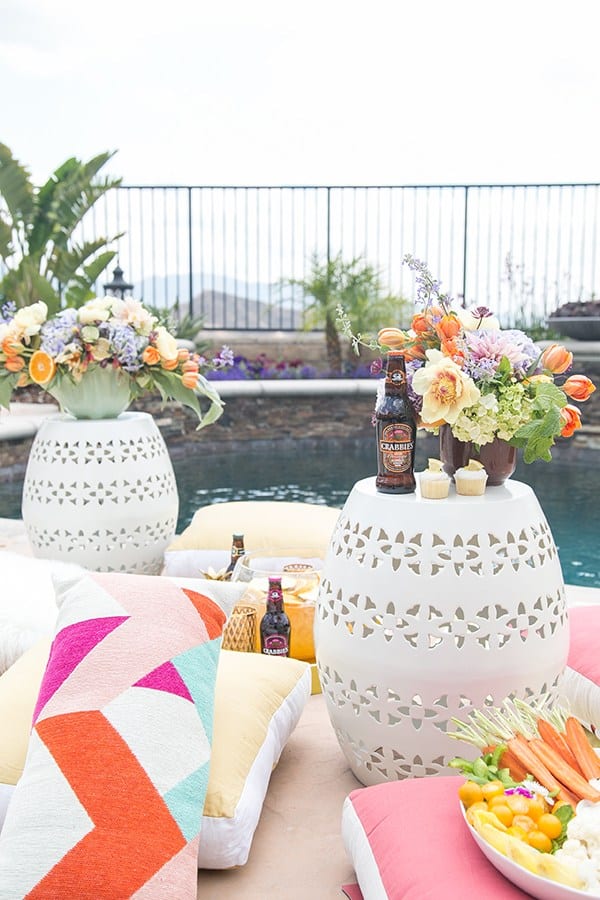 Pool Floats – You can't have a pool party without pool floats!
Light Up Beach Balls – Float a bunch of these in the pool for the coolest detail! As the sun goes down, the entire pool will light up!
Gorgeous Flowers – No matter what party we're hosting, you know there will always be flowers!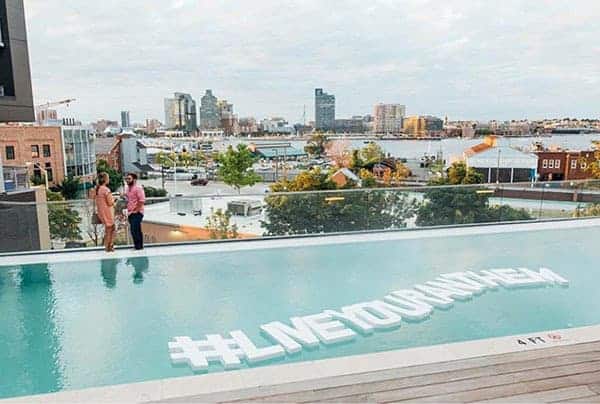 Floating Pool Letters – These are amazing if you're hosting a special occasion pool party!
Garden Stools – Perfect as side tables or Stools
Paper Lanterns – If you have market lights in your backyard, hang paper lanterns from them! It looks amazing! See how we did it at our kick-off to summer tropical party.
3. Pool Party Food
If you're a grill master, it's always fun to start BBQ salmon, burgers or chicken for a pool party.
Serve that with a few large salads, fruit, cheese platter, and of course dessert, and you have yourself a perfect outdoor meal!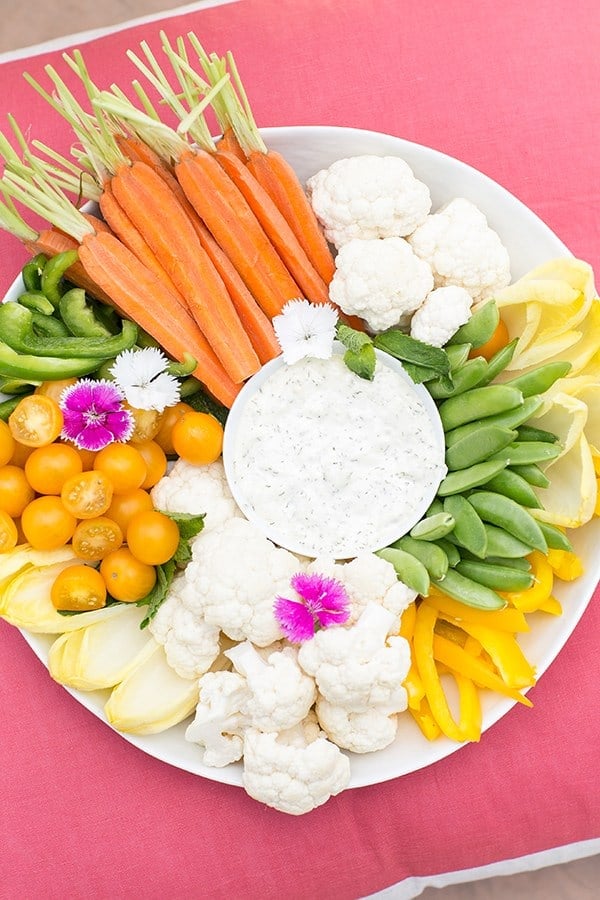 Here are some recipe ideas: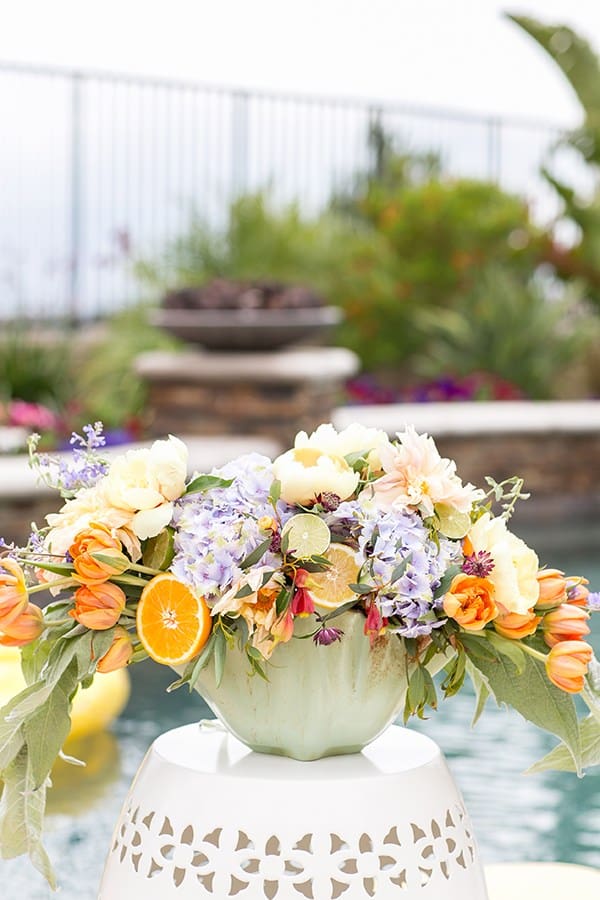 Serve small appetizers, and a colorful veggie plate with some yummy dips in the beginning of the party. Always have snacks available as soon as guests arrive.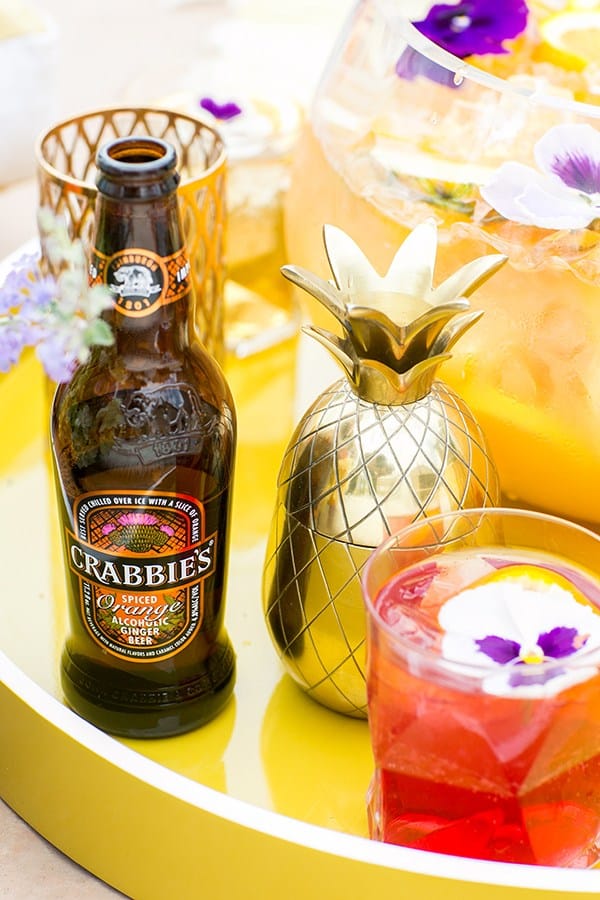 4. Pool Party Playlist
Music is VERY important when hosting any party. To make it easy, just stream one of your favorite stations over Apple Music or Amazon music via Alexa.
If you want to make a party playlist on either YouTube or Spotify, here are ways you can do that:
YOU CAN EASILY CREATE A PLAYLIST ON YOUTUBE BY:
Searching for the first song you want to add to the playlist;
Clicking on the "Save" option under the video;
Selecting "Create new playlist";
Choosing the name of the playlist (like "pool party," for example).
Once that's done, all you need to do is repeat the first and second steps for all the other songs, and select "pool party" every time.
IF YOU DECIDE TO GO FOR SPOTIFY, YOU CAN CREATE A PLAYLIST BY:
Clicking on "New Playlist" and naming it;
Searching the songs you want to add, clicking on the three dots on the right side, selecting "Add to Playlist" and choosing the right one.
Try one of these portable Bluetooth speakers to bring it out to the pool.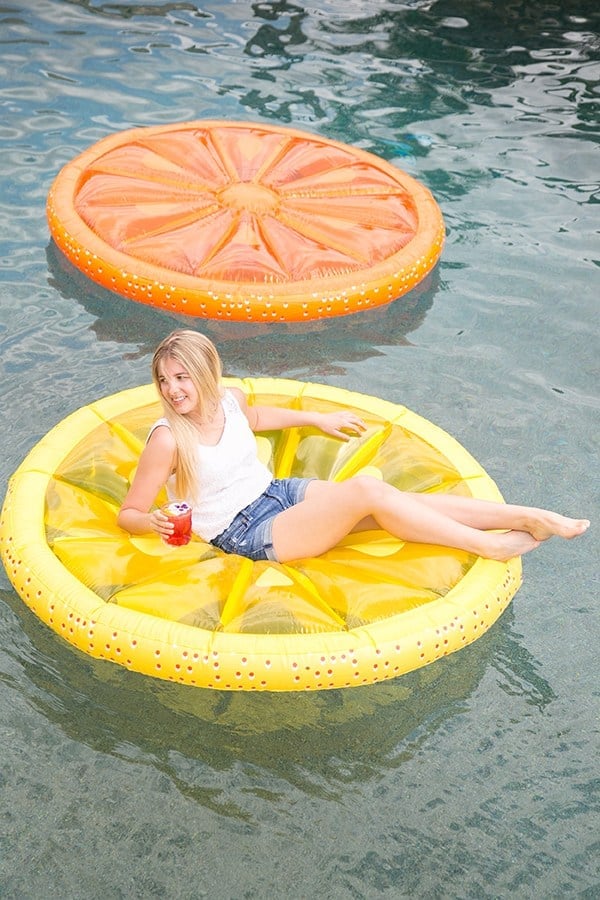 5. The Best Pool Float
Orange and lemon slice pool floats went perfectly with our citrus theme! They're always a hit at parties too. Here are more of the best pool floats!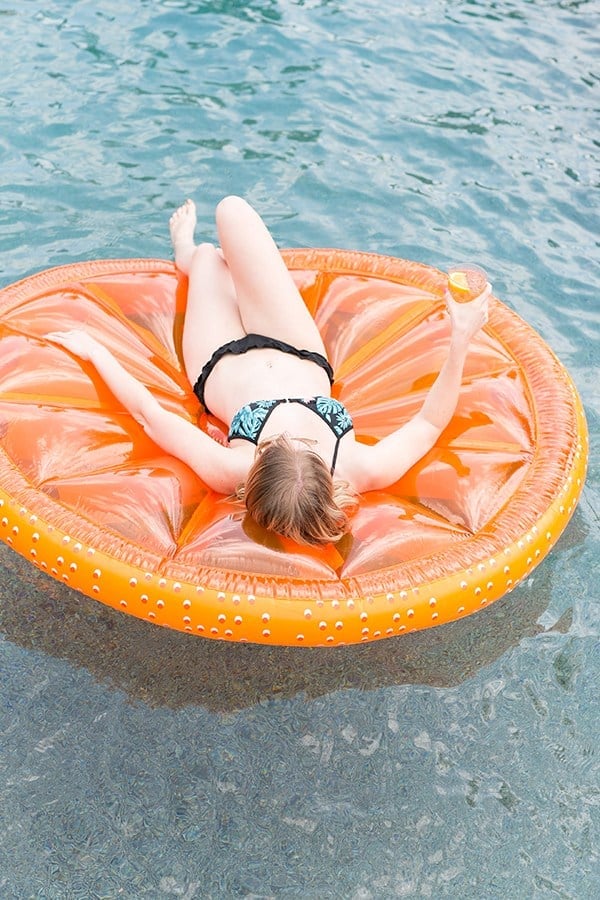 6. Pool Party Drinks
It's NOT a summer party without the booze! There are so many fun cocktails you can make for a pool party. Here is a list of our favorites!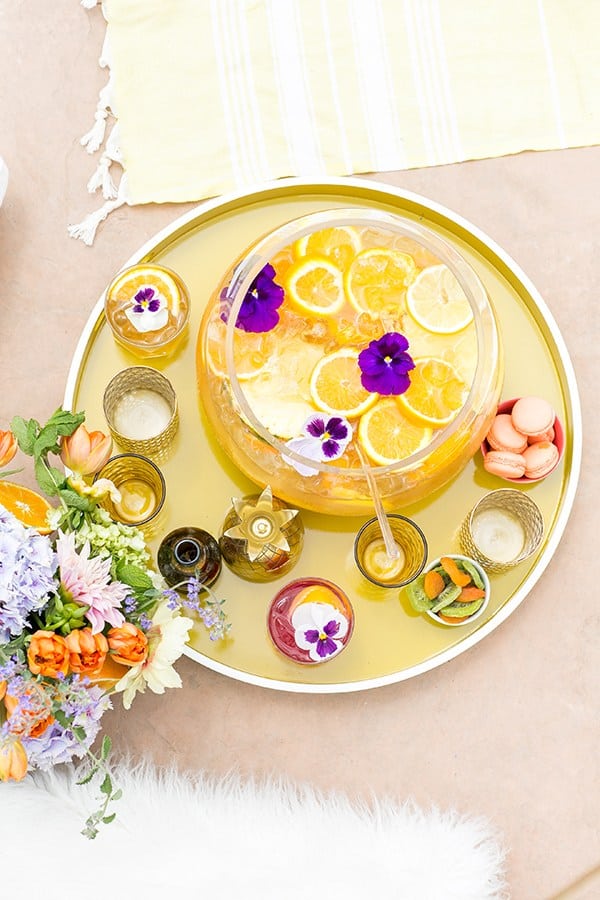 7. Pool Party Drink Station
Another option for a pool party is to create a make your own cocktail station! This allows guests to be their mixologists and to serve themselves.
If you need more space, roll out a bar cart or this galvanized metal rolling wagon to serve or display drinks.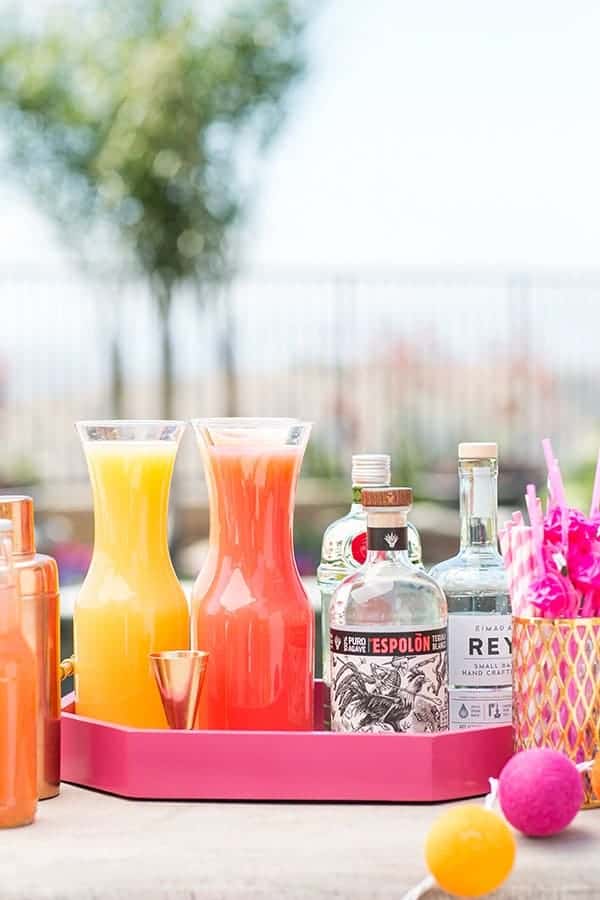 Choose an area large enough for a few people to make drinks. Here's what you'll add to the drink station:
Spirits – Choose spirits like vodka, gin and tequila.
Juice – citrus juice such as orange, lemon, lime, and grapefruit. You can also serve pineapple juice, pomegranate juice, and cranberry juice.
Simple Syrups – Fun flavors like ginger, pineapple, berry, or herb-infused.
Cocktail shakers, jiggers, reusable plastic cups, paper straws, cocktail unbrellas and whatever else you want to garnish the cocktail station with!
8. Popsicles For a Pool Party
Boozy popsicles are also a great idea for a pool party! Make the popsicles the day before the party and serve them right out of the freezer!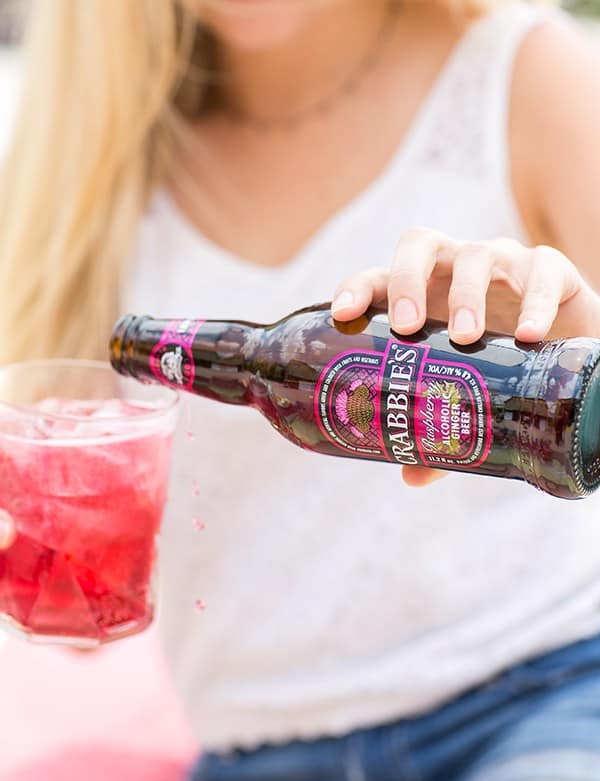 9. More Pool Party Drink Options
Have White Claw or Truly in an ice cooler. Crabbies Ginger beer has alcohol and is really good over ice. Furthermore, it's always appropriate to serve rosé and cold white wine!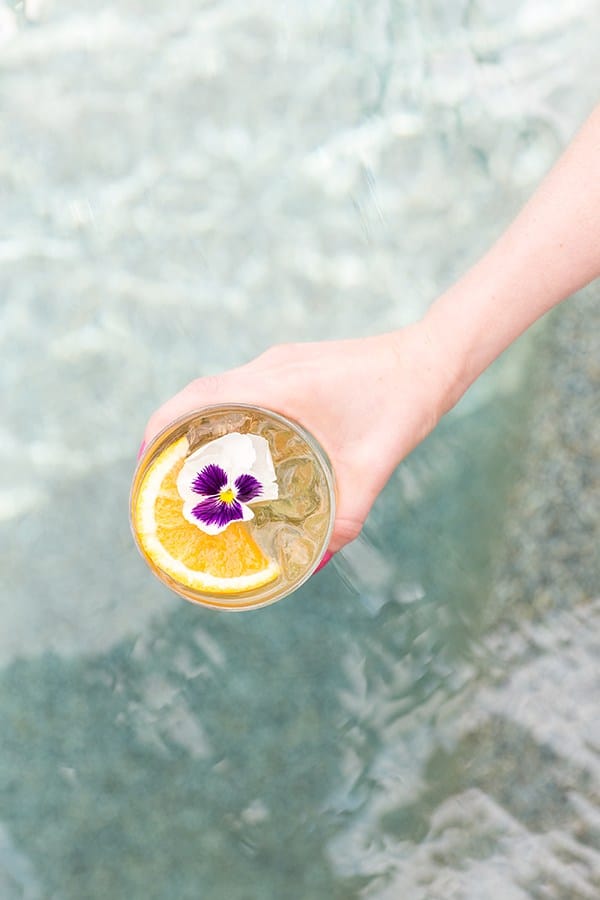 10. Make a Sunscreen Station
Set up a sunscreen station for your guests! Sunscreen and water are both very important at a pool party and a charming touch to have the best sunscreen available for your guests.
You should reapply your sunscreen every few hours so promote the use of sunscreen at your party! We love hint as it smells like pineapple!
11. Provide A Lot of Water
It's so important to stay hydrated in the sun, especially if you're drinking a few cocktails. Provide a lot of water for your guests to easily grab.
You can also set up a drink dispenser with water, fresh mint, and some citrus fruit slices.
12. Pool Party Games
Games are always fun at parties no matter old you are! Have yard games like corn hole and also pool games like ping pong in the water!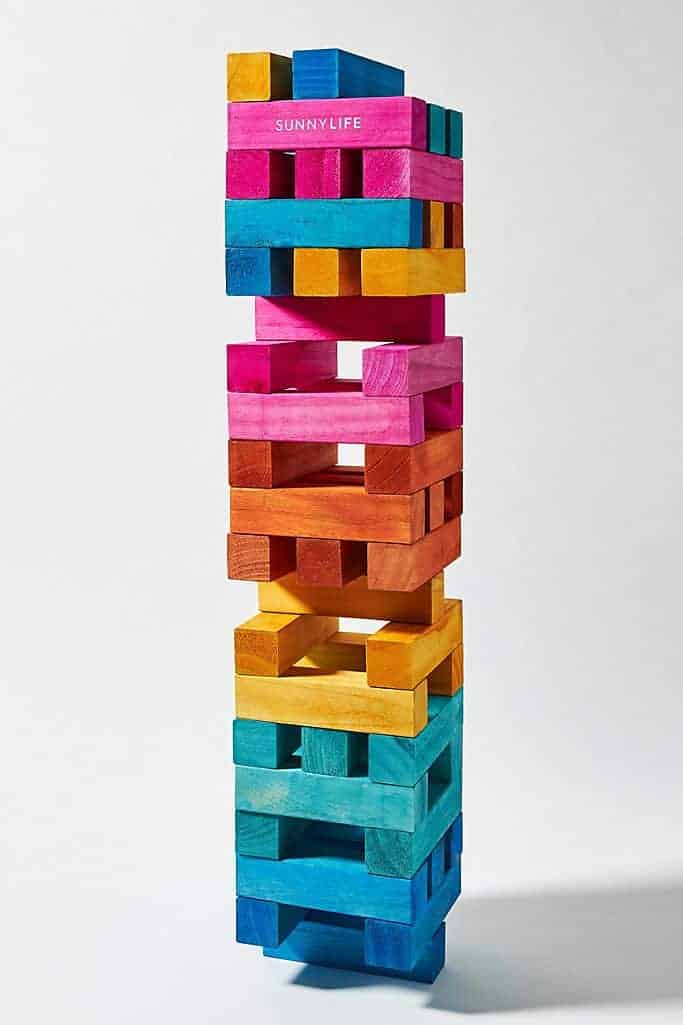 This giant Mega Jumbling Tower is a great yard game!
13. Keep Pests Away
Use food covers to keep flies off and natural remedies for bees and wasps. If you do a few of these steps below, you'll have a good chance of keeping them away.
In small bowls, add wedges of lemon with sticks cinnamon and whole cloves. Drop peppermint and cinnamon essential oil over it and place these bowls around the food area and the bar.
Sliced cucumber works very well to keep wasps and bees away too. Peel the cucumber and place the peels around in hidden spots like behind flowers and in gardens.
Citronella Candles or oil around areas where food is served can help too.
Place a bowl of juice, flat soda and maple syrup a yard away from the party to attract the bees to that area.
14. Hire a Lifeguard
This is something that is often overlooked. Of course, if it's a party for adults you can most likely get away without a lifeguard but if there are children or teens at the party, a lifeguard is a must!
Check your local area and swim clubs for references when it comes to finding a good lifeguard for your party. It saves a lot of worry for the host and parents of the kids.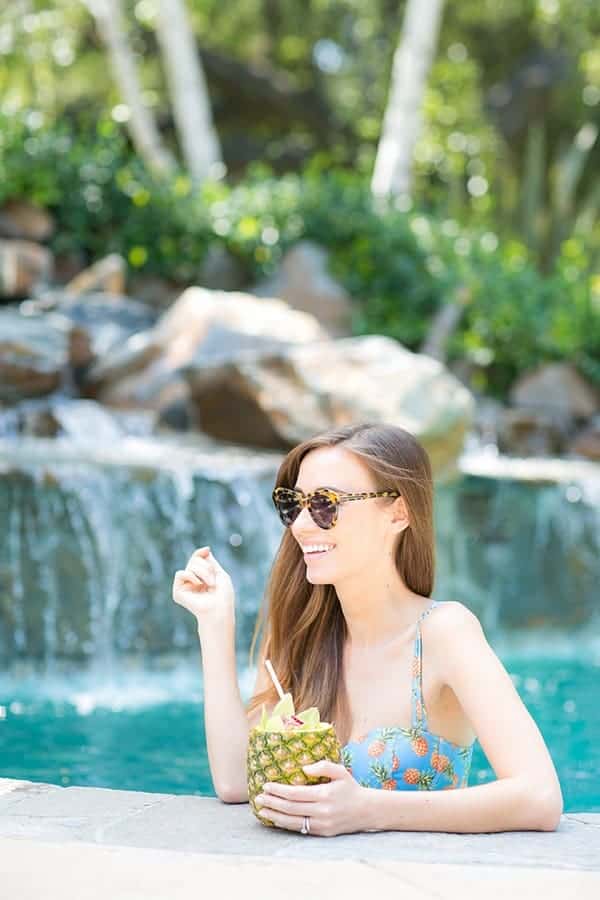 Frequently Asked Questions
What should a guest bring to a pool party?
Always ask the host what you can bring to the pool party to help. If the hosts says nothing, bring a bottle of summer rosé or a cute hostess gift.
You can always bring an extra set of dry clothes or your own pool towels and sunscreen if you prefer!
How do you look cute at a pool party?
Wear a cute swimsuit, fun glasses, a cover-up, and a pair of simple sandals.
Here are more tips for looking cute at a pool party!
How long should a pool party last?
This is totally up to the host! If you're hosting a daytime pool party, set the part for some time, maybe anywhere from 2-5pm.
You can also do more of an evening party that goes into the night. This helps with the hot summer days.
What kind of food do you serve at a pool party?
Serve easy party appetizers, chips, fresh fruit and vegetables, dips, pasta salads and other seasonal dishes.
More Parties You'll Love
How to Host a Tropical Backyard Party
4th of July Watermelon-Themed Party
How to Host a Last-Minute Birthday Party 
We hope you have gotten some amazing pool party ideas! Please tag your photos @sugarandcharm on social so we can see your parties!
You can also FOLLOW US on FACEBOOK, INSTAGRAM, and PINTEREST to see more delicious recipes, cocktails, desserts and parties!