A guide to the most charming food domes on the market. Our favorite food covers to keep food safe and protected from unwanted bugs in the summer. They're essential for summer entertaining!
Summer is all about entertaining, especially outdoor entertaining. Unfortunately, the bugs also enjoy the summer heat. We live in a ranch area and have a lot of flies in the summer. Literally the worst! They go away when the sun goes down, but they're a nuisance during the day.
Of course, we can keep the food inside the house, but the doors are always open, allowing the flies to come in. It's important to make sure the bugs are not infesting the food.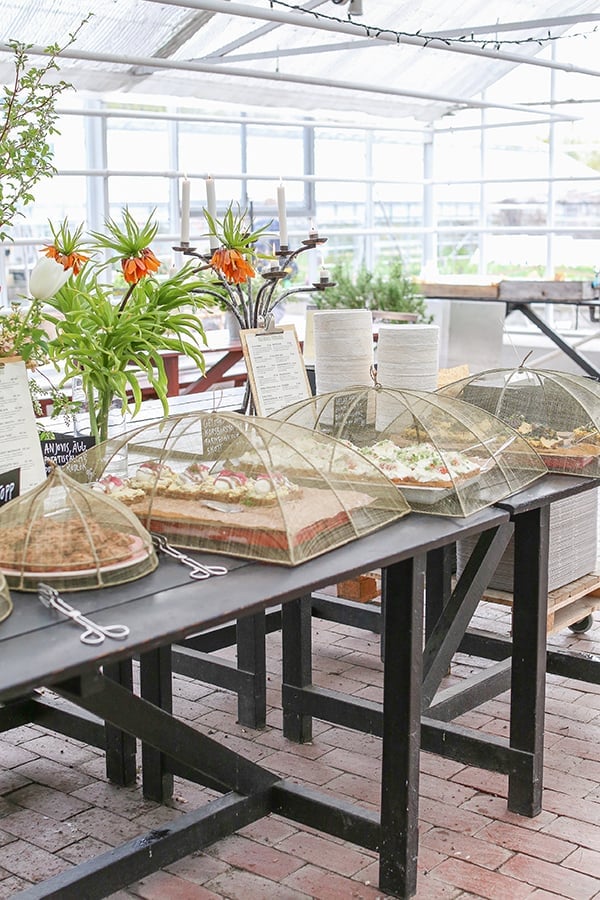 We want to be practical and cover our prepared food, but also keep the party charming. When we visited Stockholm's Rosendals Trädgård, I fell in love with their mesh food covers in their outdoor cafe. I actually found a very similar mesh food dome sold at Target!
Charming Mesh Food Covers
Small Round Black and White Mesh Food Covers – World Market
Rectangular Black and White Mesh Food Covers – World Market
Large Rectangular Mesh Food Cover (very similar to the ones in the photo above!) – Target
Collapsible Mesh Food Tent – Crate and Barrel
Bamboo Food Tent – Bed Bath and Beyond
Vintage Handmade Straw Food Domes – Etsy
Woodard & Charles Mesh Domes – Amazon
Veil Black Bamboo Food Cover – CB2
Colorful Round Food Domes – Wayfair
Round Abaca Food Cover – Wayfair
Outdoor Food Net – Food 52
Willow Food Domes – World Market
Handmade Straw Dome – GrassShangai (This store has some beautiful dome options!)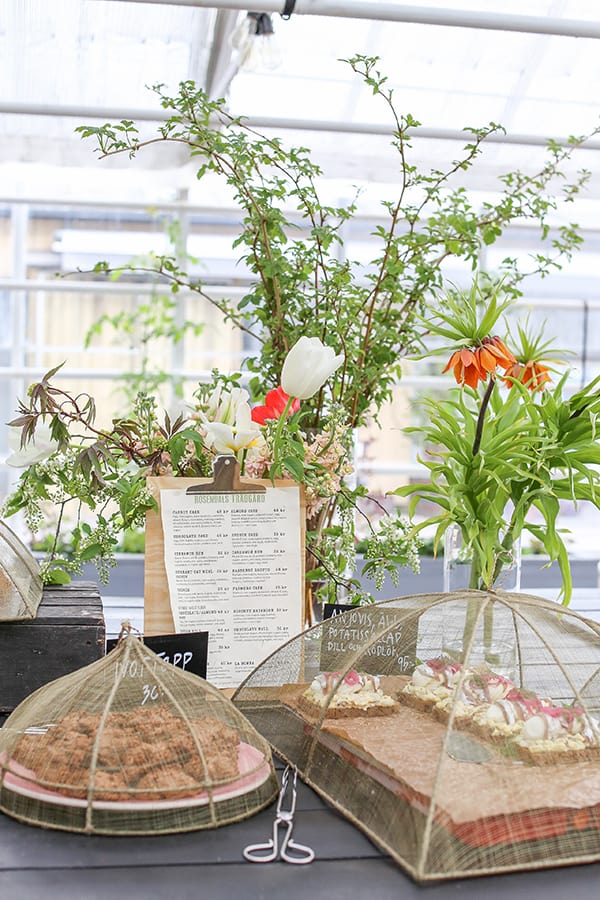 More Ways to Keep Bugs Away from an Outdoor Party
Battery Operated Fan – This is one of the best tricks and works well. Keep a small fan near the food. The cool air keeps the bugs away and creates a nice breeze for hot summer days.
Bug Lanterns – Keep these further away from the party and food, but you can hang them in a tree way off to the side. They attract and kill flies.
Citronella Candles – Always a nice ambiance and helps keep bugs away. Here's a fun tutorial for How to make Recycled Tin Citronella Candles.
Bonfire – This helps with flies as they do not like smoke. If you toss some herbs in that works even better to help with mosquitos. They hate the smell of herbs!
Bug Repellent Potpourri – DIY here!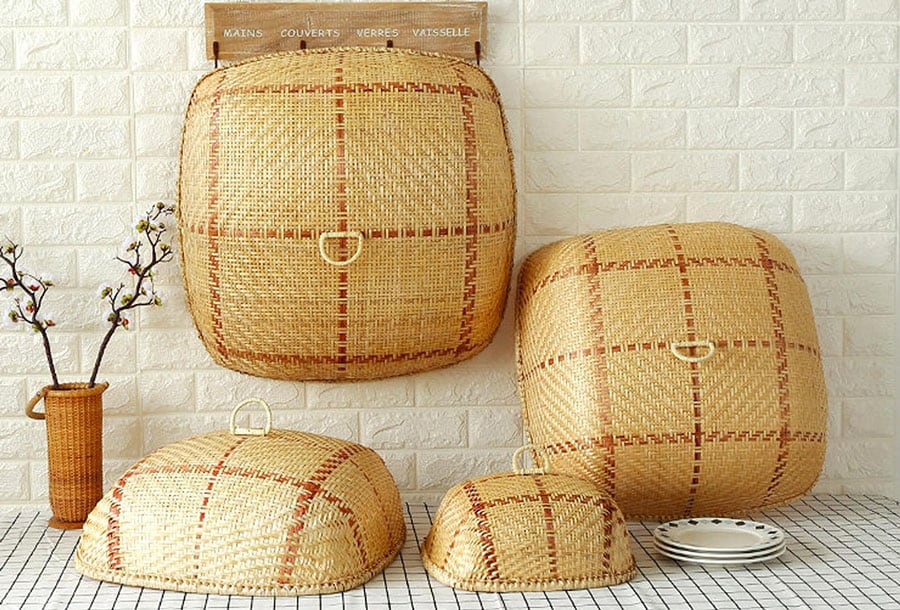 These food domes are just stunning! Vintage Handmade Straw Food Domes
Here is a fun DIY for Color Block Food Domes by Sugar & Cloth.
Do you use food domes or have any favorites? Let us know in the comments!