If you're looking for a charming idea to keep bugs away, try our bug repellent potpourri! It's easy to make using essential oils and scents that bugs dislike!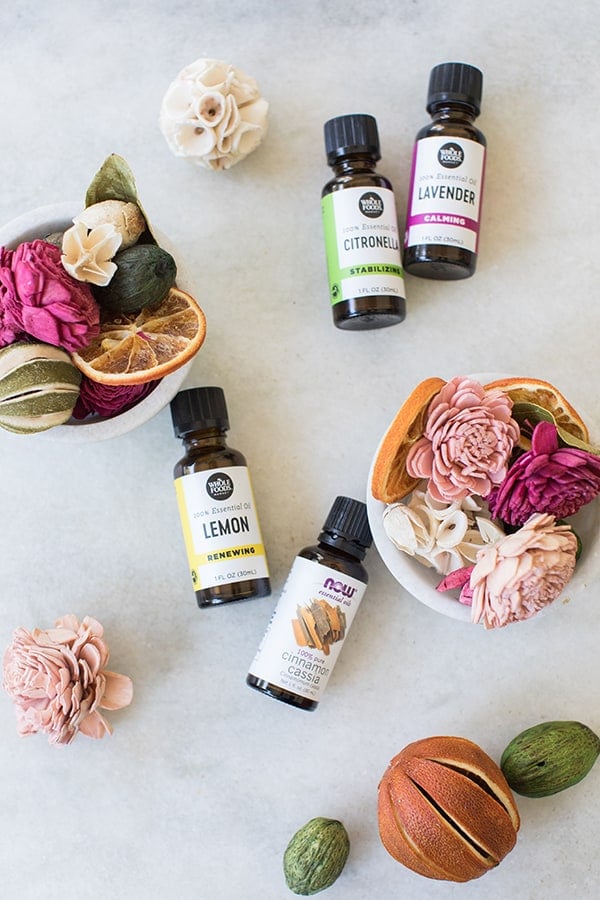 Just when you want to be outside entertaining and enjoying the hot summer days… the bugs come out and play too!
They can be so pesky and unpleasant when you're relaxing outside. There are several things you can do to keep them away like our citronella candles, natural bug spray, and also with our bug repellent potpourri!
Bug repellent potpourri adds color and charm to a table setting and it's easy to do. See the how-to below!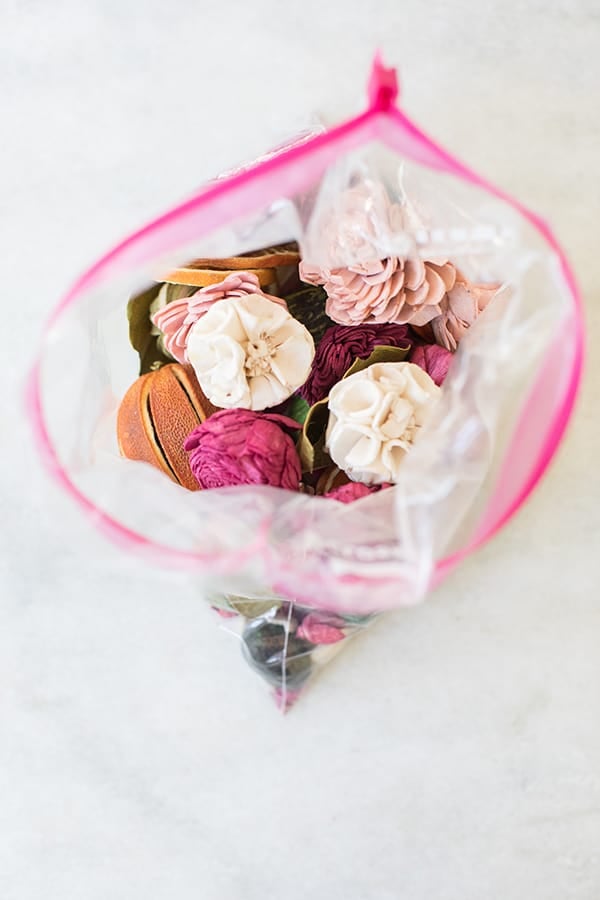 How to Make Bug Repellent Potpourri
Supplies
Dried flowers and fruit or a potpourri mix.
Essential oils in lavender, citronella, lemon and cinnamon.
Plastic or reusable ziplock bag.
You can get dried flowers and dried fruit at your local craft store. We bought a package and then placed them in a plastic bag to soak in the essential oils.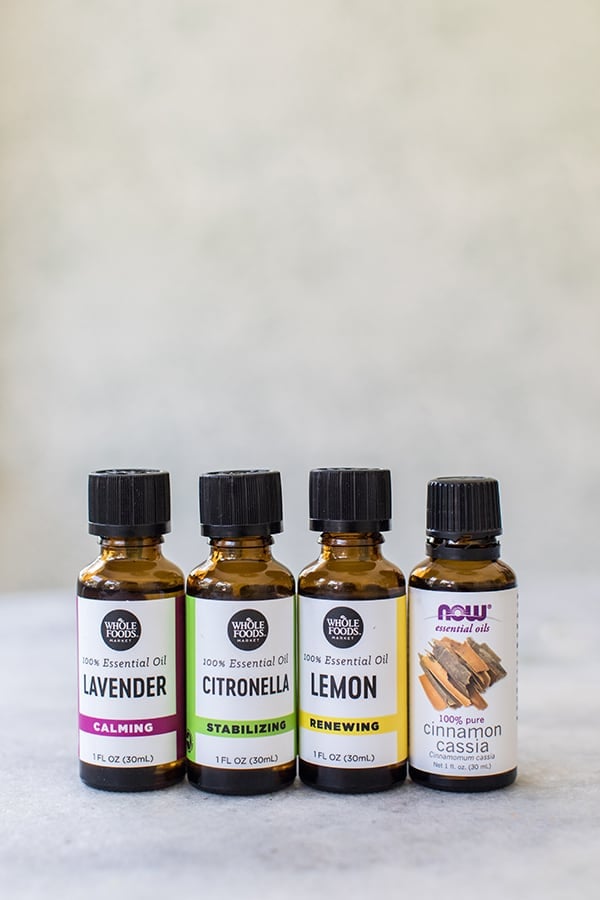 Best Essential Oils for Bug Repellent
There are five essential oils that we recommend to help keeping bugs away. Lavender, citronella, peppermint, lemon and cinnamon. A blend of them all or if you have one or the other, these are great options to use when entertaining outside.
Lavender
Lavender contains linalool, which is used in many pest control products. It's funny because it's a pleasant scent to us, one of my favorites, but it repels bugs.
Citronella
Probably the most widely known bug repellent smell if citronella. It's from different species of Cymbopogonand and is not a pretty scent for bugs.
Lemon
Surprisingly lemon eucalyptus oil is an effective scent to deter bugs. You can read more about using it as an oil on the Centers for Disease Control and Prevention site.
Cinnamon
Another one of my favorite scents is one that bugs hate! Cinnamon has a chemical in it that can kill mosquito eggs. The strong smell can keep many bugs away including earwigs, wasps, bed bugs, and spiders!
Cinnamon is one of my favorite smells to keep bugs away and works really well!
Peppermint
The strong smell of peppermint is great for repelling ants and spiders.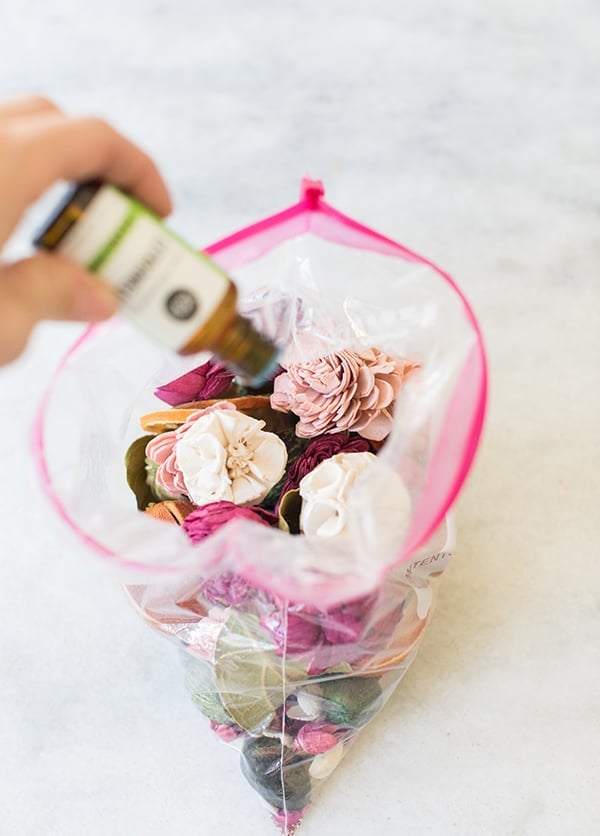 Directions
Add 20 drops of each to the plastic bag… more if you want a stronger scent. Then close the bag and shake it around.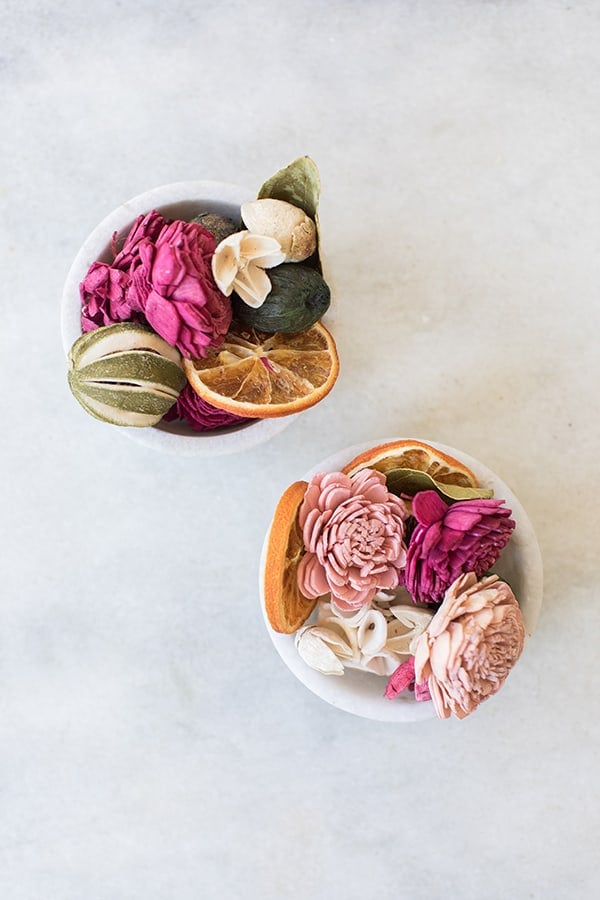 Display in bowls! It's so easy and adds a pop of color to the table! You can place these all around the area you're entertaining in.
Add more drops if you need them. Also, use in combination with natural bug spray and citronella candles. We have a DIY for those too!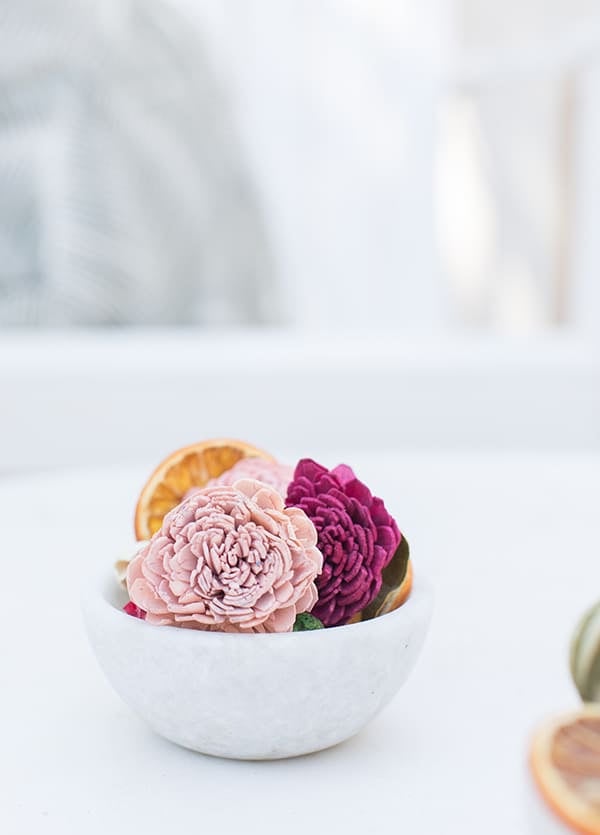 Let us know if you make our bug repellent potpourri! We'd love to know if this works for keeping pesky bugs away while you enjoy the outdoors!