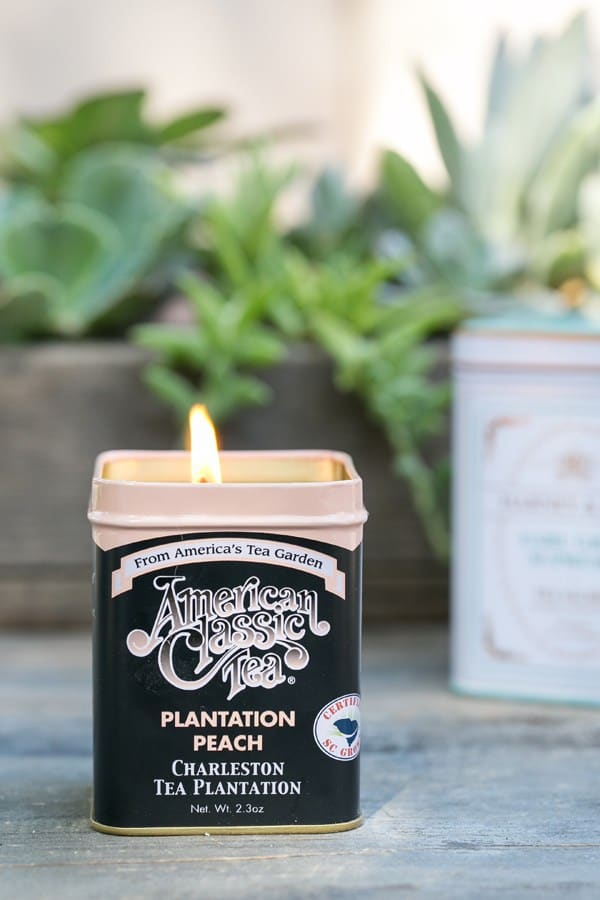 We all know how bad mosquitos can be during the summer and fighting them off, so you can enjoy dinner outside, is always a nuisance! Since the weather is warming up, we wanted to create a few of our own citronella candles using recycled wax (candles we already had!) and charming tins we've collected.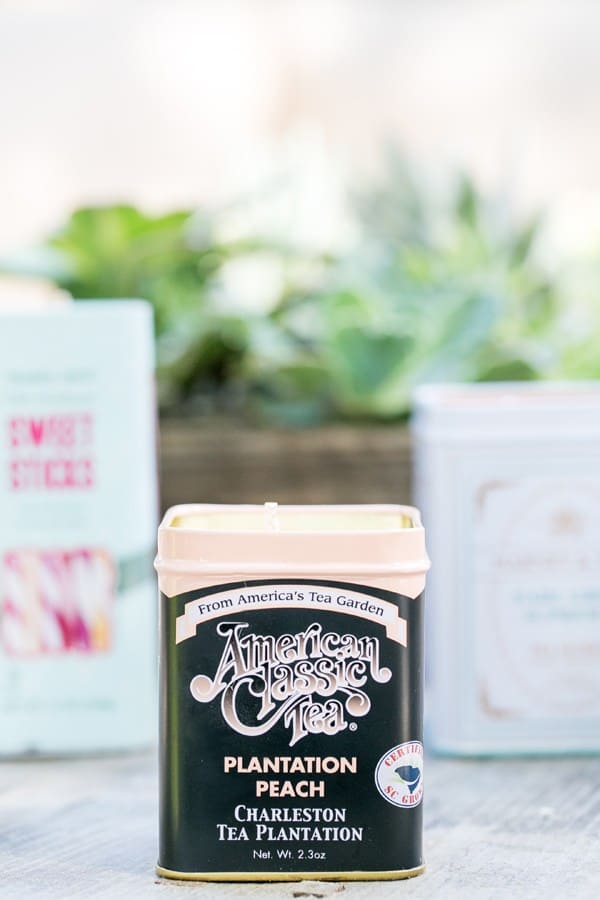 The nice thing about these DIY citronella candles, aside from the chic look, is that you can control how much citronella oil you put into the candle and also add in other scents to offset the smell. We added in a grapefruit scent and the combination was great.
So, start saving your tins to make these this summer! And just a quick tip, don't use any good kitchen items (i.e. shot glasses or measuring cups) you'll want to keep when working with citronella. It's so strong and the smell will last forever! We recommend separating craft and cooking items. Enjoy and stay charming!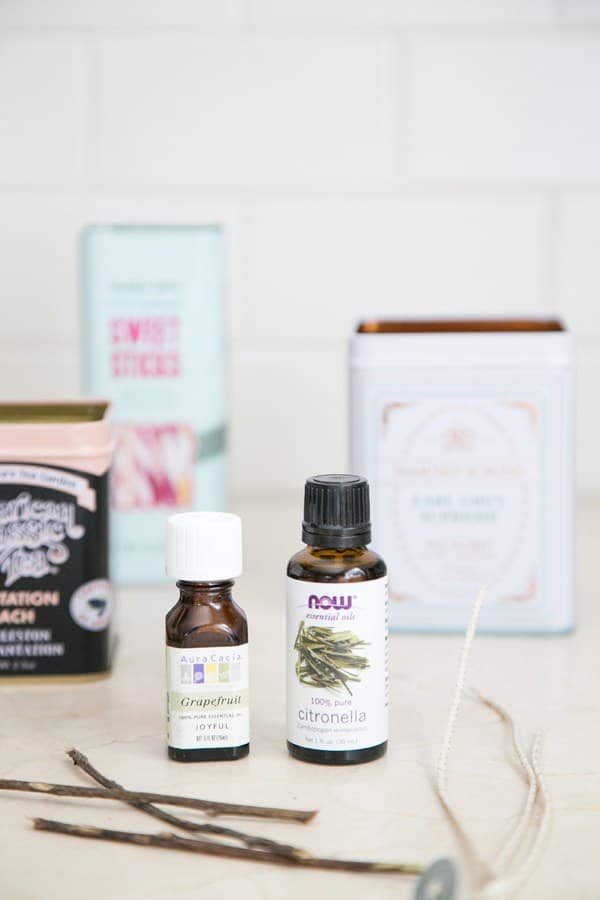 Recycled DIY Citronella Candles
What you'll need:
Old candles and candle wax, tins, citronella oil, nicely scented essential oil (we used grapefruit), wicks.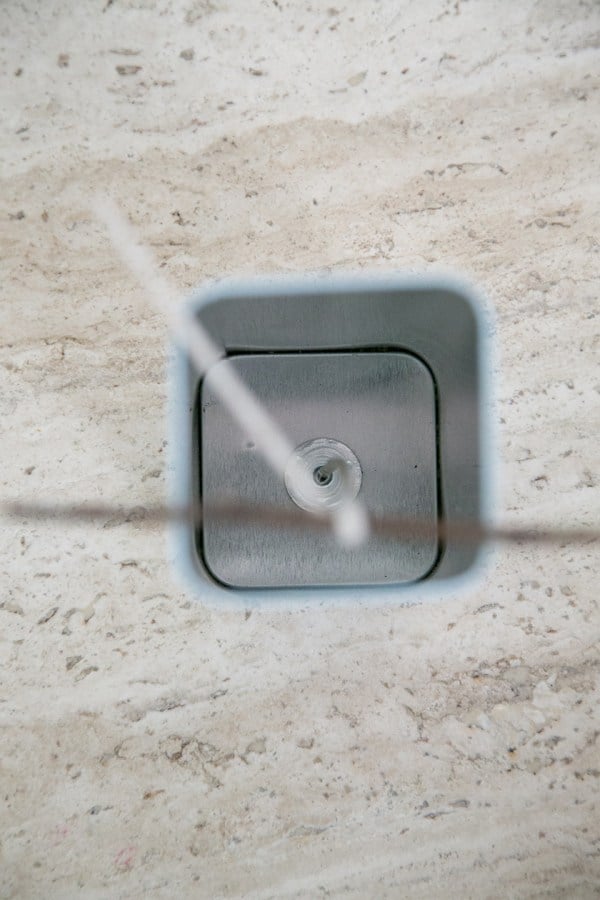 Directions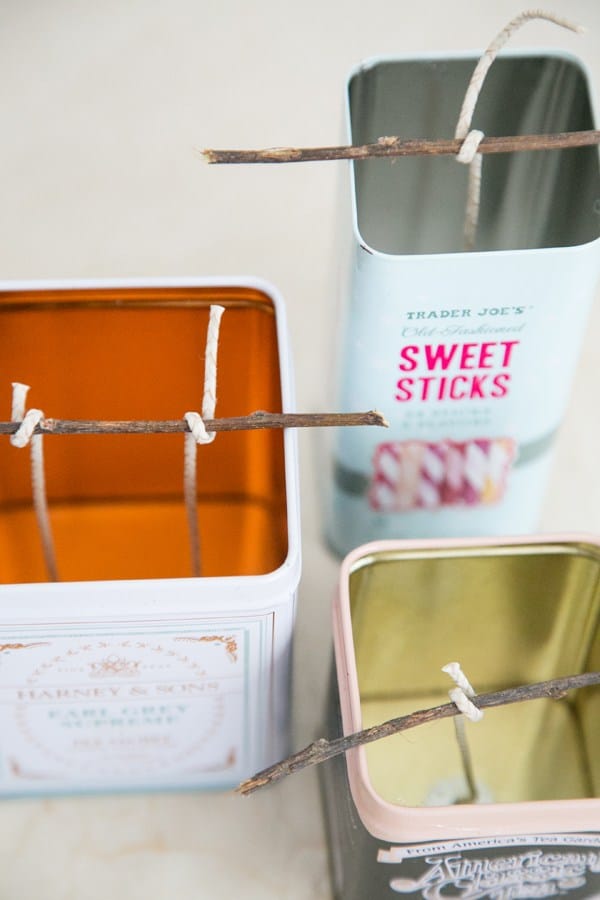 Remove the metal from the bottom of the old candles. The actual wick can stay in and you can remove it after the candle has melted.
Melt the candles over medium heat in a large pot. We used about 4 large candles to fill these tins.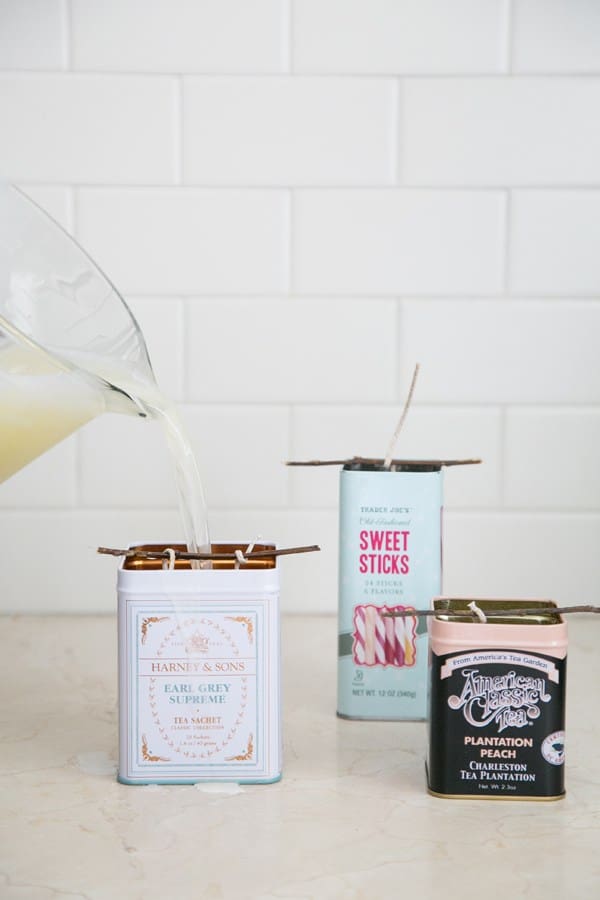 While the wax is melting, use a hot glue gun to adhere the bottom of the wick to the tins.
Wrap the wick around a stick and rest it on the top of the candle. This will help it stay in place.
Once the wax has melted, pour into a heat-proof bowl. Add in 1 ounce of citronella oil per 6 cups of melted wax. Then add in 1/2 ounce grapefruit essential oil.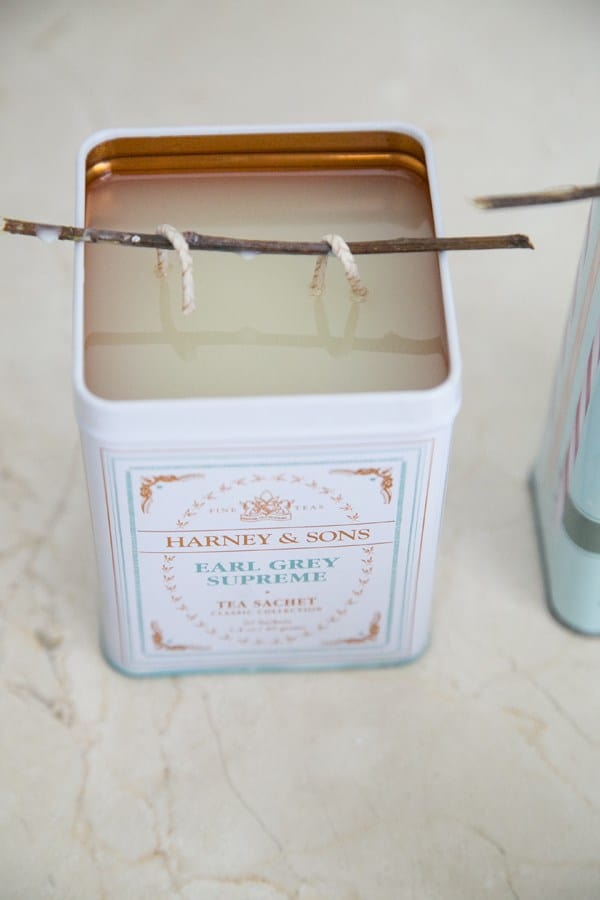 Pour the wax into the tins and let them sit until they harden.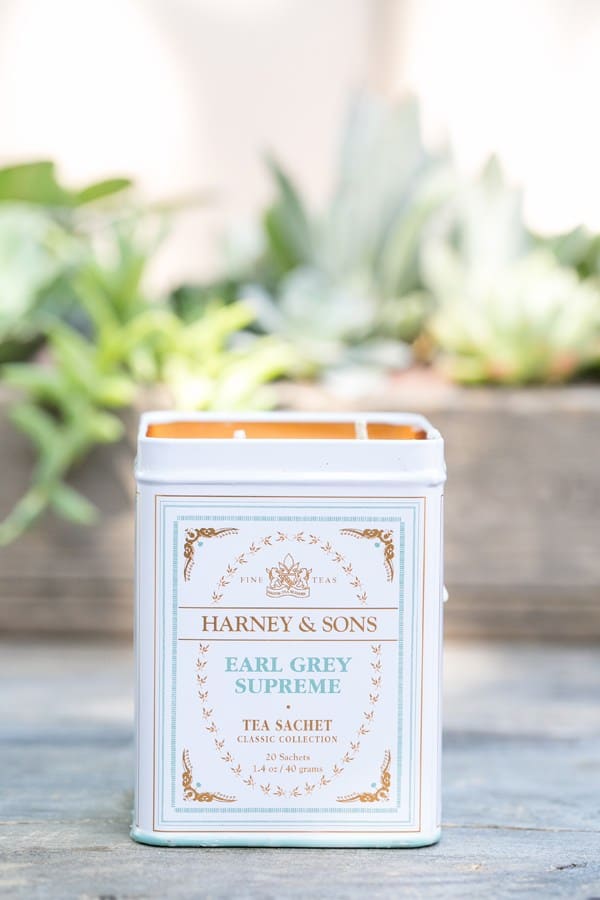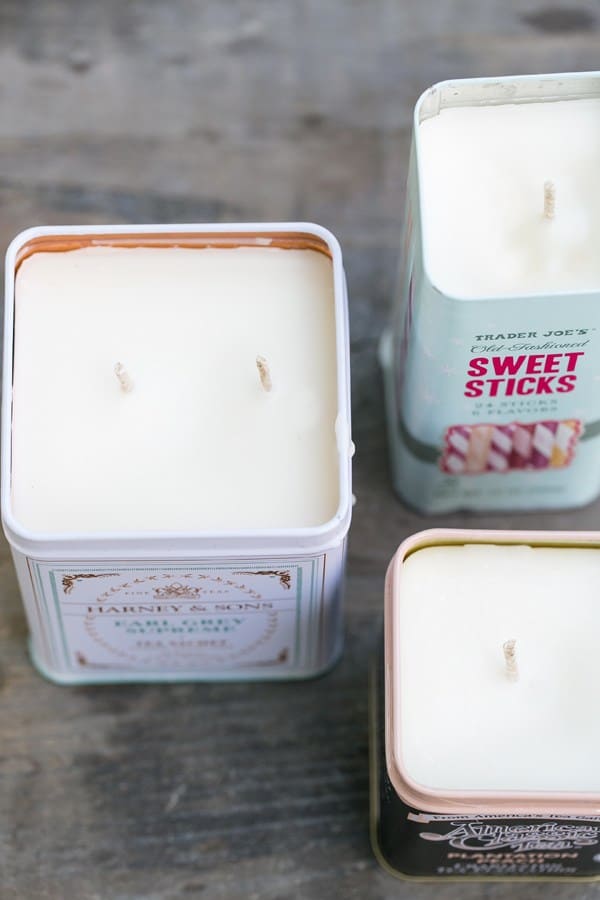 Enjoy outside!