I absolutely love essential oils! Every night, I diffuse lavender by my bed and have a special bedtime blend for Romeo. There's so much you can do with them, we decided to make DIY essential oil candles, with soy, using two beautiful scents that go together well, lavender and lemon. Lavender oil has a calming effect that helps relieve stress and anxiety and lemon is great for cleaning and purification. The great thing about making your own essential oil candles is that you can create a custom scent for yourself or someone special! They make wonderful gifts!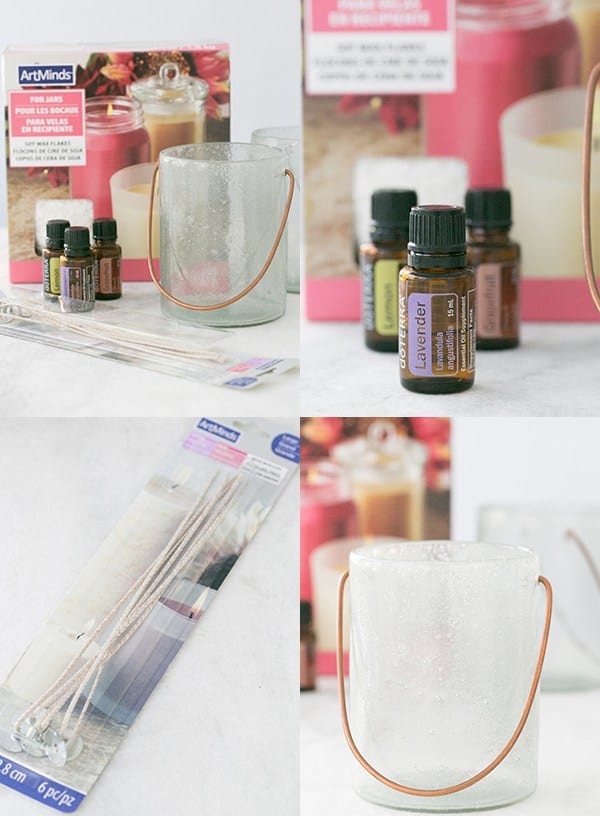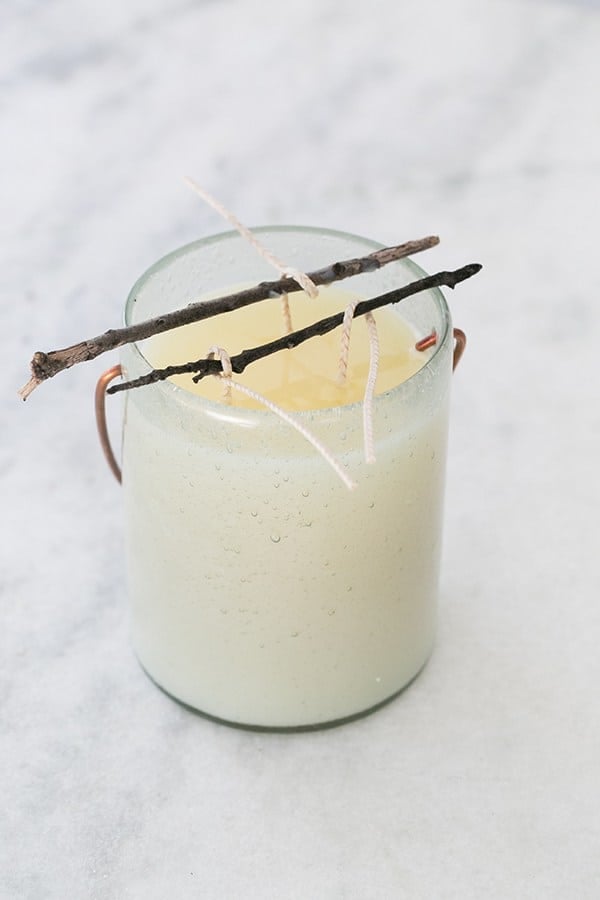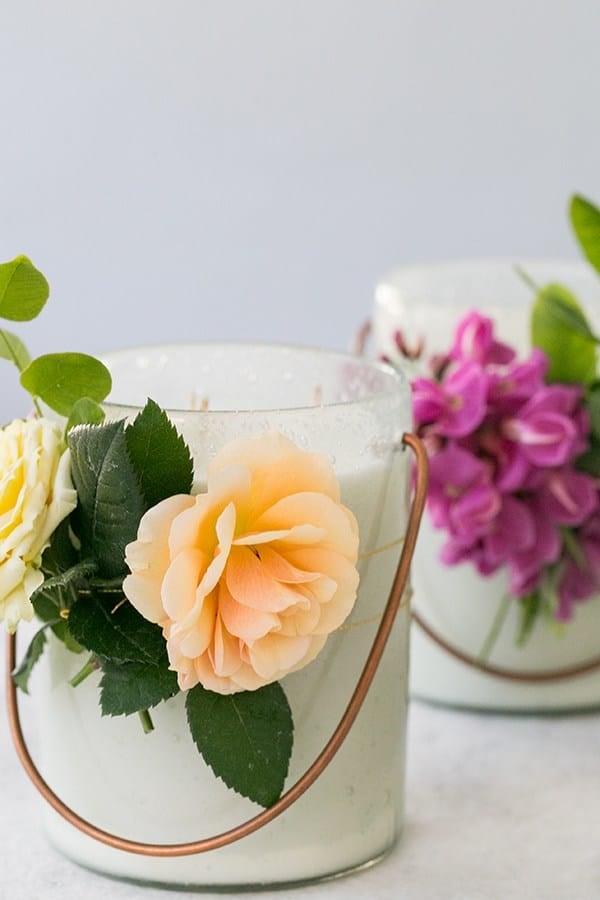 Supplies:
Thick glass jars, candle wick, therapeutic essential oils, 3 pounds of soy wax chips and sticks
Directions:
1. Melt the wax chips in a microwavable glass bowl. Using a bowl with a spout is best.
2. Once the wax is completely melted, add in the essential oils. Personally, I like to use a lot of oil for a very strong scent. I use about 20 drops of each. Use more or less depending on your preference. Remember, it's not as strong of a scent once the wax hardens.
3. Add a little wax onto the bottom of the wick, (there is a small round metal disc) and then place it at the bottom of the jar.
4. Wrap the extra wick around the stick and rest it on top of the jar.
5. Pour the wax into the jars and let it harden. It will turn from clear to white!
6. Once the wax has dried, cut the remaining wick off.
7. Tie some beautiful flowers around the outside and give to a friend!