If you're looking for to put your old candle jars to good use, try repurposing them using our method below! They make great vases or even glass jars for household items!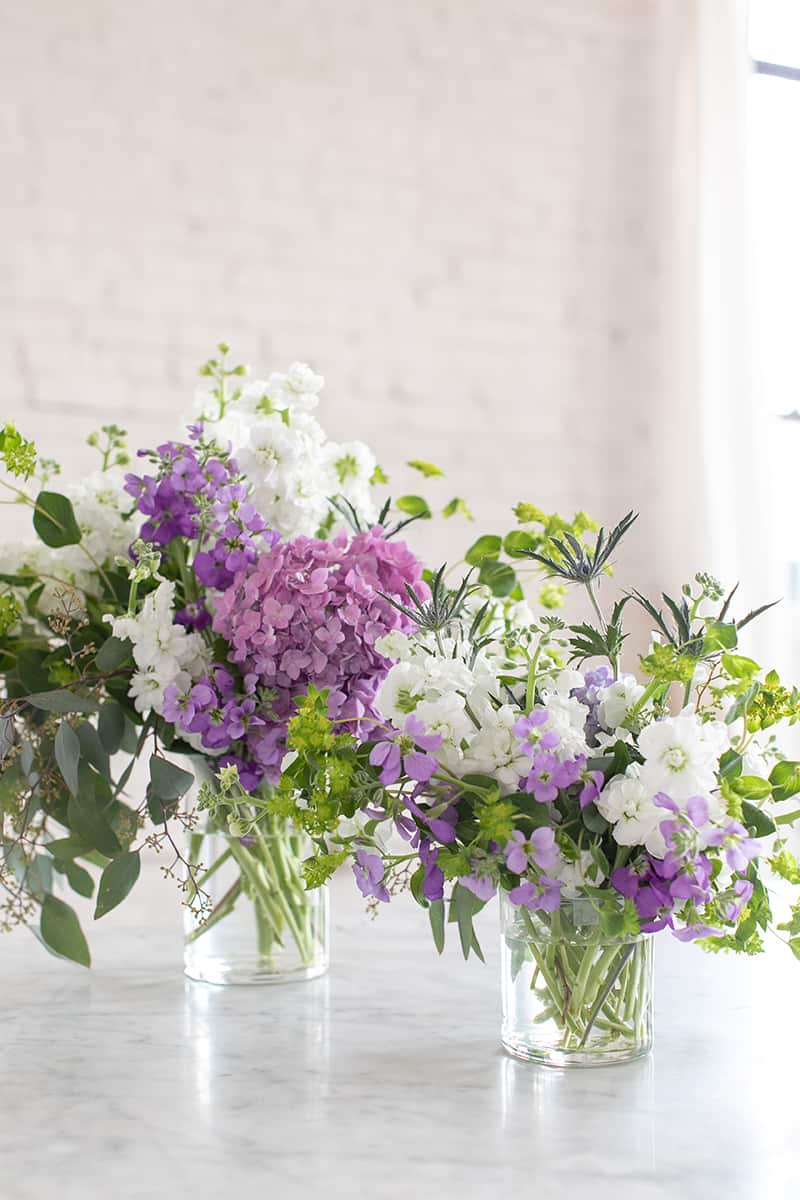 There are two things I love more than anything for my home and that's candles and flowers! I burn a lot of Yankee Candles to add coziness and beautiful fragrance throughout the house.
There is nothing better than starting each season off with a brand-new seasonal candle and fresh flowers. Funny enough, my candles and flowers work together to create a beautiful arrangement! Want to know how? 
I up-cycle my candle jars when they're finished burning and use them as vases to hold my seasonal flowers! After doing this for a while, I have a wonderful collection of empty candle jars vases that are all different heights. They work so well as a centerpiece down the table, for a party, and for every day! 
It's a pretty easy DIY too. Once the candle is burned to the bottom, and you have 1/2-1" wax left you can remove it with the steps below.
How to Remove Wax Out of Candle Jars
Place the candles in the sink. They should have just a little wax (1/2" to a 1") at the bottom.
Pour about 1/2 cup boiling water into the jar and let it sit until the wax starts to float to the top.
After the water sits in the jar for about 15 minutes, use a wooden spoon or knife to lift the remaining wax from the jar. This will also remove the wick and the metal plate that holds the wick.
When the wax is removed, disregard the small amount of water in the trash. You can even pour it into paper towels in the trash to absorb the wax water.
Next, clean the jar really well with soap and warm water.
Always use precaution when working with boiling water and wax! Use best safety measures to keep your hands clean and safe!
After the jar is cleaned and dried you can start the flower arrangement!
How to Make a Homemade Flower Arrangement
Start by filling the vase with fresh water.
Then, make a grid using tape over the vase. This will help keep the flowers in place.
Cut the stems and remove all of the leaves on the bottom of the stem.
Place flowers inside the vase, filling each hole in the grid until the vase is filled!
We used this method here too if you want to learn more!
Also, check out our guide to Hellebore, also known as Lenten Rose. They are perfect for adding to a recycled vase.
And that's the easy process of turning your beautiful Yankee Candles into useful vases instead of throwing them away!
Store them in a linen closet along with tape and flower clippers so you can easily make instant arrangements with your garden flowers or grocery store flowers.
More Flower Posts You'll Love
Complete Guide to Growing Hellebore
Let us know if you have any questions or how you would reuse your candle jars!
This post is sponsored by Yankee Candle.