Tulips are spring's most coveted flower. Unlike other flowers, tulips continue to grow after being cut! They come in the most beautiful colors and look gorgeous alone in bud vases or even in a bucket. If you've ever seen parrot tulips, they are absolutely stunning. Using proper care for cut tulips can help them last a week (or more!) and you can get them to stand up tall. Here are a few tips when caring for cut tulips…
1. Buy tulips that are not fully opened.
2. Cut 1/4 inch off the stems at a 45-degree angle.
3. Choose a taller vase at first to help the tulip stand up, as you cut the bottom throughout the week (#7) you can switch the vase to something smaller and eventually a bud vase.
4. Wash your vase well to remove all bacteria, use cold water for the tulips and a small amount of flower food.
5. Only use a small amount of fresh water in the vase at a time so the tulips won't continue to grow. Check the water often as you'll need to replenish it because they do drink a lot.
6. Like Gizmo from Gremlins (haha), keep away from direct sunlight.
7. If your tulips are wilted in the morning, no big deal! Cut their stems, put them in a taller vase, add a little cold water and they'll stand straight up again.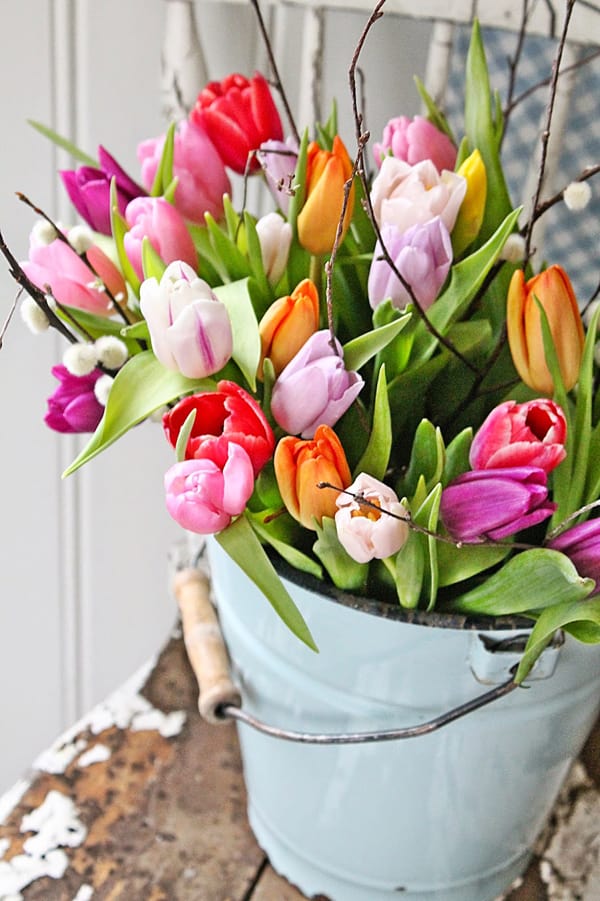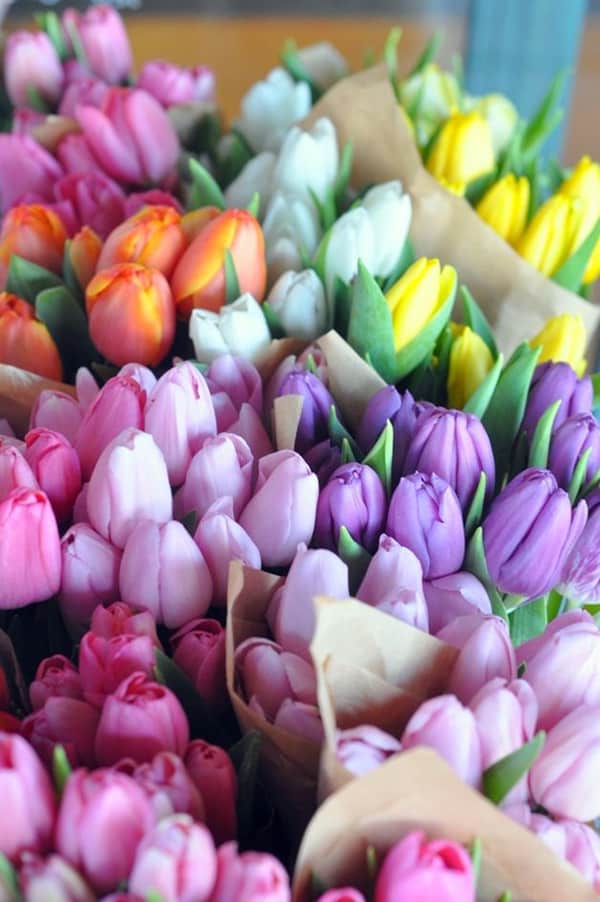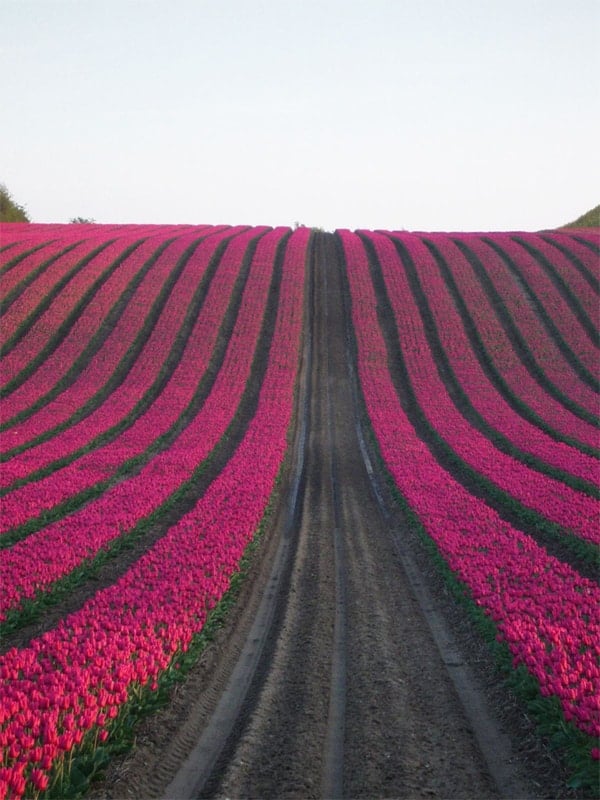 Images via Vibeke Design, Jose Villa, Burlap and Blue, Jane We