Sharing 10 floral arranging tips from a pro to help anyone trying to create a special arrangement! As we all know, floral arrangements aren't cheap, but with these tips, you can make your own!
Flowers are one of life's incredible gifts that everyone can enjoy. They're a staple piece at any party we throw and a must-have for a charming home!
So, we asked Erin from White Fig Designs to share some of her trusted tips when creating a gorgeous arrangement for the home, parties, or gifting!
We've worked with Erin on several of our parties, and she's created the most stunning arrangements, from our pool party, pie party, baby shower, our fall charcuterie party, and so many more!
I've learned a lot from her, so we're happy to have her sharing these floral arranging tips below!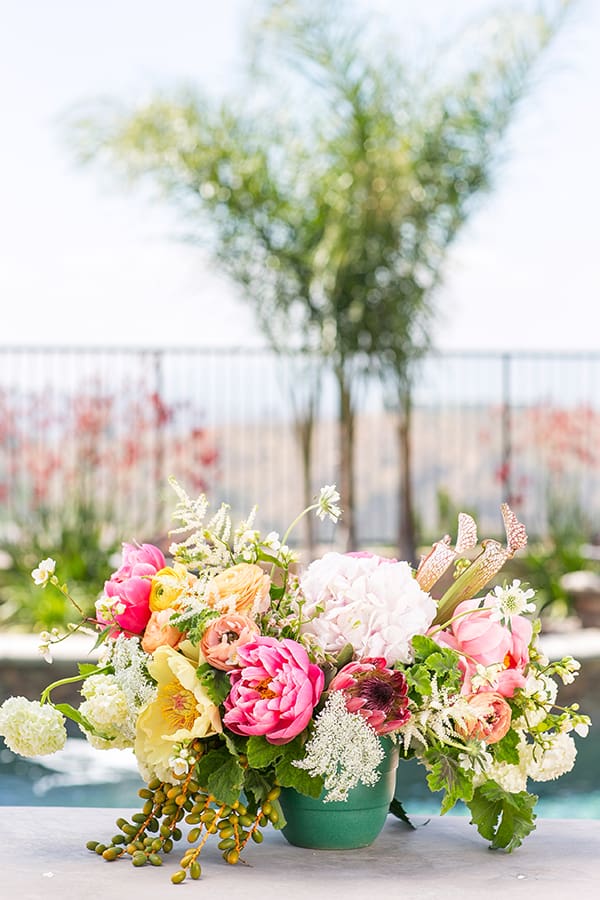 10 Floral Arranging Tips from a Pro
1. Cut the Ends and Place them in Fresh Water
When you bring flowers home, cut the ends off and place them in freshwater. Leave them for an hour before you arrange.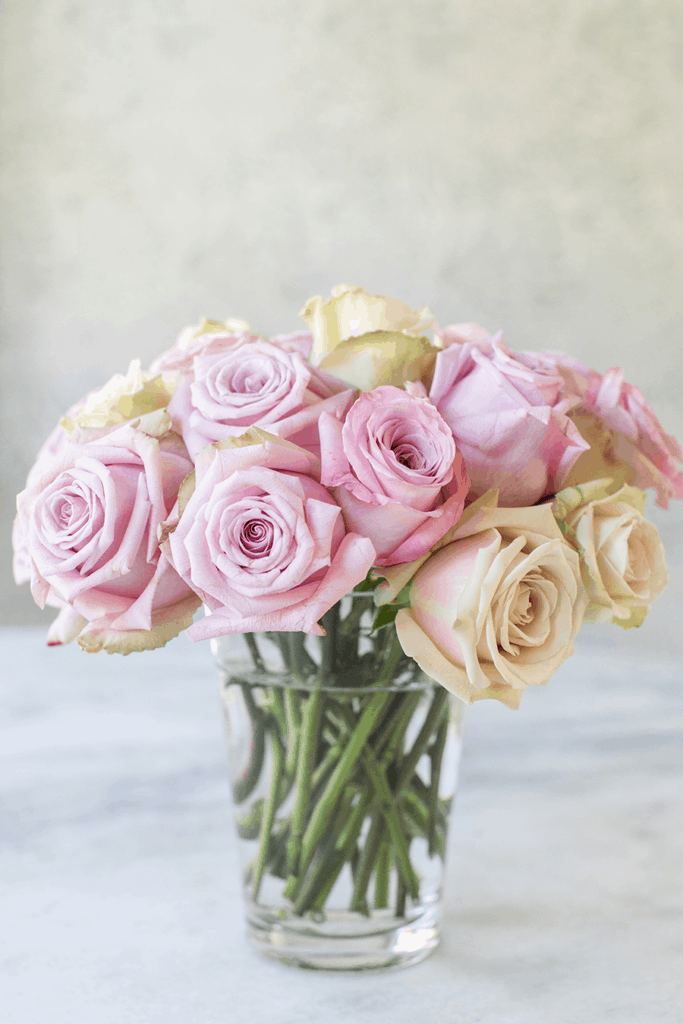 2. Keep Roses Wrapped in Fresh Water
Keep roses wrapped and in fresh water for an hour before arranging so they can stay hydrated.
Also, check out how to create the two beautiful arrangements with roses!
3. Strip the Leaves
Strip and clean all stems, so there are no leaves in the water level. Leaves cause bacteria in the water, shortening the life of the flowers.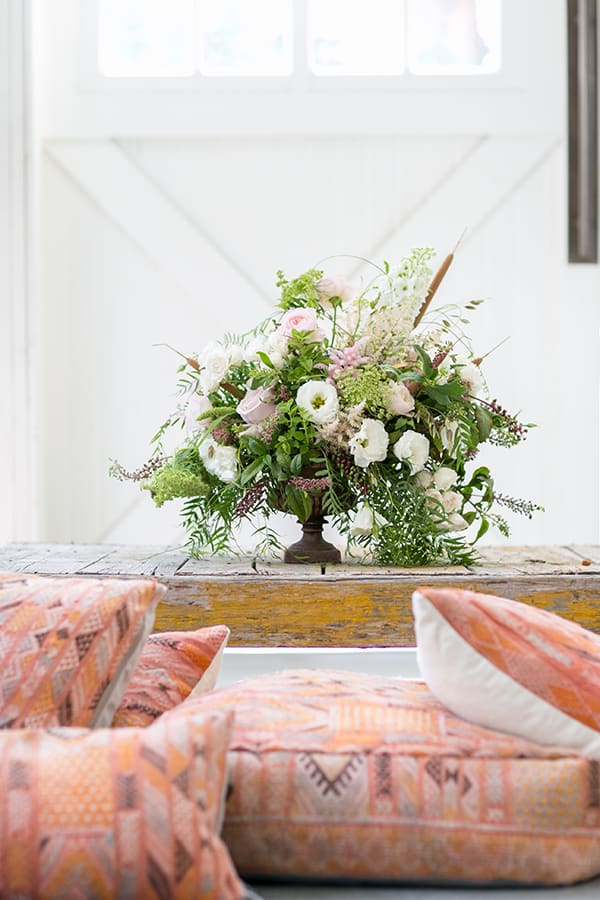 4. Use Tape to Make a Grid
If you're using a vessel with a large opening, use tape to create a grid across the top of the opening to help give structure to the arrangement.
5. Soak Your Foam
When using floral foam, soak it for at least 1 hour or overnight.
6. Start by Using Greens First
Start your floral arrangement by forming it with greens first.
7. Next, Add in Flowers
After the greens, add in the flowers. Don't cut the stems too short. You want them to pop and give dimension.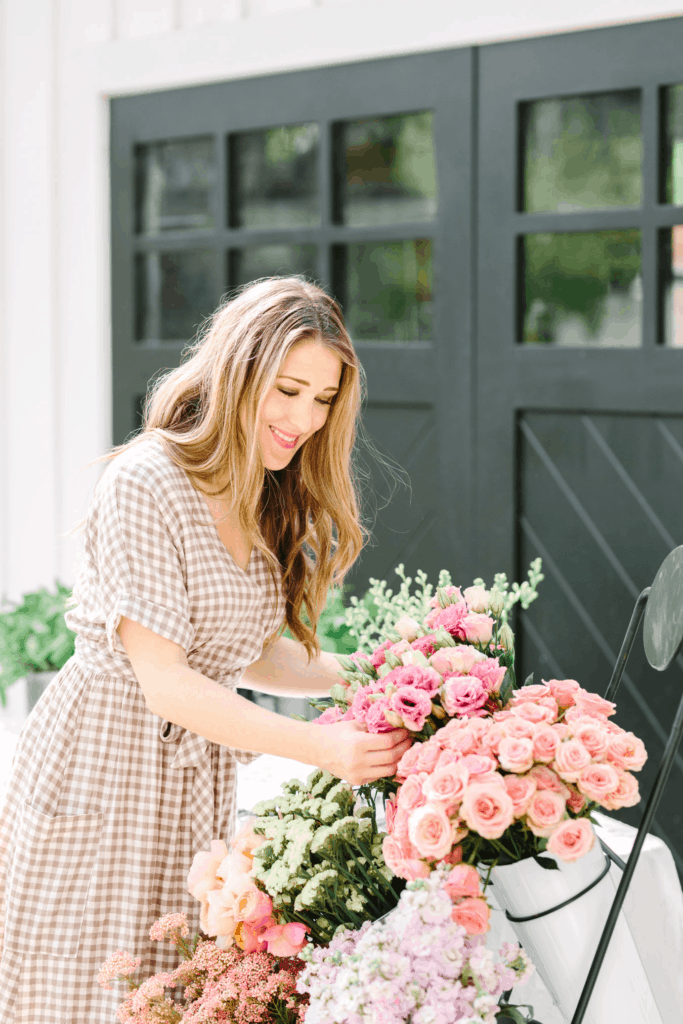 8. Use Herbs in Your Arrangement
Use herbs in your arrangement to give it a wonderful fragrance.
9. Add an Organic Element
Add an organic element to the arrangement, like apples, pomegranates, tangerines, or grapes. Fruit on their stems looks best!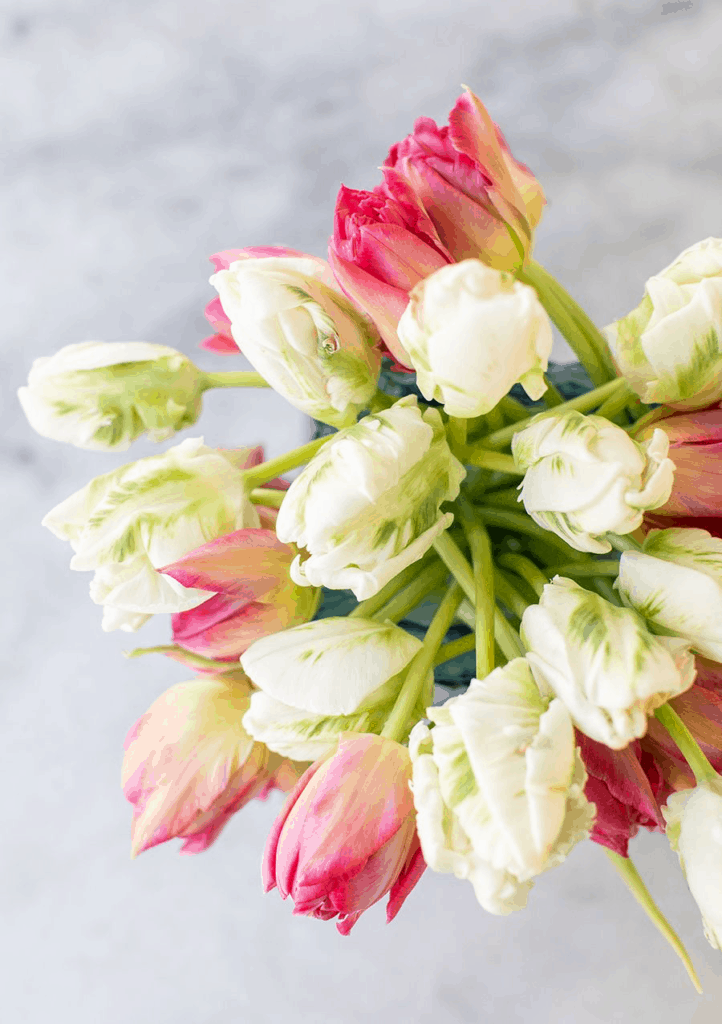 10. Be Creative with Vessels
Be creative with your vessel! Anything can be used to create a beautiful arrangement!
How To Preserve Your Floral Arrangement
To keep your flower arrangement fresh for as long as possible, start by recutting the stems and adding fresh water. 
You should also remove any leaves falling below the waterline, as these can rot and contaminate the water. Next, mist the flowers daily and keep them out of direct sunlight. 
Finally, check the water level regularly and add more as needed.
Wrap Up…
We hope you enjoyed these tips and will put them into practice the next time you need to create a beautiful floral arrangement!
What is your favorite tip from this list?
More Flowers Ideas You'll Love
7 Tips for Creating DIY Wedding Flowers on a Budget
We hope you enjoy these tips! Please tag your photos on social with @sugarandcharm so we can see your beautiful flowers!
You can also FOLLOW ME on FACEBOOK, INSTAGRAM, and PINTEREST to see more delicious desserts, recipes, and cocktails!