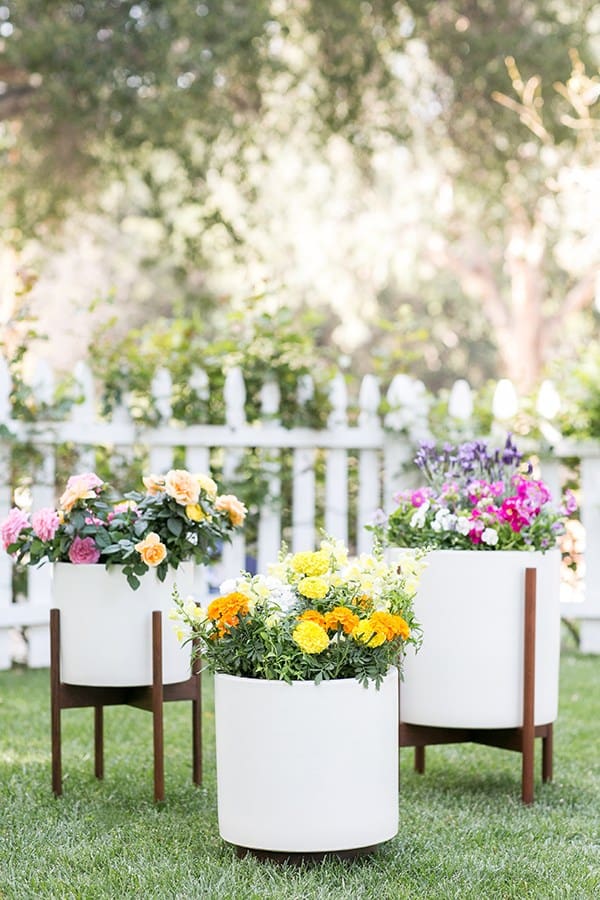 As you know, we love effortless, charming entertaining ideas here at Sugar and Charm! One of the easiest ways to add a little charm to a dessert, salad, cocktail… even ice cubes is by using edible flowers. They add a pop of color and look gorgeous garnished on food and of course you can even eat them! Most people don't have edible flowers on hand and many grocery stores don't carry them. So instead of running all over town trying to find edible flowers when we throw a party, we've decided to make our own edible floral garden in beautiful pots! Not only does it look stunning on our patio, but now I have access to the most beautiful edible flowers to use at anytime!! It's actually quite simple to do too!
1. Buy some edible flowers! There are several edible flowers you can buy, so use the chart below as a reference. Some edible flowers are seasonal, so you can replant your edible floral garden with fresh flowers that will thrive during colder months too. For this garden, we used lavender, carnations, snap dragons, roses, violas and primrose. All of them can be planted together, expect the roses.
2. Find some good pots to plant your garden in. We used a mix of white, modern pots and they look stunning on the patio, filled with flowers!
3. If your pot doesn't have drainage, add a nice layer of rocks (think 3 rocks high), to the bottom before you add the potting mix.
4. We used Miracle-Gro Potting Mix to plant our flowers.
5. Next, water your flowers! To give them a little boost, I added Miracle-Gro All Purpose and Water Soluble Plant Food, which instantly feeds leaves and roots for spectacular flowers!
I'm beyond excited about my edible garden, I even made my favorite lemon bars just to add flowers to them!! Recipe below! You can obviously do this with herbs too… how beautiful would that be?! Flowers and herbs all potted and ready to be used for cooking and entertaining! Hopefully this inspires you to make a garden of your own! It's so easy!!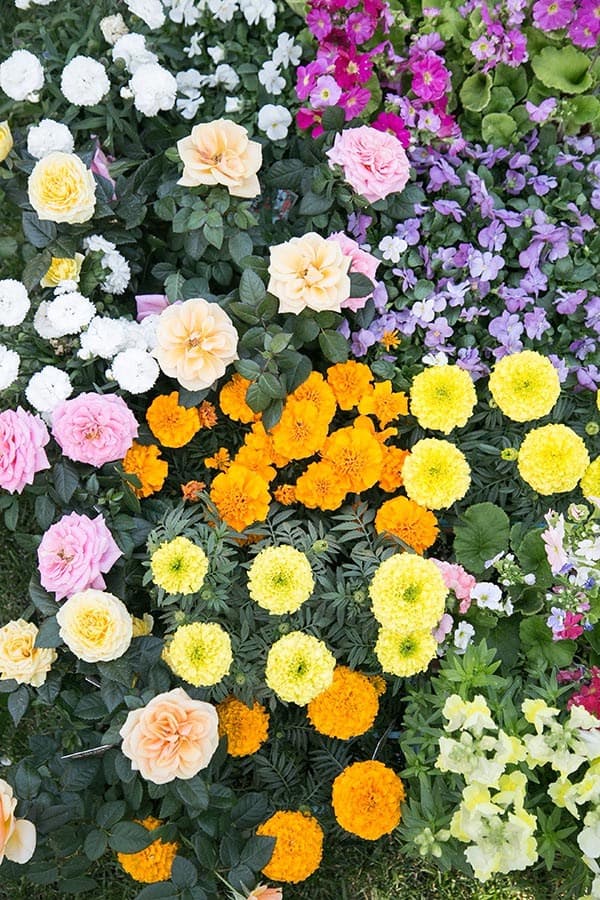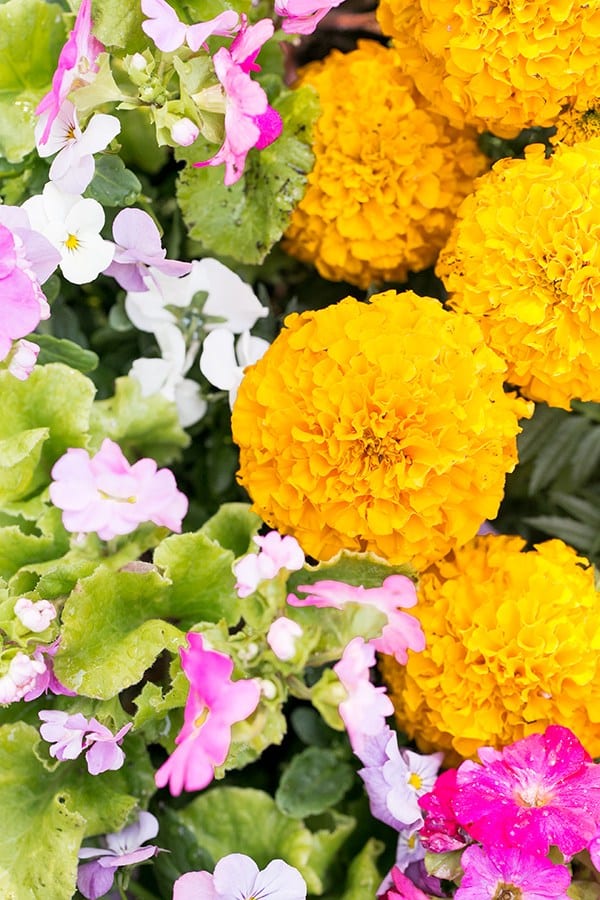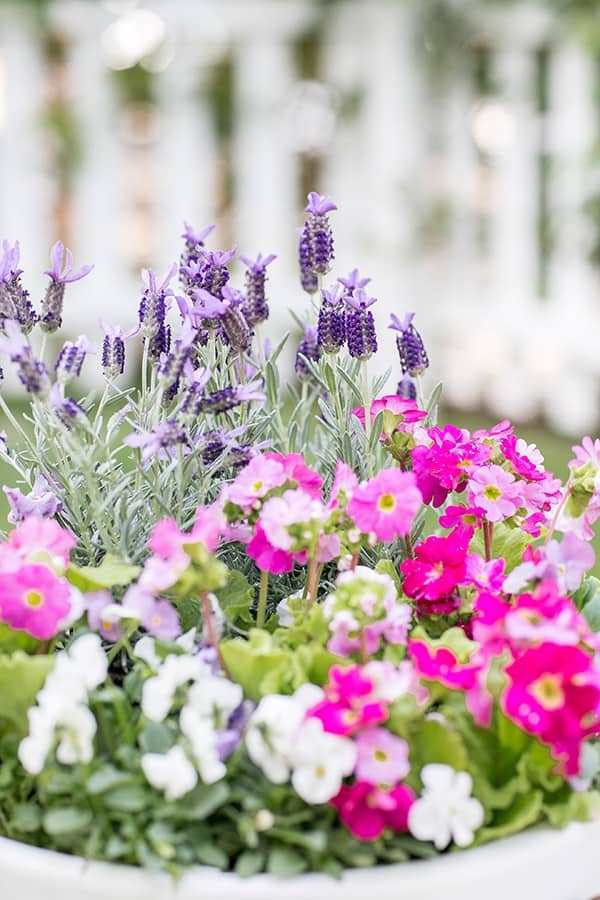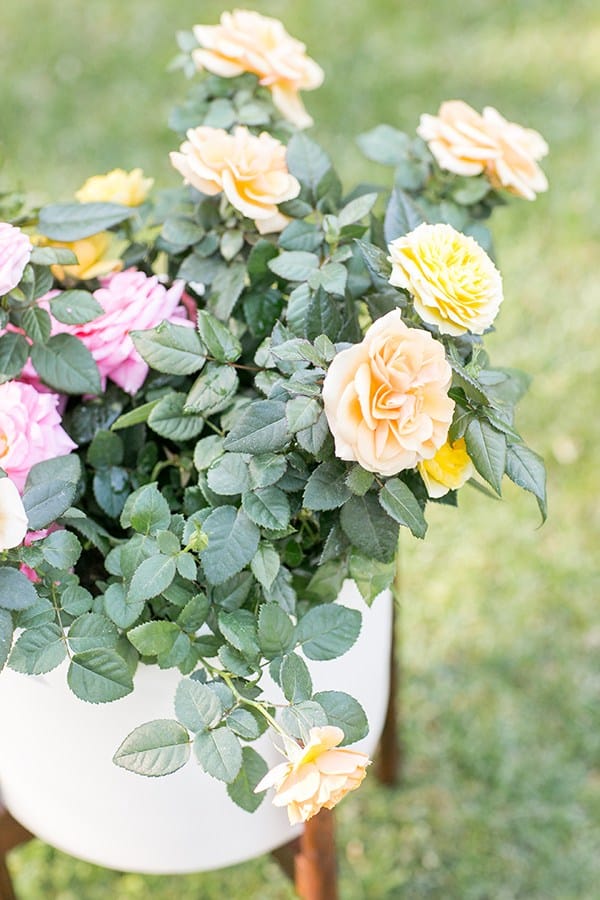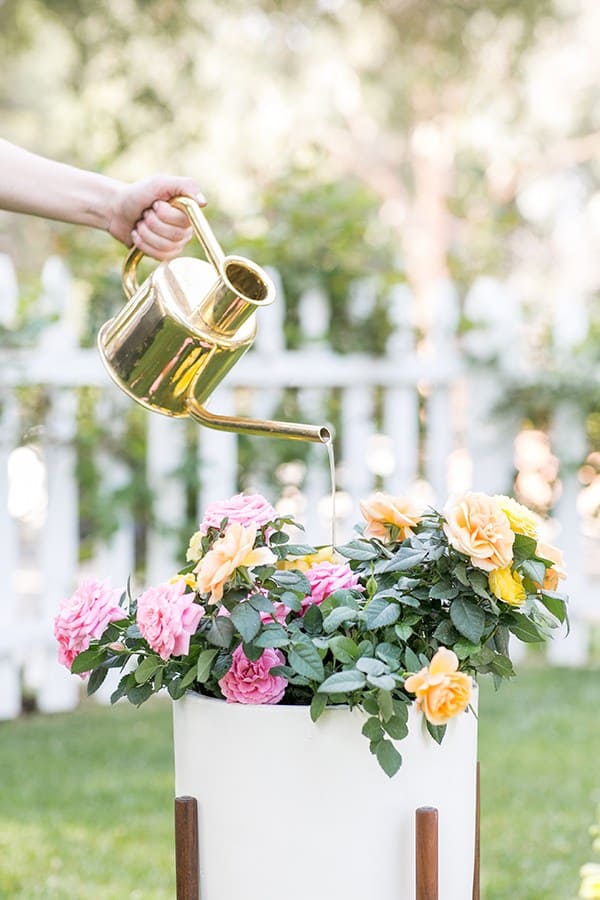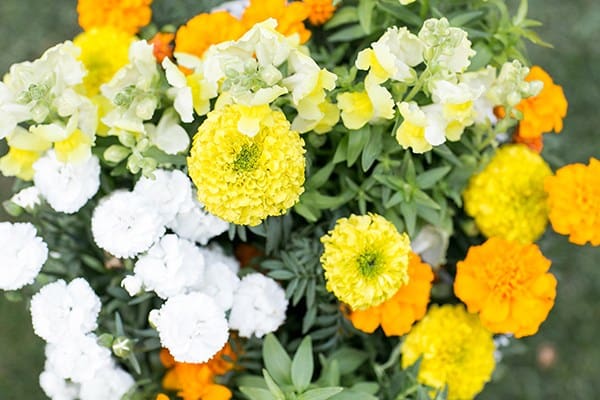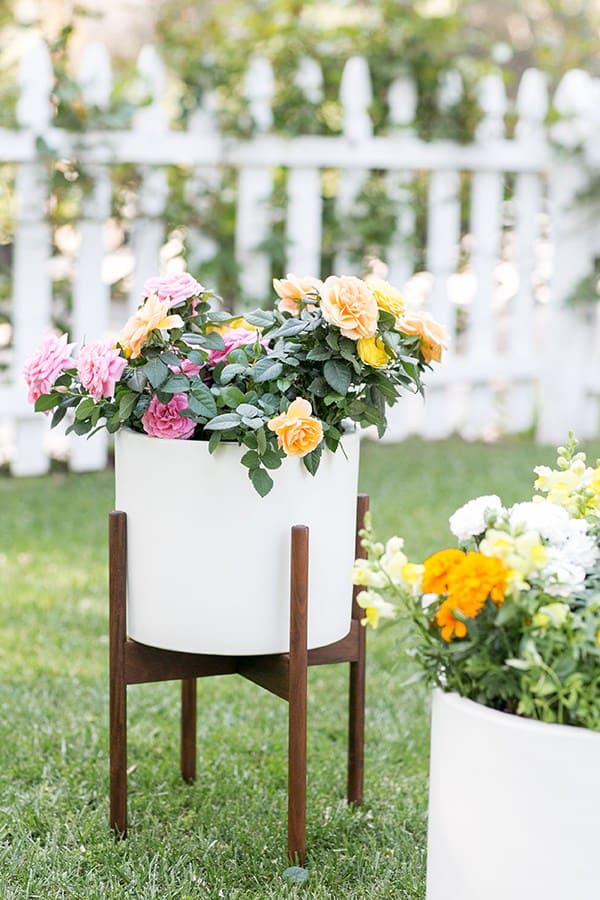 The Best Lemon Bar Recipe!!
Dough
2 cups flour
1/2 cup confectioners sugar 1 cup butter
Combine all the ingredients until the dough clings together. Press the dough into a 9×9 greased pan. Bake for 17 minutes at 350 degrees.
Lemon filling
4 eggs
1/3 cup fresh squeezed lemon juice (about 2 or 3 lemons will do the trick)
2 cups sugar
1/4 cup flour
1/2 teaspoon baking powder
Directions
Mix the eggs together first. Then continue to mix in the rest of the ingredients. Try not to over- mix the filling… a tip would be to add the dry ingredients together in a bowl first. Take the crust out of the oven and pour the lemon filling on top. Bake for 25 minutes at 350 degrees. Let it cool completely before you cut into squares or shapes. Once the shapes are cut, sift powdered sugar on top and garnish with edible flowers!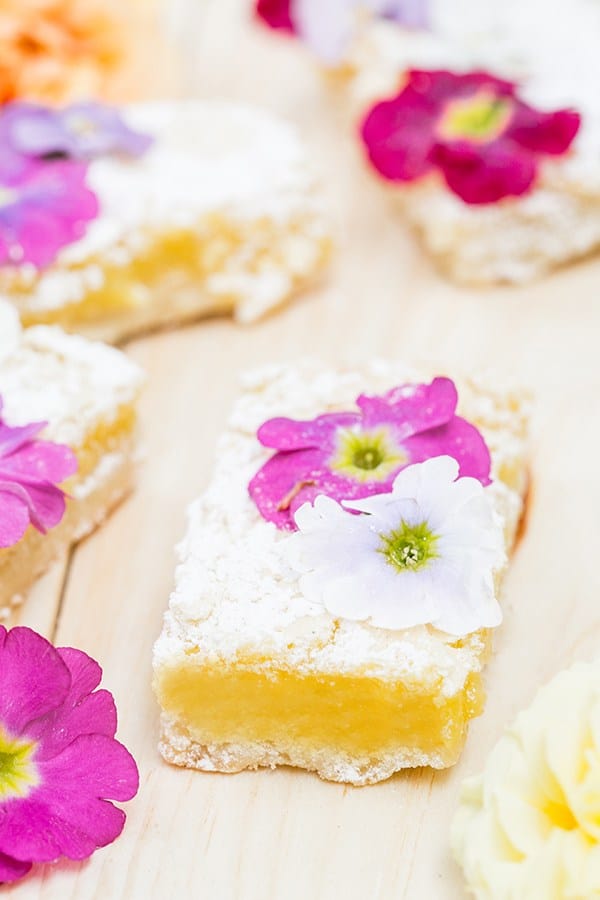 This post is brought to you by Miracle-Gro.