Combing two of our favorite things for summer… lemonade and popsicles! These three-ingredient honey lemonade popsicles are sure to cool you down during the hot summer days!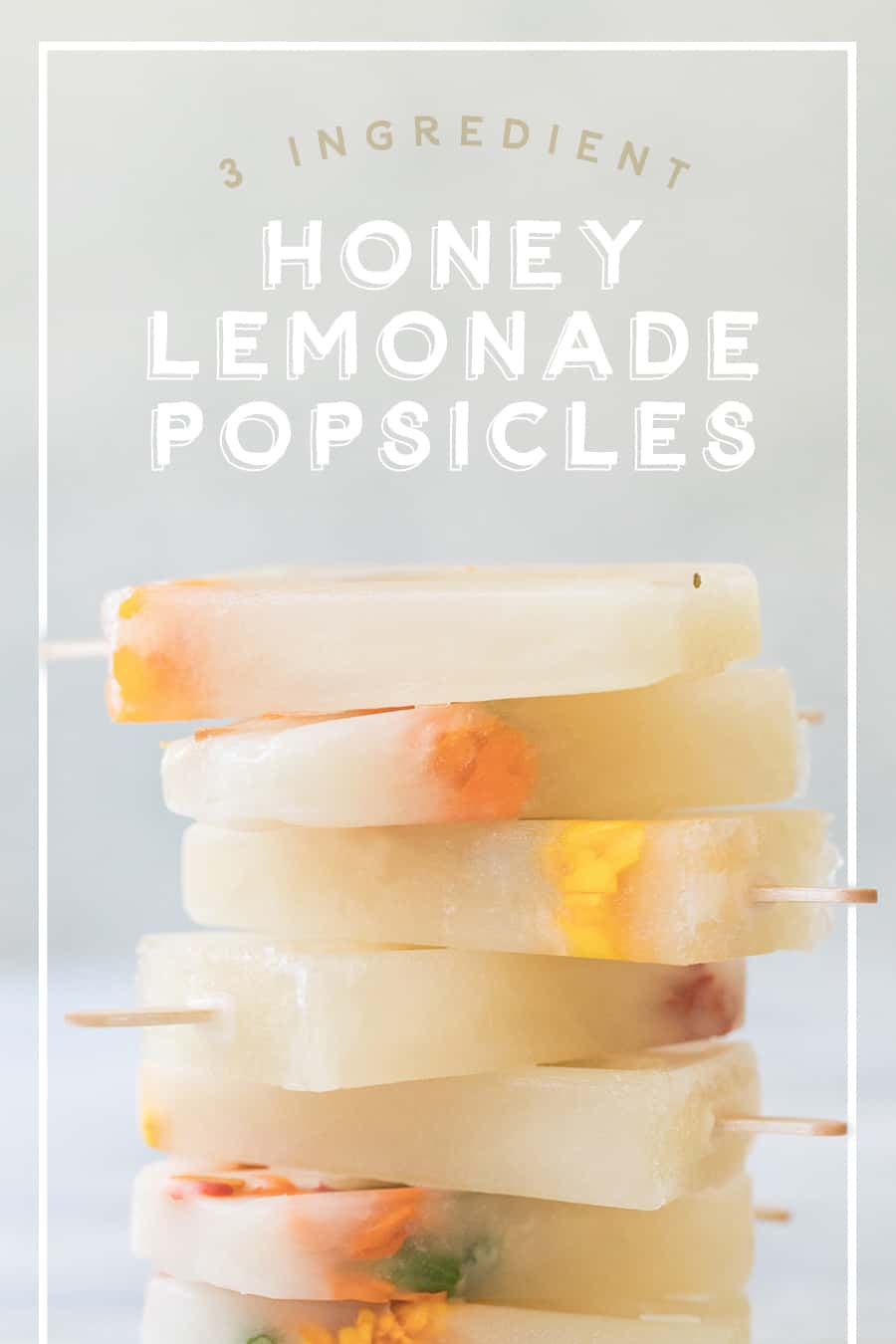 These are my favorite summer popsicles! They're simple to make, sweetened with honey and beautiful with edible flowers! We actually made these on Home & Family TV for the Hallmark Channel. You can watch the video here.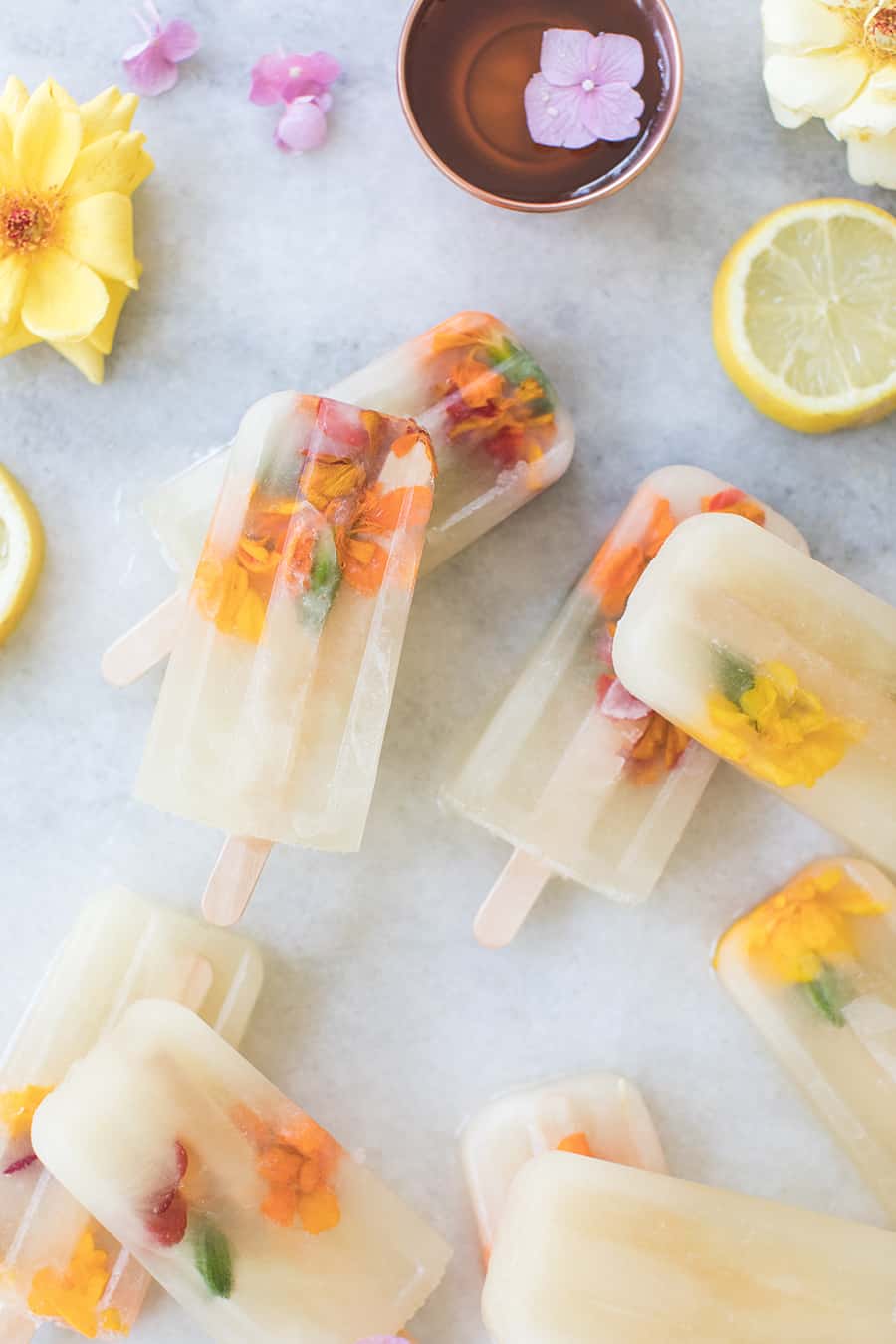 Serve them at a summer movie night or tropical party! They're perfect or so many occasions!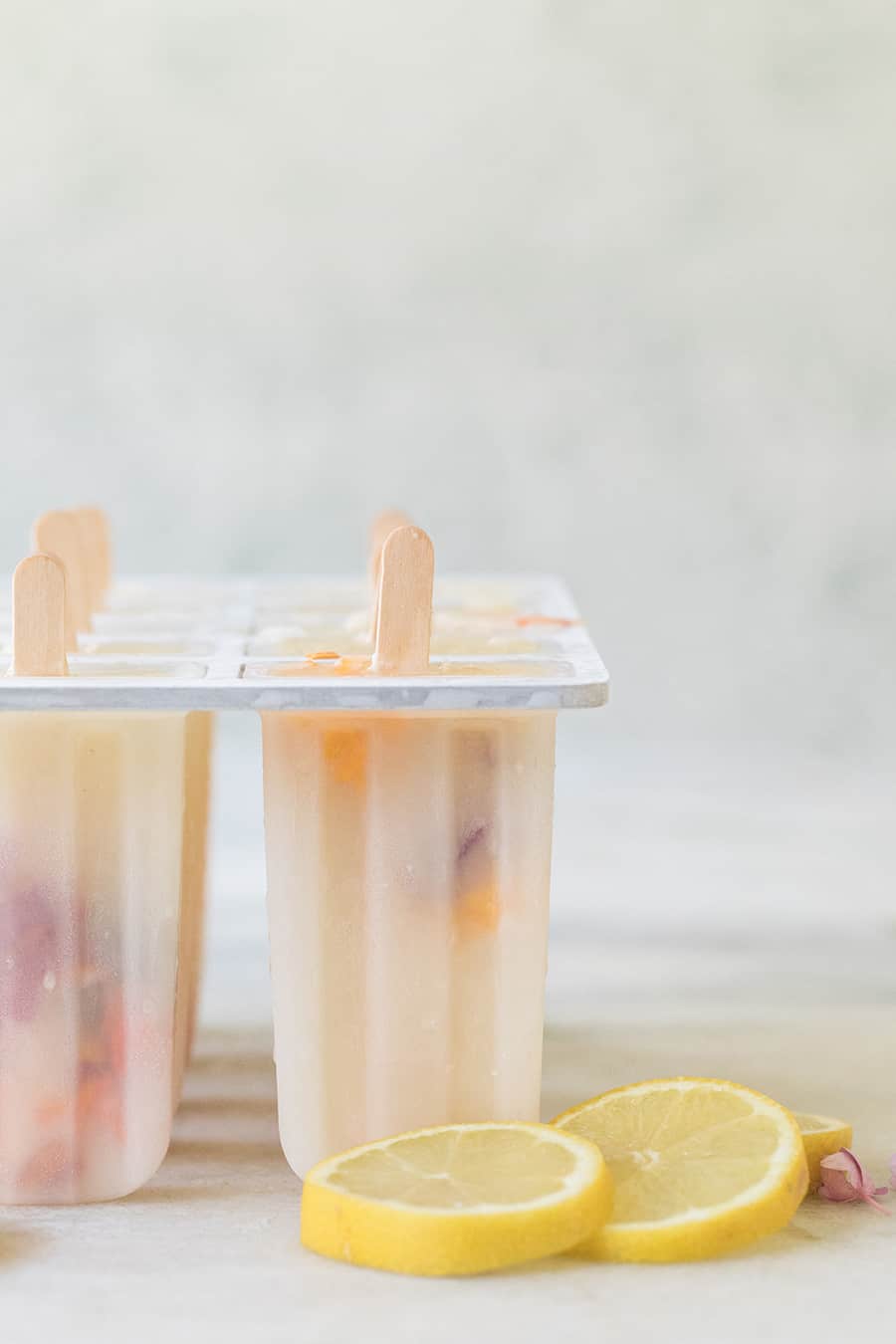 We used honey to sweeten these and only 1/2 cup in the entire recipe! The best part about these honey lemonade popsicles are that there are only three pure ingredients, honey, lemon juice, and water.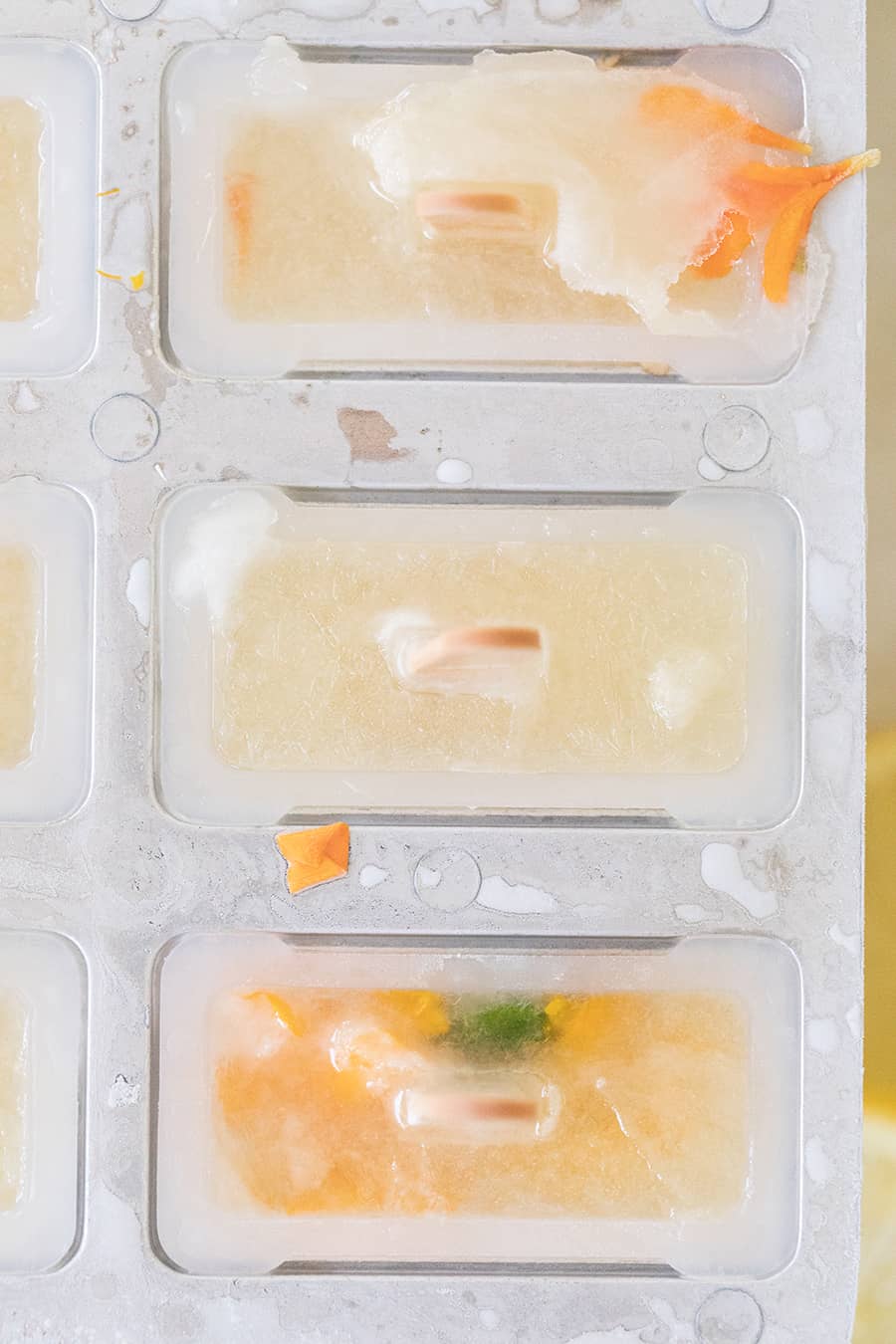 How to Make Honey Lemonade Popsicles
Ingredients
Honey
Fresh Squeezed Lemon Juice
Water
Directions
Squeeze lemons to make 1 cup lemon juice
In a small saucepan add honey and water and simmer until honey is reduced and melted
In a container with a spout, add the lemon juice, honey water, and cold water
Pour into popsicles molds and add edible flowers
Place sticks in and freeze them overnight
Quick tip for making popsicles…
Make sure to leave about 1/4″ space at the top of the mold to drop in the flowers and for the popsicle to expand. 
When juice and water freezes, it expands. If the juice and ice expand over the mold, it makes the removal of the lid on the mold harder. Also, you don't get a clean edge to your popsicle.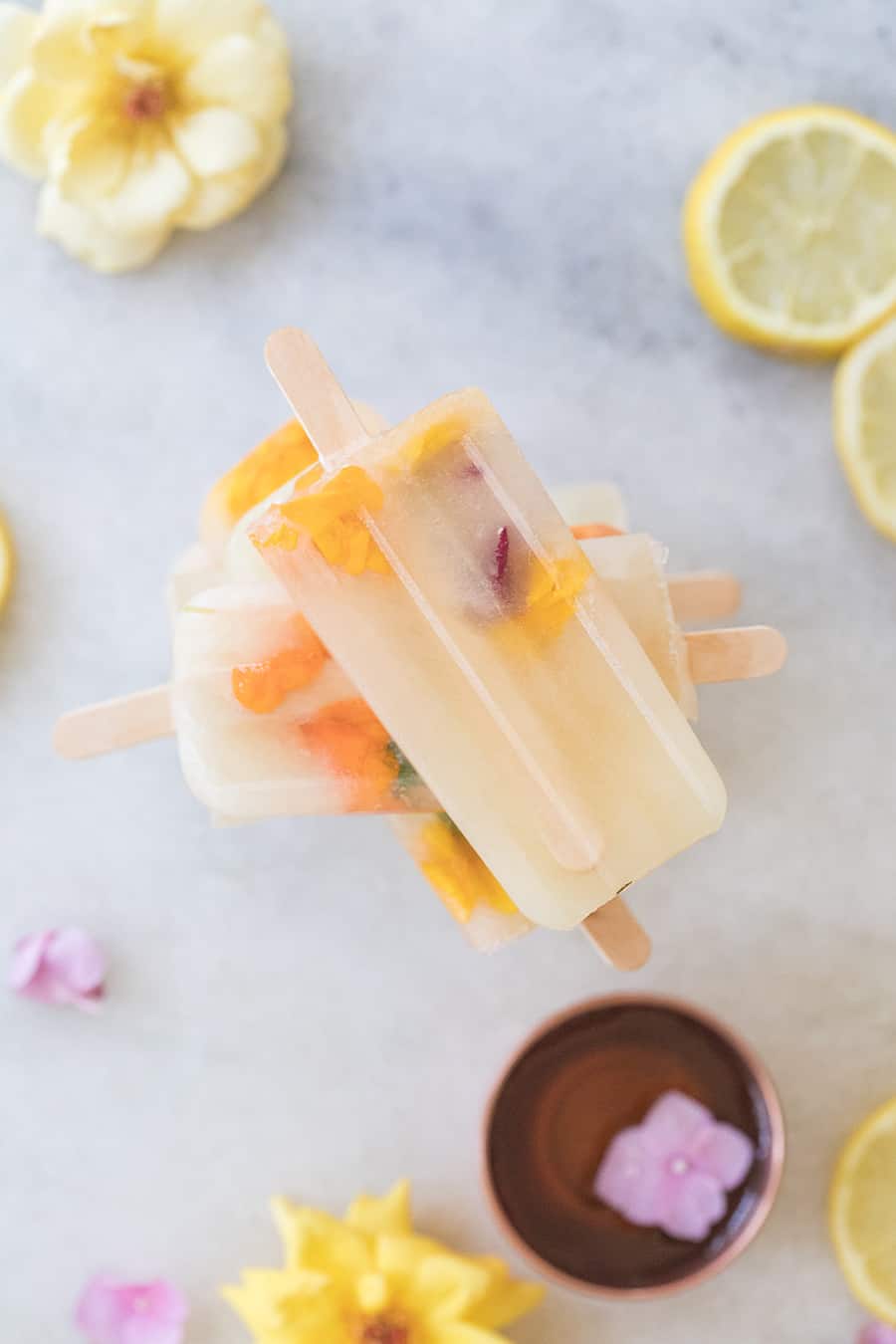 BEST POPSICLE MOLDS
I use these molds often and really like them. Buy extra popsicles sticks for it! Here are more options:
Watermelon + Pineapple Popsicle Mold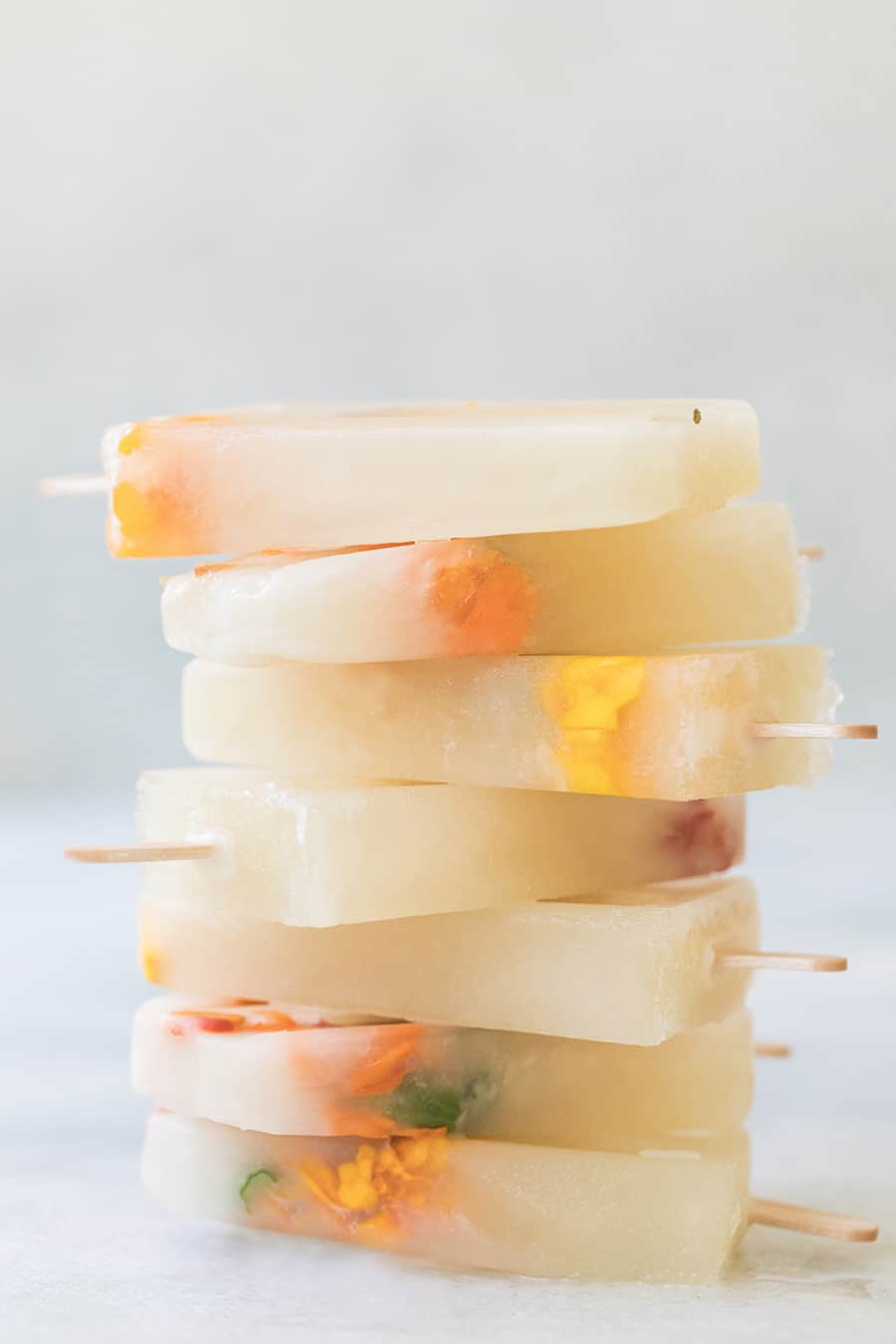 Edible Flowers
If you want to add in edible flowers for color and texture you can do that as well. I pick them from my edible flower garden or you can buy them From Whole Foods in the herb section.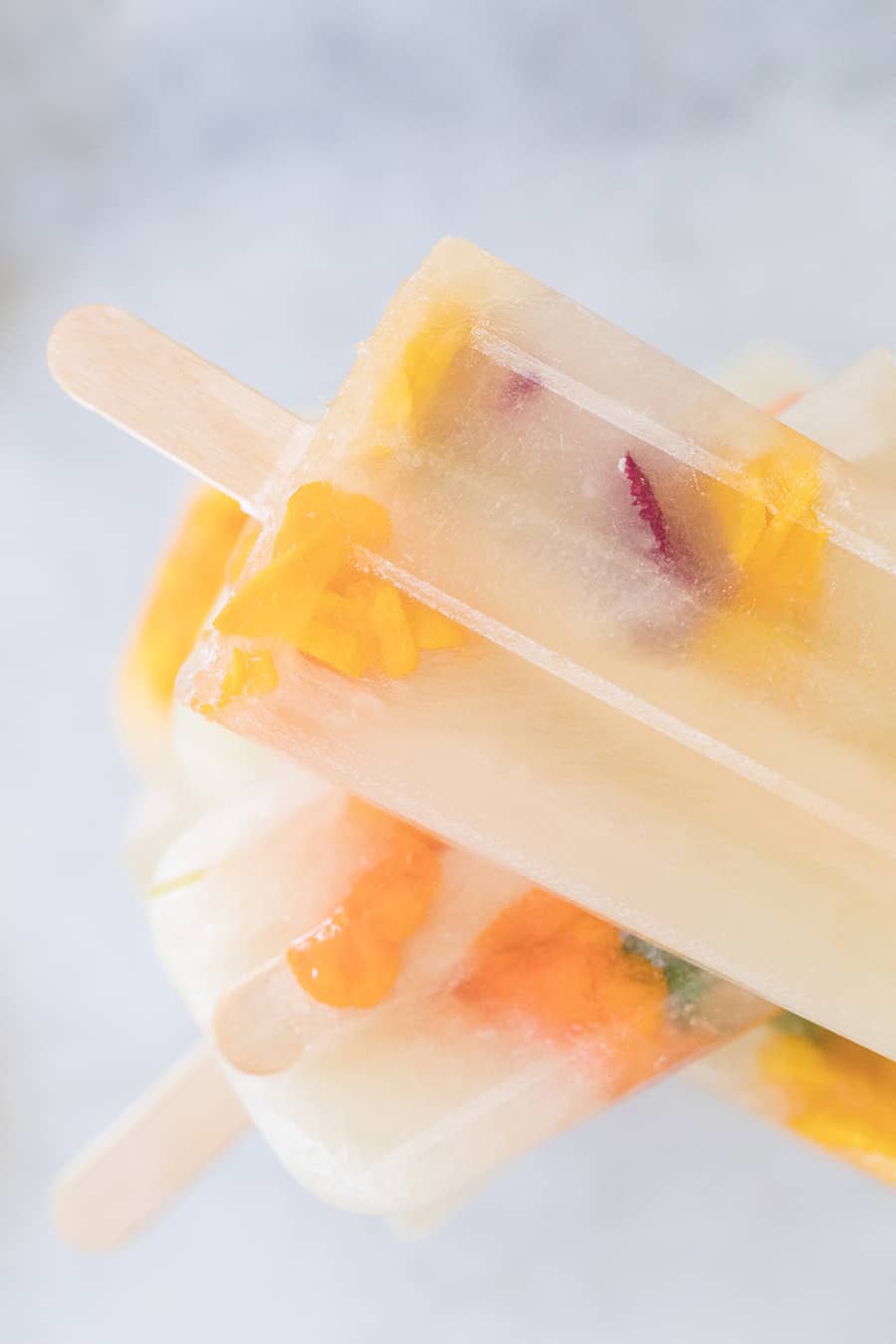 More Popsicle Recipes
POPSICLE VARIATIONS
There are so many types of popsicles you can make. Here are some ideas and variations you can do.
Vegan popsicles and dairy-free popsicles.
Popsicles without dye, use natural dye instead.
Healthier without artificial sugar, use natural sweetness instead like honey or stevia.
Popsicles with alcohol.
When making popsicles with milk or cream, always use a tablespoon or two of cornstarch so the popsicles won't be icy and will stay creamy when they freeze.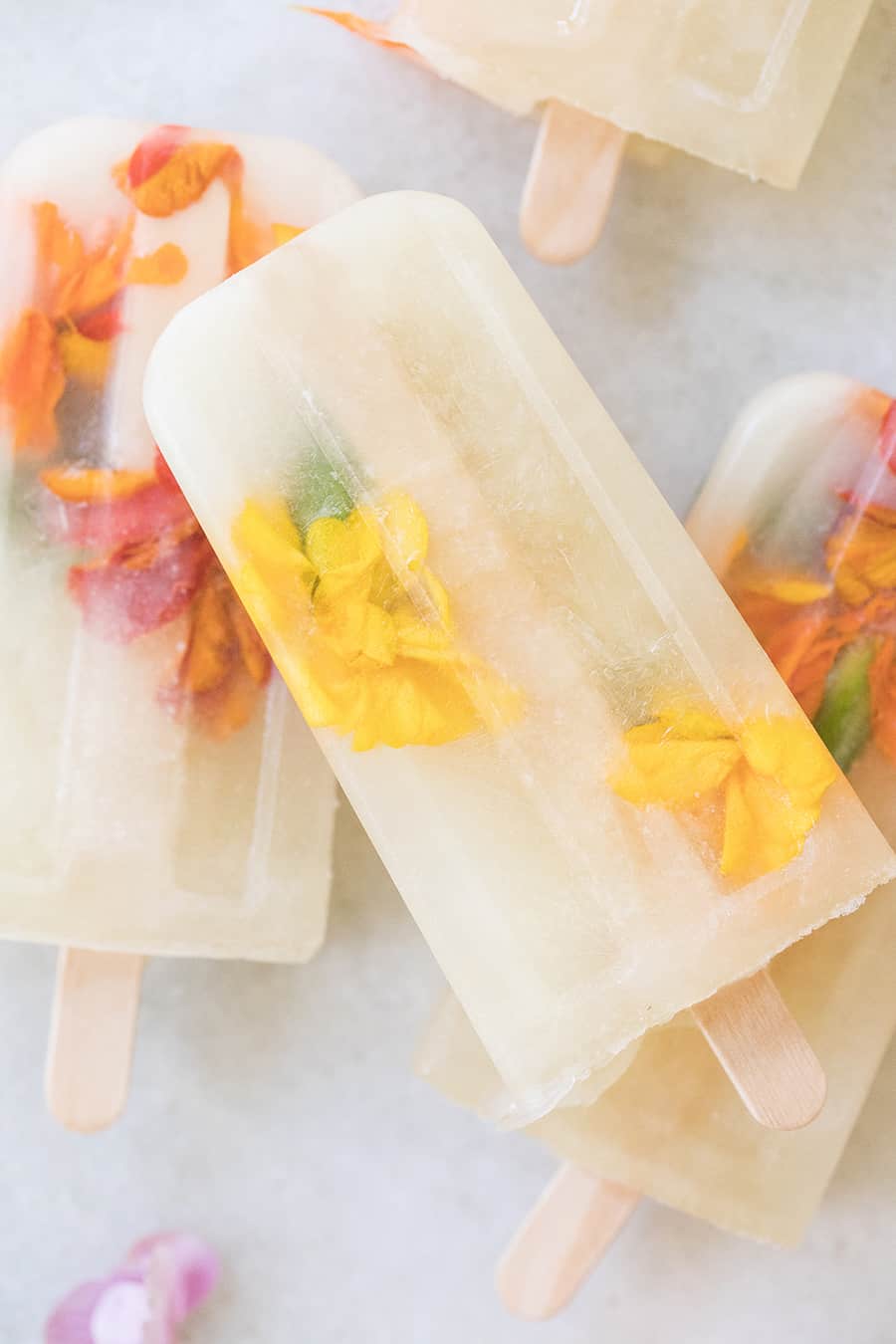 Let us know if you make these by leaving a comment and review below! Furthermore, show us your photos by tagging @sugarandcharm on social!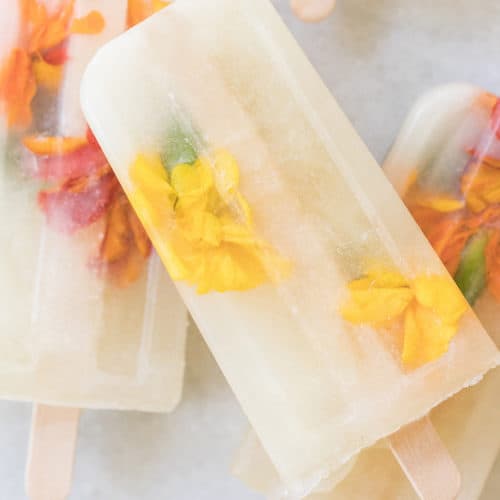 Ingredients
1

cup

fresh squeezed lemon juice

1/2

cup

honey simmer in a small saucepan with a ½ cup water to melt and reduce honey

1½

cup

cold water

16

Edible flowers if you desire
Instructions
Squeeze lemons to make 1 cup lemon juice

In a small saucepan add ½ cup honey and ½ cup water and simmer until honey is reduced and melted

In a container with a spout, add the lemon juice, honey water, and 1½ cup cold water

Pour into popsicles molds and add edible flowers

Place sticks in and freeze them overnight