One of our favorite summer activities is having a movie night outdoors! Hosting a summer movie night is such a rewarding and fun pastime. Here are some fun tips and the best outdoor movie screen for hosting your own evening under the stars.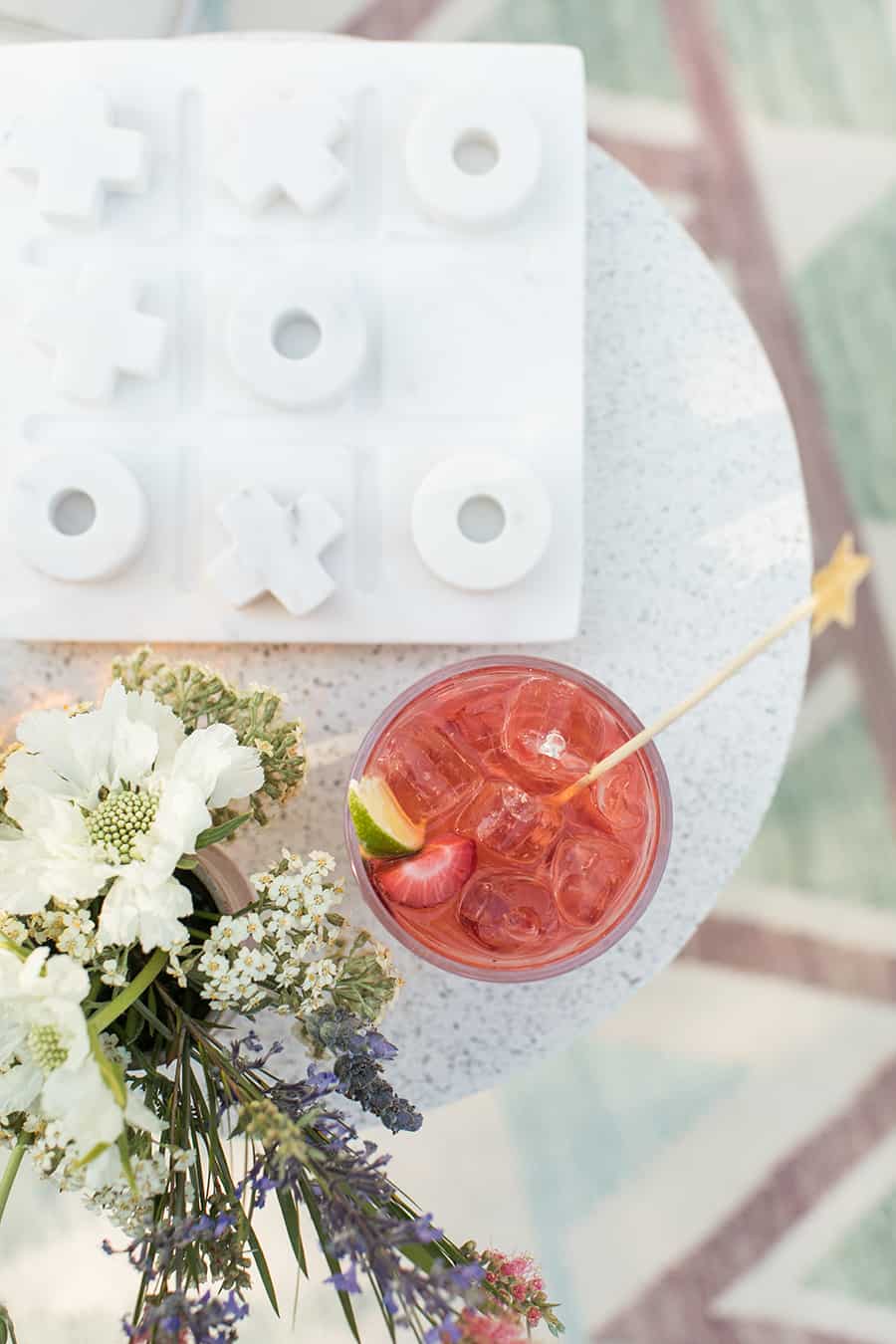 There's something very nostalgic about it and it's about the closest thing I can get to the classic drive-in I grew up going to.
For our movie night, we teamed up with our friends at Crate and Barrel, invested in an awesome projector and screen, and kicked off a new tradition creating incredible memories.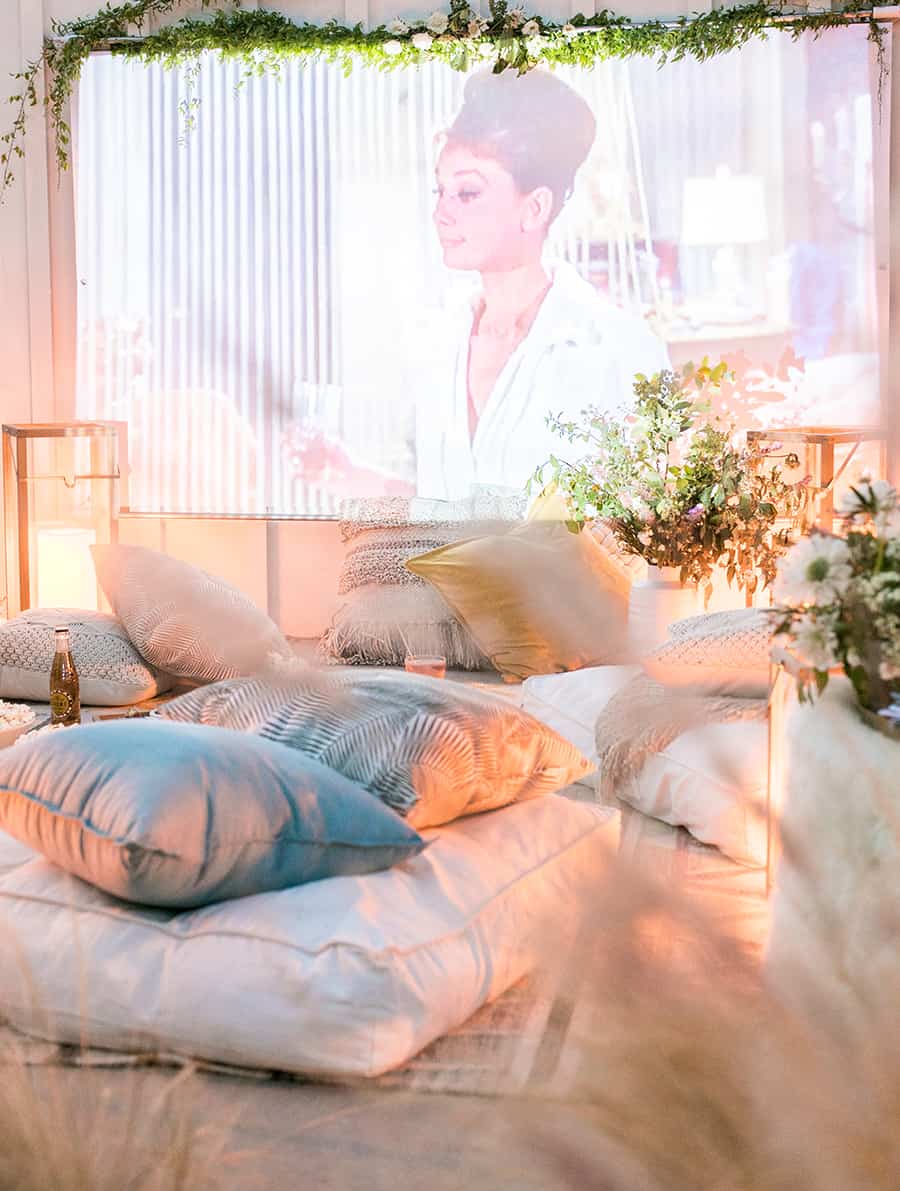 We've now had countless outdoor movie nights, under the stars, all summer long. Kids and adults love this memorable activity!
How to Host an Outdoor Movie Night
The Best Projector
First step to creating a charming outdoor movie night is buying the right projector. We actually went through and tested 5 projects before we finally settled on the ViewSonic M1 Portable Projector with Harmon Kardon Speakers.
It's really small and the speakers are full-room audio. The picture, size, and quality of the projector are incredible (the hubby is very particular about this stuff!).
Hook the Firestick into it and can play movies from that, making it really easy.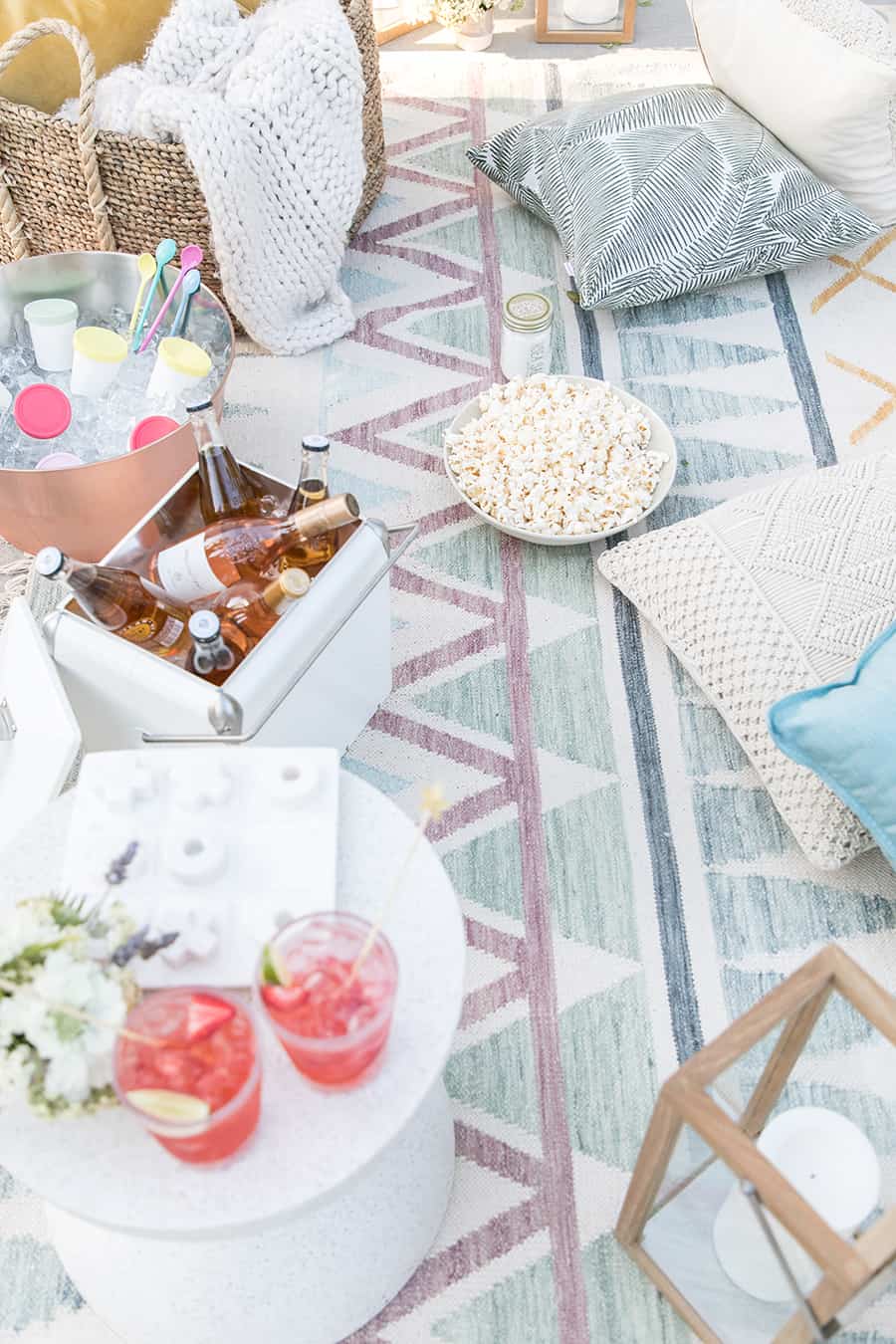 Outdoor Movie Screen
Here are the best options for outdoor movie screens:
JaeilPLM 100-Inch 2-in-1 Portable Projector Screen (the one we used)
Pottery Barn Outdoor Movie Screen
Vamvo Outdoor Indoor Projector Screen
YardMaster2 White Portable Folding Frame Projection Screen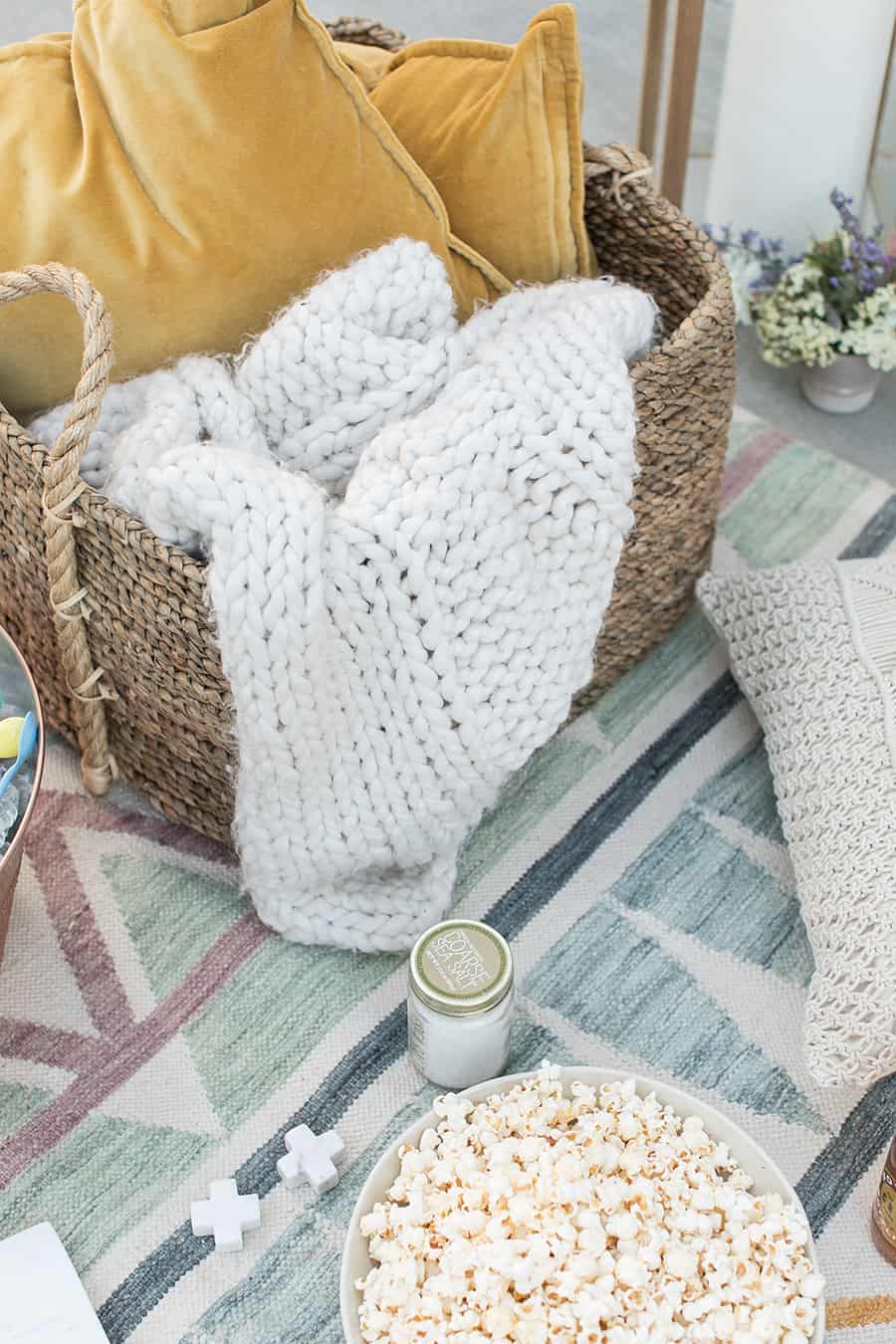 Movie Night Decorations
Next, make sure you set the mood and create the most comfortable outdoor atmosphere!
This is where Crate and Barrel come in… I had fun ordering charming decor items like pillows, poufs, blankets, plates, vases, outdoor side tables, gorgeous large teak lanterns, and battery-lit candles.
Also, trays and popcorn bowls, plates and napkins. They had everything I needed to create this entire outdoor movie party! Shopping guide below!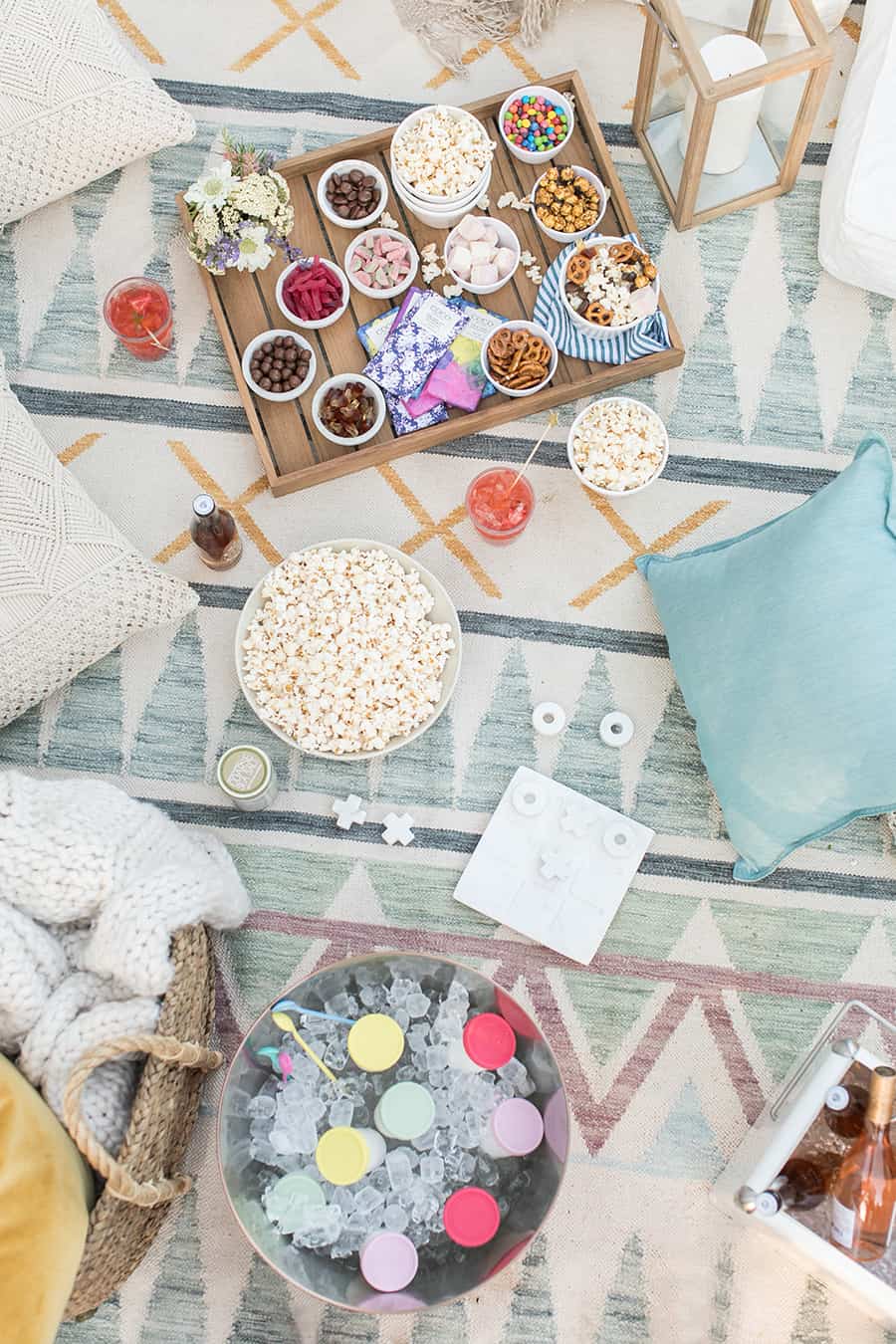 Lay a rug down and add cozy blankets and throw pillows to make it comfortable for guests.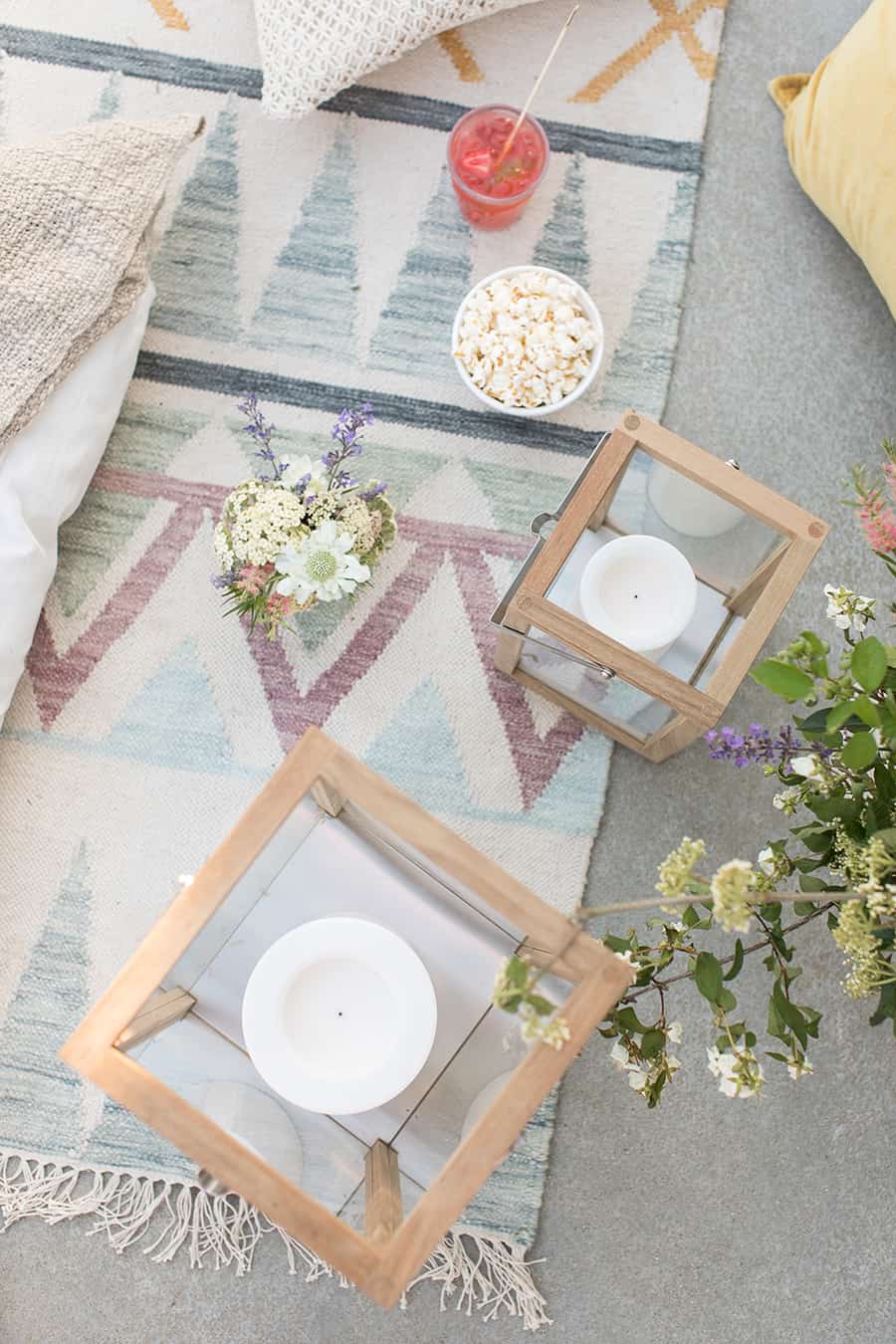 The large teak lanterns and candles made a huge difference in the overall ambience of the movie night.
There is nothing better than flickering candles under the stars. I highly recommend these ones from Crate.
I have them set on an automatic timer and they come on when the sun sets every evening. Truly the BEST!! We had so compliments on the lanterns and candles too.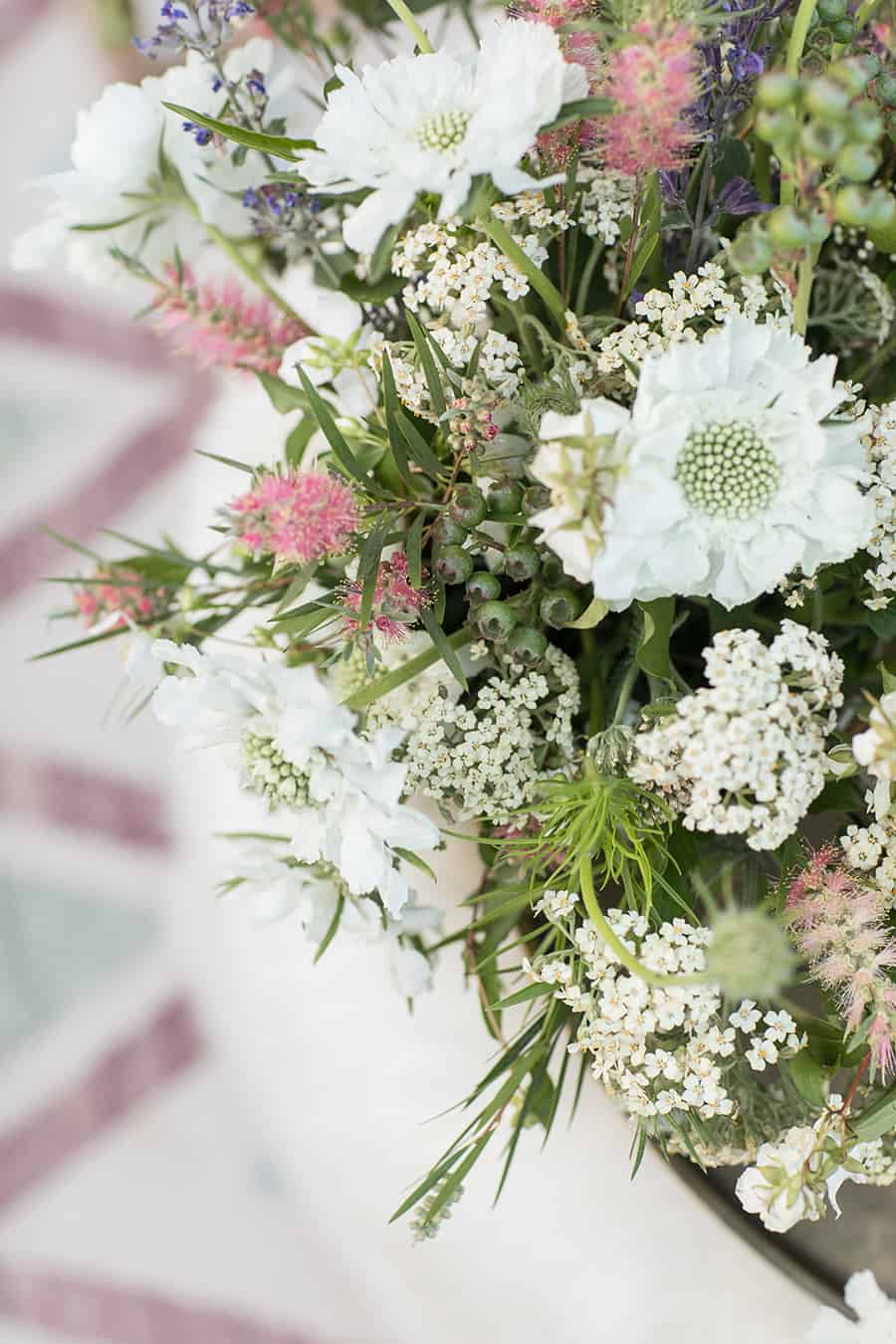 For extra decor, I always add flower arrangements to any party I do.
You can do this by cutting foliage and flowers in your yard, putting together store-bought flowers or ordering from a local florist.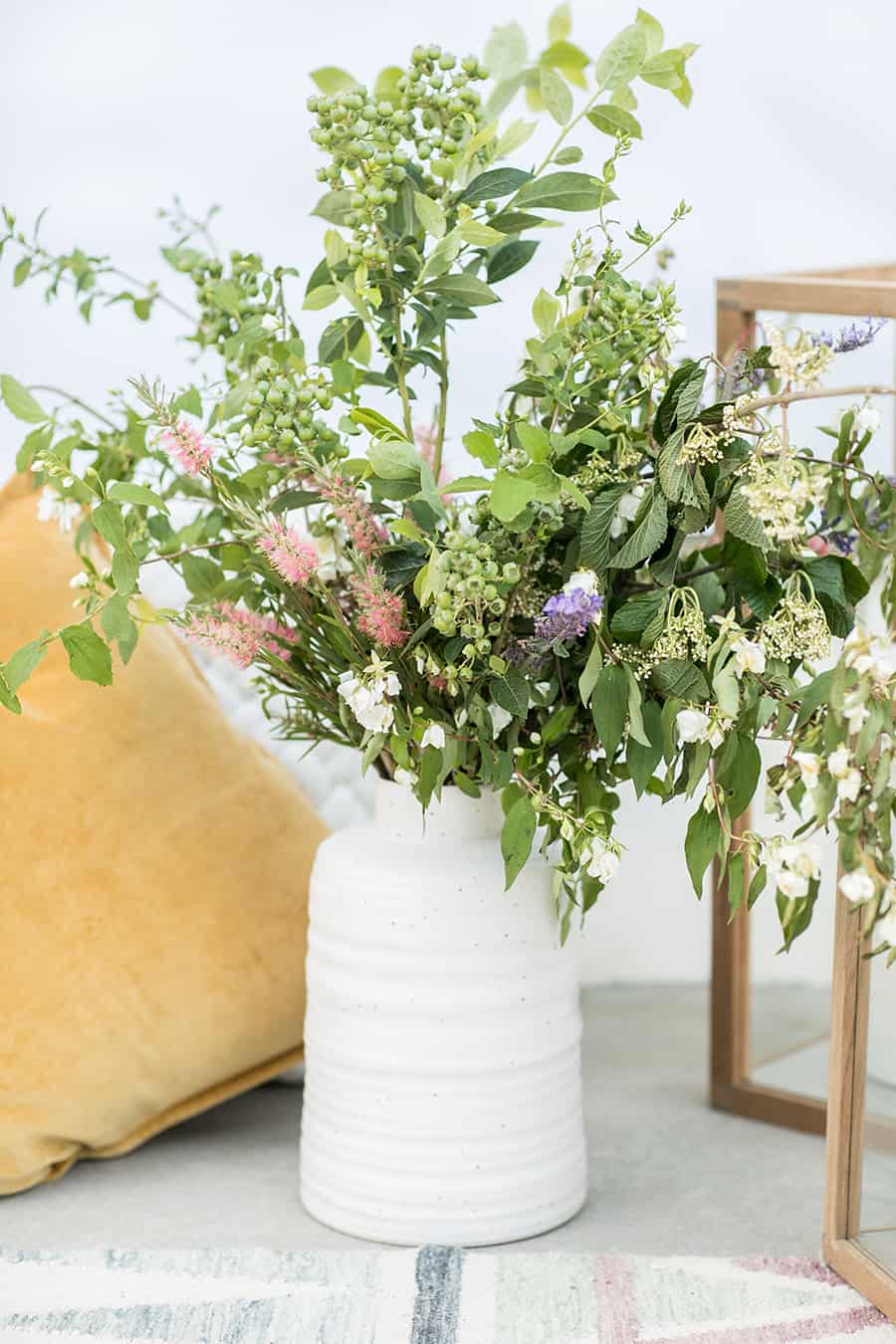 Using poufs with a large tray works as another side table for drinks and appetizers.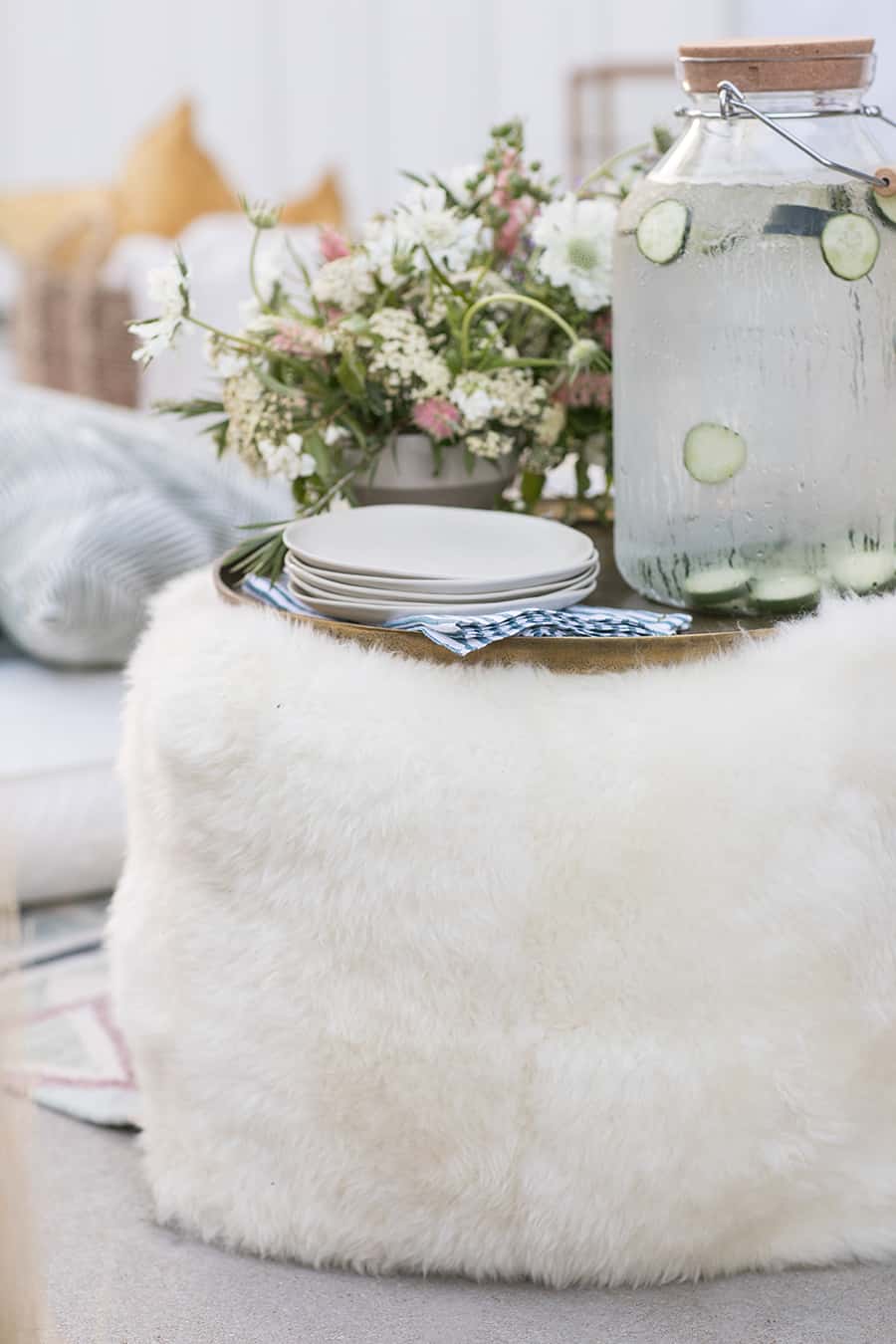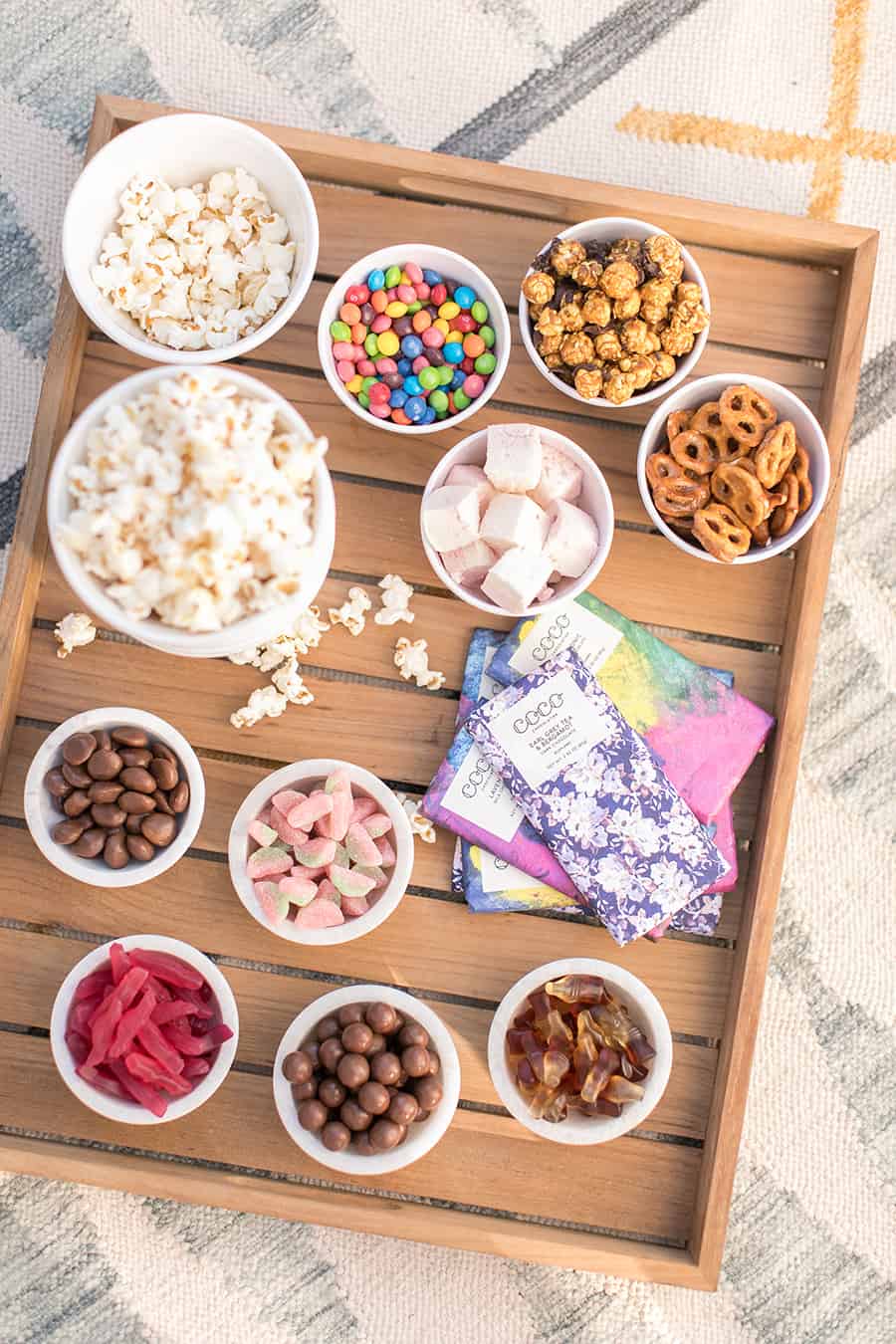 Candy Tray and Popcorn
It's not a movie night without candy and popcorn and one thing I love doing is mixing popcorn and candy together.
Place out bowls of delicious candy and popcorn and guests could make their own concoctions. One of my favorite combos is Milk Duds, popcorn, and pretzels…so GOOD!
Make sure to also serve healthier snacks too like a fruit platter or a cheese plate to give guests options.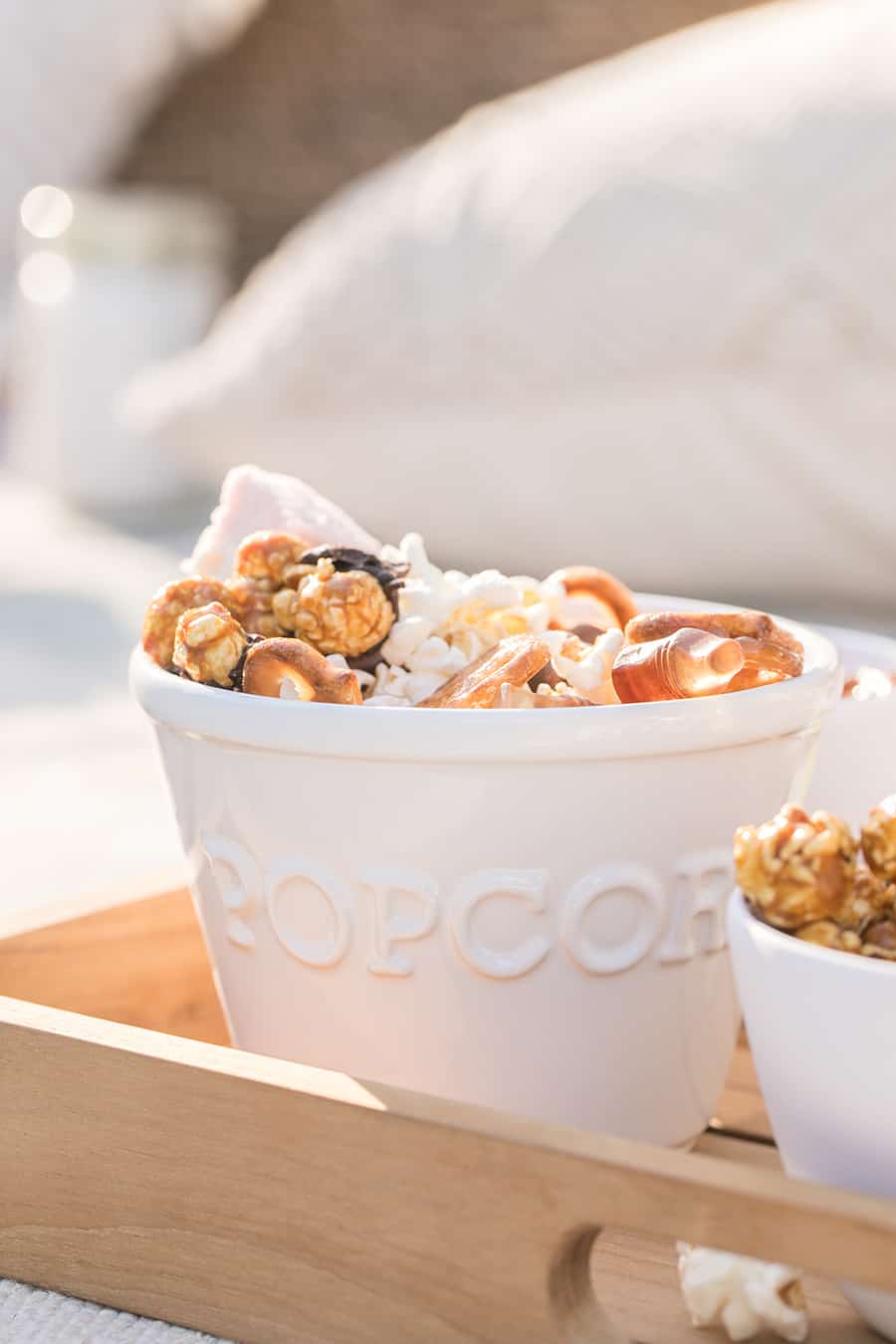 How charming are the little individual popcorn bowls?!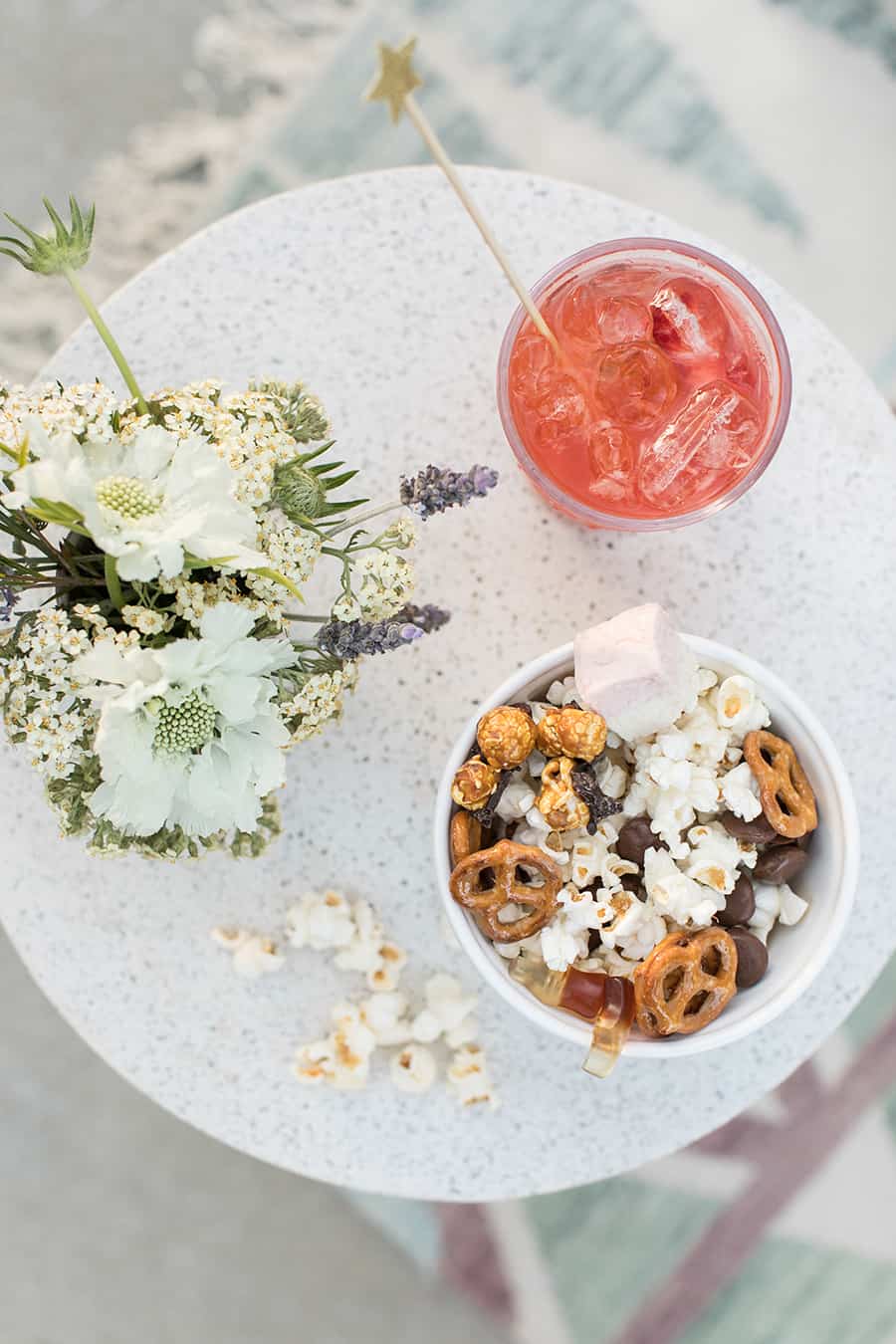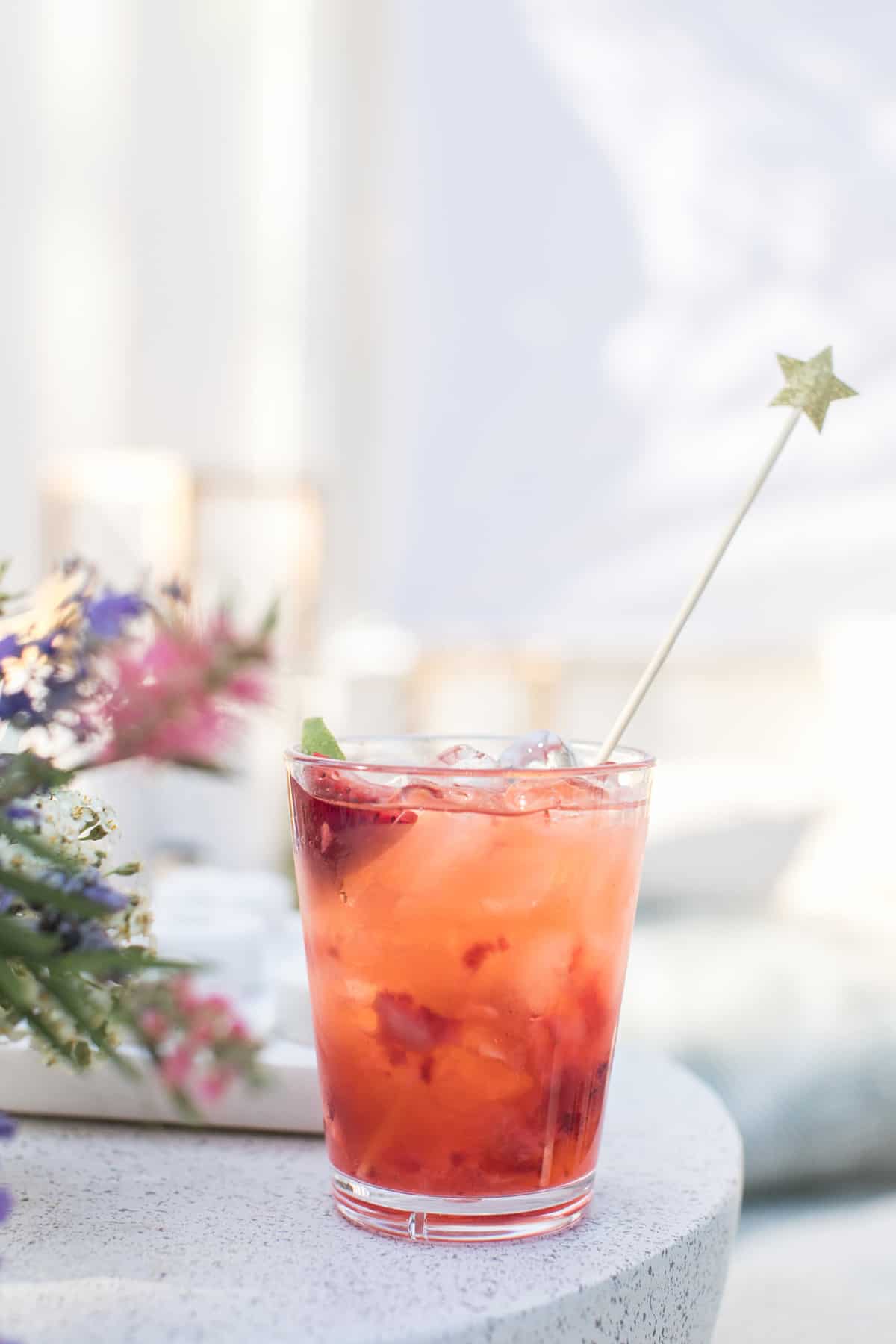 Cocktails and Drinks
For drinks, serve strawberry tequila sodas, Italian sodas, wine, Ranch water, frozen gin and tonics, strawberry froze or a sparkling grapefruit cocktail.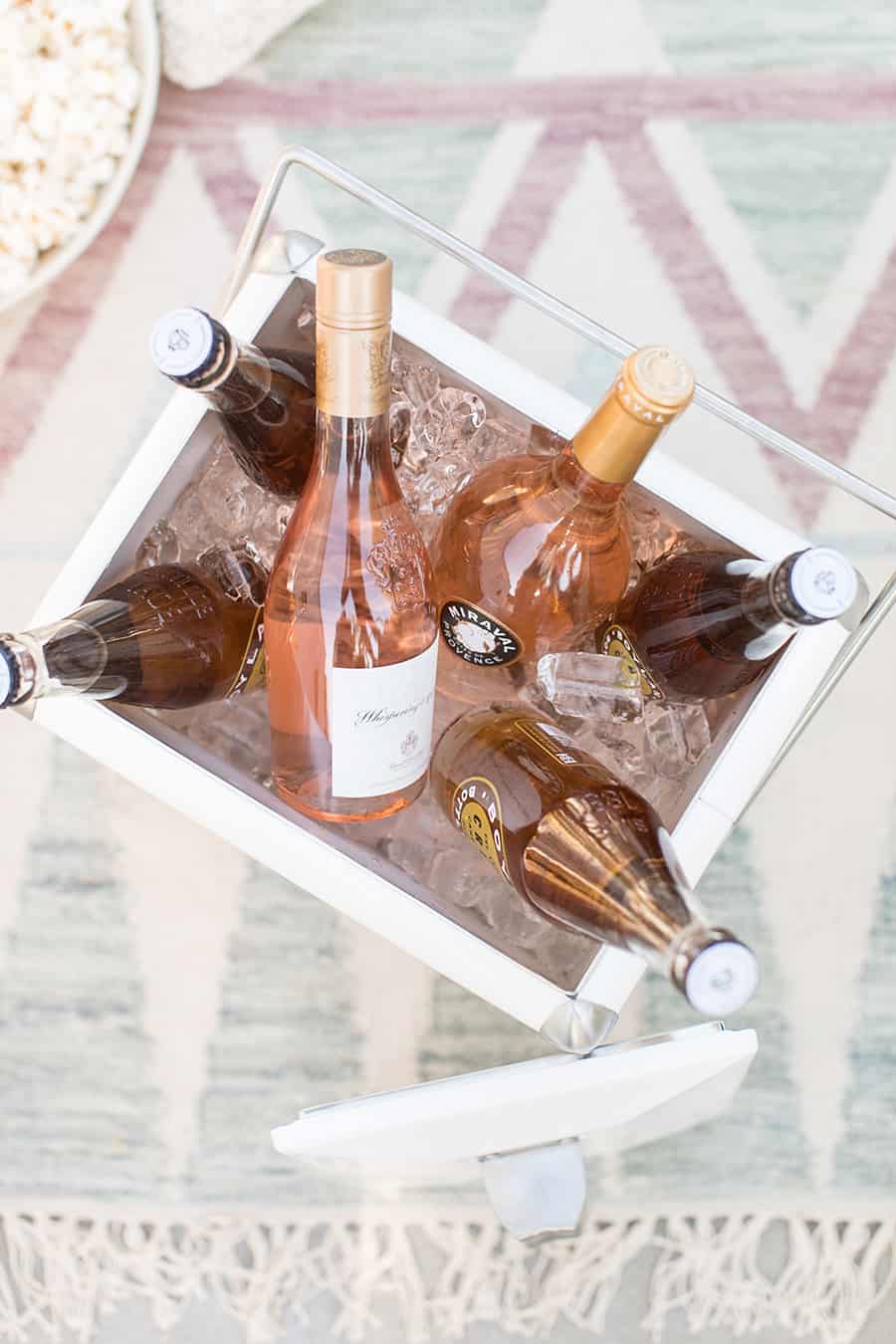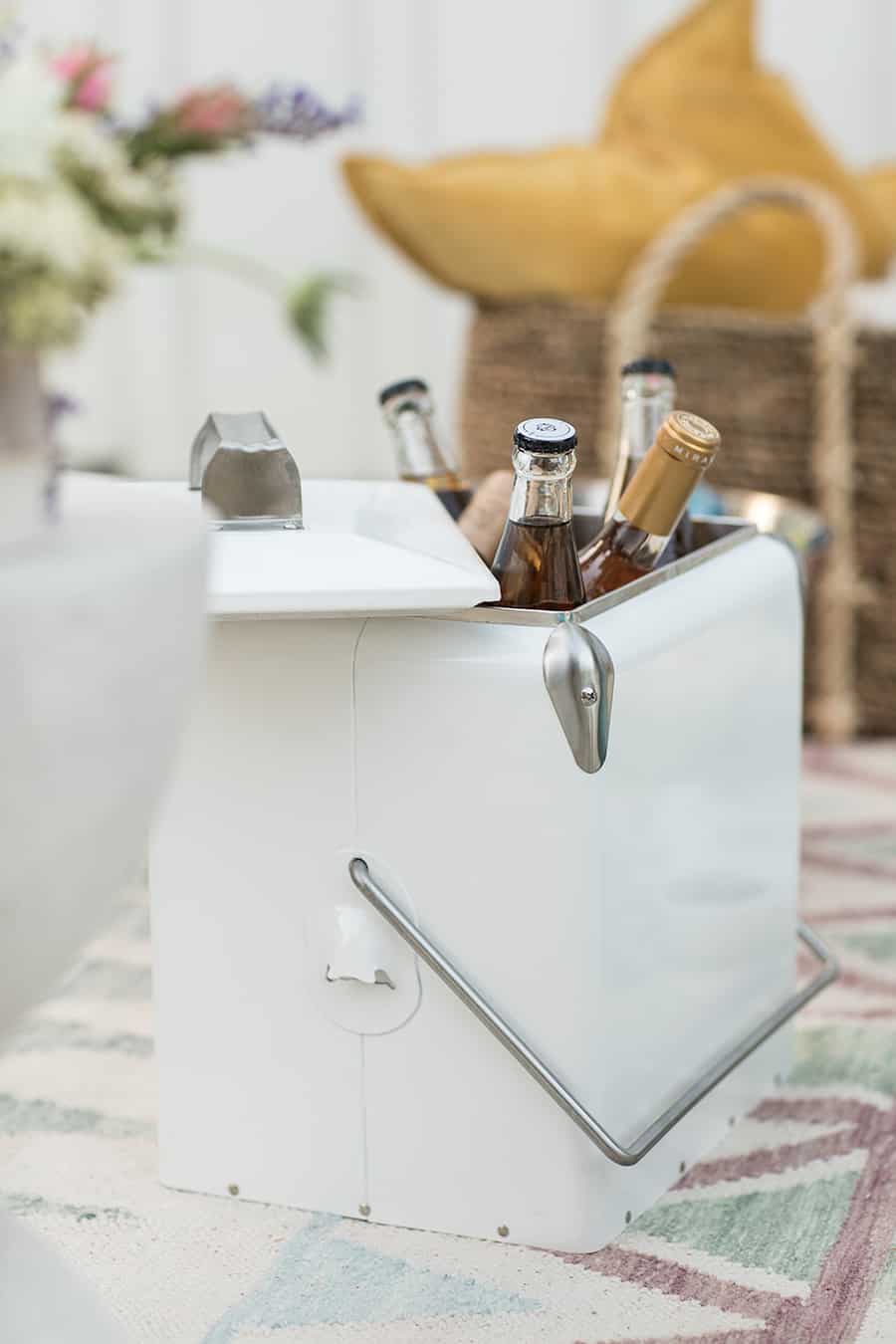 Love the vintage charm this outdoor cooler brought to the party. It was perfect for keeping the wine and sodas chilled.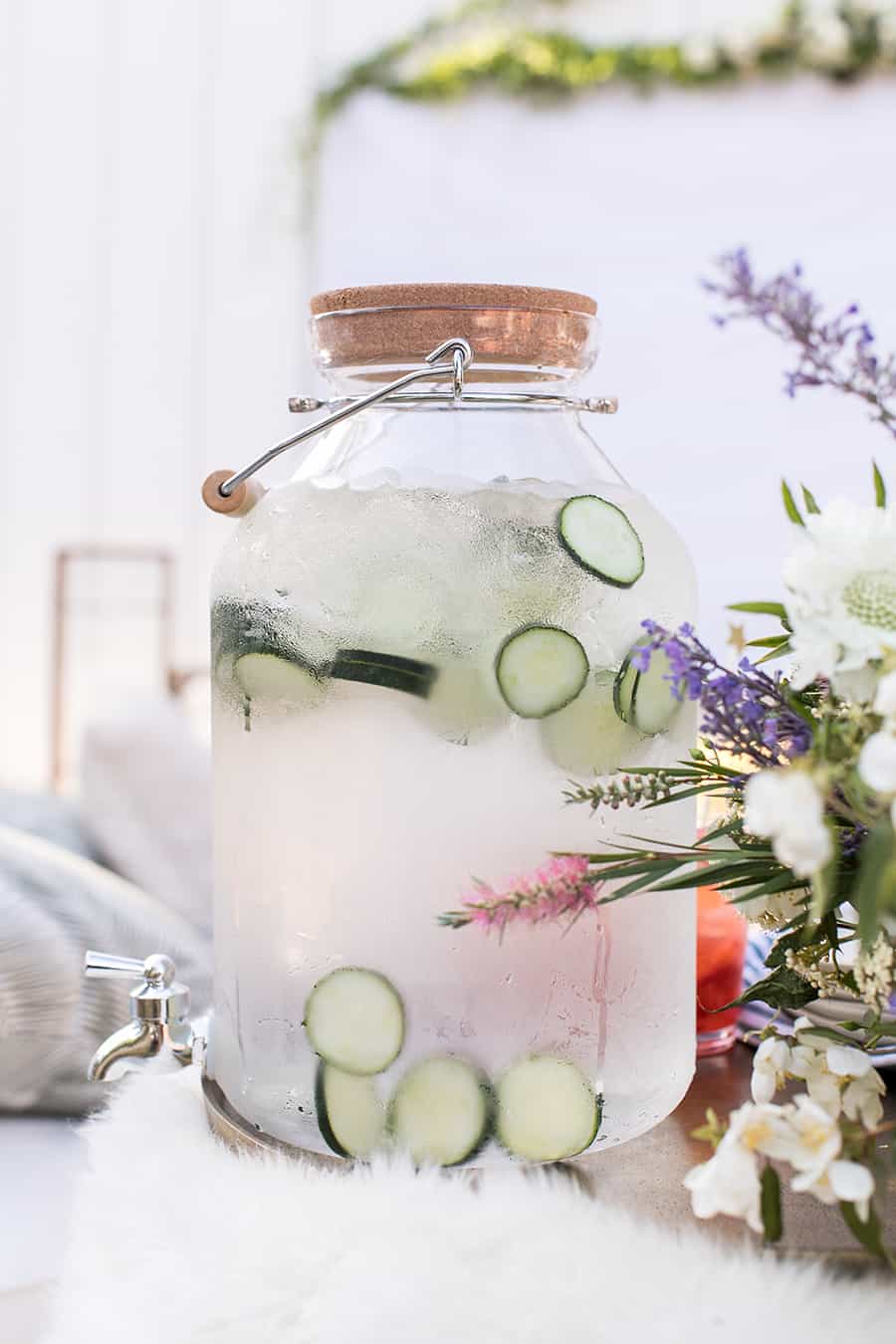 Always have water on hand. I like to add cucumbers and fruit to jazz it up!
Outdoor Movie Shopping Guide
Here are the products we used to put together our outdoor movie night!
Palm Pillows / Teak Lanterns / Outdoor Dinnerware / Outdoor Side Table / Acrylic Drink Dispenser / Marble Tic Tac Toe Game / Teak Tray / Popcorn Bowls / Ice Chest / Outdoor Cups / Projector / Screen / Firestick / Holden Vase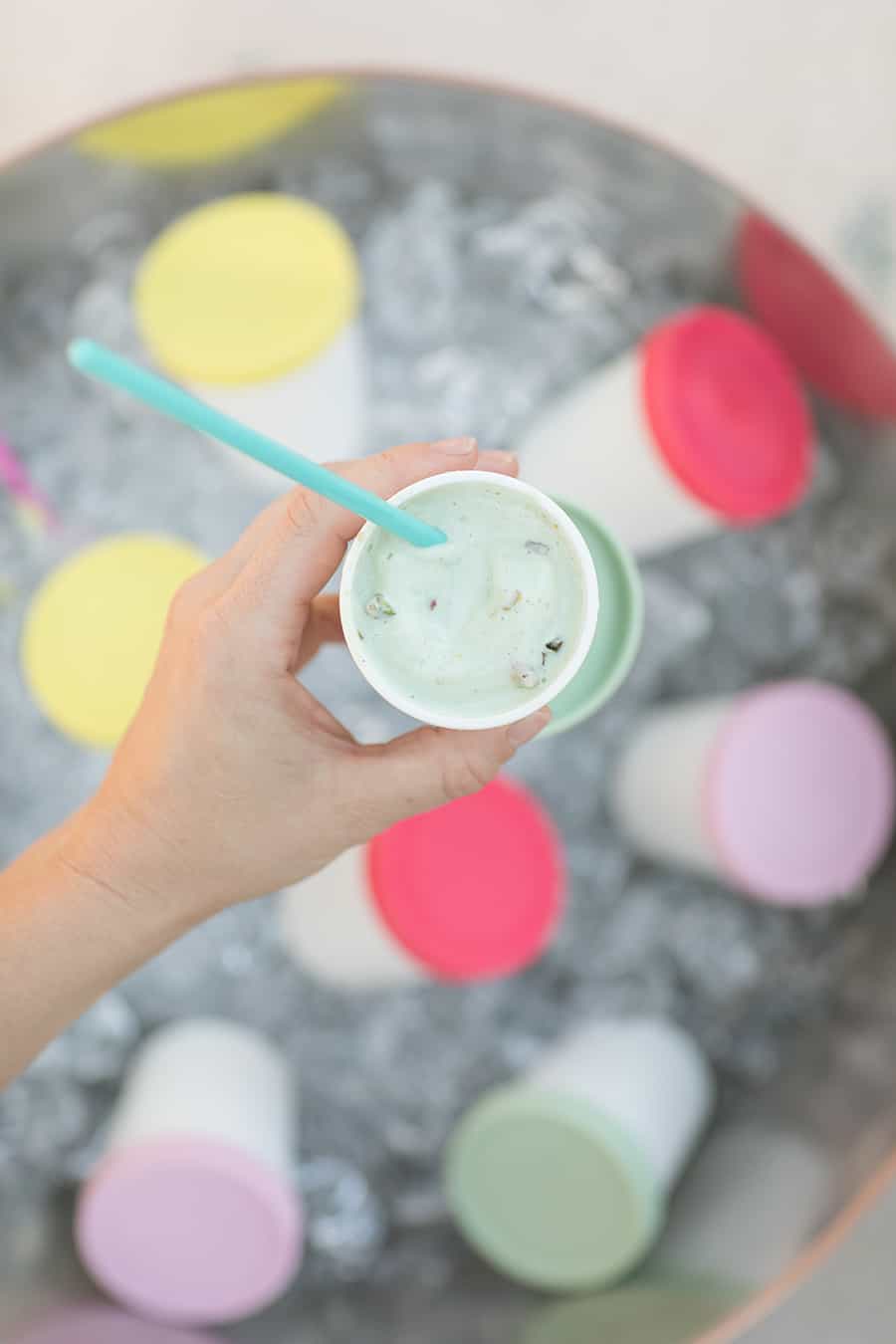 Frequently Asked Questions
What you need for an outdoor movie night?
Here's what you'll need to host an outdoor movie night:
Large outdoor movie screen
Projector – with a good speaker
Fluffy pillows, blankets and lawn chairs
Giant bowels of popcorn
Coolers full of sodas and water
What kind of projector do I need for outdoor movies?
After testing several outdoor projectors for our movie night we thought the ViewSonic M1 Portable Projector with Harmon Kardon Speakers was the best. It's easy to use and the sound is great.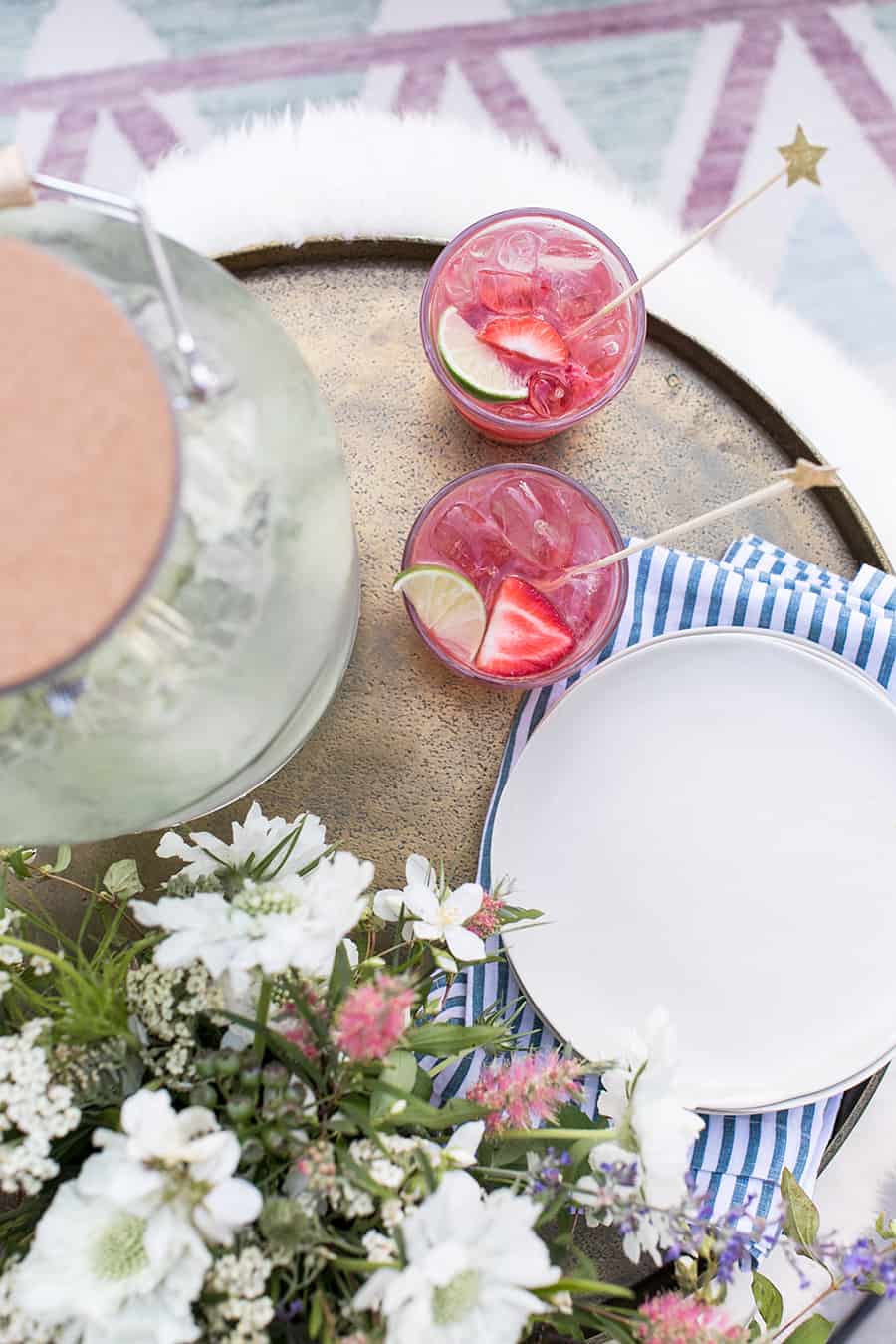 More Outdoor Party Ideas!
Backyard Wine and Cheese Party
Guide to Hosting a Tropical Sumer Party
How to Host an Ice Cream Party
The Most Epic Boozy Snow Cone Bar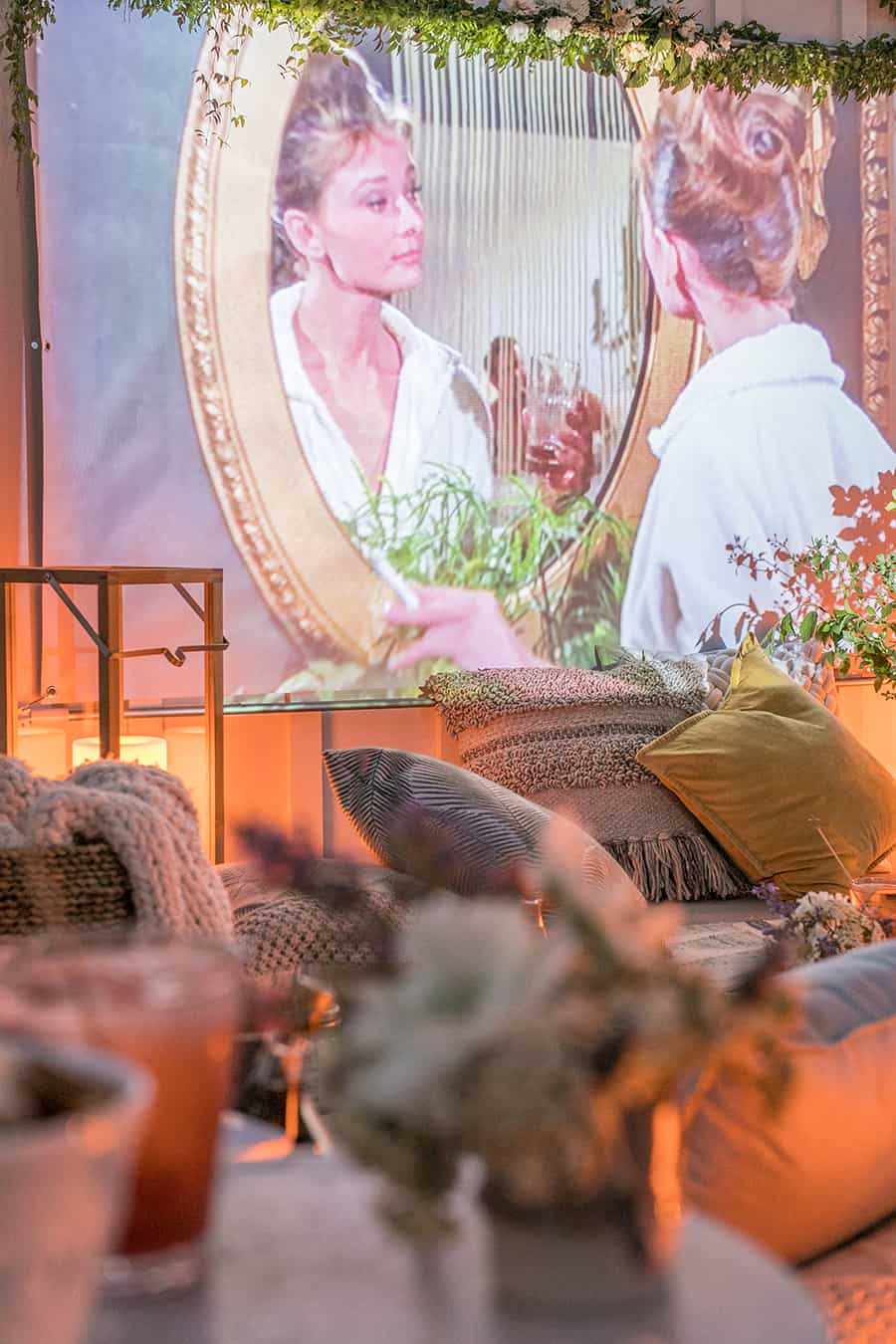 If you host an outdoor movie night, let me know how it turned out in the comments below!
You can also FOLLOW us on FACEBOOK, INSTAGRAM, and PINTEREST to see more delicious recipes, cocktails, desserts and party ideas!