Serving wine, especially to guests, can be intimidating! This guide is full of basic and helpful tips to build your confidence when serving wine. Pin or print our serving guide and refer back to it when you entertain. You'll be a serving pro!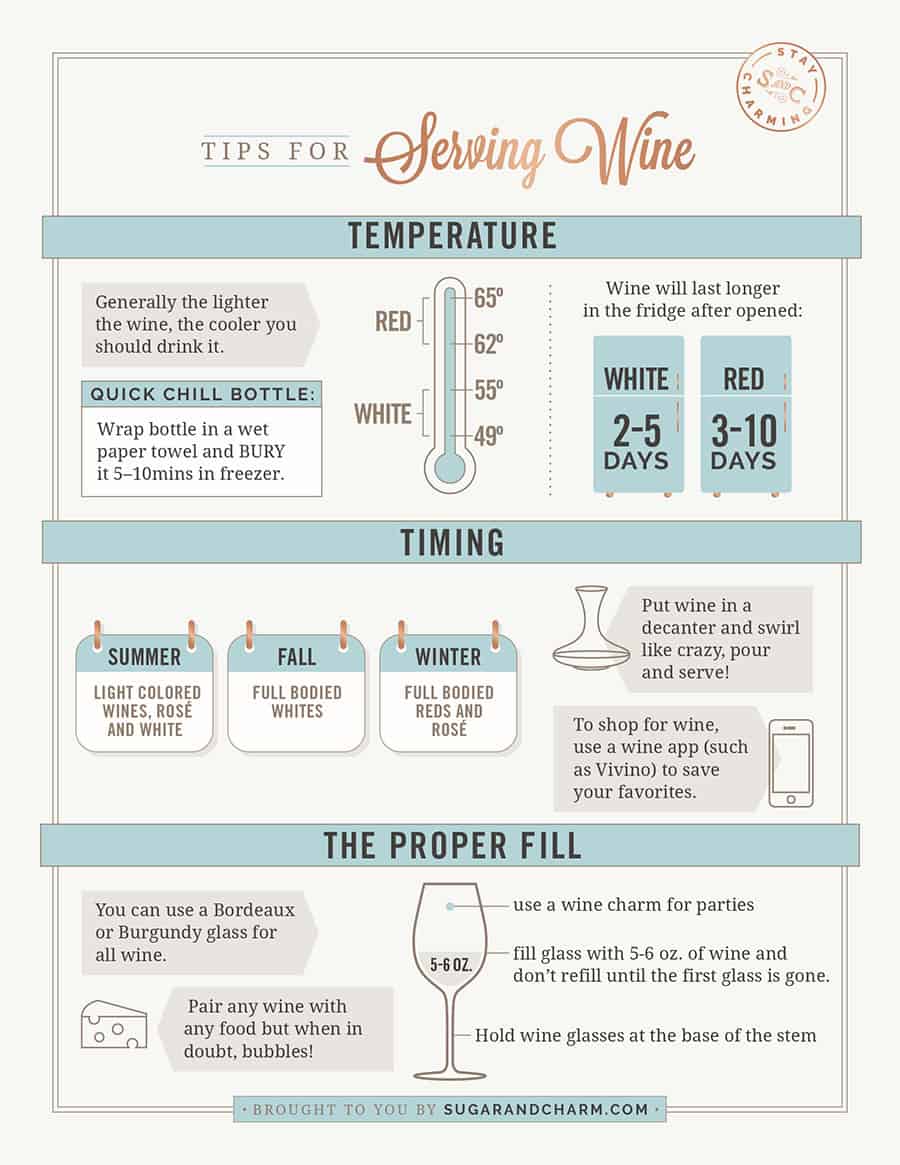 How do you serve wine at a party?
Julia Child once said "A party without cake is just a meeting." Well, I believe she would probably say the same thing about wine!
Wine is a must when entertaining. Even when serving cocktails, still have it available for guests. It can be intimating to know what to serve and how to serve it. Here's the order of what is typically served first. You don't have to serve all of this, but even if you serve bubbles and red, you would follow this order below.
Bubbles – If you're serving sparkling, serve it first and pour about 3-4 ounces in each flute.
White – White wine is second to be served.
Red – Red wine should be served after bubbles and white.
Dessert – Any dessert wines should be served last and you should only serve 2-3 ounces as they are sweet and thicker in texture.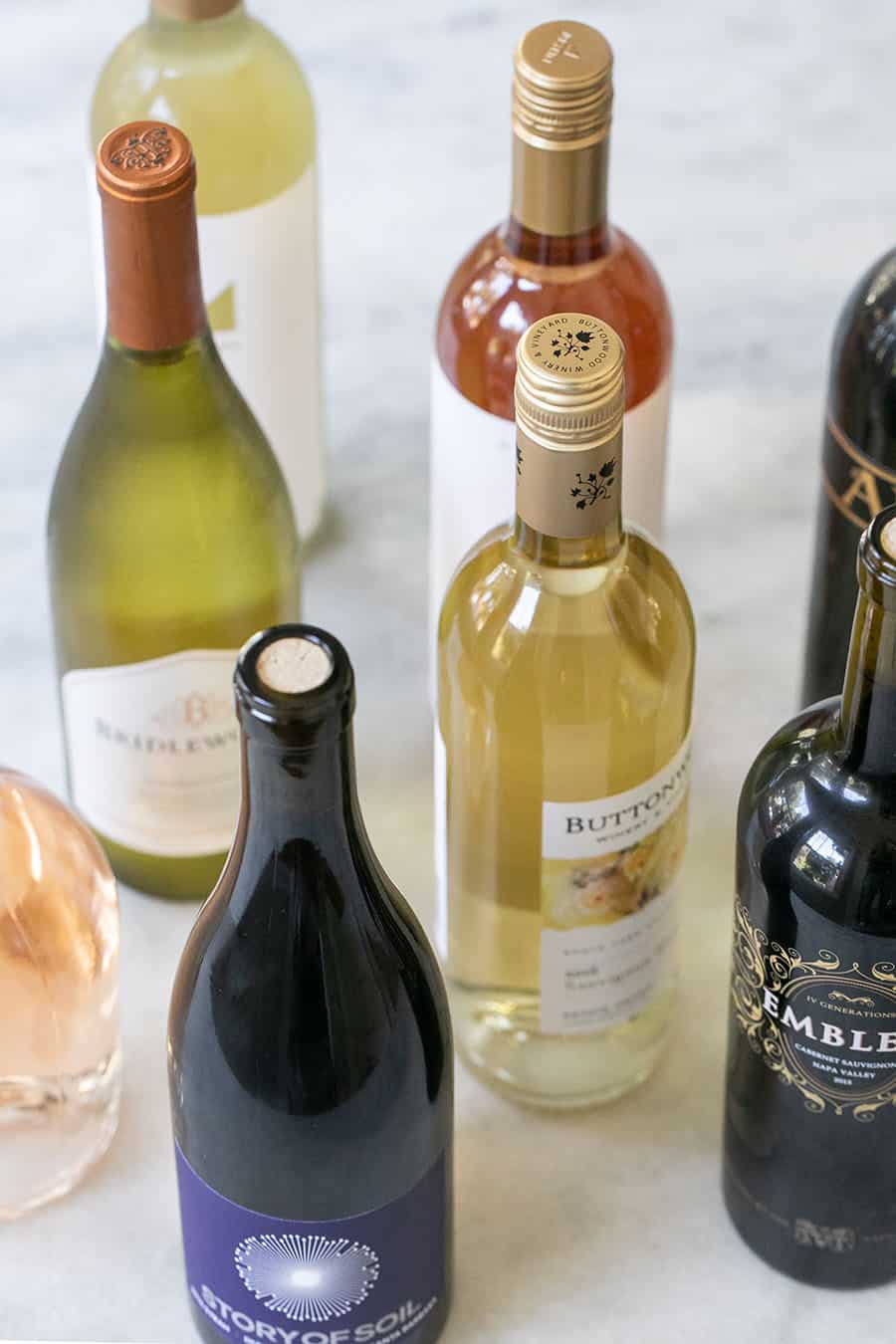 How many servings in a bottle of wine?
A typical bottle is 750ml which is about 25 ounces.
How many ounces is a typical glass of wine?
A serving size pour is 5-6 ounces. There are about 4 glasses in one bottle of wine. You will get four 6 ounce glasses or five 5 ounce glasses.
How much wine do I need per person?
This can be a tough question, since some guests will drink more and some less. It's best to always have extra bottles so you don't run out. Here's an average hourly calculation.
1 hour = 2 drinks
2 hours = 3 drinks
3 hours = 4 drinks
4 hours = 5 drinks
5 hours = 6 drinks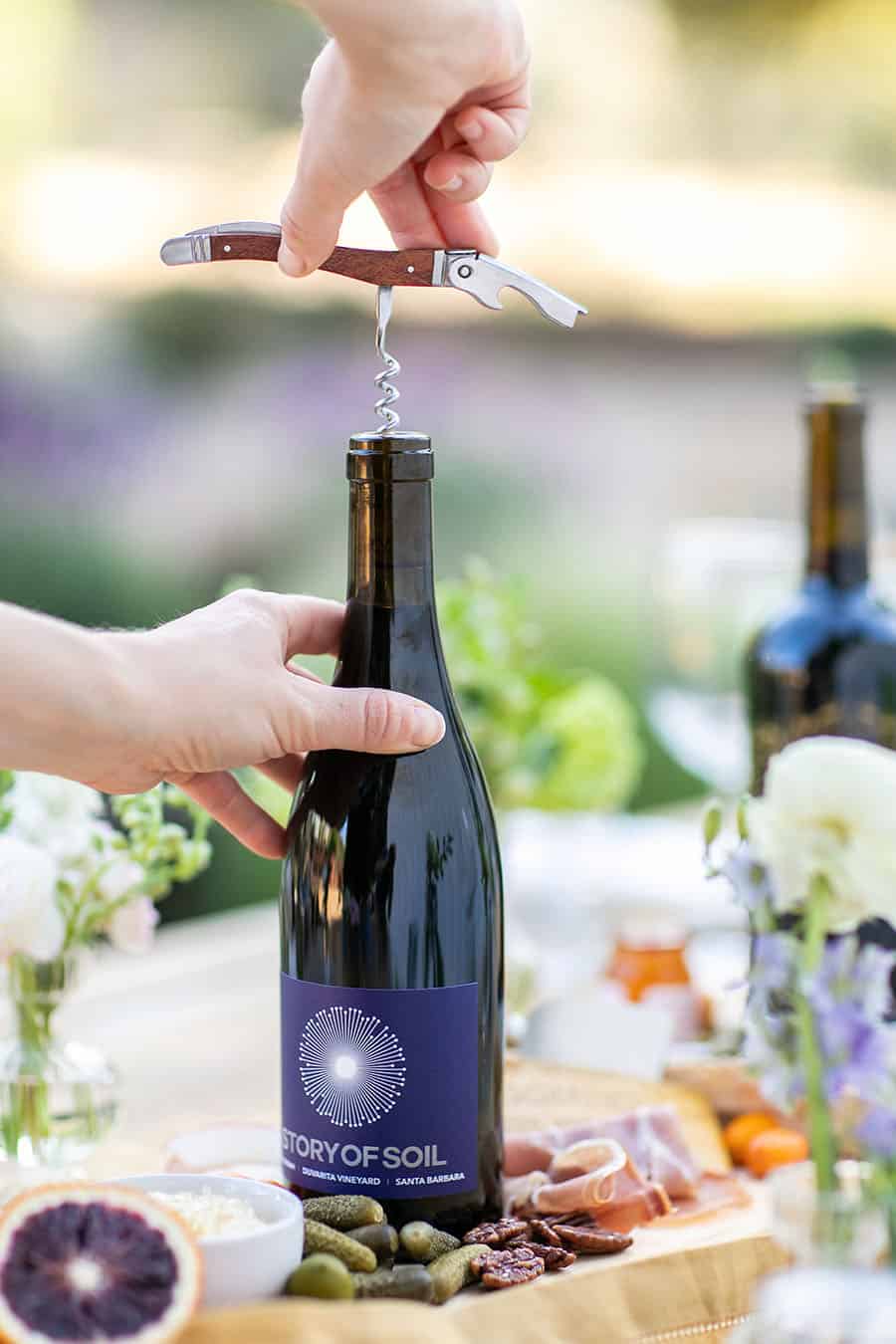 Red Wine Serving Temperature
Red should be served 62-65 degrees.
White Wine Serving Temperature
White should be served 49-55 degrees.
How to Cool Wine Quickly
Wrap the bottle in a wet paper towel and burry it in the freezer for 5-10 minutes.
Which wines need to be chilled?
Both red and white need to be chilled to the serving temperature. If it's too cold, like a red you're about to serve, let it sit for a few minutes to warm up. Rose and bubbles should chilled.
These can stay in the refrigerator until serving.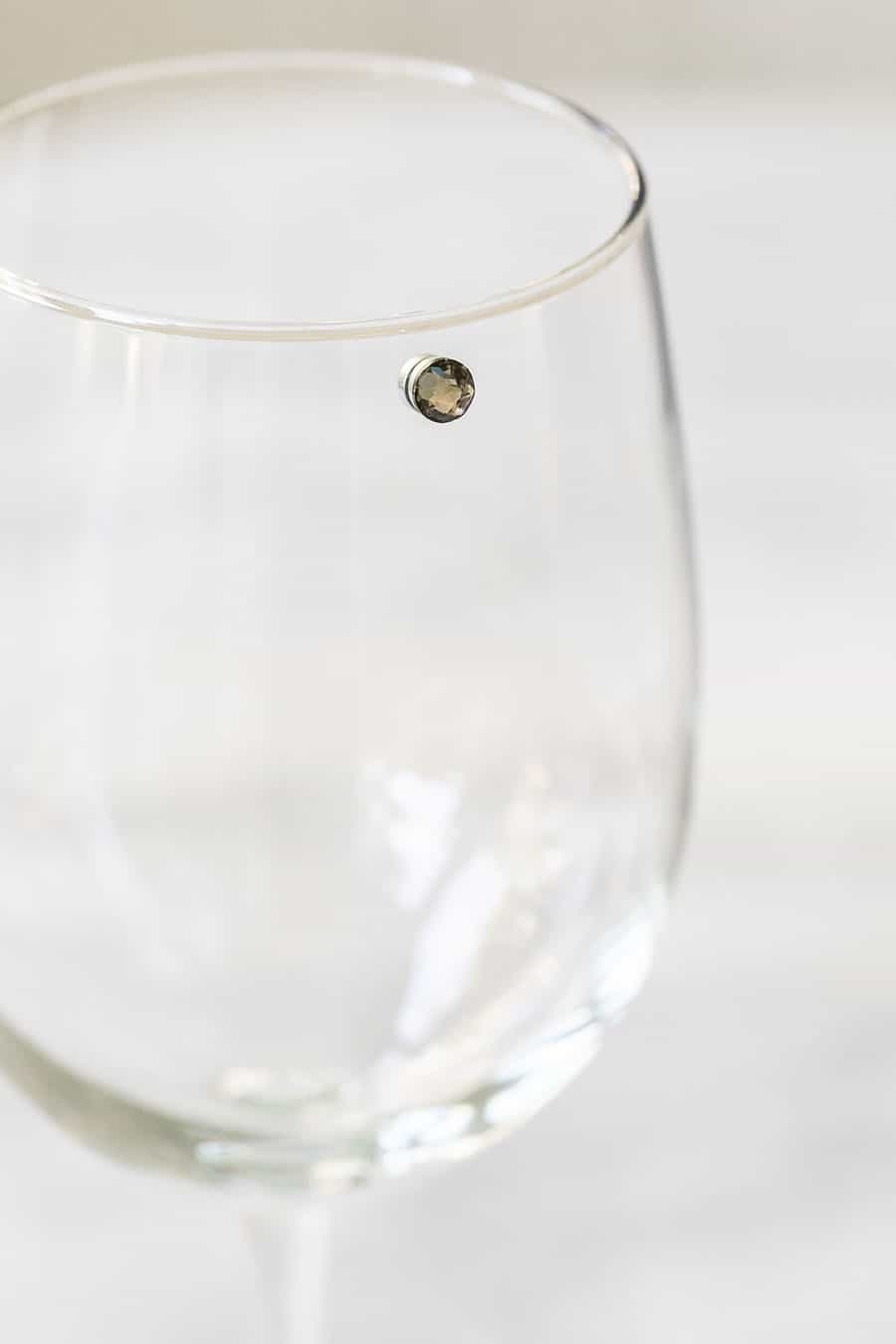 The Only Two Glasses you Need
Technically there is a wine glass for every variety! Can you imagine having 200 glasses in your home?! That's just not practical for home entertaining. Luckily, you can either buy Bordeaux or Burgundy glasses to serve all wines. You don't need a white and a red! We do like to serve bubbles in a flute, so we recommend one glass for red, whites and roses and flute for sparkling.
How to Shop for Wine?
We've all been there, standing in the aisle, staring at hundreds of competing labels screaming buy me, buy me! But how do you know which ones to buy?! Well, you start trying them and use apps like Vivino to help you decide. Also, use Delectable to track what bottles you like and didn't though the app. You will quickly build up a good list!
We also love to wine taste and support any local wineries as well. It's nice because you can taste the bottle before you buy it.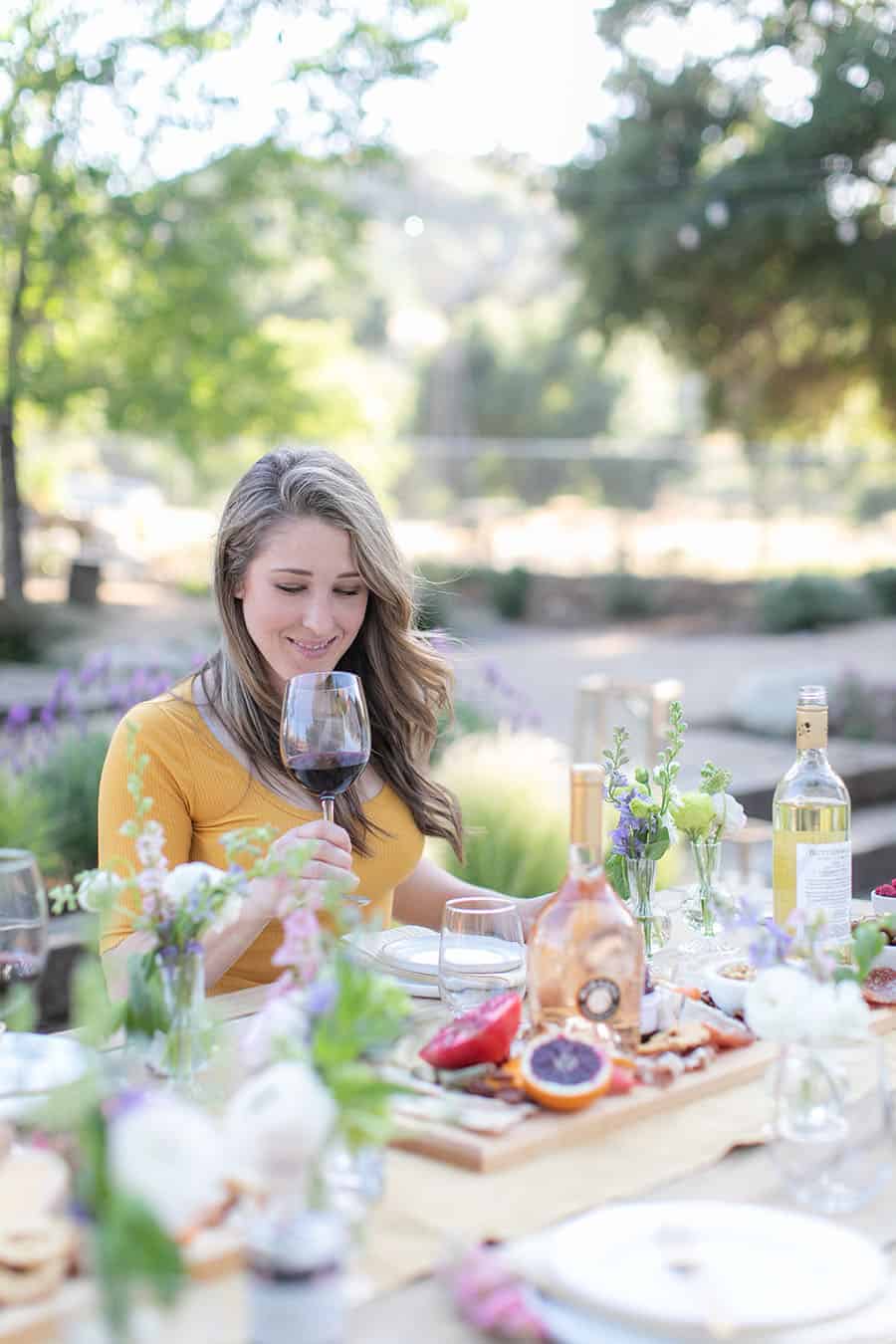 Must Have Items
We hope you've learned some basic tips. Please print, save or pin our charming tips for guide and happy serving!