We've broken down types of wine into an easy-to-read chart. This types of wine chart will help you understand the major varieties of wines at a glance. It's a quick insight into a wide array of wines so you know what you're drinking and what goes with it.
We've broken down types of wine into an easy-to-read chart. This types of wine chart will help you understand the major varieties of wines. It's a quick insight into a wide array of wines so you know what you're drinking and what goes with it.
Wine is a very popular beverage that adults like to consume. Around 30% of drinkers say they mostly drink wine over other types of alcohol.
Types of Wine Chart
Save this chart so you can quickly glance at the different types of wine in each variety.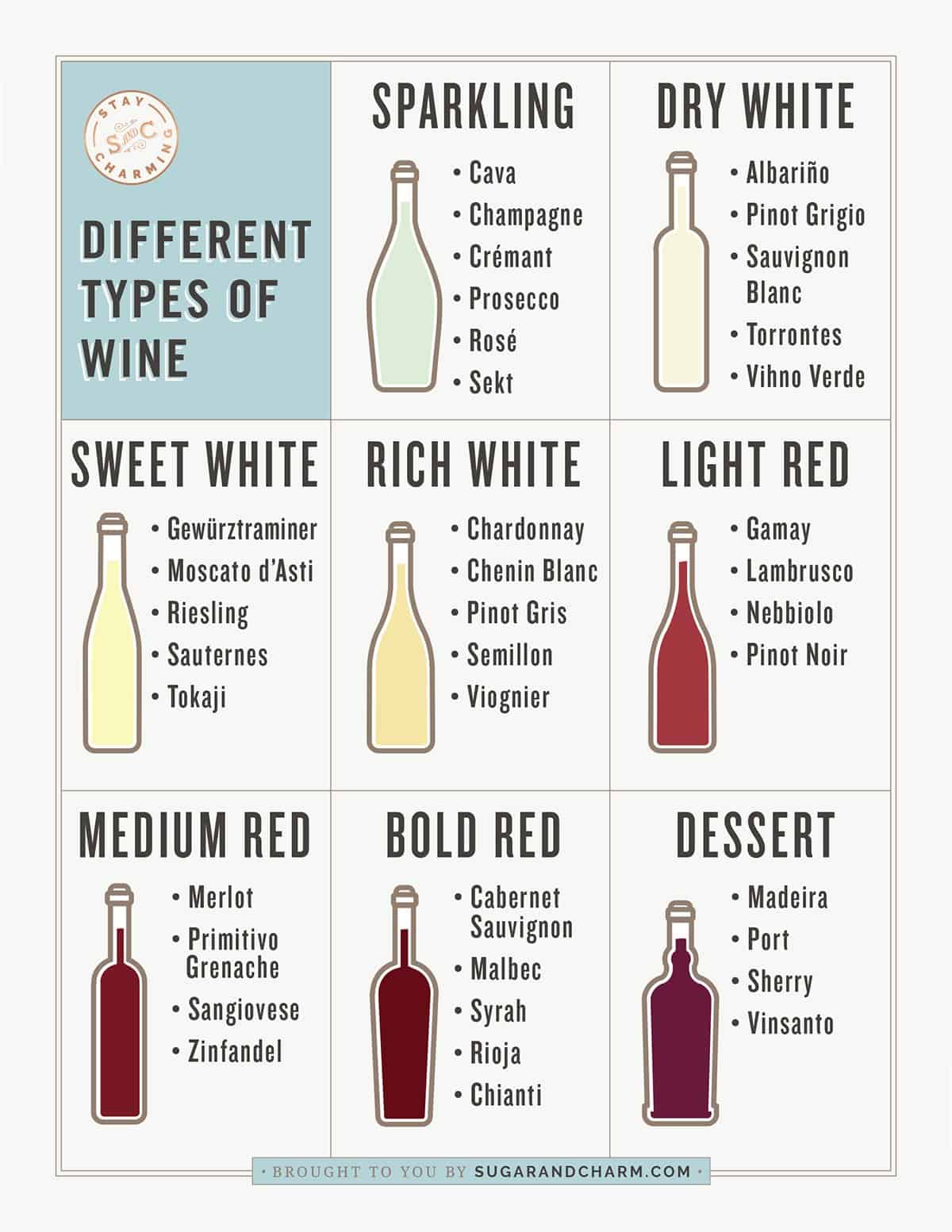 There are over a thousand different types of wine grapes, making for countless different types of wine. It can be overwhelming when you head to your local grocery or liquor store when you need to pick up a bottle.
Our types of wine chart will break down everything you need to know about fermented grape juice. Shop with confidence the next time you need to pick up some wine for a wine and cheese dinner party.
Also, check out our guide for serving wine. It covers everything from what glass to use, to the ideal temperature for wine varietals, and the proper fill.
Furthermore, check out how many ounces are in a bottle of wine as well as more info about wine sizes and proper pours.
Now let's dive into the world of wines!
What Are the Different Types of Wine?
While there are countless varieties of wine, they can get broken down into three main categories. Let's discuss what they are.
Red Wines
Red wine is made with a red wine grape. You can identify a red wine by its dark color, tannins, and fruit flavors. Red wines are usually made from black grapes that get fermented with skins, stems, and seeds. That's what causes the red color.
White Wines
White wine is made with white wine grape. They are typically more refreshing and tart than red ones. You'll notice aromatic notes, like citrus, fruits, and floral notes. White wines are also lighter in alcohol and body.
Rosé, Sparkling, and Fortified Wines
Rosé wines are pink or blush in color. They also don't have a light of tannins like white wine, but they can tend to be dry. Rosés are a crowd-pleaser and a great choice for summer parties.
Sparkling wines are carbonated, giving them the nickname of "bubbly." Champagne is a popular sparkling wine.
Fortified wines have added spirits, such as brandy. Fortified wines that have a lower alcohol content are categorized as dessert wines.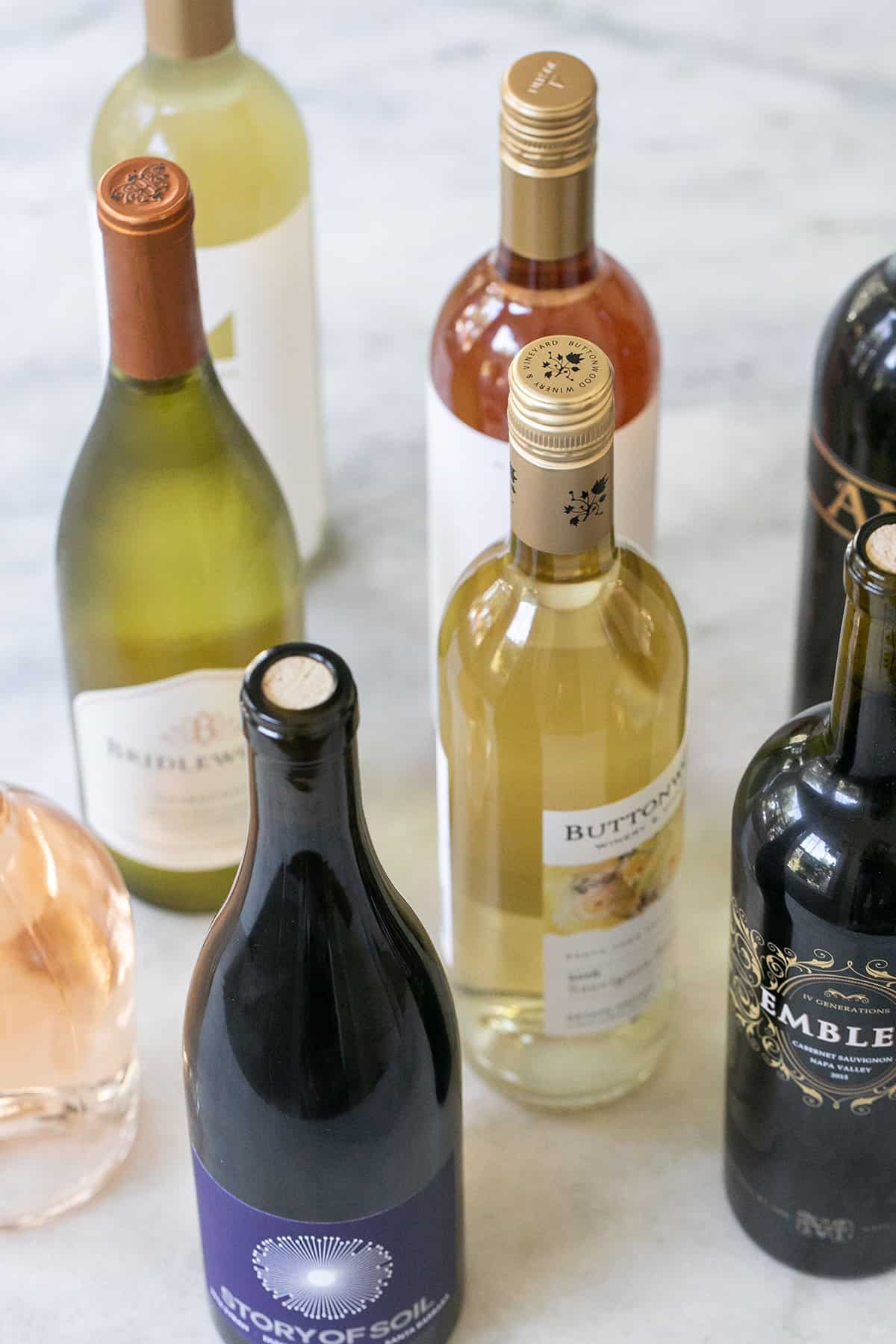 All About Red Wine
Red wines are made from purple or blue grapes. Their juice is colorless, but the wine gets its color when the skins mix with the juice. That's what creates the reddish-purple color that we associate with red wine.
Tannins
Tannins are found in grape skins. They are the compounds that cause the dryness and bitterness that you find with red wines.
The tannins function as a preservative. Red wines that have a higher tannin count can age for more time than red wine with fewer tannins or white wine. The anthocyanins and tannins form sediments at the bottom of a red wine bottle, which can get removed by decanting.
Aging
Most red wines get aged in new oak barrels. This helps to add the aromas and flavors of the following:
Cocoa
Baking spice
Vanilla
Chocolate
Aging in an oak barrel can also soften the structure of the tannins. This results in the red wine tasting smoother.
Taste
The aromas and flavors of red wine will vary depending upon the grape used and the aging method. The fruit flavors you can find in red wines include:
Red Fruit: Raspberry, strawberry, red plum, red cherries, cranberry, and pomegranate
Blue Fruit: Blueberry
Black Fruit: Black plum, black cherry, blackcurrant, and blackberry
Red wines produced in a warmer climate tend to have jammier and riper fruit characteristics. In Old World red wines, earthy aromas like wet leaves and potting soil are common.
Varietals
Winemakers can create varietal red wines from one type of red grape. Varietal wines will include the name of the grape on the label. That's more common in the United States, New Zealand, or South America.
The label might include the wine's appellation, such as Burgundy. Some wine grapes will have a different name depending upon where the grape is grown.
Food Pairings
Red wines are a great choice for hearty dishes. Some meals you can pair red wine with include:
Pasta
Pizza
Steak
Hamburgers
The ideal temperature to drink red wine at is around room temperature or a little below. The tannins in red wine become bitter if it's chilled.
Types of Red Wine
If a bottle of red wine is newer or darker, it'll have more tannins. An older wine will taste less bitter and dry.
Bold Red Wines
Cabernet Sauvignon
Cabernet Sauvignon is a full-bodied wine that's primarily planted in Bordeaux. It's one of the most popular types of wine in the world. You'll notice the taste of black cherry and black currant when you take a sip of this wine.
Malbec
Malbec is a popular red wine from Argentina. It's known for its smooth cocoa finish and rich fruit flavors. Malbec pairs wonderfully with a blue cheese hamburger.
Chianti
Chianti is native to central Italy. Winemakers use the wine grape Sangiovese to make it. Some bottles might have a small number of other wine grapes in them.
Rioja
A Spanish wine, Rioja is primarily made from tempranillo grapes. Those grapes get blended with Graciano, Garnacha, and Marzullo to make this wine. They all work together to create a woody and plush wine.
Syrah
Syrah wine is typically made with just one grape. This wine is a drinkable wine with a full body. It has dark and deep fruit flavors.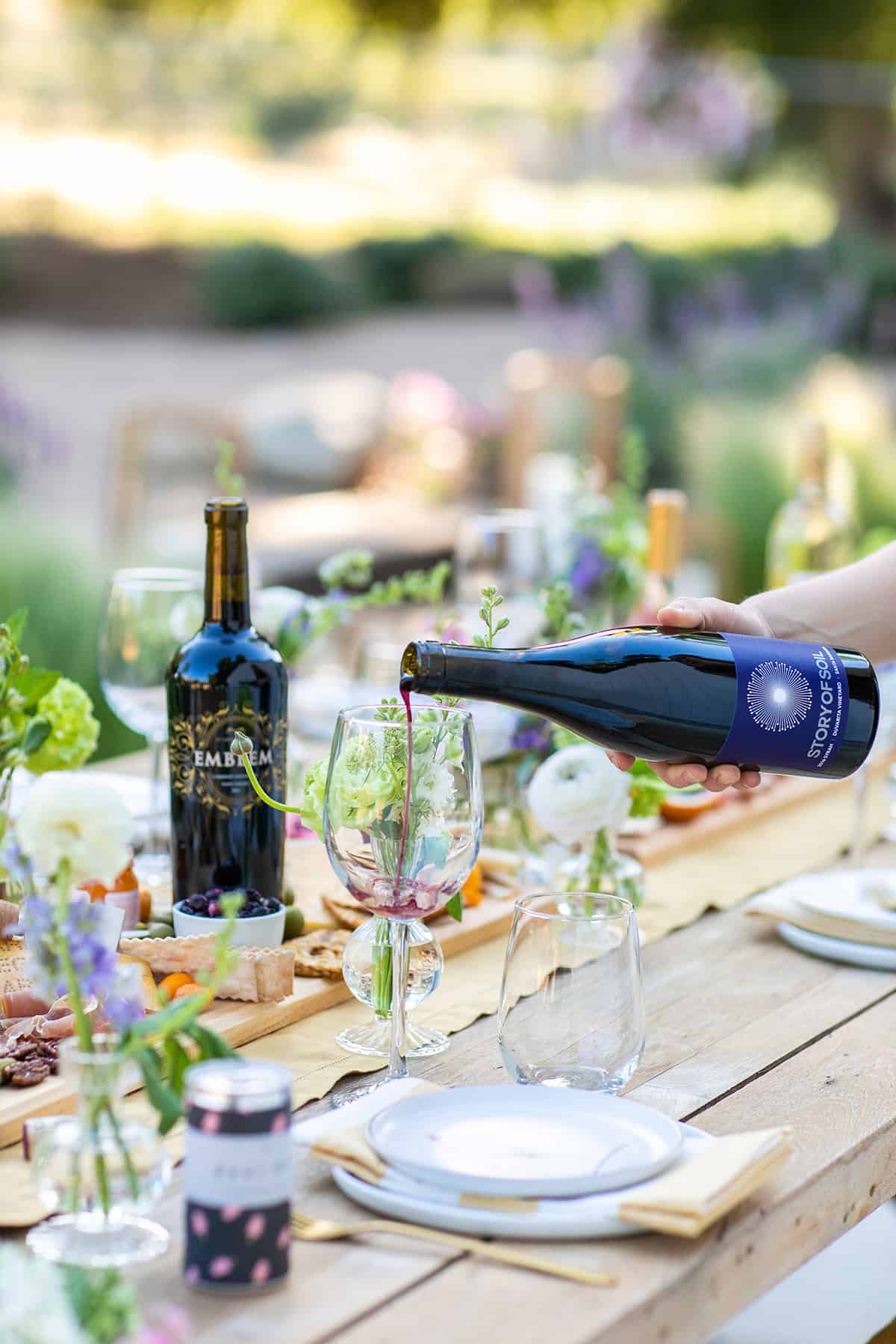 Light Red Wines
Pinot Noir
Pinot Noir is a light-bodied and dry red wine. At its inception, it was primarily planted in France. This wine has a low-tannin and smooth finish.
Nebbiolo
Nebbiolo wine calls the Piedmont region of Italy home. It has fruity flavors of raspberries and cherries. You might also notice the aromas of anise and rose.
Lambrusco
A low tannin red wine that origniated in Northern Italy. It's made with a fmaily of very old grapes native to Italy. It has a very fruity, jammy flavor and is great paired with Thanksgiving dinner.
Gamay
Gamay is a light-bodied, dry red wine, similar to pinot noir. The grapes that grow in the Beaujolais are in France. This wine has a light flavor with strong floral aromas as well as cherry, plum, and raspberry.
Medium Red Wine
Sangiovese
Sangiovese is a very savory wine that gives you flavors of cherry with a slight hint of tomato. The flavor profile depends upon how and where the vines are grown. It tends to be a dry, sweet or semi-sweet wine.
Merlot
Merlot was traditionally used as a blending grape for Bordeaux wine. It's now become a wine on its own. It's a great wine to introduce yourself to red wines since it has a smooth finish and can pair with a lot of different foods.
Zinfandel/Primitivo
Zinfandel and Primitivo are the same names for a single grape. Zinfandel grapes are grown in California. Primitivo grapes are grown in Italy.
Zinfandel or Primitivo wines are wonderful for those looking for sweet red wine. It has fruit-forward qualities, such as strawberries and peaches.
Grenache
Grenache and Garnacha are the same types of grapes. If the grape is from France, it's called Grenache. If it's from Spain, it's Garnacha. 
Grenache isn't a heavy wine. It has a high alcohol content that makes for a great dessert wine.
Try some of these red wine cocktails: Red moon over Manhattan, fall sangria, easy mulled red wine cider.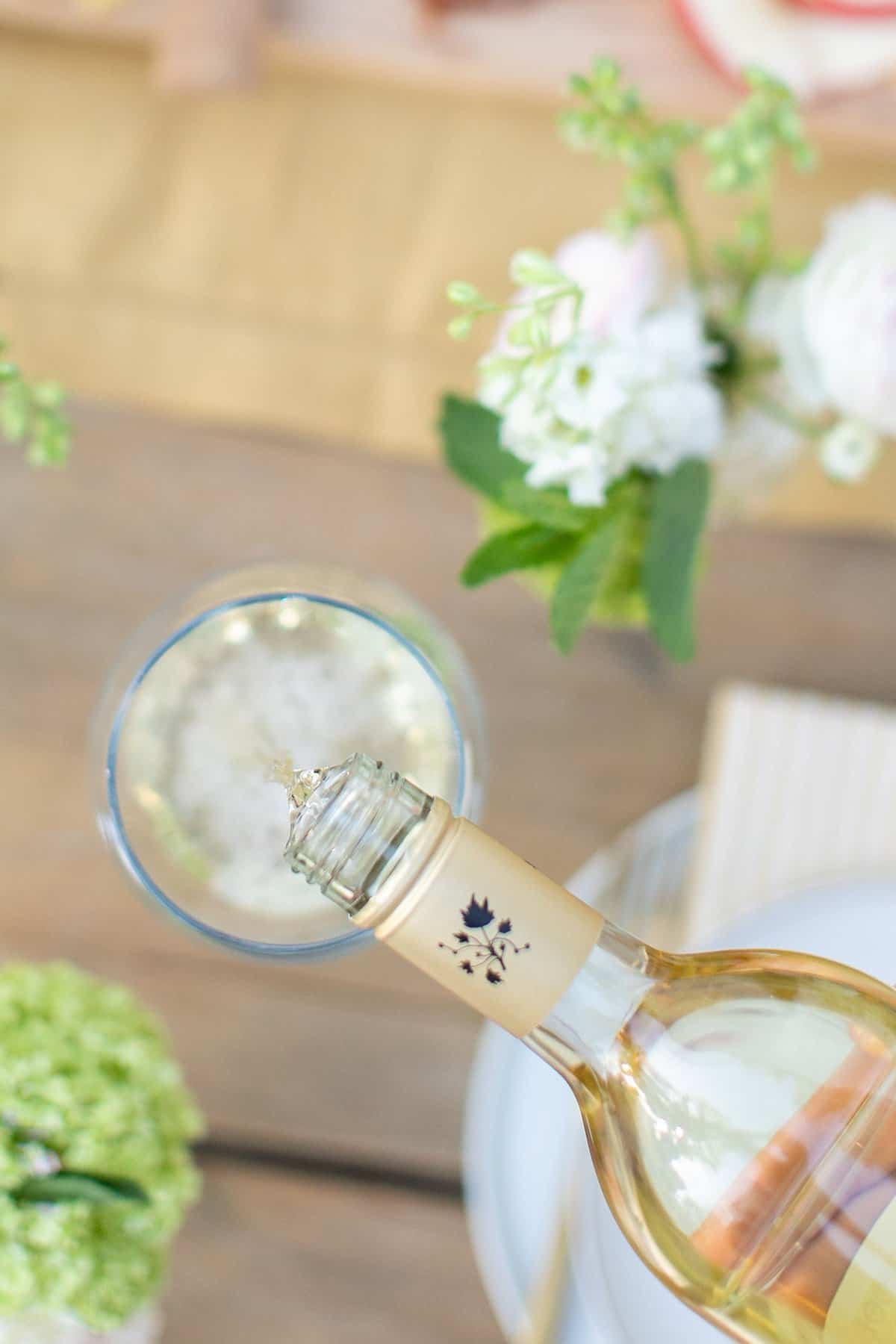 All About White Wine
White wine grapes are green-skinned with colorless juice. The skins get removed before the wine is fermented.
Aroma and acid structure are vital to white wines. That's because they don't have the same amount of tannins that red wine does.
Tannins
White wines have different levels of tannins. Tannins come from the grape juice having contact with the seeds, stems, and skins. As a rule, white wines have fewer tannins than red wines.
The main difference between white and red wines is that the juice in white wines gets removed from the skins right away. Red wine grapes' juice hangs out with the skins a bit longer, extracting more tannins.
Aging
White wines typically get aged in a stainless steel barrel. This helps maintain white wines' fresh aroma. Aging white wine can add the following flavors and aromas:
Coconut
Baking spice
Vanilla
Caramel
Taste
White wines' flavors can range from sweet to dry. Some winemakers can even make a sweet or dry wine from the same grape. The acidic nature of white wine gives it tart, crips, and fresh flavors.
Varietals
White wines are usually varietal wines that are made from a single grape variety. They're labeled by appellation in the Old World. They're denoted by their variety in New World wines.
White wines made from more than one grape are common in specific regions, including:
Food Pairings
White wine is a great choice for lighter dishes. Some examples of common food pairings include:
Seafood
Poultry
Tacos
Curries
Popcorn
Chips
Salad
Spicy Food
Types of White Wine
White wines are a great starter for those getting started with the beverage. Be sure that you chill your white wine before you drink it to maximize its flavors. We love a chilled glass of white wine during a hot summer day.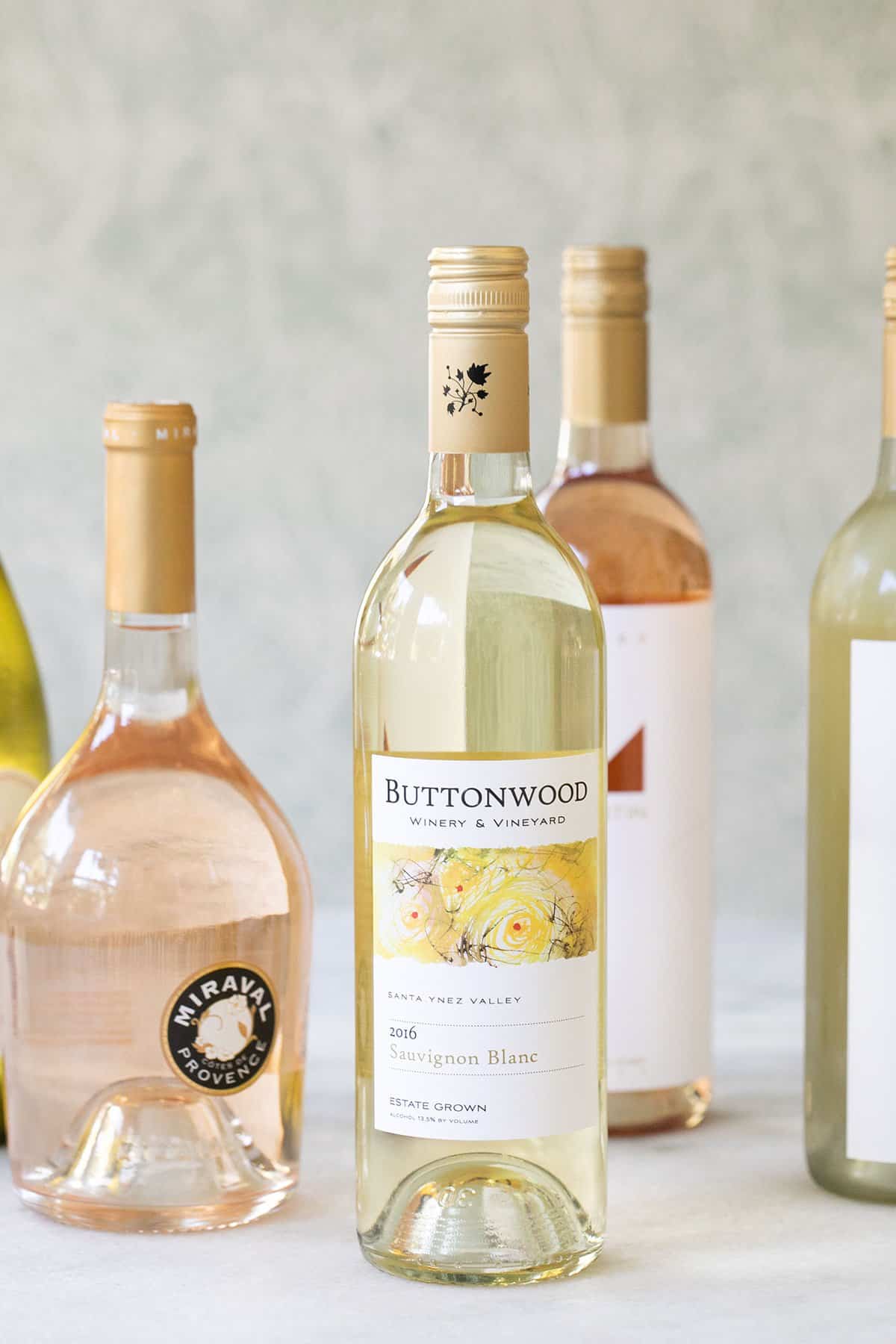 Dry White Wine
Pinot Grigio
Pinot Grigio grapes make for a refreshing and light wine. It's the second most popular white wine in the United States. Pinot Grigio can have a citrusy and sweet flavor depending upon where the grapes are grown.
Sauvignon Blanc
Sauvignon Blanc is incredibly popular. It's known for its fruity and citrusy aroma. The flavors can be intense, depending upon where the grapes are grown. It has a crisp white wine flavor.
Torrontes
Torrontés is mostly produced in Argentine. This dry wine has moderate acidity and a smooth texture. It has the sweet aromas of apricot, white peach, and lemon zest. It pairs perfectly with Asian and Indian cuisine,
Albarino
Albariño is grown in Galicia and Northwest Portugal. It's similar to sauvignon blanc in its crisp and bright taste. It's a great wine to pair with seafood.
Sweet White Wine
Riesling
Riesling is a floral and fruity white wine. This wine has high acidity and a light body.
Some of the characteristics you'll find in riesling include:
White flowers
Stone fruits, like peaches
Citrus
Sauternes
A sweet wine made in France. This wine is made from sémillon, sauvignon blanc, and muscadellegrapes. This wine has a balance of sweetness and peach, honey, and apricot.
Moscato
Moscato is a sweet, medium to low-acidity wine. This wine is produced from Muscat grapes. Muscat grapes are grown all over the world. This wine is known to have floral aromas and a sweet flavor.
Tokaji
Tokaji is a wine from the Tokaj wine region in Hungary. This region is known for its sweet wines made from grapes affected by noble rot. The flavors of Tokaji wines consist of dried fruit, apricots, grapefruit, and orange peel. They often have floral aromas too.
Rich White Wine
Chardonnay
The green-skinned grapes are grown in all wine regions around the globe. It's a naturally neutral grape. However, it can take on a lot of different characteristics based on where the grape is grown and how it matured.
Viognier
Viognier has light flavors of mango, tangerine, and honeysuckle. You'll also notice aromas of clove and nutmeg. Depending upon the winemaker, viognier can be spritzy or creamy.
Pinot Gris
Pinot Gris is a white wine grape variety. It's a clone of the Pinot noir variety and the grape is a grayish-blue fruit. This is popular for its refreshing citrus flavor and acidity.
Semillon
Sémillon is a sweet white wine made with a golden-skinned grape. This type of wine is mostly made in France and Australia. Semillon is known for its full-bodied flavor and aromas of green apple, pear, and lemon.
All About Rosé
Winemakers use red grapes to make rosé. The grape skins get removed after the wine macerates for a short period of time. The time period is usually less than a single day.
The grape skins give the wine its blush or pink color, but they don't leave behind a lot of tannins. The flavors of rosé are similar to both red and white wines, including:
Cherry
Raspberry
Strawberry
Tropical fruit
Citrus
Try one of these rosé wine cocktails: Strawberry frozé made with rosé and jasmine ginger rosé cocktail.
All About Sparkling Wines
The colors of sparkling wines can be red, white, or pink. They're made from any variety of grape. It all depends on the appellation rules of the region where the wine is made.
Sparkling wines can get made from a blend of wine grapes or a single variety. The sugar content of sparkling wines also varies, ranging from sweet to very dry.
Champagne
Champagne gets grown and produced in the Champagne region of France. The appellation rules demand specific practices and grapes from certain regions. Some of the most common flavors of Champagne include:
Cream
Citrus
Almond
Peach
Cherry
Sparkling White
With sparkling white wines, the bubbles get achieved during the second fermentation process. Winemakers will add a mixture of sugars and yeast to still white wine, which is what makes the carbon dioxide. Prosecco is a popular sparkling white wine.
Sparkling Rosé
Sparkling rosé is made all around the world. It's light, bubbly, and can have light floral to rich, full-bodied, fruity flavor. It's created with any type of red grape, sugar, yeast, and carbon dioxide.
Try some of these white wine cocktails: White wine sangria, apple ginger white wine spritzer, classic mimosa with Champagne.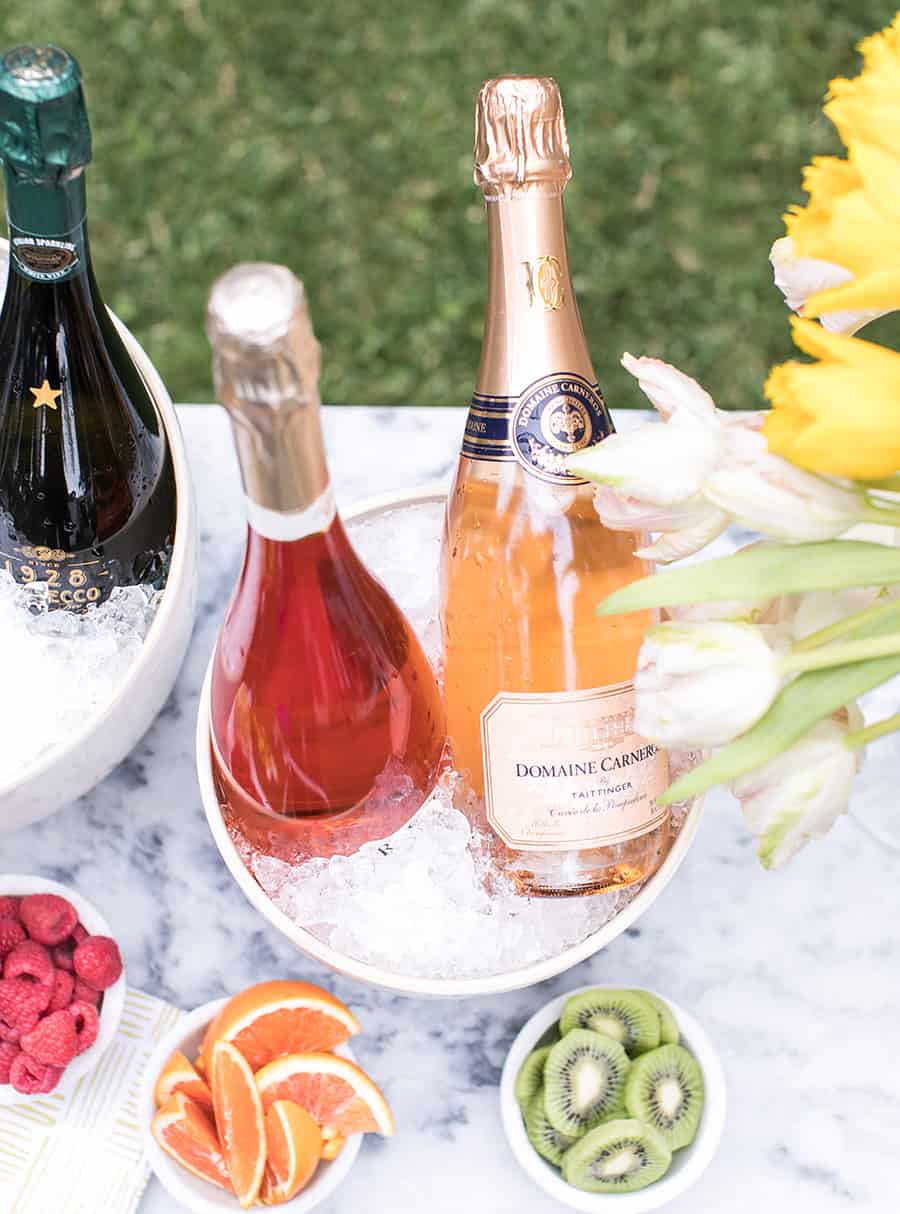 Fortified Wine
Fortified wines become that way when winemakers add a distilled grape spirit to a partially or fully fermented wine. These wines are usually sweet. Some sherry wines are dry.
Fortified wines include:
Fortified wines typically have more alcohol than other wines.
Natural Wine
Natural wine is made with fewer additives than other types of wine. Winemakers will use grapes that are organically grown without the use of herbicides and pesticides. They'll also utilize native or wild yeast instead of yeast that's been made in a laboratory.
Decoding the Wine Label
There are over 4,700 wineries in California alone! Wine is a massive industry and it can be overwhelming when shopping for a good bottle. It might be wrong, but we do judge a wine by its label. Beautiful, uniquely designed labels tell a lot about a brand and hopefully what's inside. Furthermore, the label tells a lot about the bottle. You should be able to decode these topics from the front or back of a wine label:
The Producer – Who makes the wine.
The Region – Where is it from.
The Variety – What type of wine it is. Example: Cabernet franc, a petite sirah, a pinot blanc.
The Alcohol Level – The higher the alcohol content, the bolder the wine.
Sulfates – By law, a bottle has to show that there are sulfates in the wine.
Frequently Asked Questions
As you can see, there's a lot to learn about the different types of wine. Let's go over some of the most commonly asked questions on the topic.
What Are the Seven Types of Wine?
There are seven key types of wine that you should know. They include:
Red
White
Rosé
"Orange"
Sparkling
Dessert
Fortified
What Are the Top 10 Wines?
While there are hundreds of different types of grapes, there are 10 that rise above the rest. They include:
Frequently Asked Questions
What Are the Five Classifications of Wine?
While there are different types of wines, there are also ways the wine is classified. The five most common classifications of wine include:
Color
Carbon dioxide pressure (still or sparkling)
Sugar content
Body (light, medium, or full)
Origin or appellation
How Do I Choose a Good Wine?
If you're in a restaurant, at a vineyard, or in a wine shop, there is someone there to help you choose a fine wine. They'll ask you about your preferences and what you plan on eating with the wine.
If you're new to drinking wine, you'll likely want to start with a white or rosé. Think about what occasion you'll be drinking the wine for. If you want something that'll please multiple people, pick up a bottle of each.
What Defines a Natural Wine?
Natural wine has been made without herbicides or pesticides. The vineyard will also adhere to biodynamic or organic farming methods. This ensures that the wine grapes stay uncontaminated.
What Are the Four Types of Red Wine?
There are many different types of red wine. The top four types include:
Cabernet Sauvignon
Merlot
Zinfandel
Syrah
What Is the Most Popular White Wine?
Chardonnay is the most popular white wine in the world. It got its start in France's Burgundy region. It's also one of the grapes that's used to make Champagne.
Wine Cocktail Recipes
Red Wine Sangria
Looking for more? See our DIY ice bucket to keep your whites chilled. Also, our DIY wine tassels to use as drink markers and the best black sangria recipe.
Explore Our Types of Wine Chart to Learn More
Become a pro at wine by using our types of wine chart. Discover new types of wine on your path to becoming your neighborhood sommelier.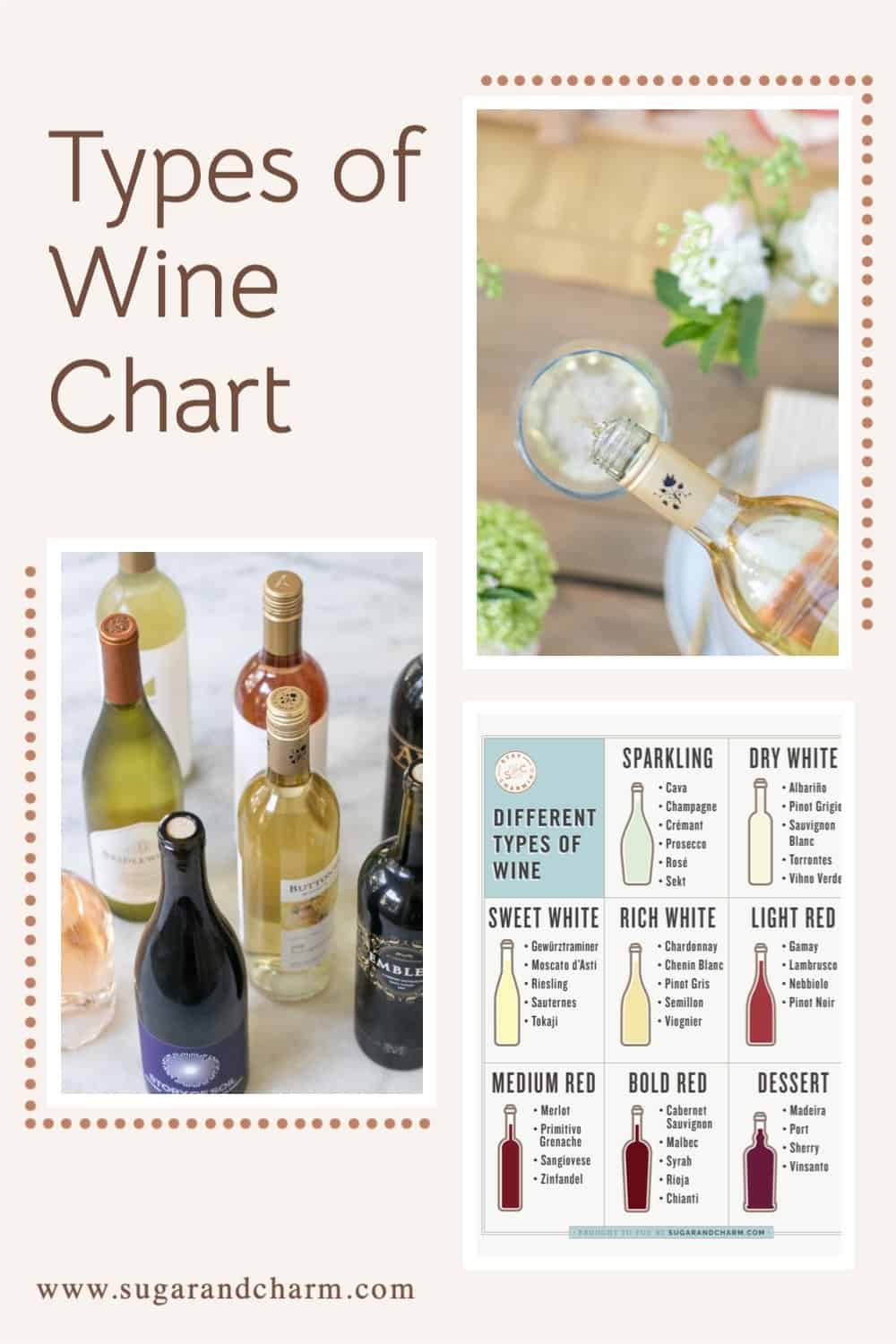 Pin this type of wine chart to save for later!
Now that you know all about the different types of wine, let us know what type of wine you prefer in the comments below!
We hope this types of wine chart has given you some insight into the world of wine!
You can also FOLLOW US on FACEBOOK, INSTAGRAM, and PINTEREST to see more delicious recipes, cocktails, desserts, and parties!