Learn how to create a cocktail snow cone bar that's perfect for parties! We're sharing the best snow cone machines, mixers, spirits, and toppings!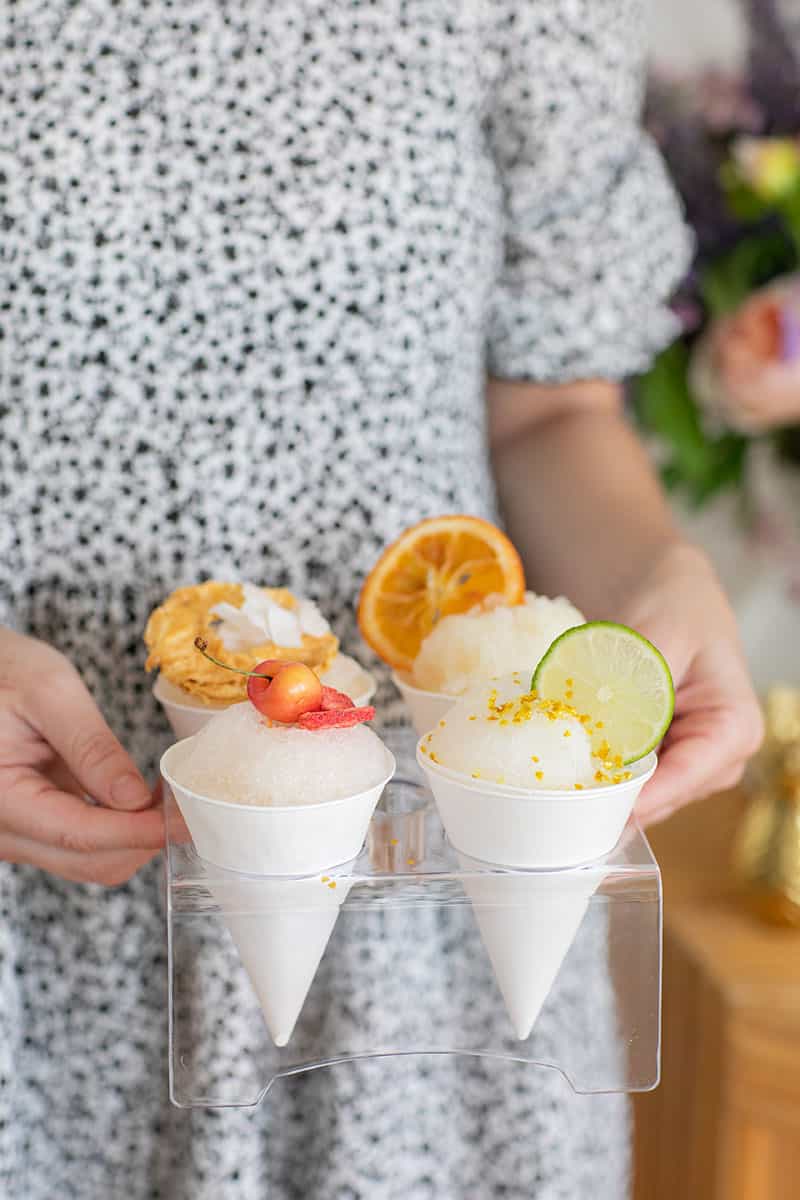 The idea to create a snow cone bar came from creating our boozy strawberry and sangria snow cones as well as our 4th of July snow cone stand.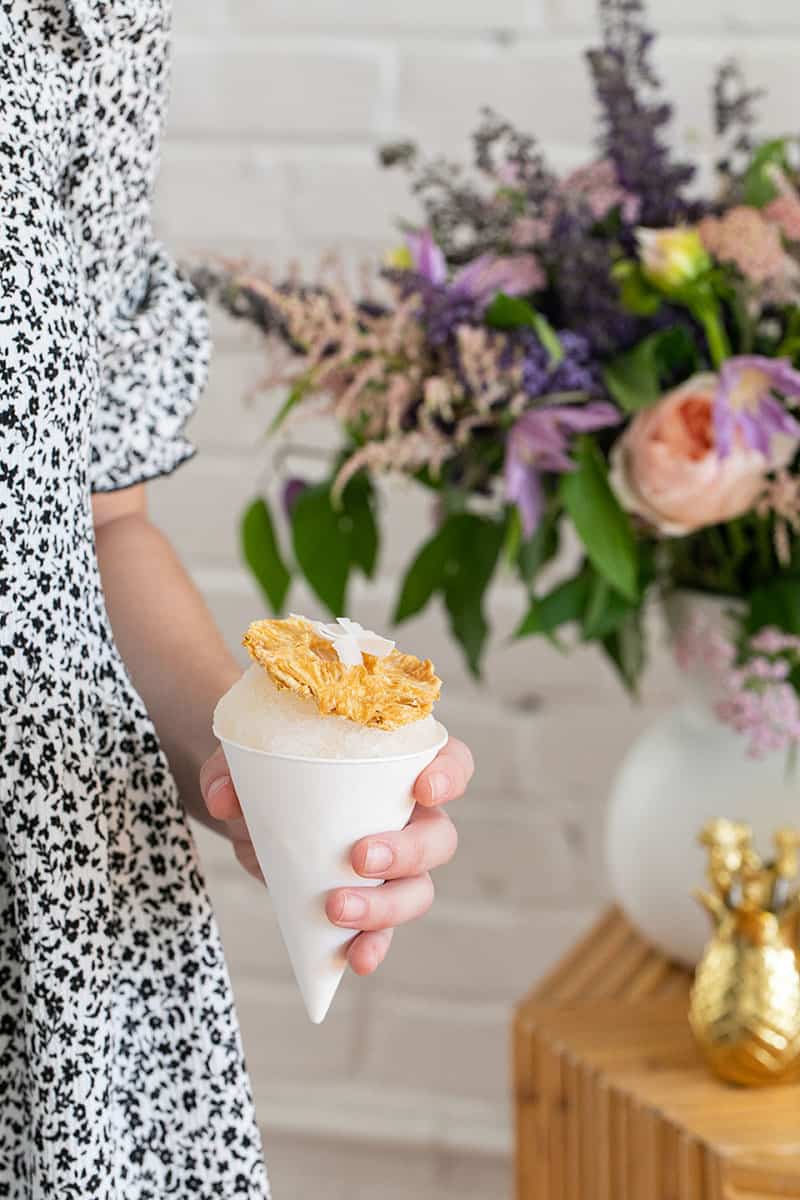 I wanted to elaborate on the idea of the classic snow cone and create a bar using cocktail mixers, syrups and spirits. It's a unique idea for any event or party and fun activity for guests to do. It's also similar to our mix and match bar as guests can create their own fun flavors.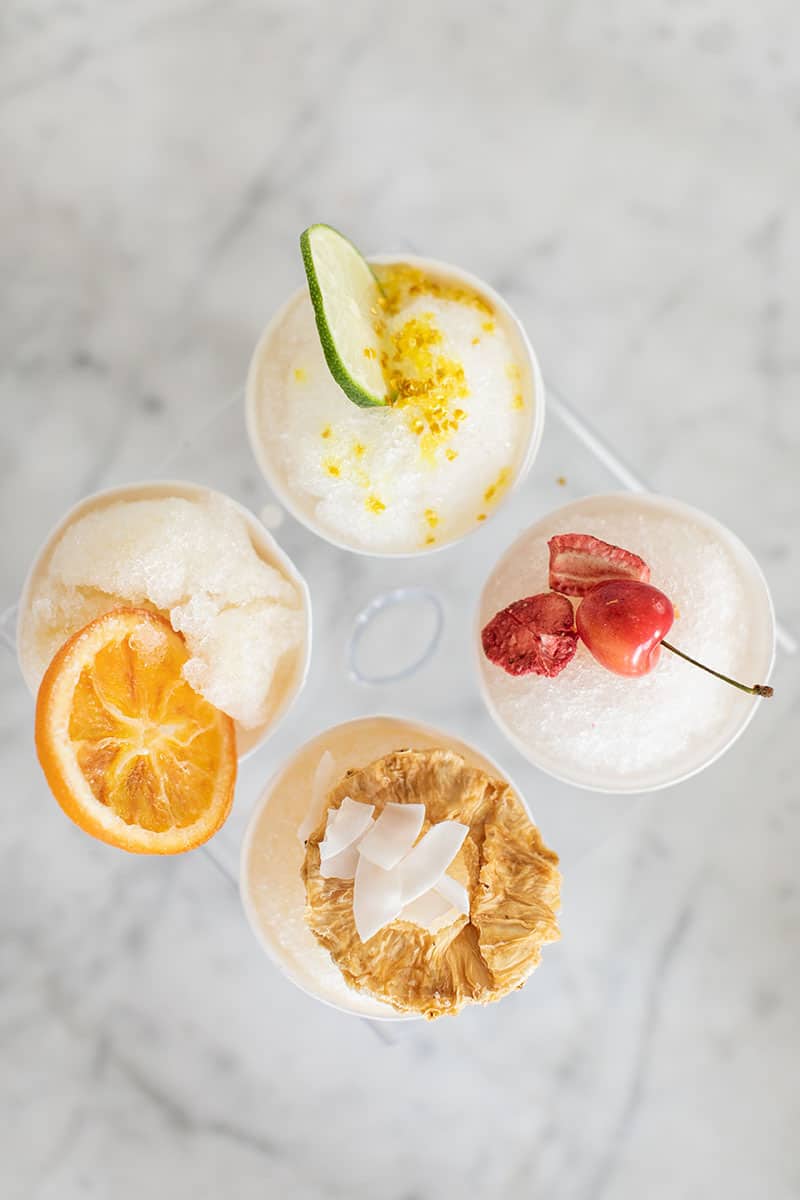 This colorful summer dessert has been around since 1920! You can read more about the history of snow cones and shaved ice here. When you make it a fun experience by adding in spirits and creating cocktail flavors, it becomes a perfect summer treat for adults.
Use the information below as a guide to creating your own. Add in your favorite flavors, syrups, and toppings. Alter it for a specific theme like Classic Cocktail Snow Cones or a Tropical Summer Party.
You can keep it seasonal too if you're hosting a fall party use flavors like apple, pumpkin, and spices.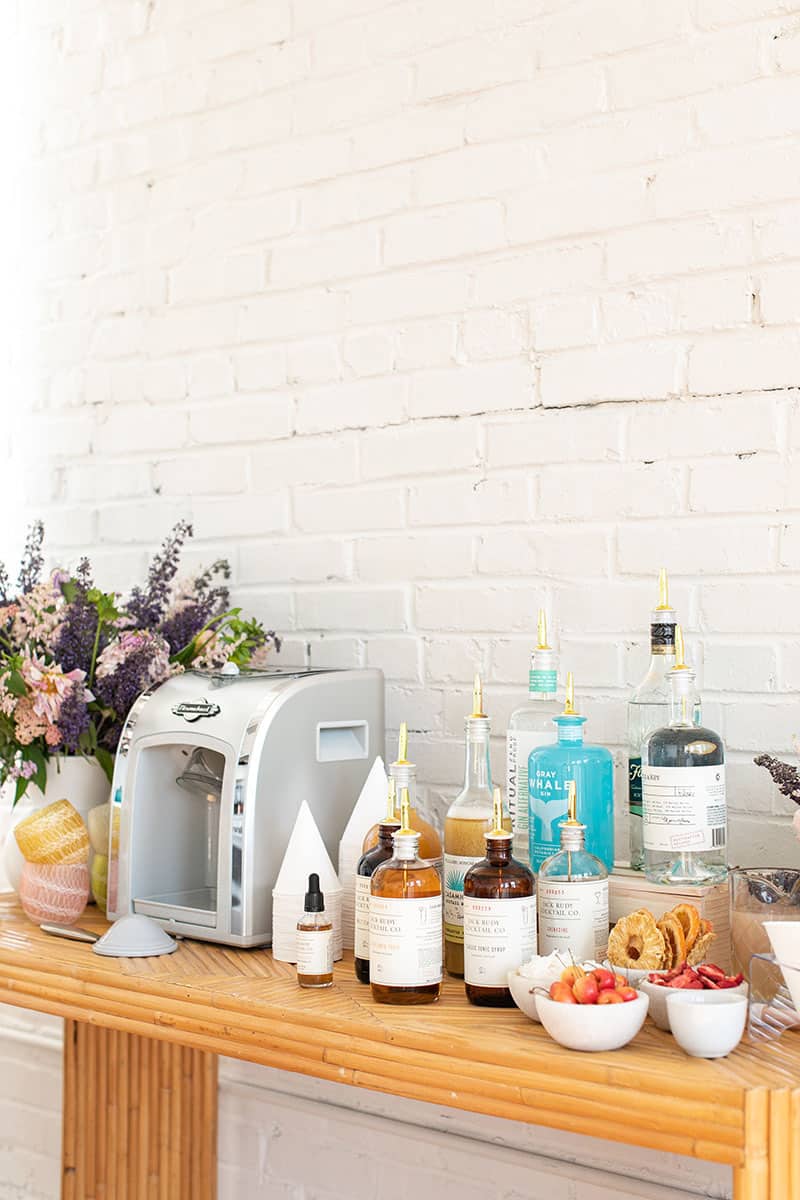 How to Make a Cocktail Snow Cone Bar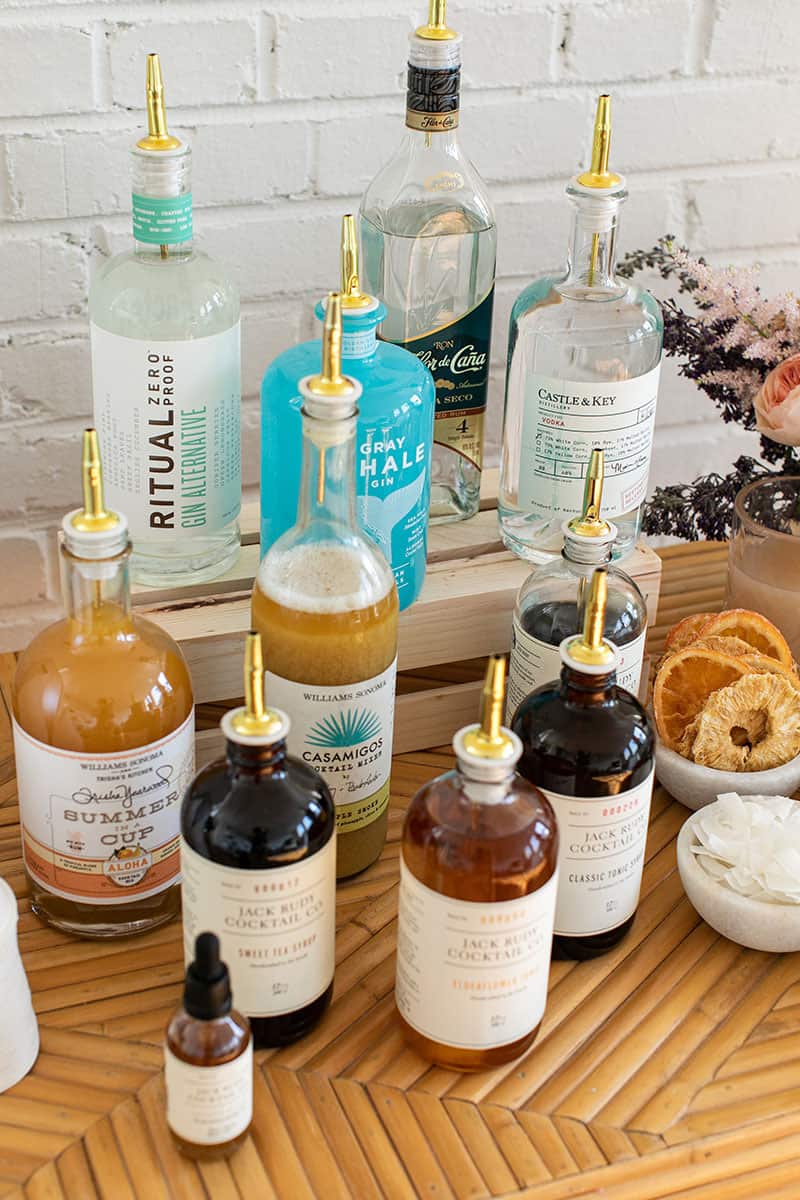 Cocktail Mixers
When buying cocktail mixers, use artisan mixers and flavors. We're fans of the Jack Rudy Cocktail Mixers as well as Williams Sonoma mixers.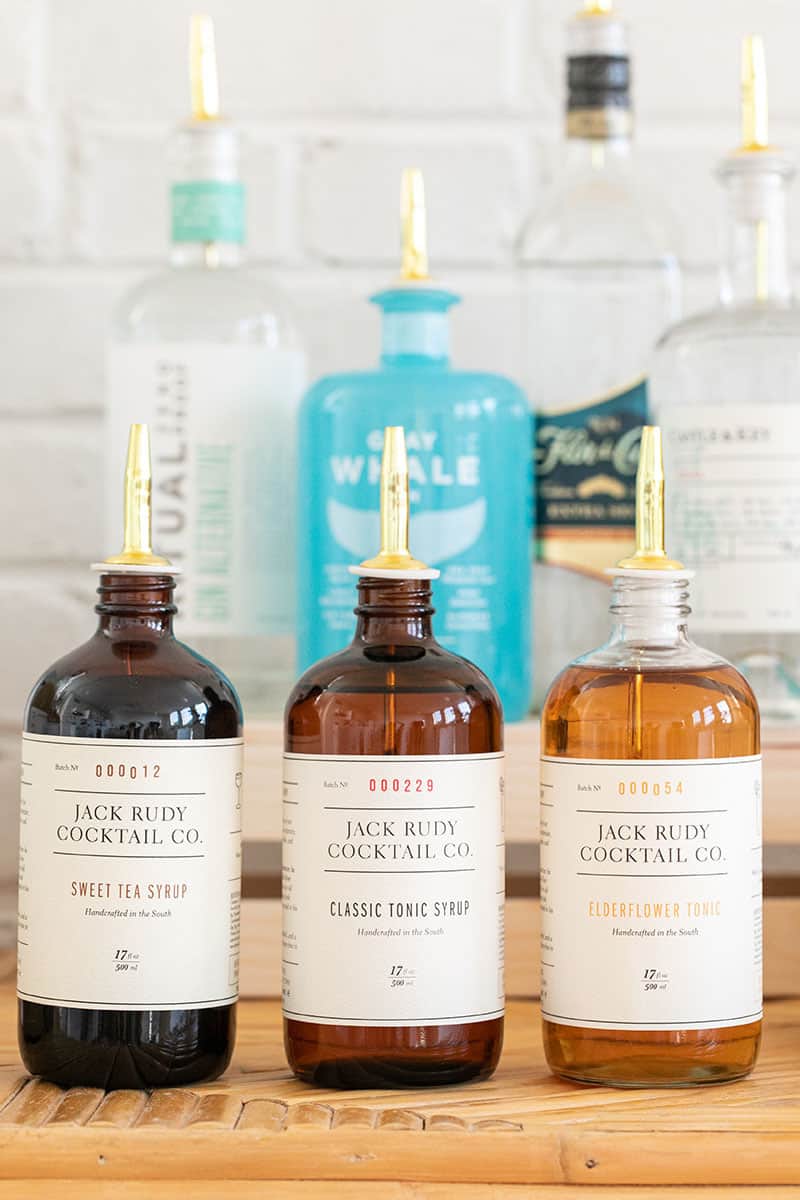 Classic Tonic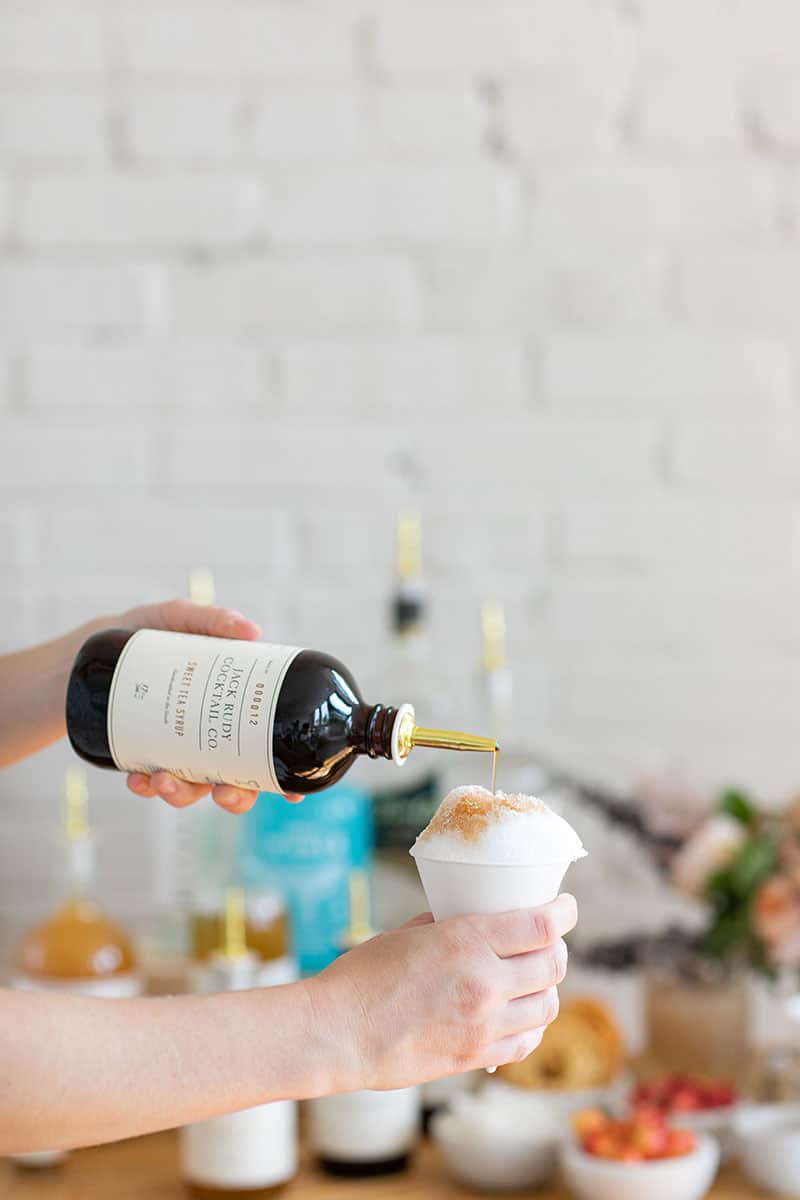 Cocktail Syrups
You can also use different flavored syrups. We like Monin syrups and Torani as well. These are both available at grocery and liquor stores.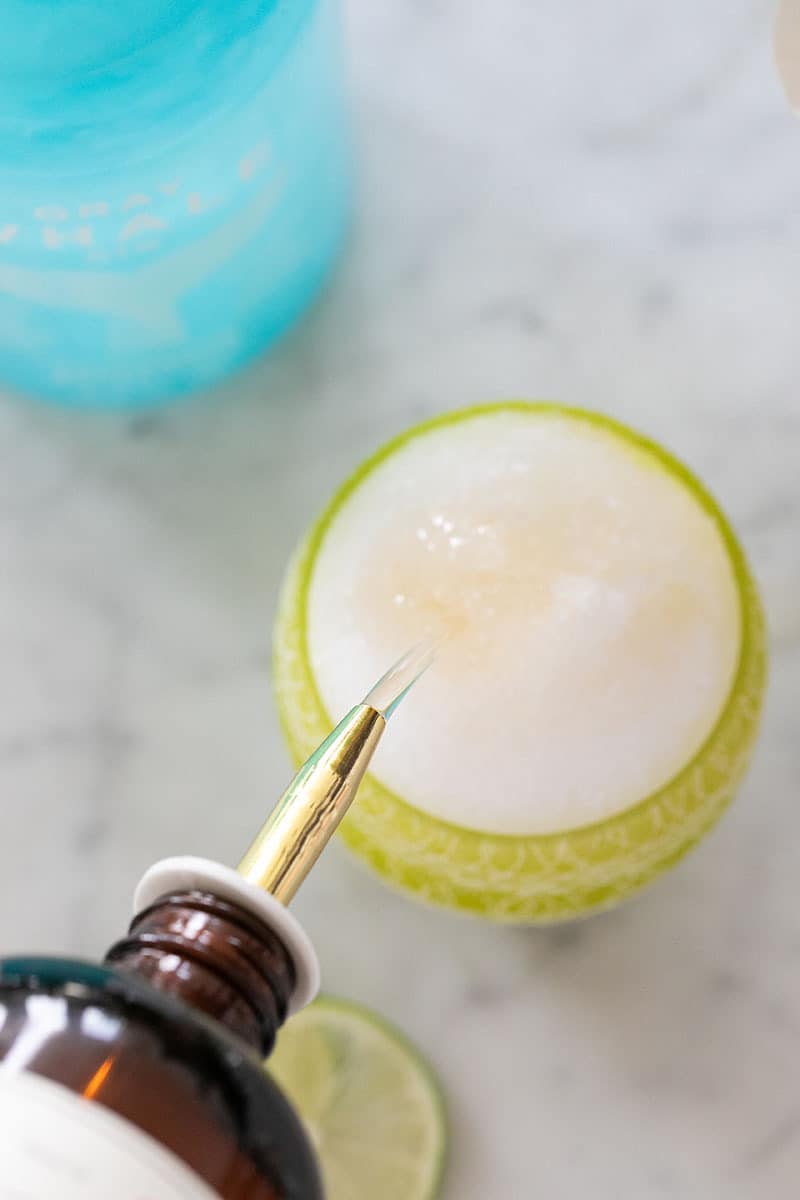 If you're feeling very motivated, make your own homemade simple syrups! Follow our guide here for creating any flavor syrup you want!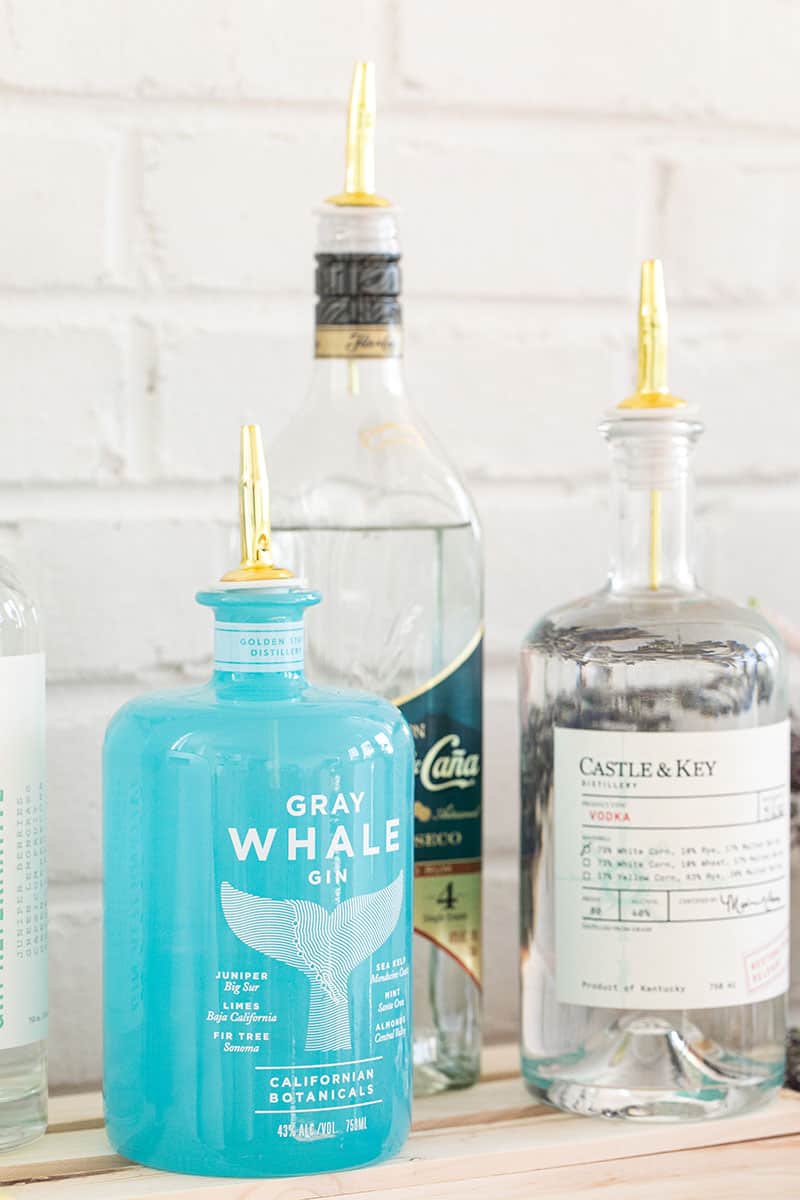 Spirits
Add at least 3 spirits options on the bar. Think about the combinations guests can make with the cocktail mixers. Gin goes great and tonic syrup. Vodka is good with almost any of the syrups above. Rum would be great with pineapple. Here's a list of spirits to add to the bar:
Campari
Rum
Vodka
Tequila
Gin
Zero Proof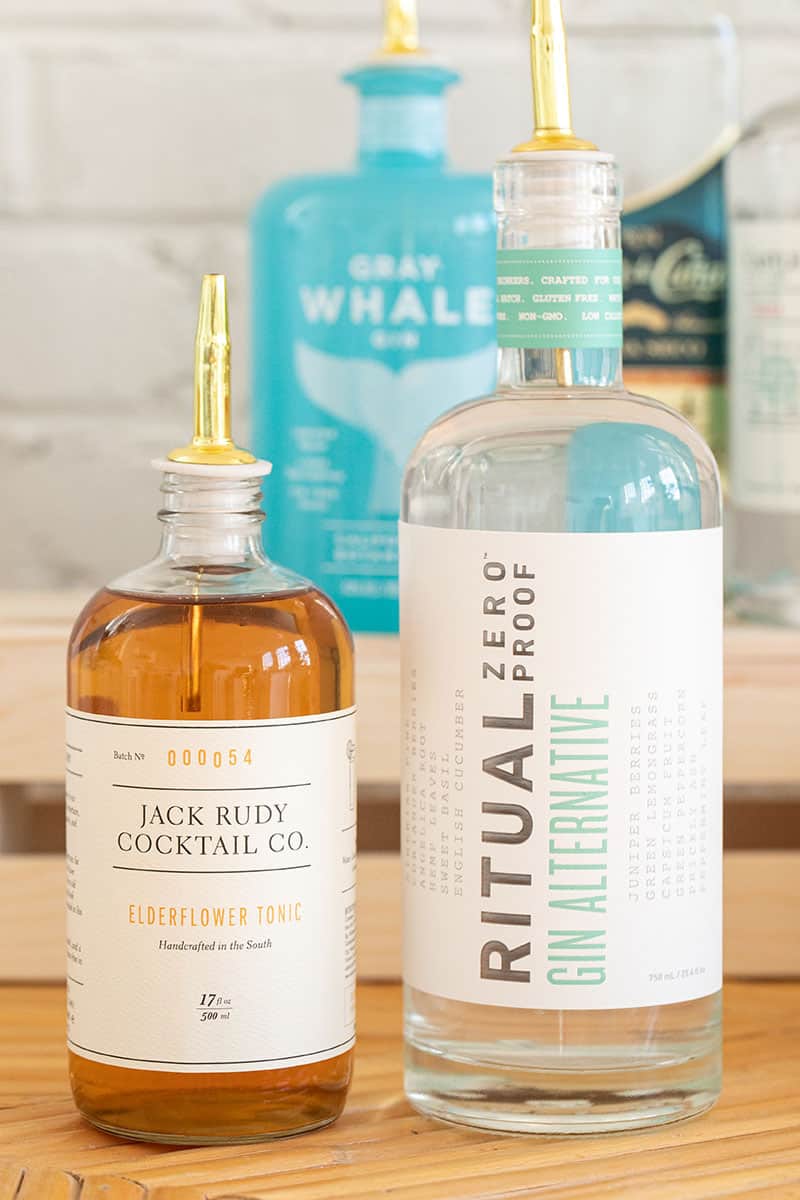 For your guests who do not drink, place out a non-alcoholic spirit like Ritual.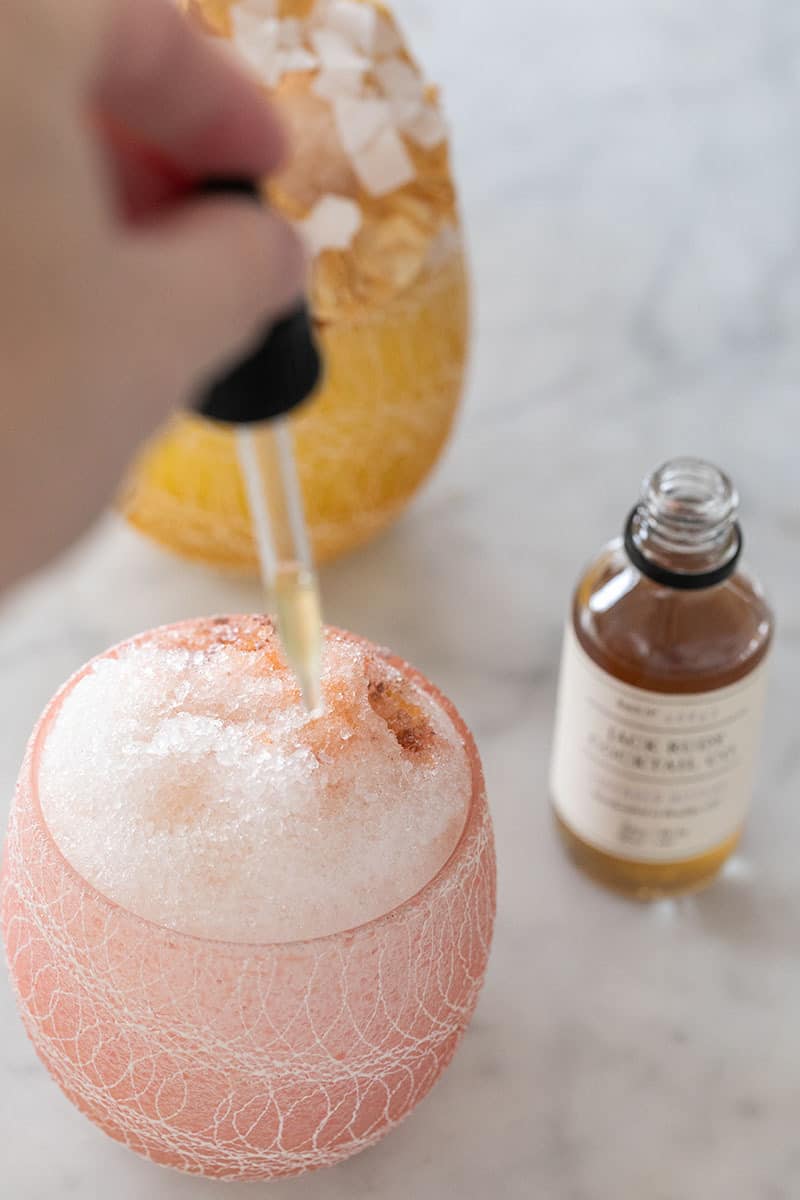 Bitters are also a unique ingredient you can add for a sophisticated flavor.
Bottle Pourers
This is an important item for creating a DIY bar like this one. We found that these gold bottle pourers worked really well in most of the spirit and syrup bottles. It also gives the bar a cohesive look.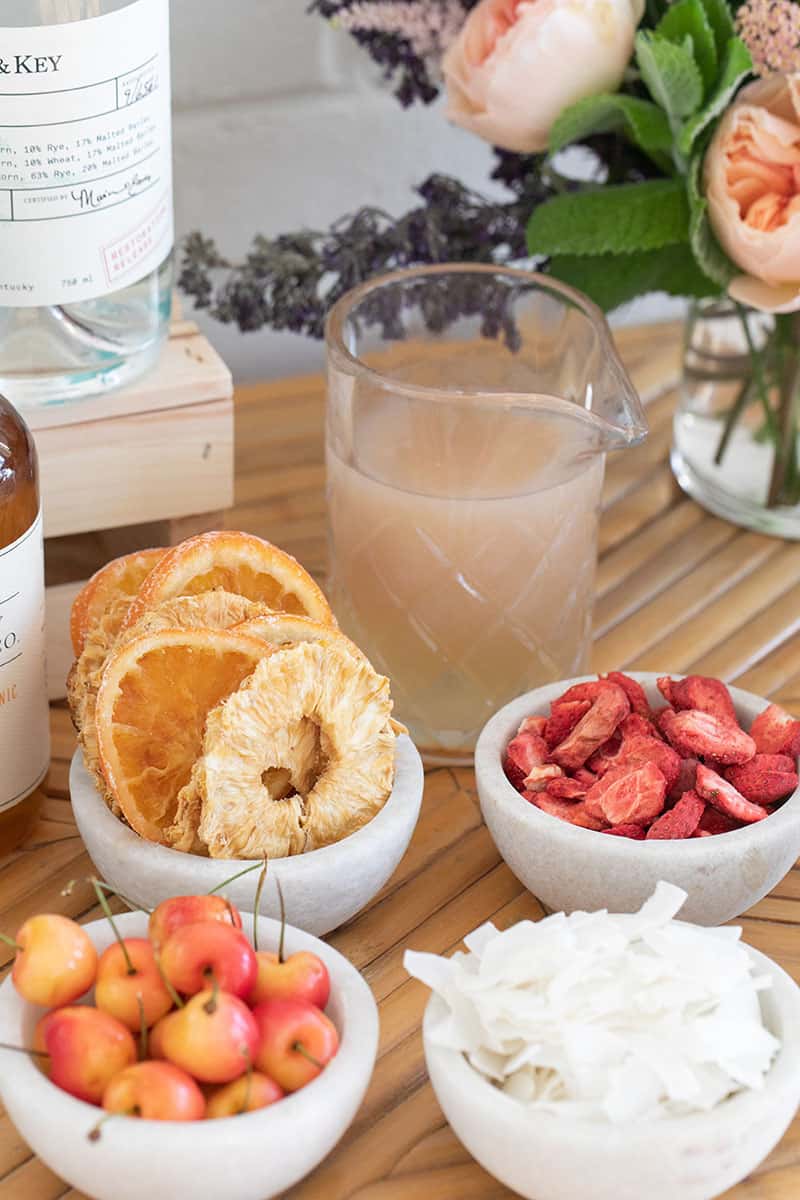 Snow Cone Toppings
Place colorful and delicious toppings in small bowls on the table for guests to use as toppings. There are SO many options, but here are a few of our favorite toppings:
Sliced Citrus Fruit
Dried Fruit
Sprinkles
Coconut Cream
Sprinkles
Cherries
Coconut
Dried Fruit
Edible Flowers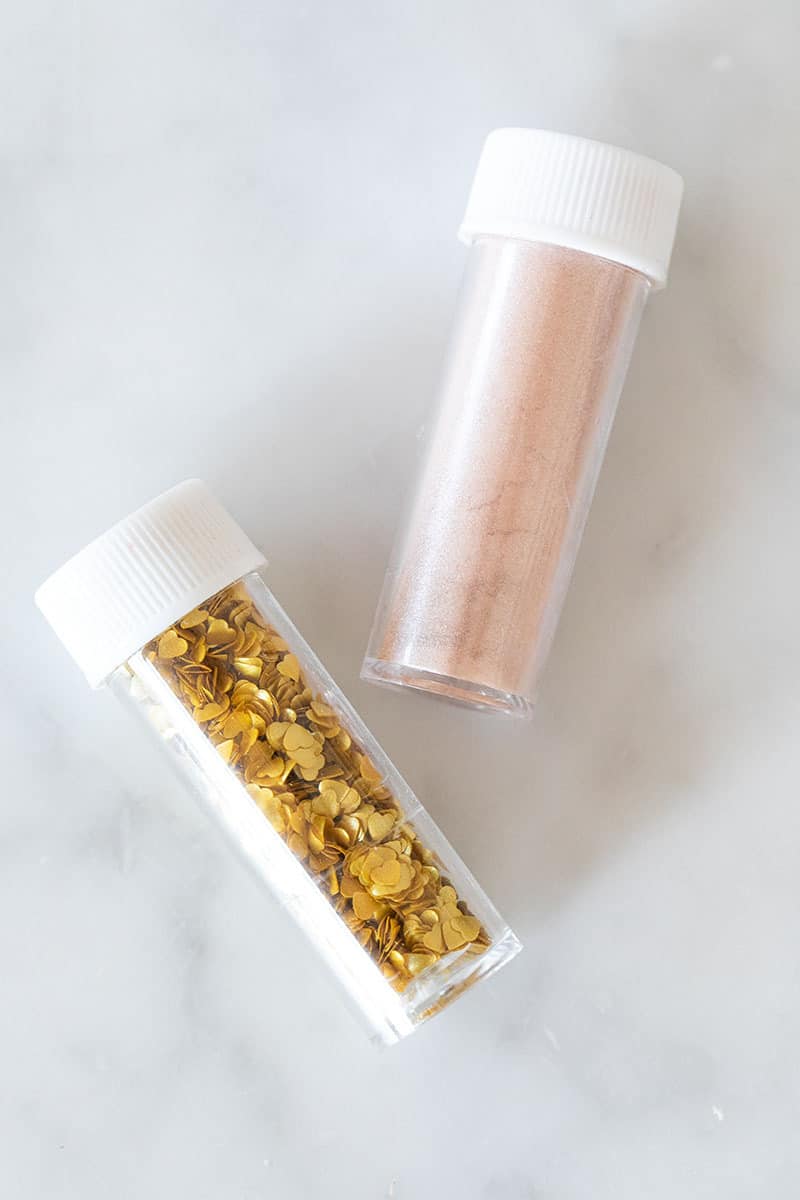 Edible shimmer and gold hearts and stars are fun too!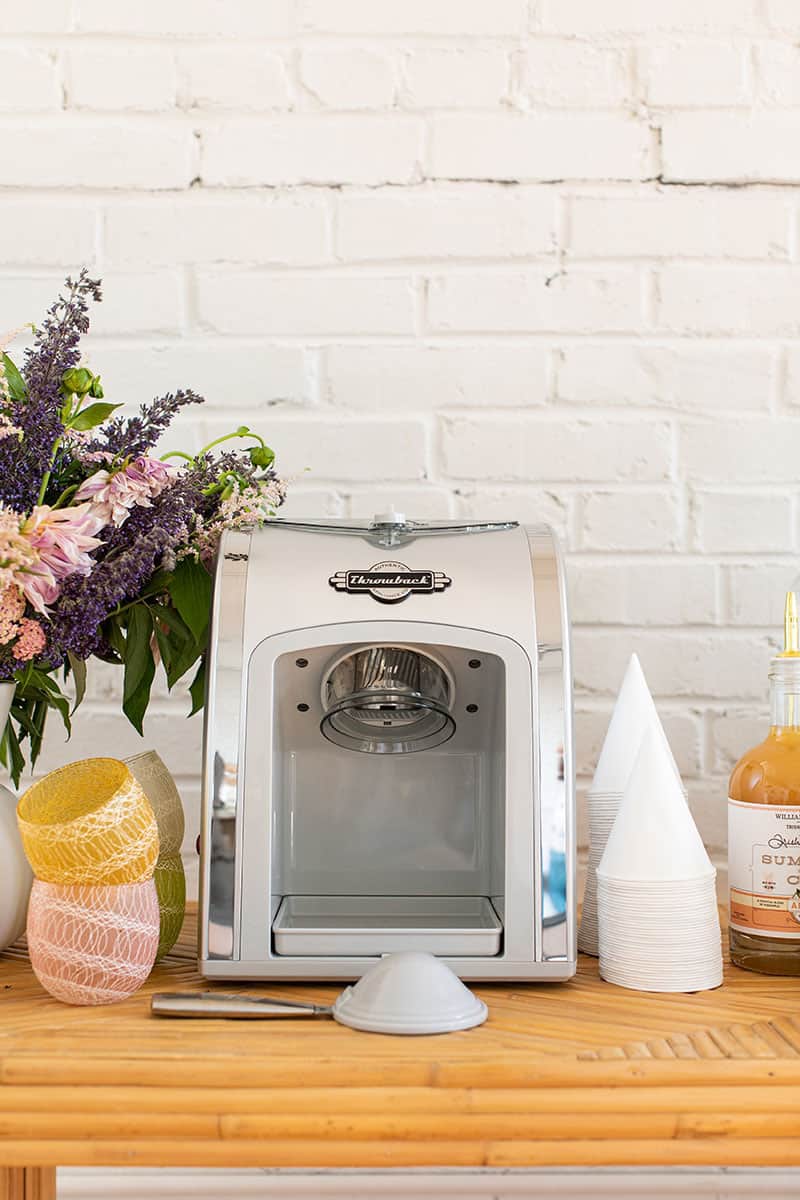 Bar Supplies
The Best Snow Cone Machines
To make the cones, have a bucket of ice cubes next to the machine. For the one we used, just fill the top with a few scoops of ice, shut and lock the lid and it's ready to go! It's a bit loud but makes instant shaved ice.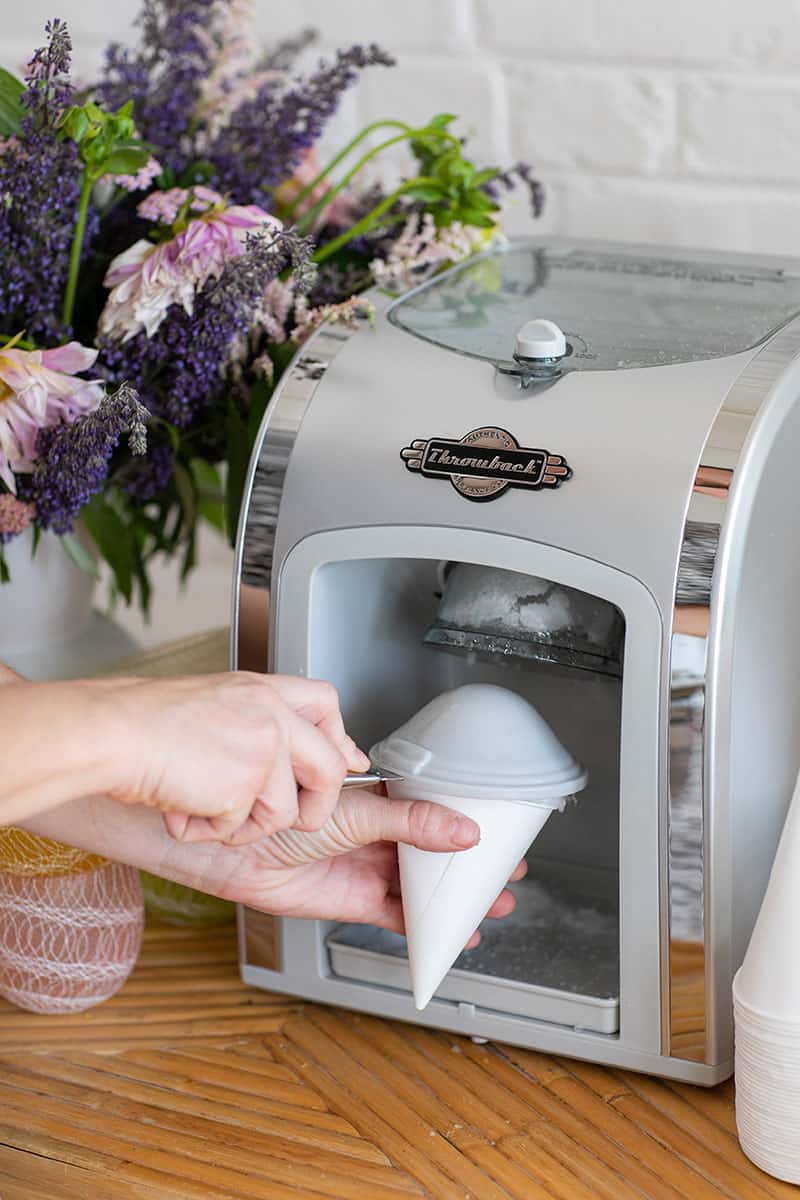 It also comes with a tool to mold the top of the ice in the shape of a ball.
Then you can pour your syrups and spirits over the top!
Snow Cone Cups
Classic snow cone cups give a nostalgic feeling! They're also durable and leak-proof and made for holding melting ice. Here are a few of our favorites: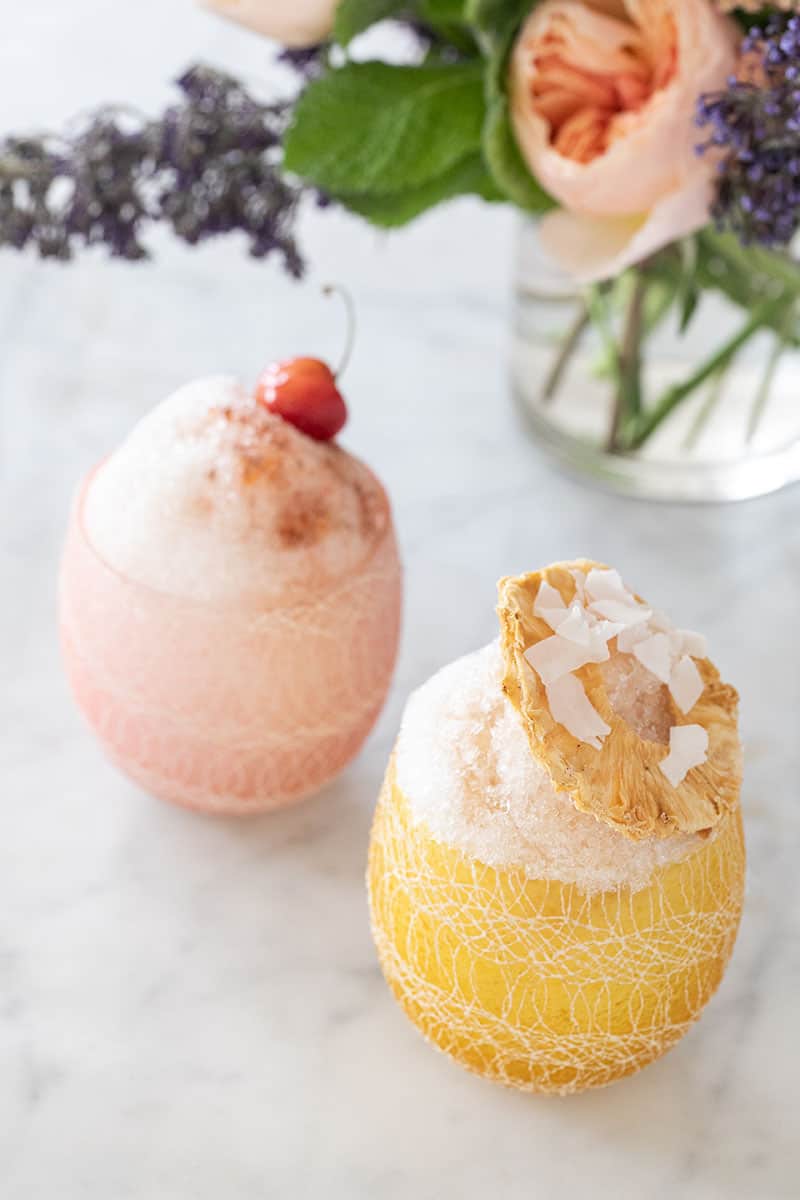 Fun Cups
In addition to snow cone cups, have other fun cups out for guests who would rather eat their snow cone with a spoon.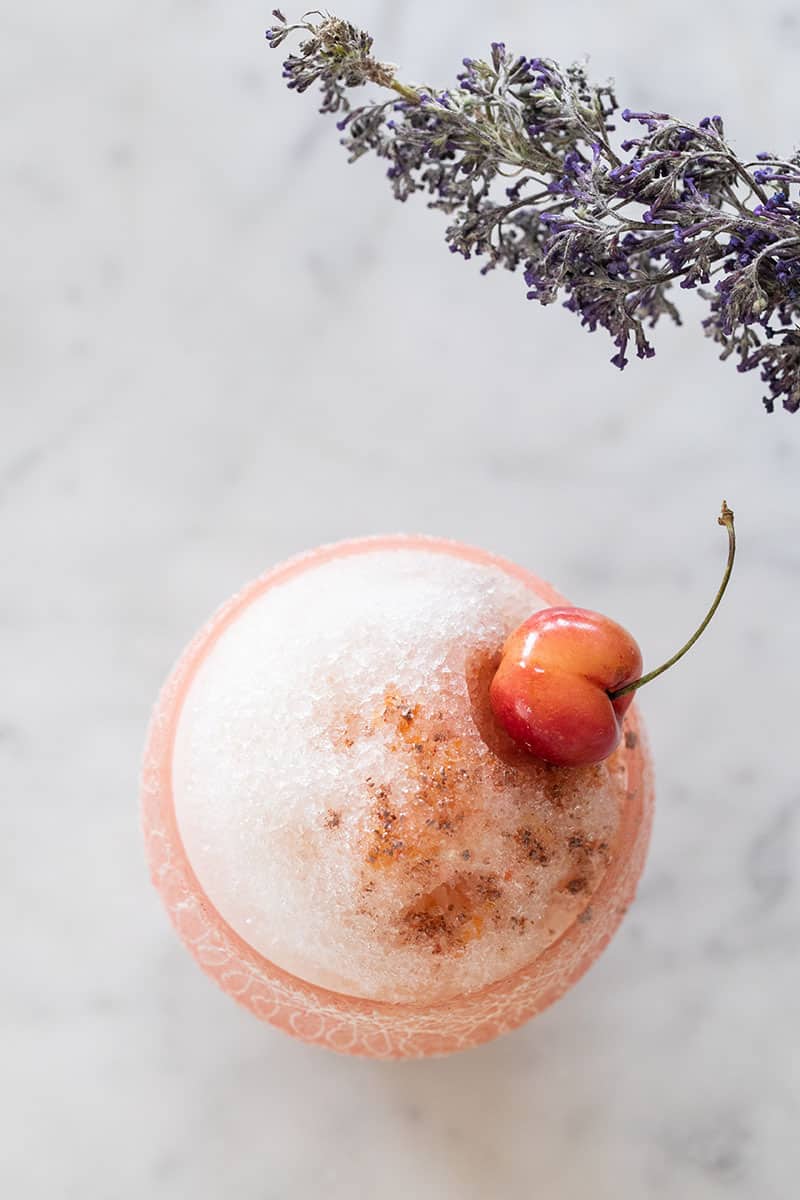 Flowers
Every bar has to have flowers! They're a must as they add instant decor and color!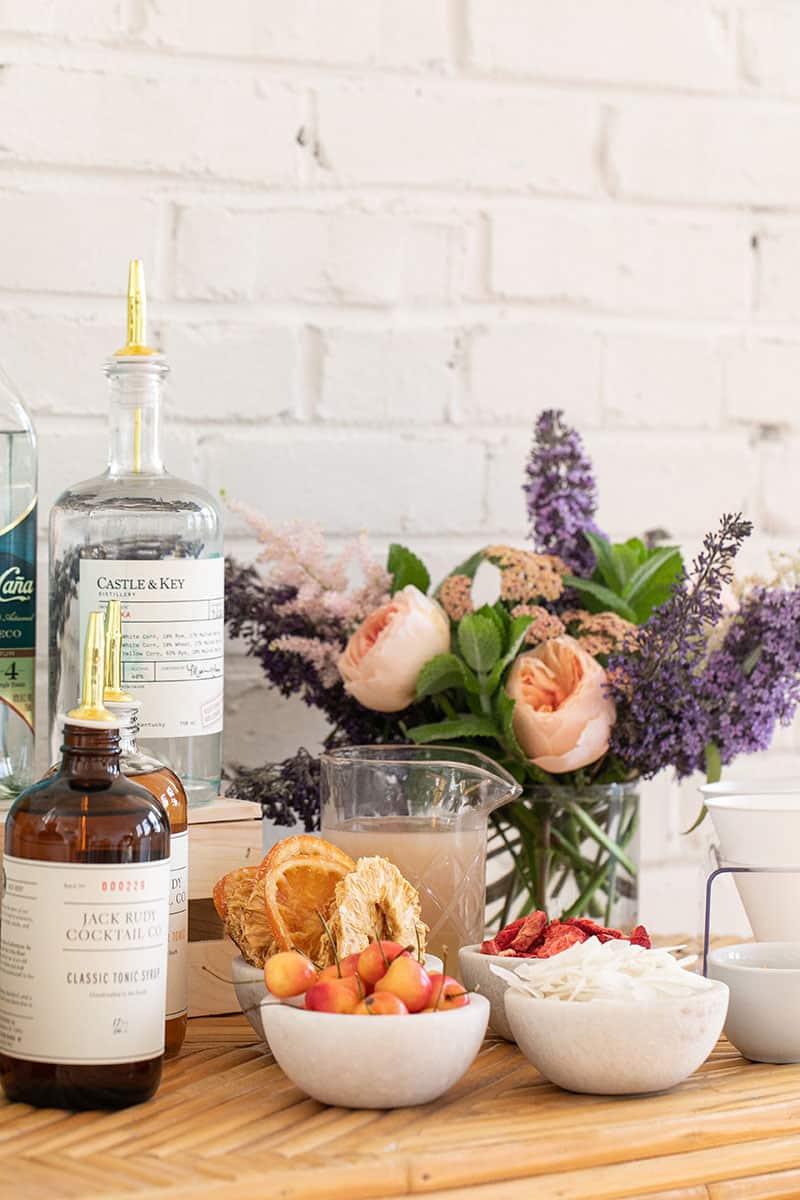 Snow Cone Flavors
The best part about this bar is that you can mix and match flavors, creating your favorite cocktail recipes. Here are a few ideas!
Spiked Lemonade – Vodka and Lemon Simple Syrup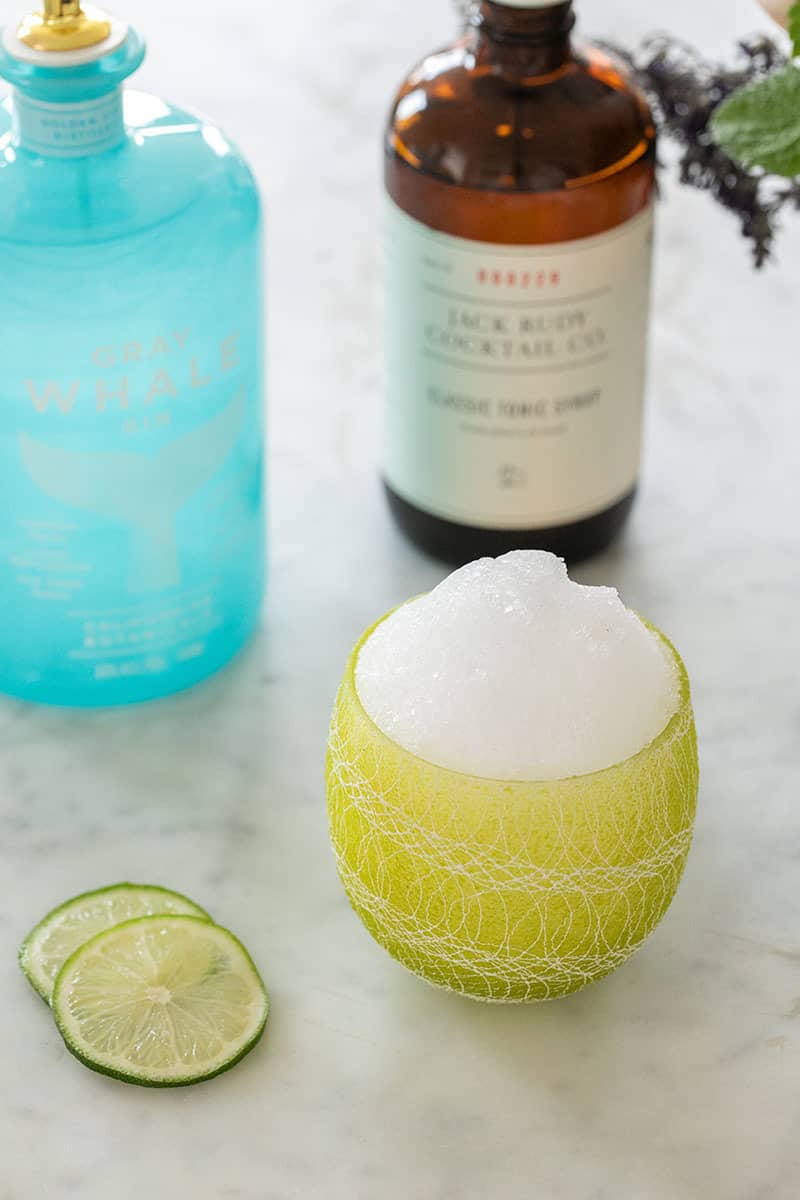 Gin and Tonic – Gin and Tonic Syrup
Elderflower Gin – Elderflower Syrup and Gin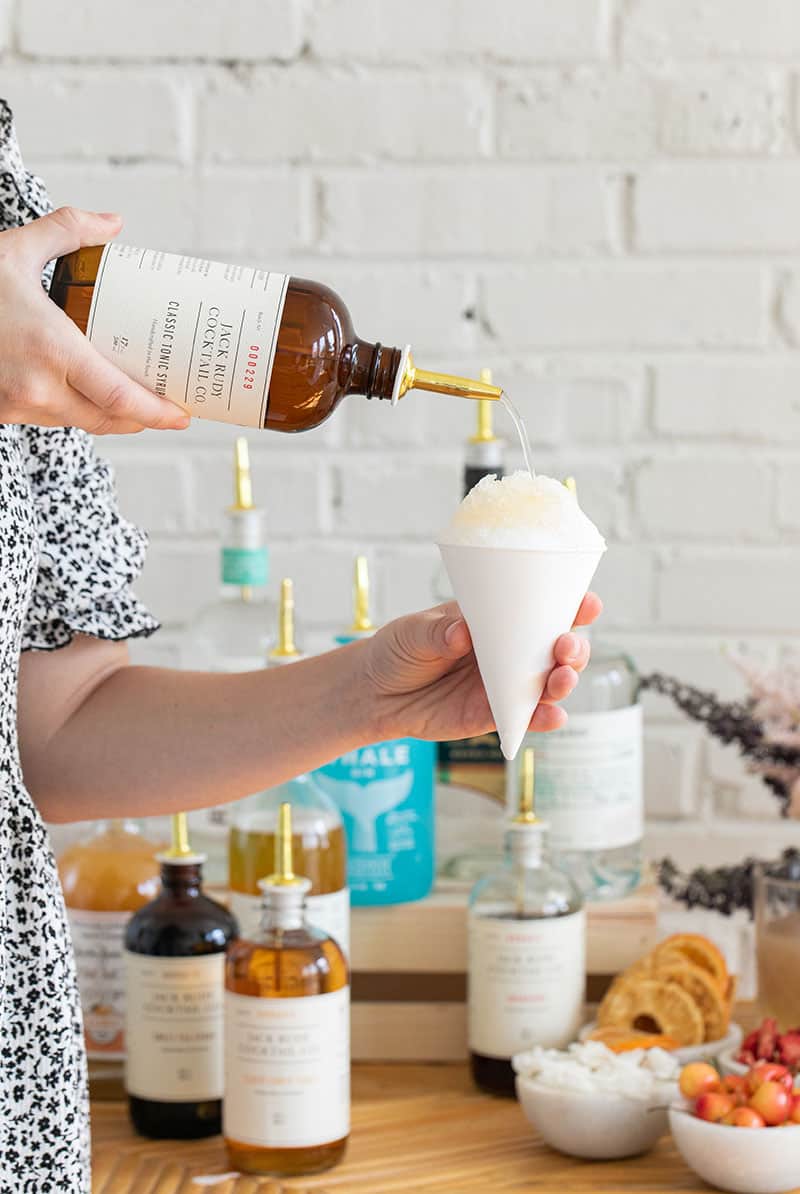 Pineapple Rum – Summer in a Cup and Rum
Margarita – Casamigos Pineapple Smoke Mix and Blanco Tequila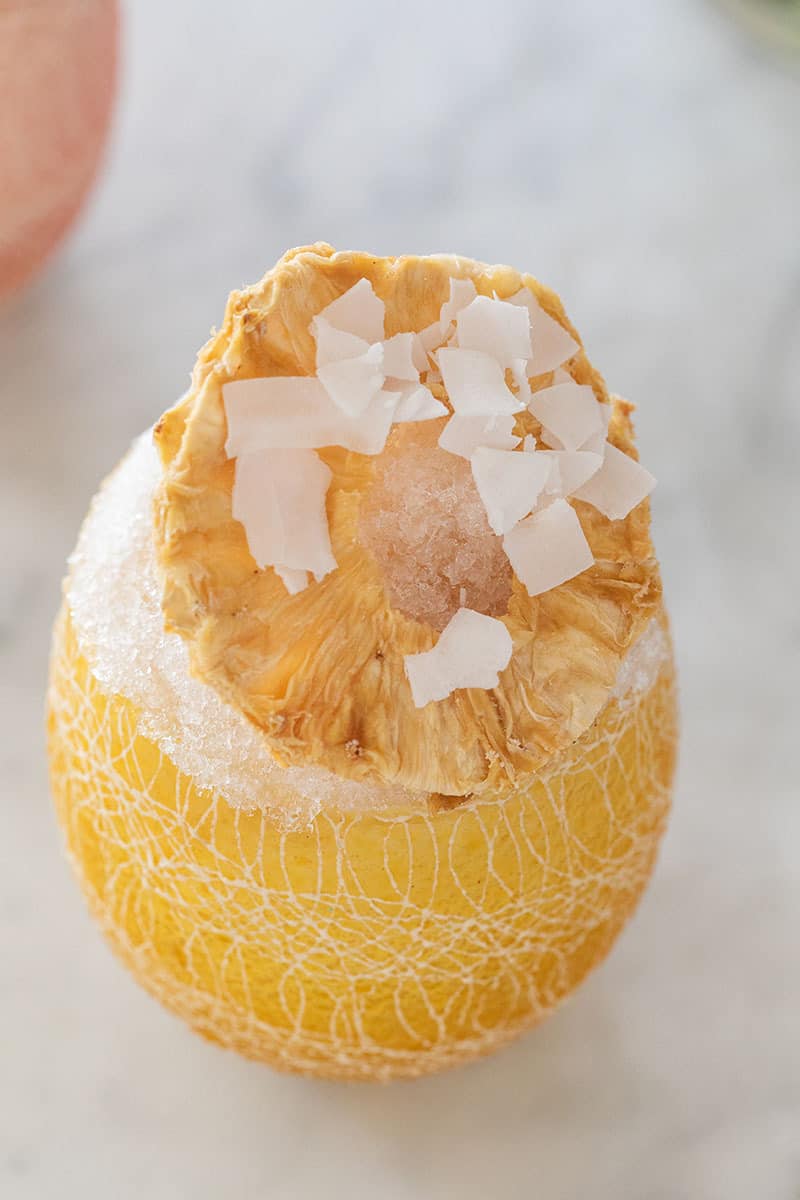 Pina Colada – Pineapple Syrup, Coconut Cream and Rum
Moscow Mules – Ginger Syrup and Vodka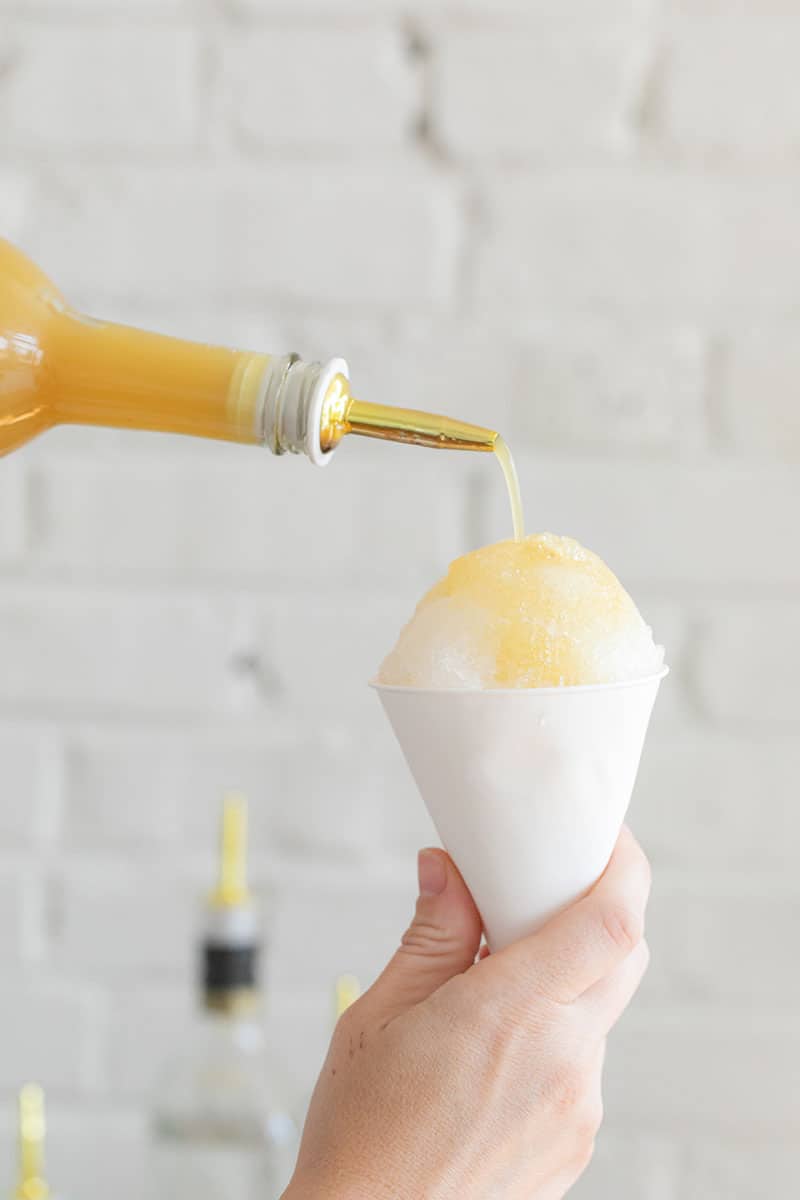 Those are just a few flavor combinations you can make!
Tips for Making a Snow Cone Bar
Have an ice bucket near the machine to quickly fill with ice.
Have extra plain simple syrup to sweeten the snow cones.
Place napkins, spoons and straws nearby for guests to use as well.
Have enough variety of syrups and spirits for it to be a fun experience for guests.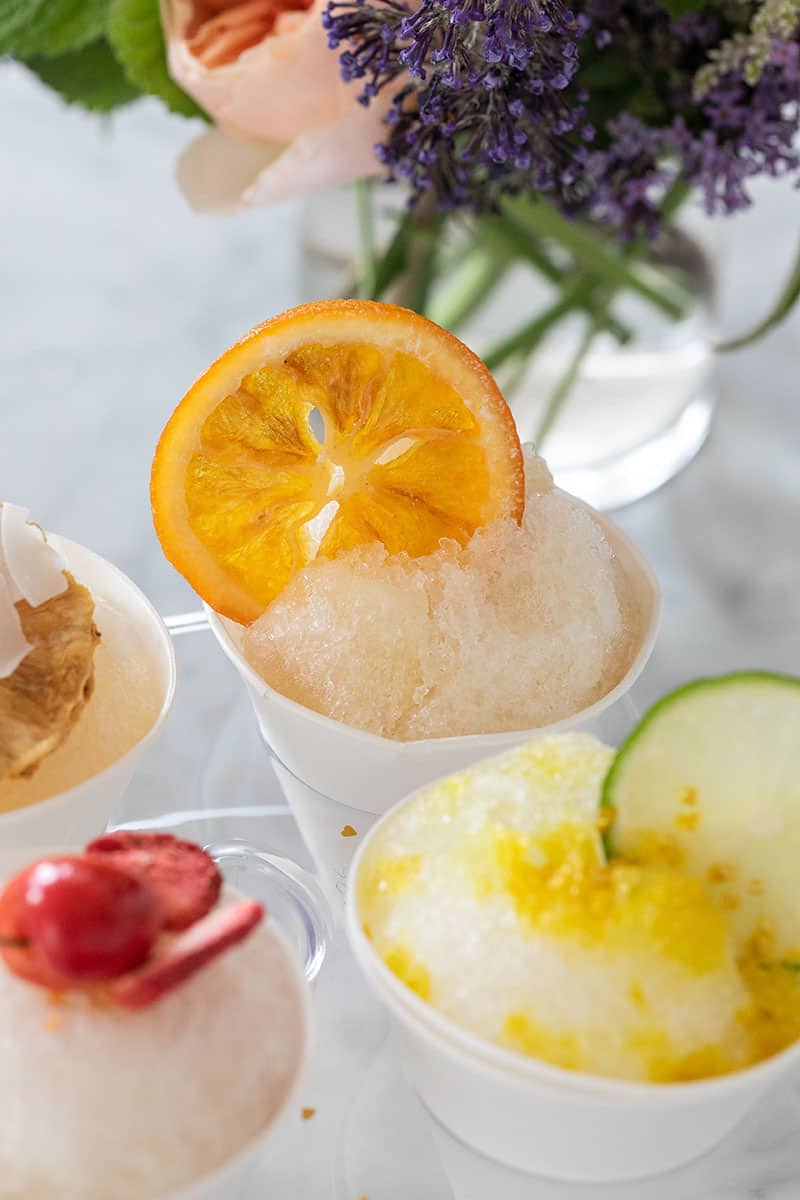 More Summer Recipes and Ideas You'll Love!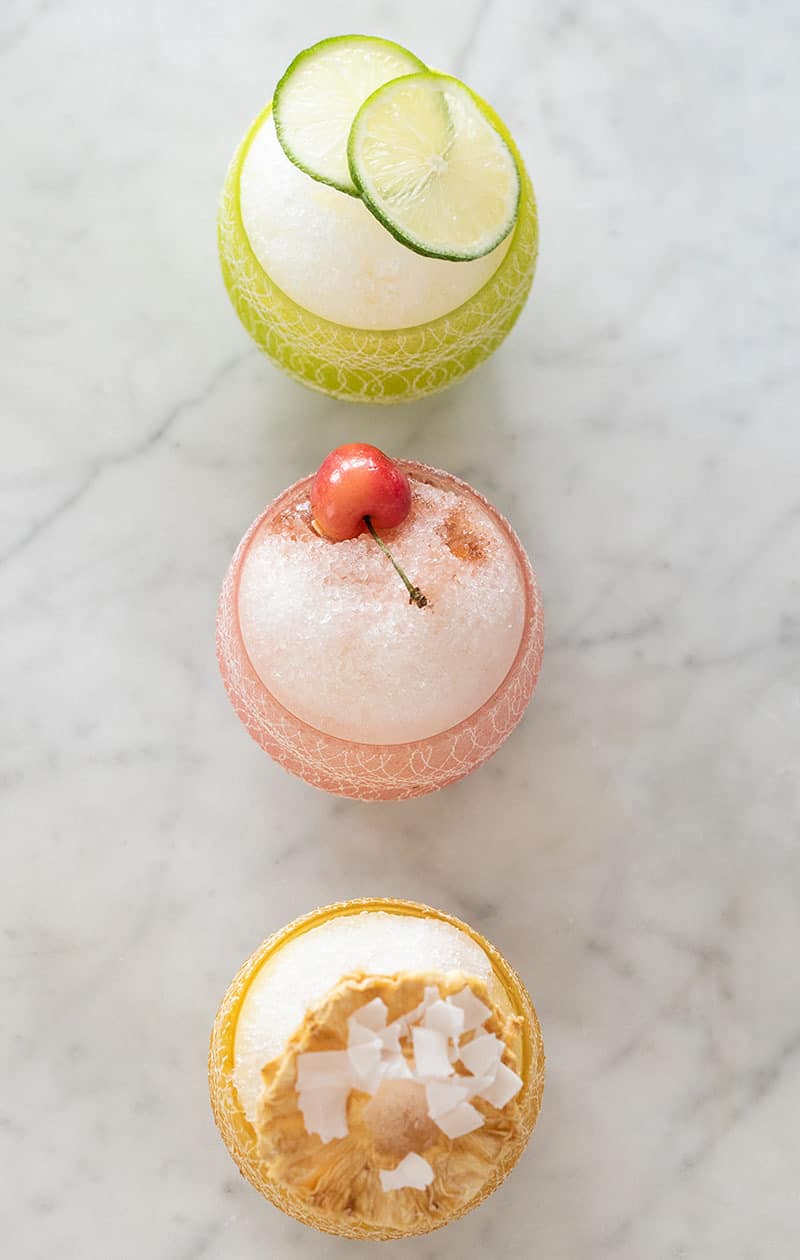 Festive Bar Ideas
Here are more of our favorite summer bar ideas!
How to Create a Charming Ice Cream Sundae Bar
Let us know if you make your own bar by leaving a comment below! We'd love to know your thoughts!
You can also FOLLOW US on FACEBOOK, INSTAGRAM, and PINTEREST to see more delicious recipes, cocktails, desserts and parties!