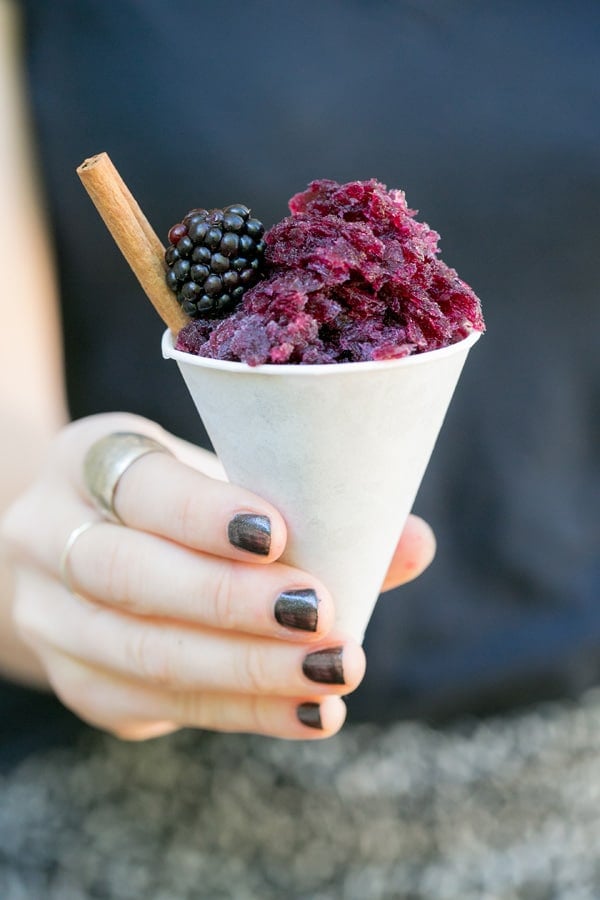 This year I teamed up with Apothic Wines to create some special recipes that will be out in 2015! I know, the wait is long, but it's been an amazing project I've been working on for the last few months and I couldn't be more excited to share everything next spring. In the meantime, I came up with the best recipe ever for sangria snow cones! If you all remember my Black Sangria last year, this is another recipe using Apothic Dark, my absolute favorite wine this time of year. Technically it's just sangria granita, but I really like the words "snow" and "cone" and snow cone cups too, so I gave it a fun name. I had several people test this recipe and everyone gave it a big thumbs up and requested more! It's super easy to make ahead of time and uses fall ingredients like pomegranate juice, cinnamon, orange and blackberries. These are super refreshing and just plain delicious and fun to serve at a party! Below is the recipe. Hope you all enjoy!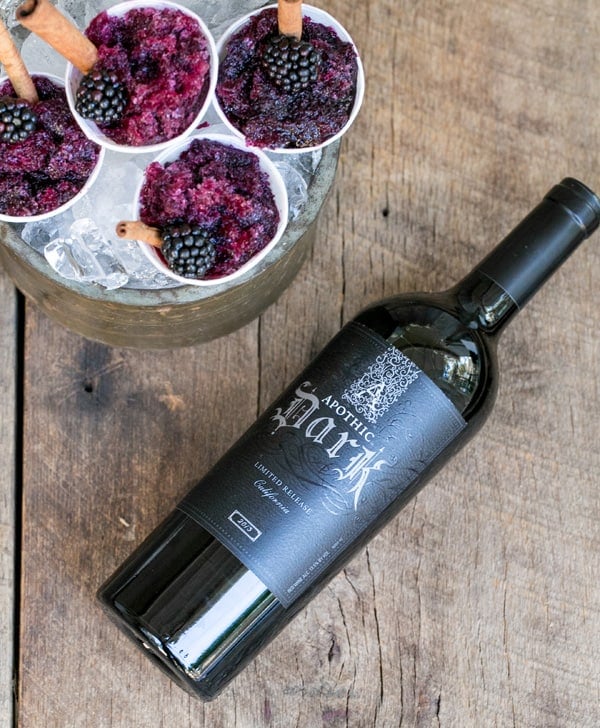 (makes 6 small snow cones)
1/2 cup fresh squeezed orange juice
1/2 cup pomegranate juice
3/4 cup water
1/2 cup sugar
10 blackberries (more for garnishing)
2 cinnamon sticks (more for garnishing)
2 cups Apothic Dark Wine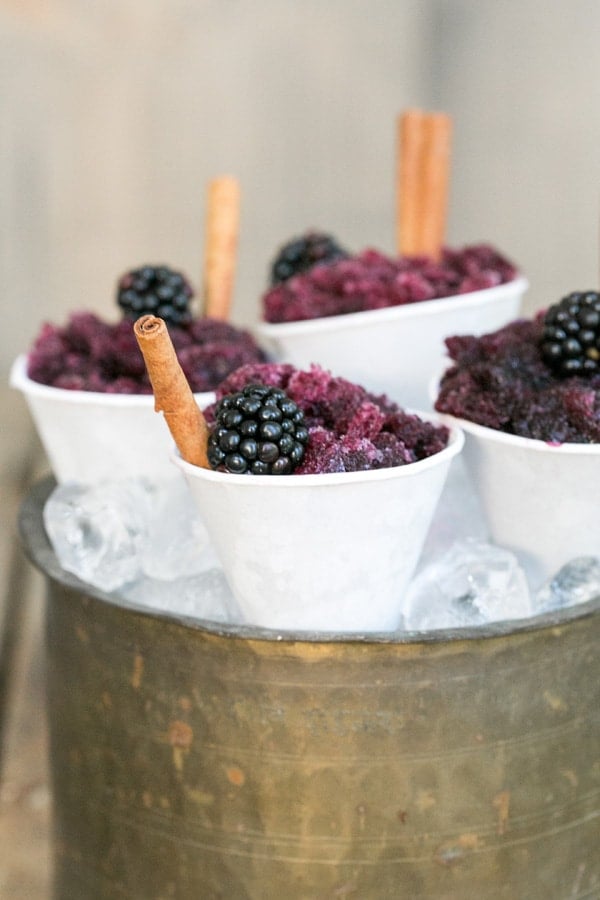 In a large pot, combine the sugar and water and heat on low until melted.
Add in the pomegranate juice, orange juice blackberries and cinnamon sticks. Bring to a slight boil, then simmer on low for 15 mins. Let all of the ingredients infuse together until the blackberries lose their color.
Remove the blackberries, pour in the wine and simmer for another 5 minutes.
Remove the cinnamon sticks.
Pour into a deep container, such as a metal loaf pan.
Freeze overnight.
Use a fork to shave the sangria.
Serve in a snow cone cup (
I bought mine here
) with a blackberry and cinnamon stick and enjoy!