The best, mixed drinks to make at home using only 2-3 simple ingredients! Also, share our basic formula for making any mixed drinks! Keep reading to learn more about mixed drinks. If you follow our guide, your parties are sure to be a crowd-pleaser.
Mixed drinks are great because they're easy to make and they're perfect for parties. You don't have to be a mixologist to make a delicious mixed drink – all you need is a little imagination and some basic ingredients. Plus, mixed drinks are very versatile. You can make them as sweet or as fresh as you like, and they're always a hit with guests.
Also, check out our favorite cheap drinks, best brunch cocktail recipes, tequila cocktails, cheap drinks and great cocktails, to make at home!
What Are Mixed Drinks?
Mixed drinks are beverages that have 2-3 ingredients mixed into them. We've pulled together a list of mixed drinks based on these qualifications:
2-3 Simple Ingredients – If it requires more than 3 ingredients it's not considered simple.
Basic Ingredients – Simple and easy ingredients that you can buy at all grocery stores.
Quick to Make – A mixed drink should only take a few minutes to make.
No Muddling – Keep it simple, with ingredients that are ready to be poured, stirred, or shaken.
Pro tip – It's easy to make any of these mixed drinks into a mocktail or non-alcoholic cocktail if you prefer!
Recipes for Easy Mixed Drinks
Make a simple mimosa at home with our easy recipe, tips, and tricks! This cocktail uses only 2 ingredients and is perfect for all occasions, but especially brunch!
Ingredients
Orange juice, Champagne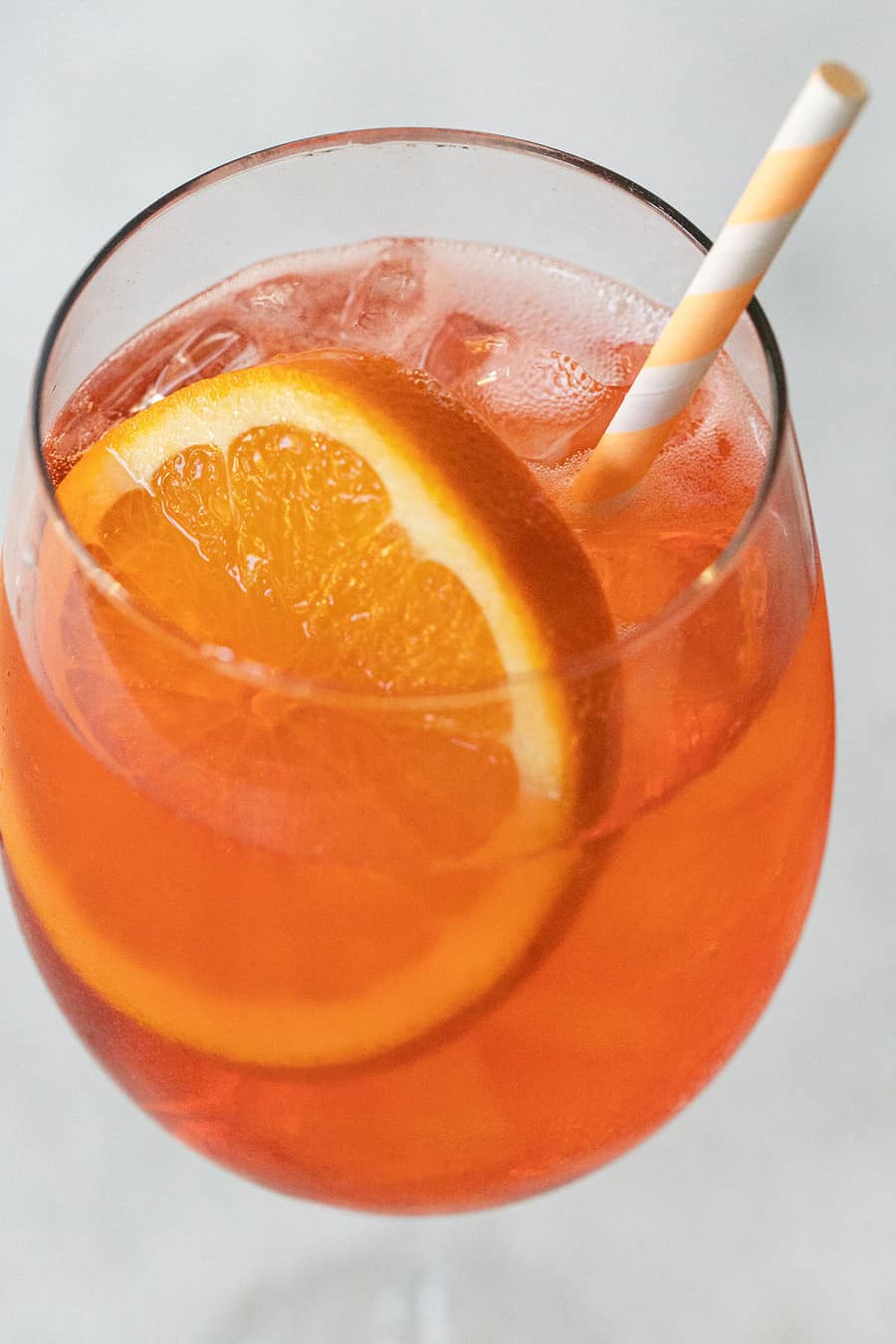 A simple, refreshing, three-ingredient Aperol spritz recipe that is perfect year-round! This classic cocktail couldn't be easier to make and truly is delicious. Also, try our Lingonberry Aperol Spritz!
Ingredients
Aperol, Prosecco, Club Soda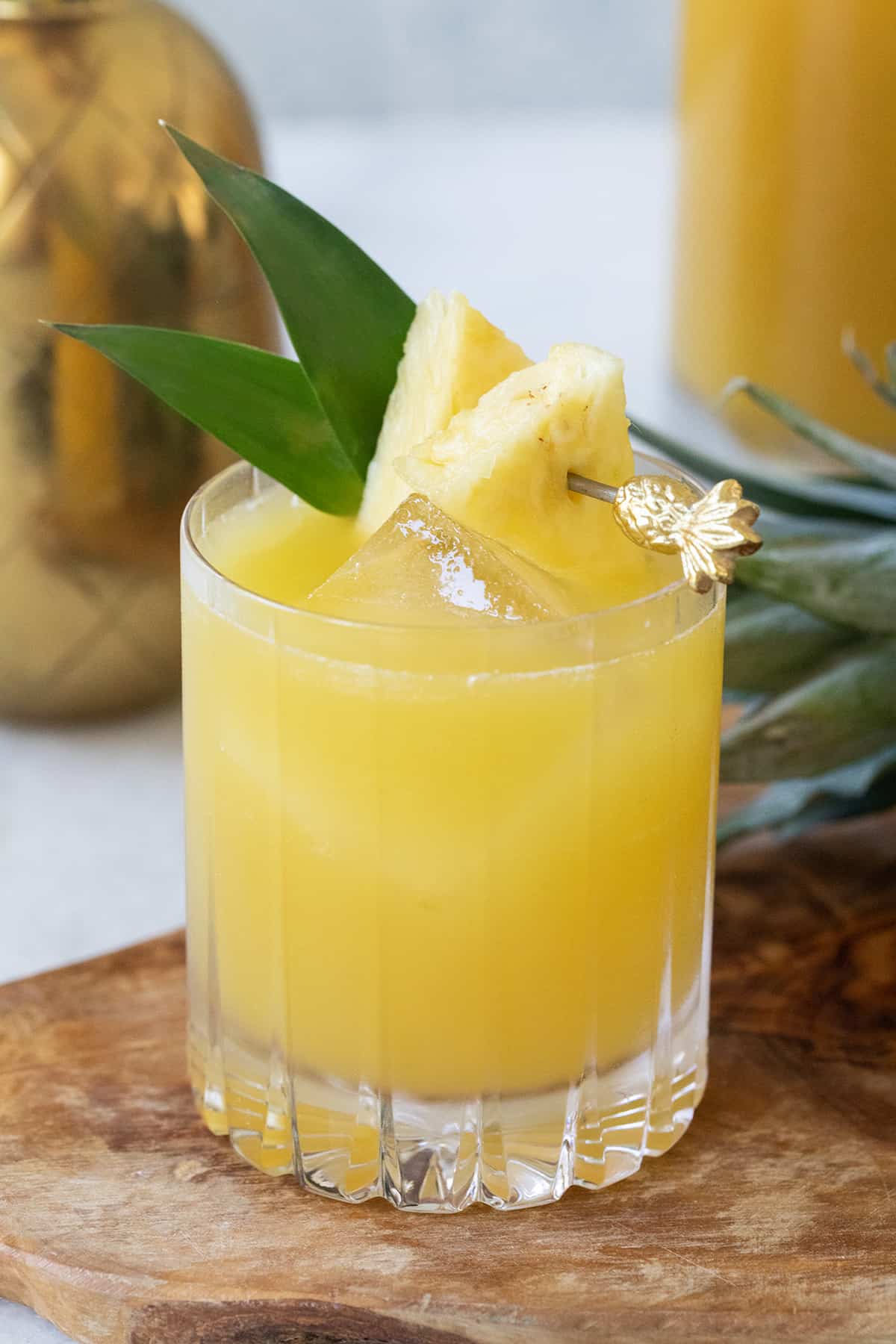 A simple mixed drink with two ingredients! This cocktail has tropical flavors and is perfect for sipping any time of the year.
Ingredients
Pineapple Juice, Vodka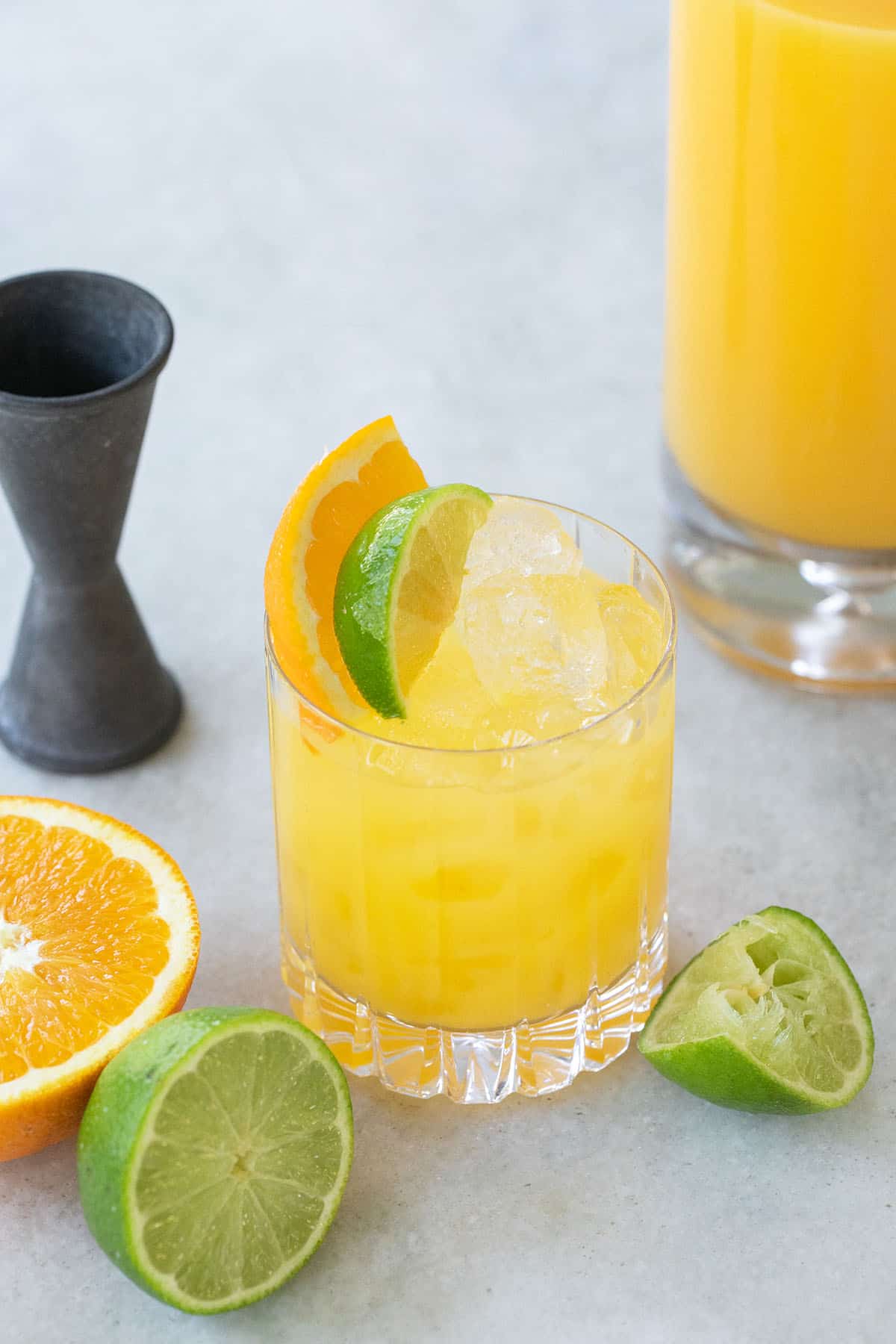 Tequila and orange juice is a classic combination that's perfect for summertime sipping. And this cocktail couldn't be easier to make.
Ingredients
Orange Juice, Tequila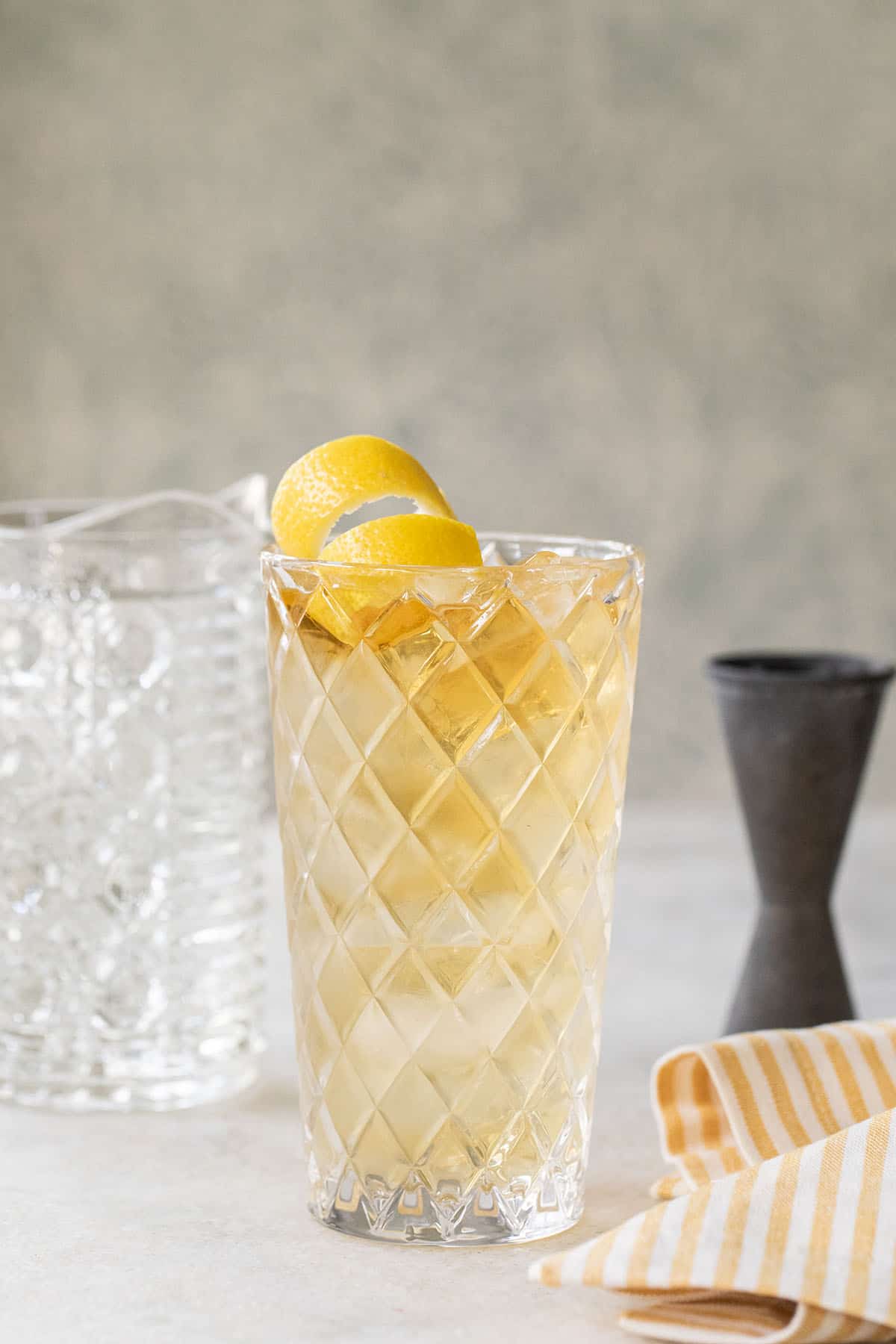 The easiest cocktail to make! Only two simple ingredients and you have yourself a refreshing whiskey highball!
Ingredients
Whiskey, Soda Water
Sharing all the details for making a Bee's Knees cocktail. It's made with three simple ingredients and is perfect for all year! Easy to make, refreshing, and absolutely delicious.
Ingredients
Gin, Lemon Juice, Simple Syrup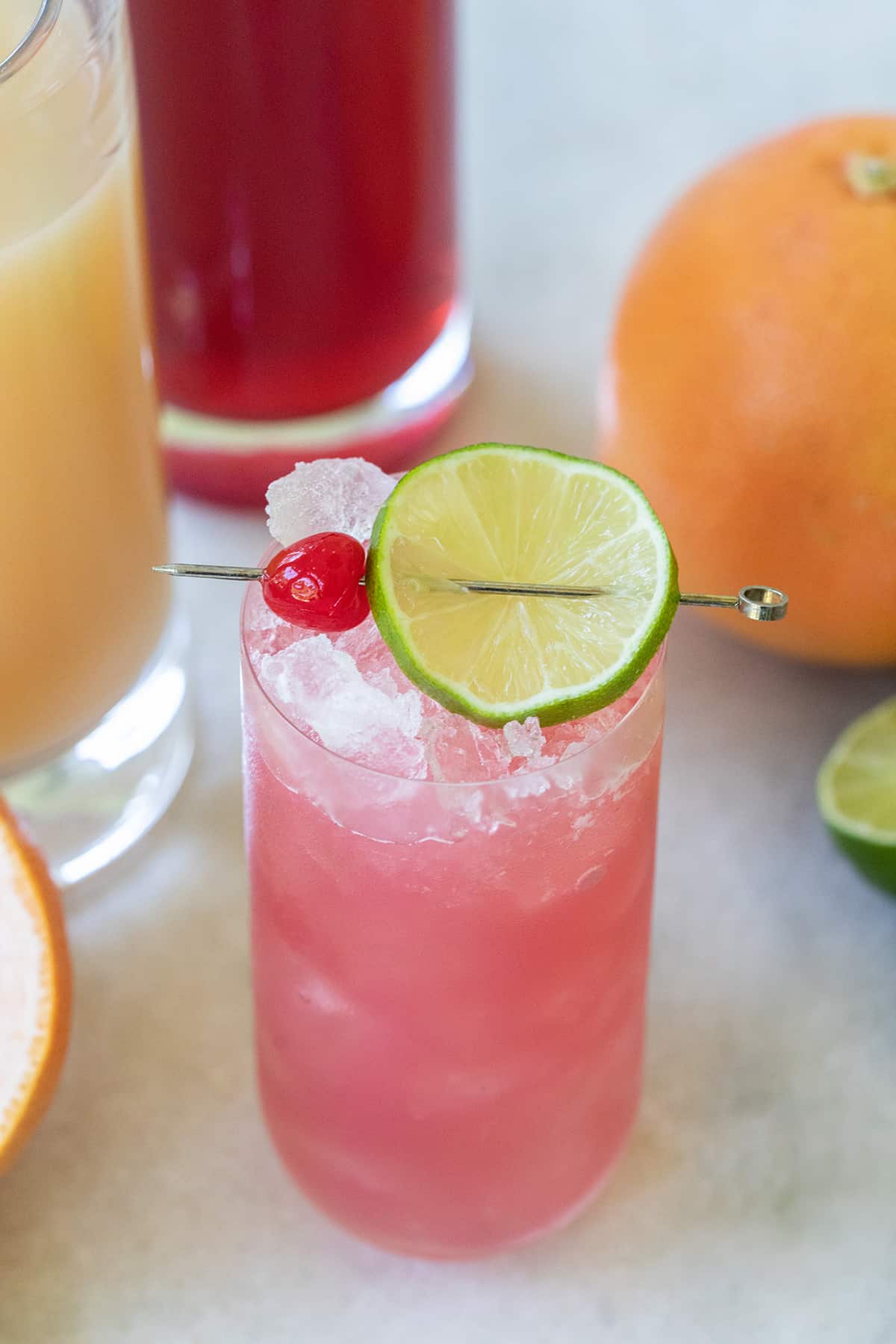 This is an easy, mixed summer drink made with 3 simple ingredients. It has a vibrant pink color.
Ingredients
Grapefruit, Cranberry Juice, Vodka
Learn how to make a classic Moscow Mule with our three-ingredient recipe. Also, sharing tips on making different versions and ways to spruce it up! Check out all of our best Moscow mule recipes too! We especially love our Kentucky Mule.
If you love vodka, check out the best mixers for vodka and our favorite vodka cocktails.
Ingredients
Ginger beer, Vodka, Lime juice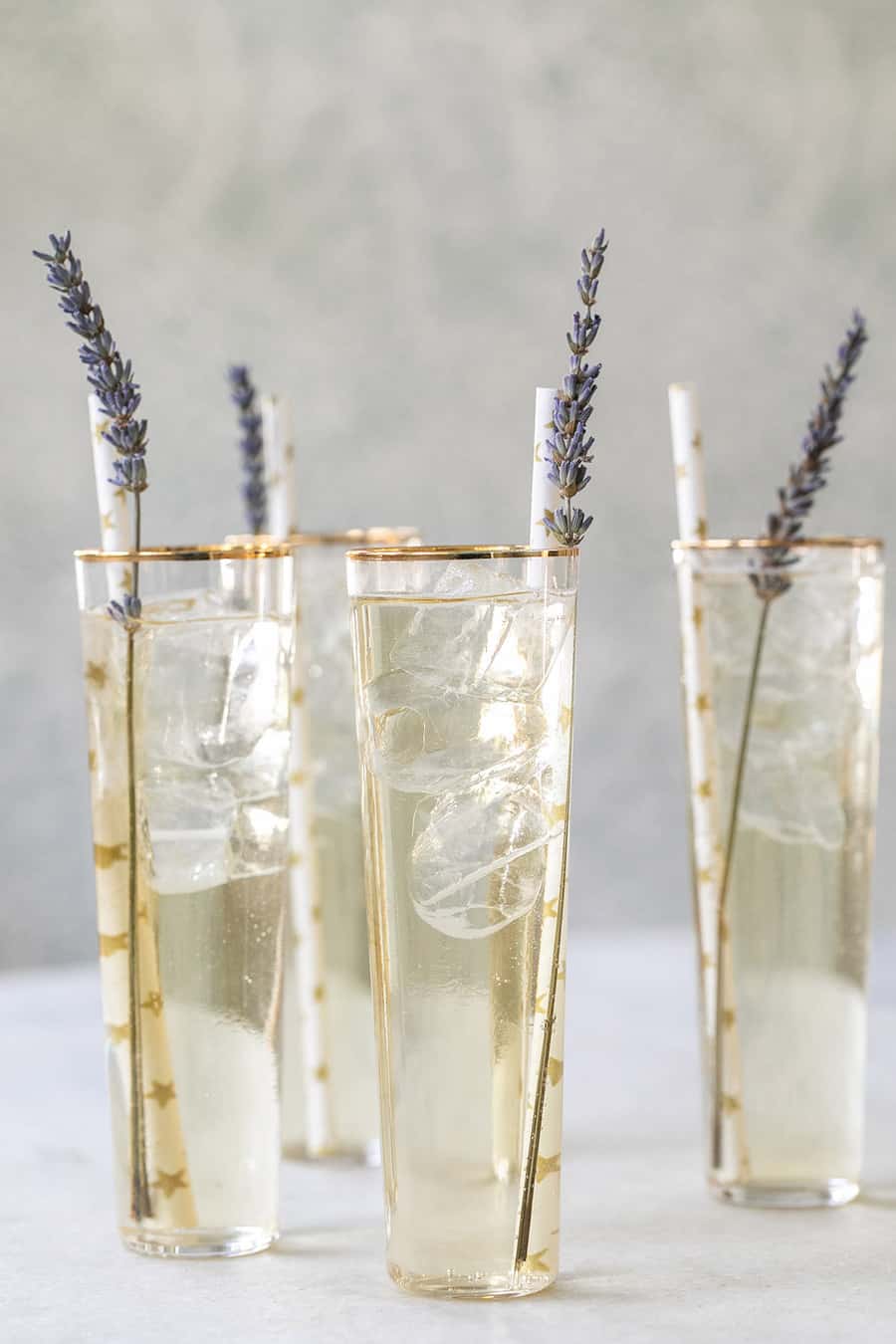 An easy cocktail to make that is perfect for a celebration!
Ingredients
Champagne, St. Germain, Sparkling Water
The bright, refreshing flavor of the lemon drop martini is a simple, yet easy drink to miss the mark on. We cover everything you need to know to nail this cocktail!
Ingredients
Lemon juice, Vodka, Simple syrup
It doesn't get easier than a classic, daiquiri recipe. No more sweet slushies, this recipe is made the way a daiquiri should be. It's simple and refreshing!
Ingredients
Lime juice, gold rum, simple syrup
A gin and tonic are a classic cocktail recipe made with gin and tonic water poured over ice. It's refreshing and easy to make.
If you love gin and tonics as much as we do, check out these 5 amazing gin and tonic recipes!
Ingredients
Gin, Tonic water, Lime juice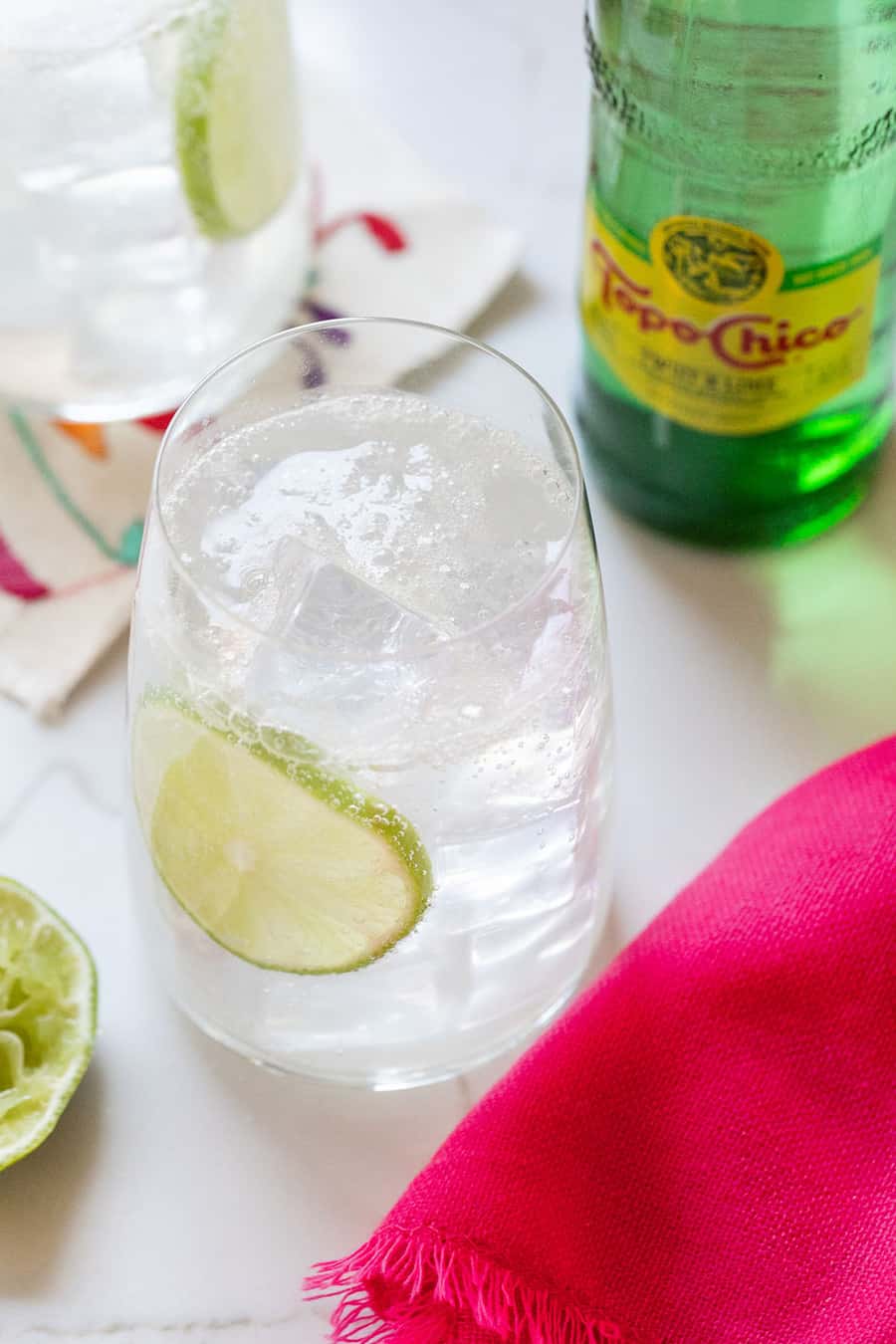 Although this mixed drink has been around for some time, it's become very popular in the last few years. This Ranch water is a low-calorie cocktail created in West Texas. It's easy to make and perfect for a hot summer day. We love this easy cocktail recipe.
Ingredients
Sparkling mineral water (like Topo Chico), Tequila, Lime juice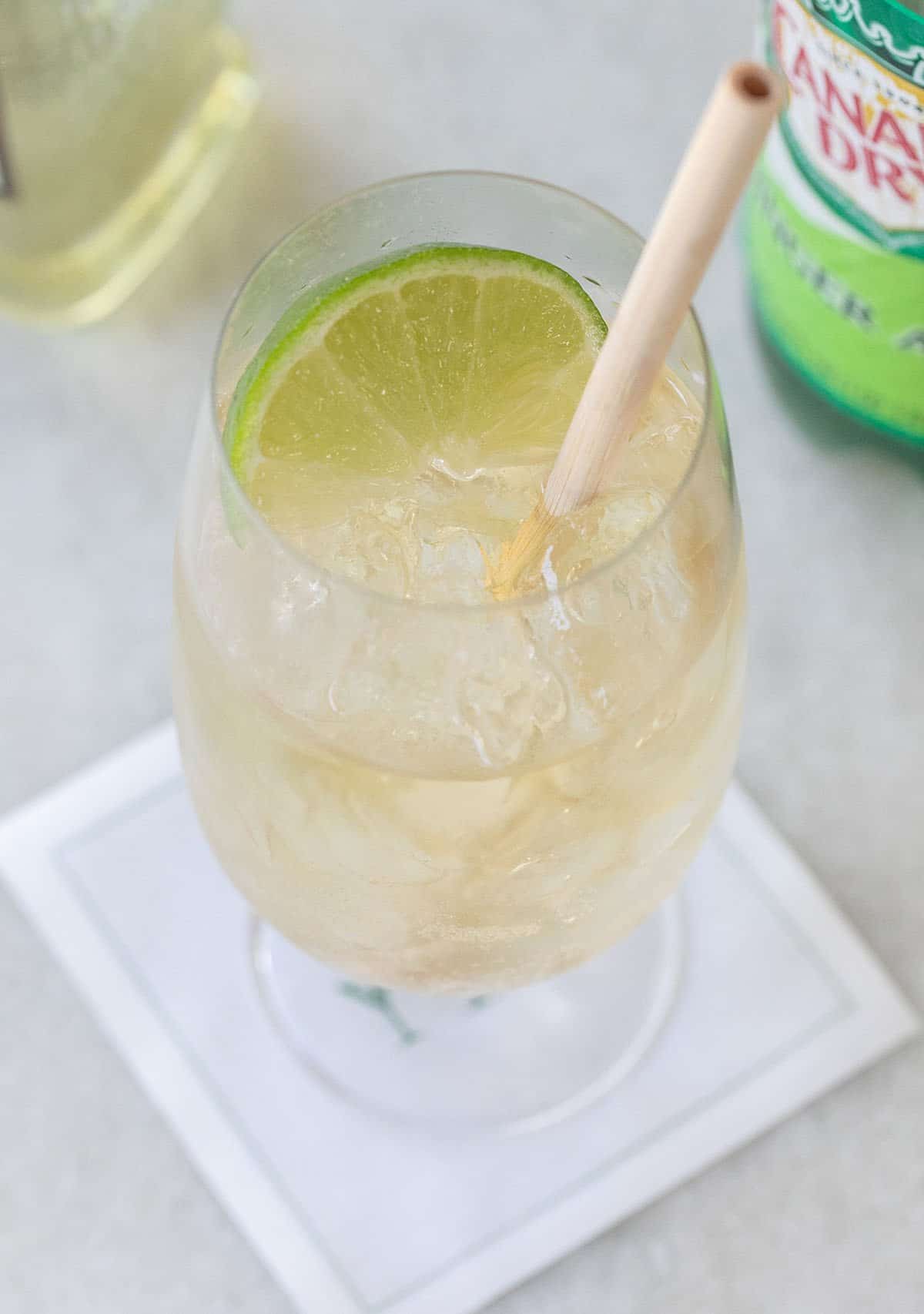 Another easy whiskey mixed drink for anyone who loves whiskey! This cocktail has three simple ingredients and can be made within minutes.
Ingredients
Whiskey, Ginger Ale, Lime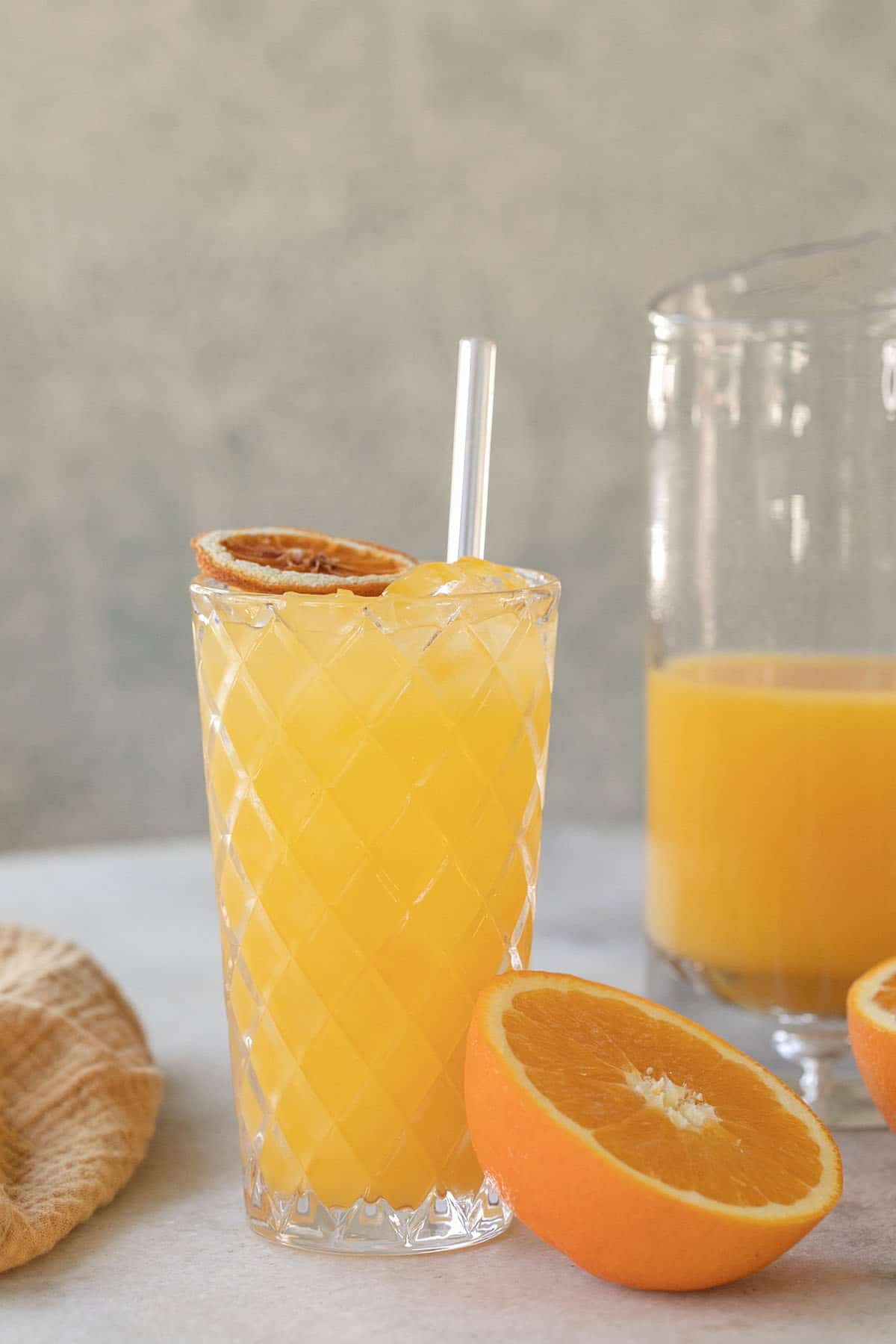 Doesn't get any easier than a classic screwdriver! This drink is great for the morning and quick to make.
Ingredients
Vodka, Orange Juice
One of the easiest and most refreshing mixed drinks are ones mixed with lemonade! You can use store-bought light lemonade and then add in a spirit of your choice, like vodka or in this recipe tequila. The key is adding in fresh thyme and a good quality tequila!
Ingredients
Lemonade, Tequila, Thyme (optional)
A classic Negroni cocktail is a simple drink that can quickly be whipped up for an evening cocktail.
Ingredients
Gin, Campari, Sweet vermouth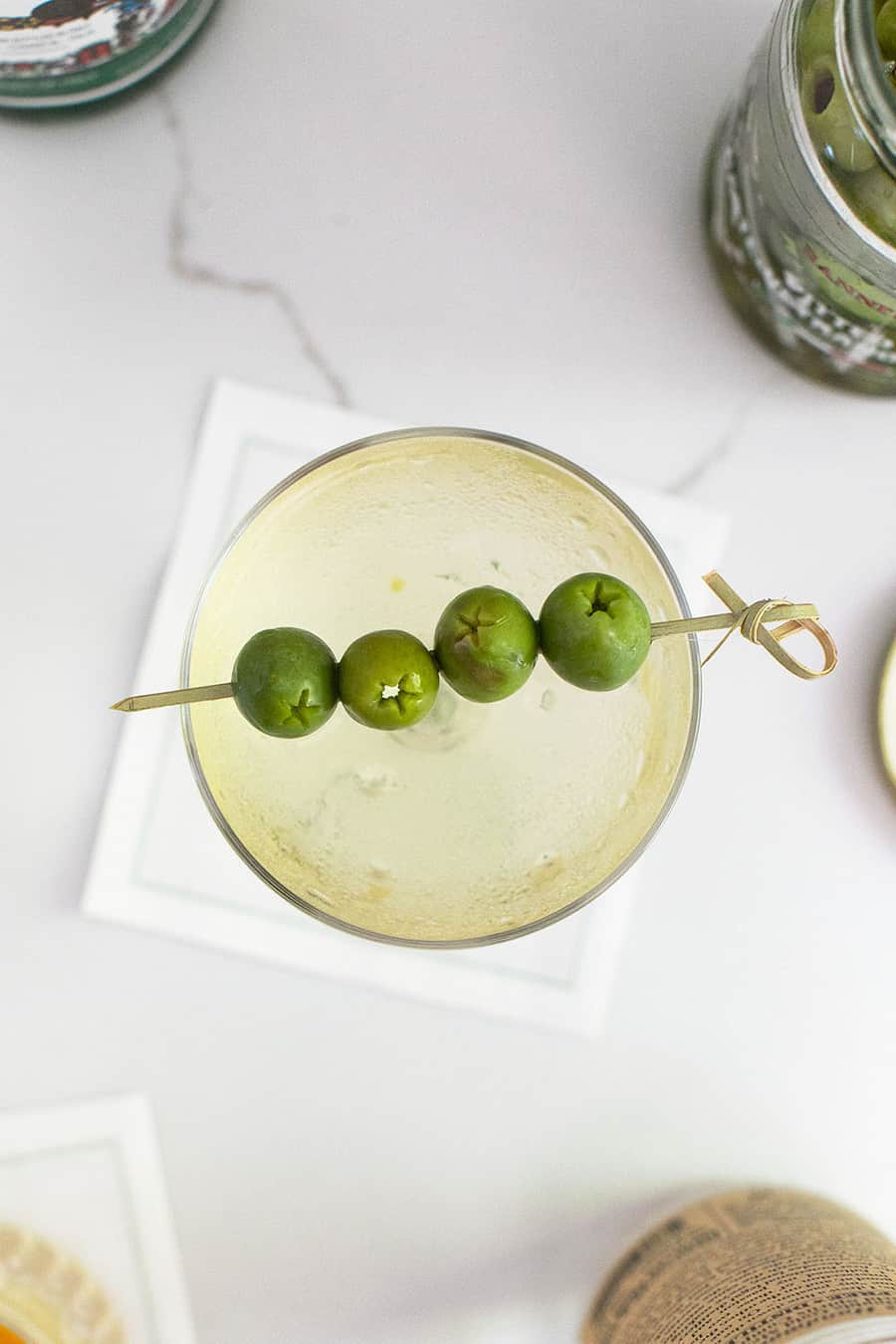 Our favorite dirty martini recipe and the history of this classic drink! We're sharing all of the details about making this cocktail shaken and stirred!
Ingredients
Vodka, Vermouth, Olive Brine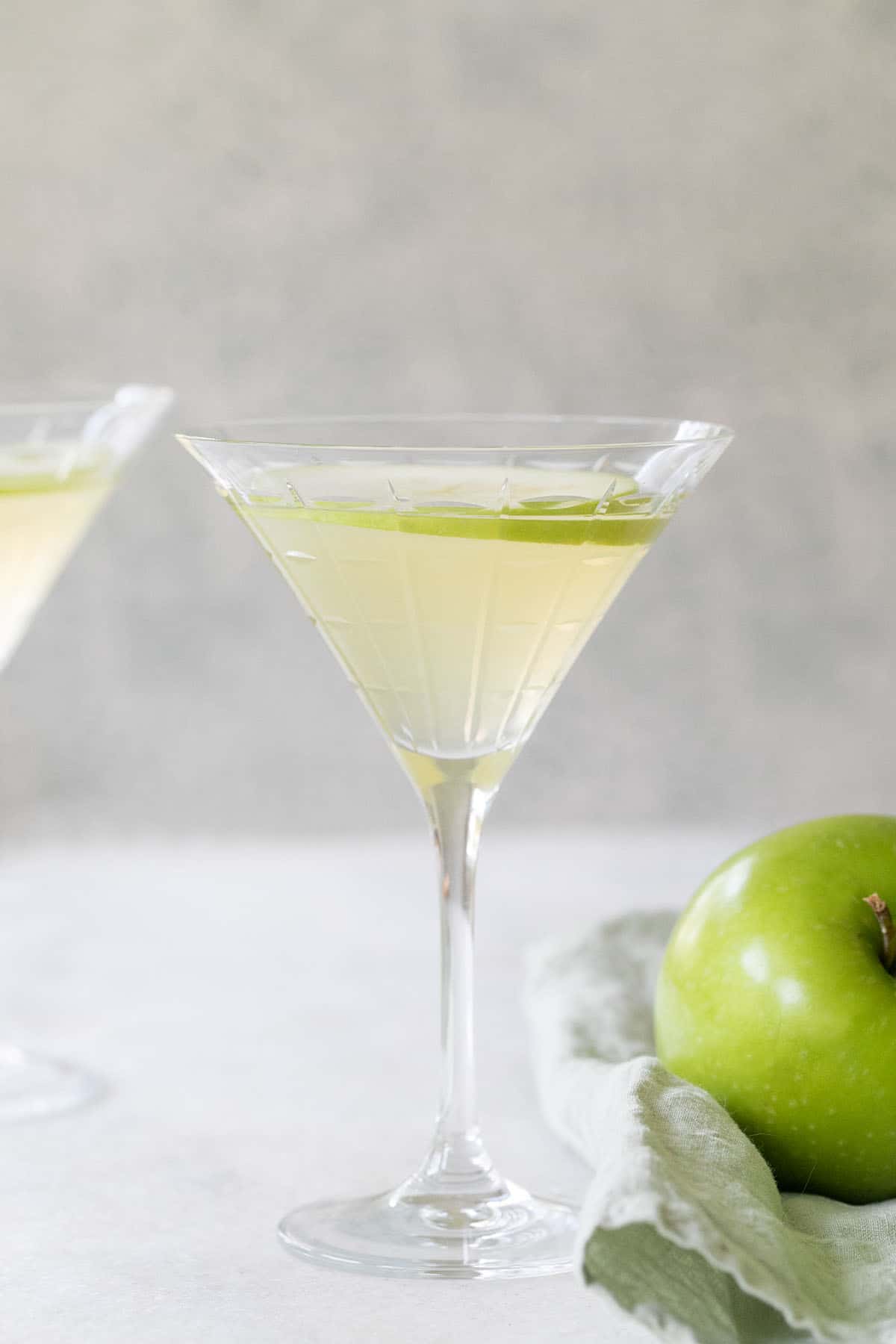 If you're looking for an easy mixed drink for fall, try our simple three-ingredient apple martini. It has a crisp, juicy apple flavor and it's made with apple vodka!
Ingredients
Apple Vodka, Apple Cider, Lemon Juice
This is a simple cocktail made with grapefruit and Jagermeister. It has botanical, fruity flavors and is super easy to make.
Ingredients
Jagermeister, Grapefruit, Simple Syrup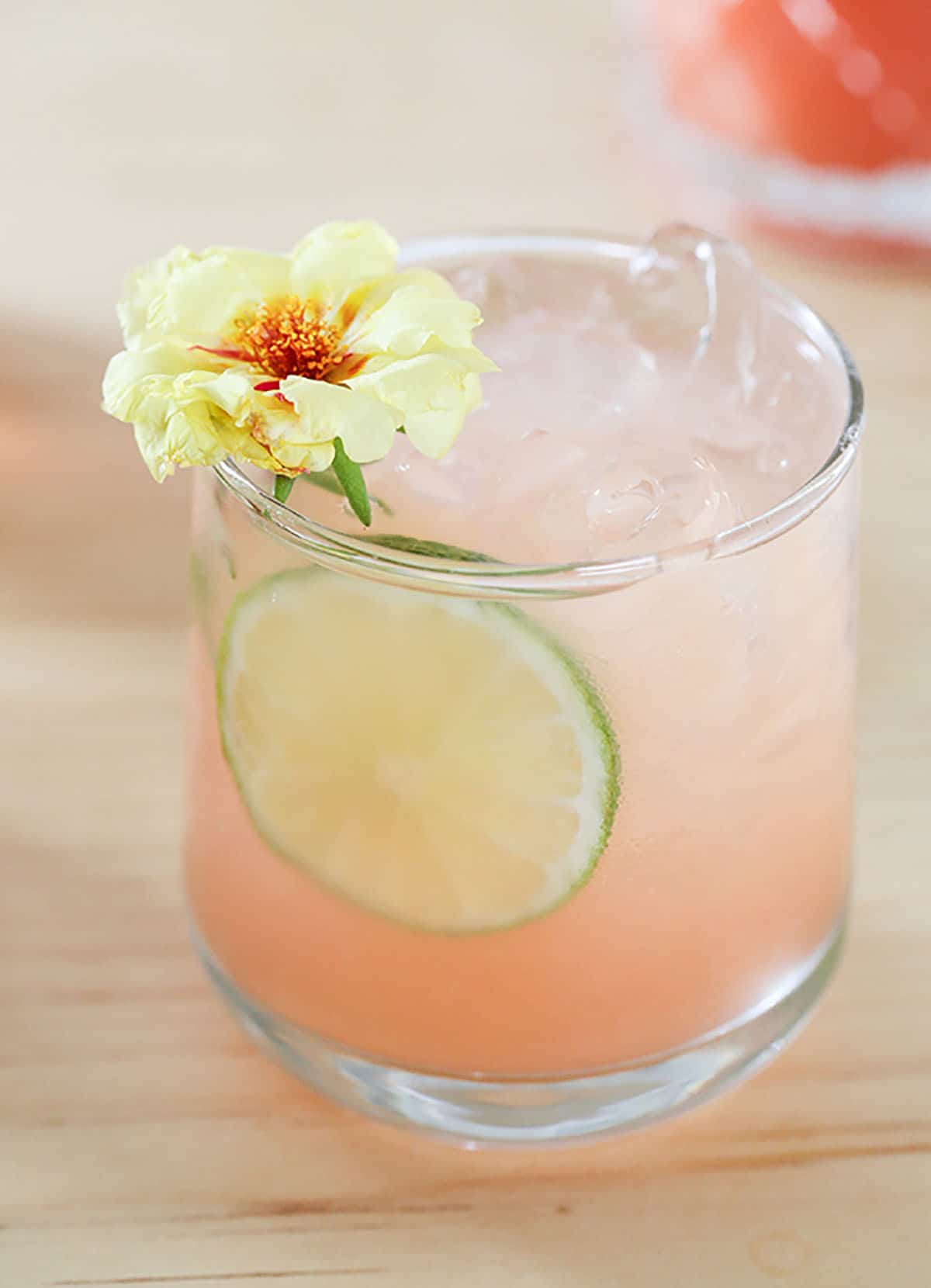 A classic Paloma cocktail is a refreshing and slightly sweet drink. It's made with tequila, grapefruit juice, and soda water. The grapefruit juice gives it cocktail is a refreshing, slightly sweet drink that's perfect for summer.
Ingredients
Tequila, Grapefruit Juice, Lime Juice
A two-ingredient cocktail with tropical flavors. This drink is perfect for brunch.
Ingredients
Rum, Orange Juice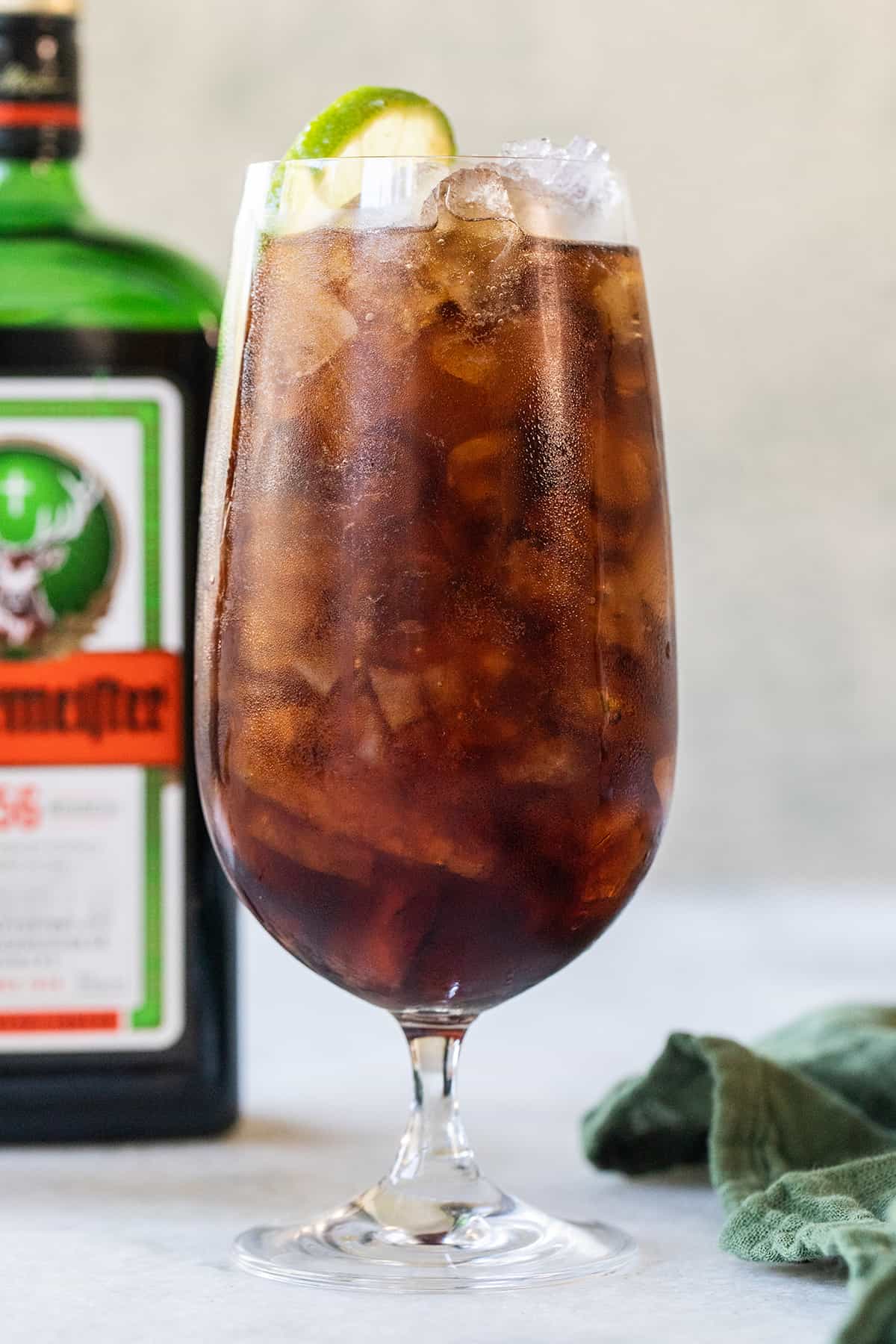 Another super easy Jagermeister cocktail made with root beer. This is a simple mixed drink you can make within minutes.
Ingredients
Jagermeister, Root Beer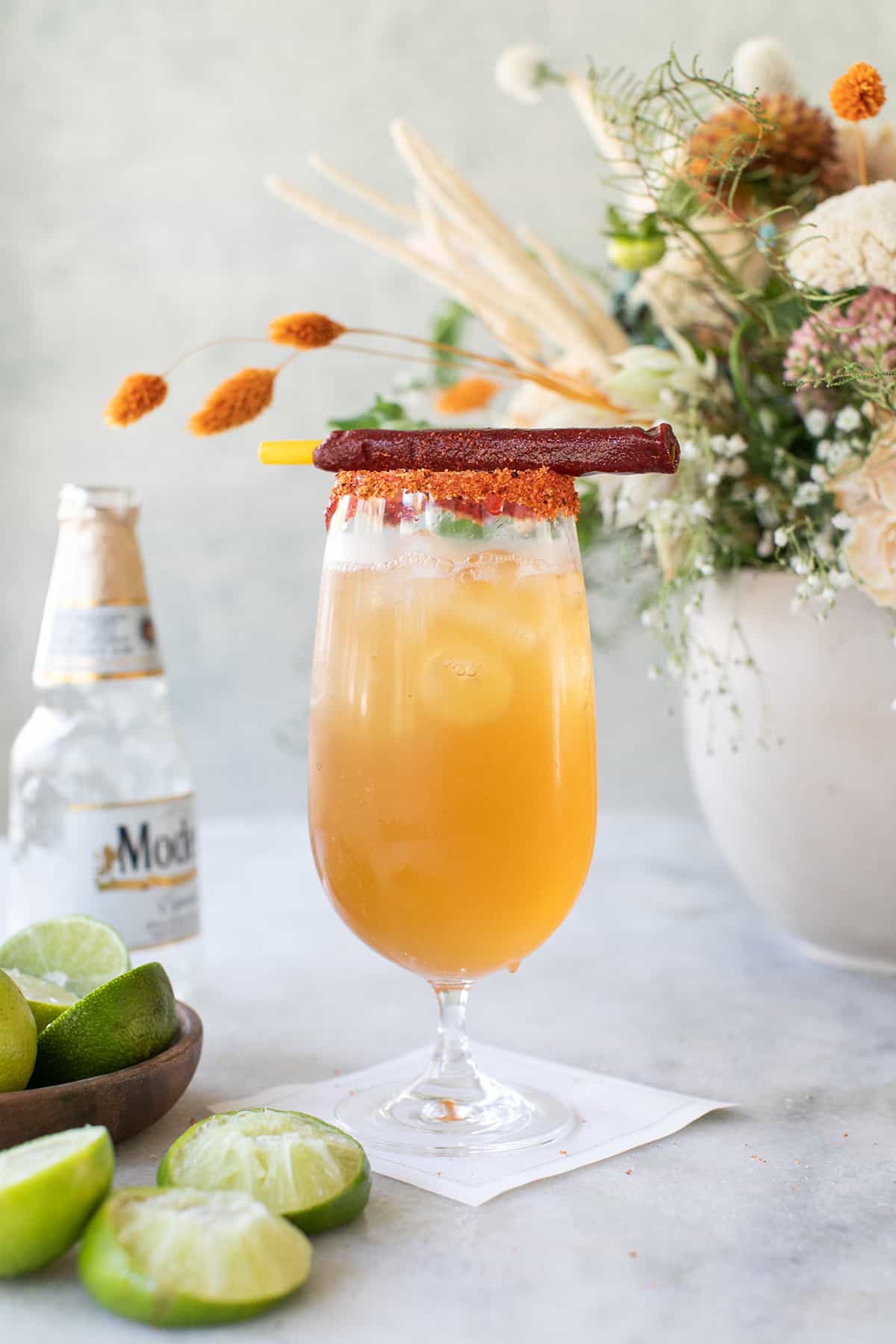 This is a fun twist on a classic Michelada recipe called, chelada! This is an easily mixed beer cocktail that is made with Modelo beer, lime juice, and Worcestershire sauce!
Ingredients
Beer, Lime Juice, Worcestershire sauce
More Mixed Drinks Recipes
Create Your Own Mixed Drinks
There is a basic formula for creating your own mixed drinks. We even created a stunning, mix and match cocktail bar based on this concept. Here is the formula:
1-ounce citrus – Orange, Lime, Grapefruit, Lemon
1-ounce simple syrup – Very easy to make
2-ounces spirit – Gin, Vodka, Tequila
There are two ways of making these drinks, shaken or stirred. We love a shaken cocktail, but a good stir with ice is good too.
It's so simple, just add the ingredients into a shaker and shake, then strain over ice OR add the ingredients into a glass filled with ice and stir for 20 seconds.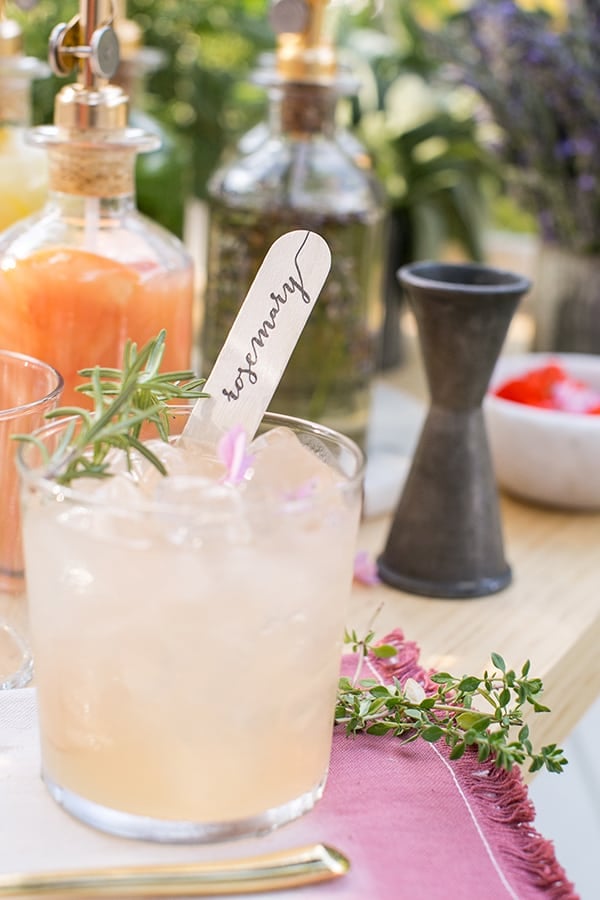 Popular Juices for Mixed Drinks
Now that we've covered garnishes, let's move on to juices! You can use fresh juice or store-bought juice to make mixed drinks. Here are some of the most popular juices for mixed drinks:
Cranberry Juice – Cranberry juice is a popular choice for mixed drinks because it's tart and slightly sweet. It's also a beautiful red color, which makes it perfect for festive cocktails. Plus, it's a great way to sneak some extra vitamins into your diet!
Grapefruit Juice – Common ingredient in mixed drinks, as it adds both sweetness and tartness. It's also a popular choice for garnishing.
Fresh Lemon Juice – Commonly used to add tartness and acidity.
Fresh Lime Juice – Lime juice is a tart and acidic fruit juice that's perfect for making refreshing mixed drinks. It's also a popular choice for garnishing.
Orange Juice – Orange juice is a popular choice for mixed drinks because it's sweet and refreshing. It's also a great source of Vitamin C!
Pineapple Juice – Pineapple juice is a popular choice for mixed drinks because it gives them a tropical flavor. It's also relatively sweet, so it can help to balance out the flavors of other ingredients.
Simple Syrup
Simple syrup is used to sweeten cocktails and it's easy to make. It's simply 1/2 cup water and 1/2 sugar melted in a saucepan. You can also buy it already made at the store. If you do make it, you can keep it for up to a month in the refrigerator to use in your cocktail recipes.
Cocktail Garnishes for Mixed Drinks
Before we get to the recipes, let's talk about how to garnish a mixed drink. This is important because, as any experienced bartender will tell you, presentation is everything. The right garnish can take a mixed drink from ordinary to extraordinary.
There are endless possibilities when it comes to garnishes, but here are a few of our favorites:
Fresh Sliced Fruit – Add vibrance and fragrance with citrus slices, cherries, pineapple and apples.
Fresh Berries – They're often small and brightly colored, which makes them perfect for adding a touch of decoration to your cocktail.
Edible Flowers – A type of garnish that can add a touch of elegance to your mixed drink. They're also delicious! Some common edible flowers include roses, violets, and daisies.
Fresh Mint Leaves – Mint is a type of herb that's often used for garnishing mixed drinks. It has a refreshing, cooling flavor that can help to balance out the sweetness of other ingredients. Plus, it looks pretty!
Black and Green Olives – An olive is a type of fruit that's often used as a garnish for mixed drinks. They come in a variety of colors, but the most common are black and green. Olives can add a touch of sophistication to your cocktail and they're also delicious!
Maraschino Cherry – A maraschino cherry is a type of fruit that's often used as a garnish for mixed drinks. They're bright red and have a sweet, syrupy flavor.
Lemon Zest or Lime Zest – Zest is the outermost layer of citrus fruit. It's often used as a garnish because it adds flavor and aroma to a drink.
Dehydrated Oranges – Dehydrated oranges are a type of garnish that can add both flavor and decoration to your mixed drink. They're also a great source of Vitamin C!
When to Serve Mixed Drinks
Mixed drinks are perfect for any occasion, whether you're hosting a backyard barbecue or having friends over for a game night. But if you're looking for a specific occasion to serve mixed drinks, here are a few ideas:
Frequently Asked Questions
What Are the Most Popular Mixed Drinks?
Do you know what the most popular cocktails are in the United States?
According to Nielson, one of the best cocktails across the nation is the Margarita. Even though a Margarita usually costs a little extra, it's still one of the most popular drinks on the market.
The top five most popular cocktails were listed as follows:
This doesn't account for all companies in the US. Liquor.com ranked their top 10 picks for the most popular cocktails, and their choices are a little different.
Bourbon Old Fashion
Negroni
Manhattan
Long Island Iced Tea
White Russian
Margarita
Bloody Mary
Dirty Martini
Painkiller
Aperol Spritz
Although the most loved Margarita doesn't make this top ten list, that doesn't mean you can't enjoy one from the comfort of your own home.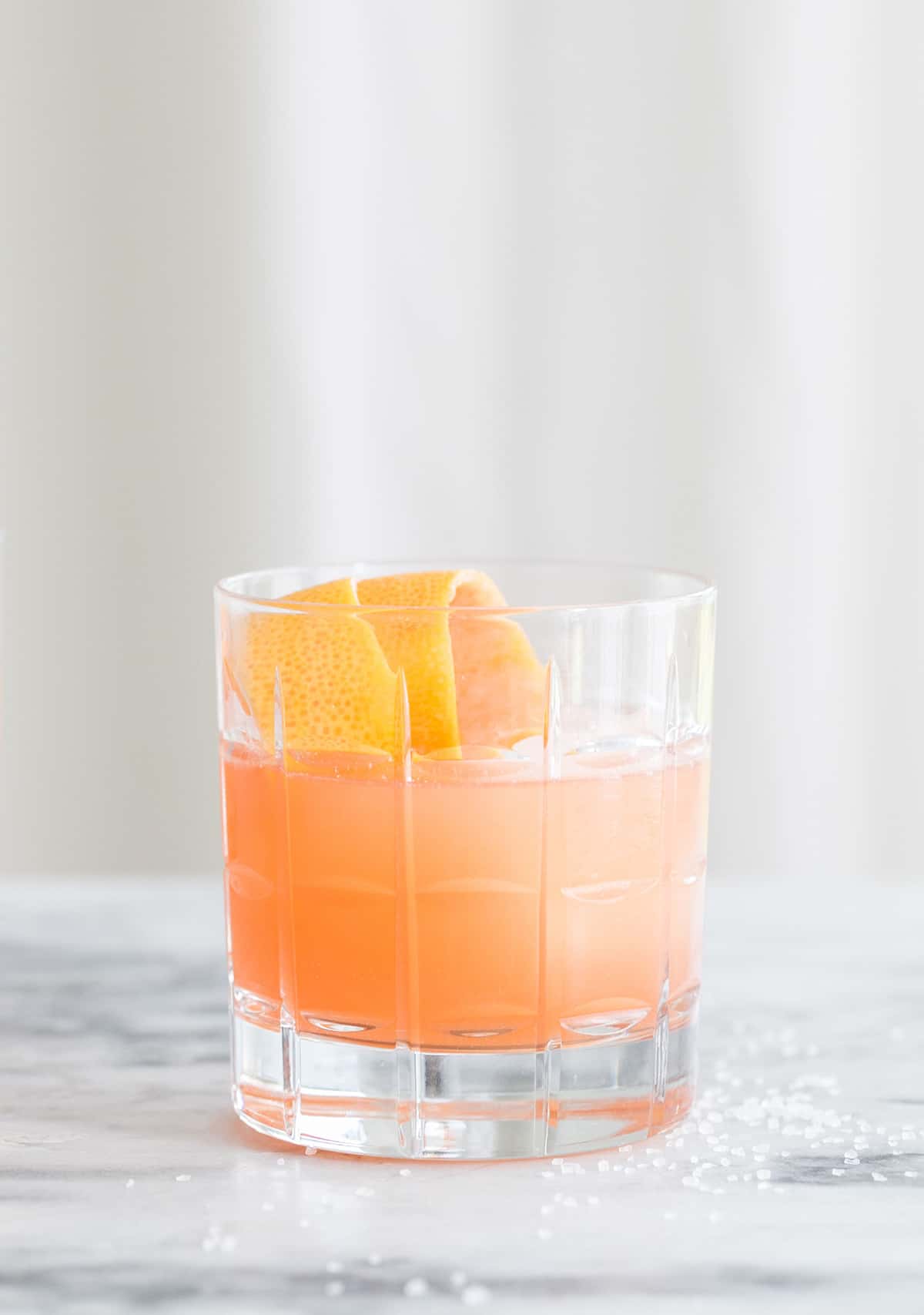 What Are the 6 Basic Cocktails?
When you think of the most basic cocktails, everyone's answer is different. If this were a test there wouldn't be one right answer.
In our opinion, the top 6 basic cocktails everyone should know how to make are:
Old Fashioned
Martini
Daiquiri
Sidecar
Manhatten
Classic Mixed Drinks
Learning how to make a classic cocktail is a great idea when you don't feel like making something fancy. However, there are a lot of classic cocktails you can make! We've pulled together the best classic cocktails to make at home.
Our top three classic mixed drinks are these:
Margarita
Gin and Tonic
Dirty Martini
These three drinks are easy to make and inexpensive, especially if you make them at home. Practice your at-home bartender skills with these easy drinks and recipes.
What Should I Know About Mixed Drinks?
Learning to mix your own homemade cocktails is a great idea for parties. When you make your own mixed drinks at home, it saves time and money.
Let us know if you make any of these drinks by leaving a comment and review below.
You can also FOLLOW US on FACEBOOK and PINTEREST to see more delicious recipes, cocktails, desserts, and parties!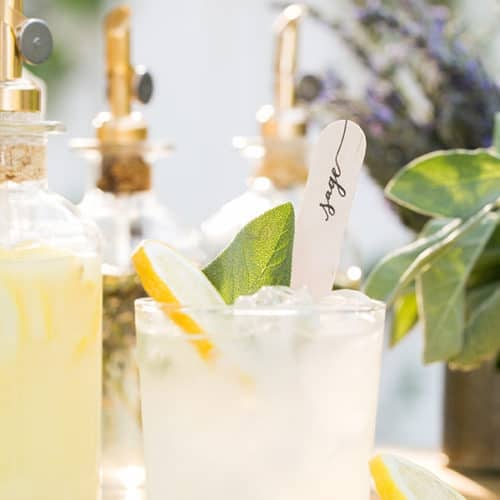 Basic Formula for Mixed Drinks
Create your own version of a mixed drink using our basic recipe. Mix and match and see what you like the most!
Print
Pin
Rate
Ingredients
1

ounce

citrus juice

,

orange, lime, lemon, grapefruit

1

ounce

simple syrup

,

very easy to make using water and sugar

2

ounces

spirit

,

vodka, gin, tequila, rum
Instructions
Add the ingreidnets into a cocktail shaker and shake, then strain over ice.

OR add the ingredients into a glass filled with ice and give it a good stir for 20 seconds.

Garnish with an herb or a slice of citrus.
Notes
You have the option to shake or stir your mixed drinks. We personally like them shaken with ice but a good stir will do too. 
Have fun with these mixed drinks. Try different combinations and see what you like the most.
Nutrition
Calories:
220
kcal
|
Carbohydrates:
24
g
|
Protein:
1
g
|
Fat:
1
g
|
Saturated Fat:
1
g
|
Sodium:
17
mg
|
Potassium:
76
mg
|
Fiber:
1
g
|
Sugar:
23
g
|
Vitamin A:
57
IU
|
Vitamin C:
14
mg
|
Calcium:
7
mg
|
Iron:
1
mg