If you love tequila cocktails, then these recipes are for you! We're covering the origins of tequila, the different types, and more than 25 of the best tequila cocktail recipes. From delicious margarita recipes to spicy tequila drinks, there's a recipe in here for everyone.
So what is tequila? Is it exquisite nectar blessed to us from the heavens? Or is it a distilled spirit harvested from the blue agave plant? Our bets are on the latter, however, if the tequila gods descended to the Earth and presented to us their finest tequila cocktails to boot, we wouldn't be surprised.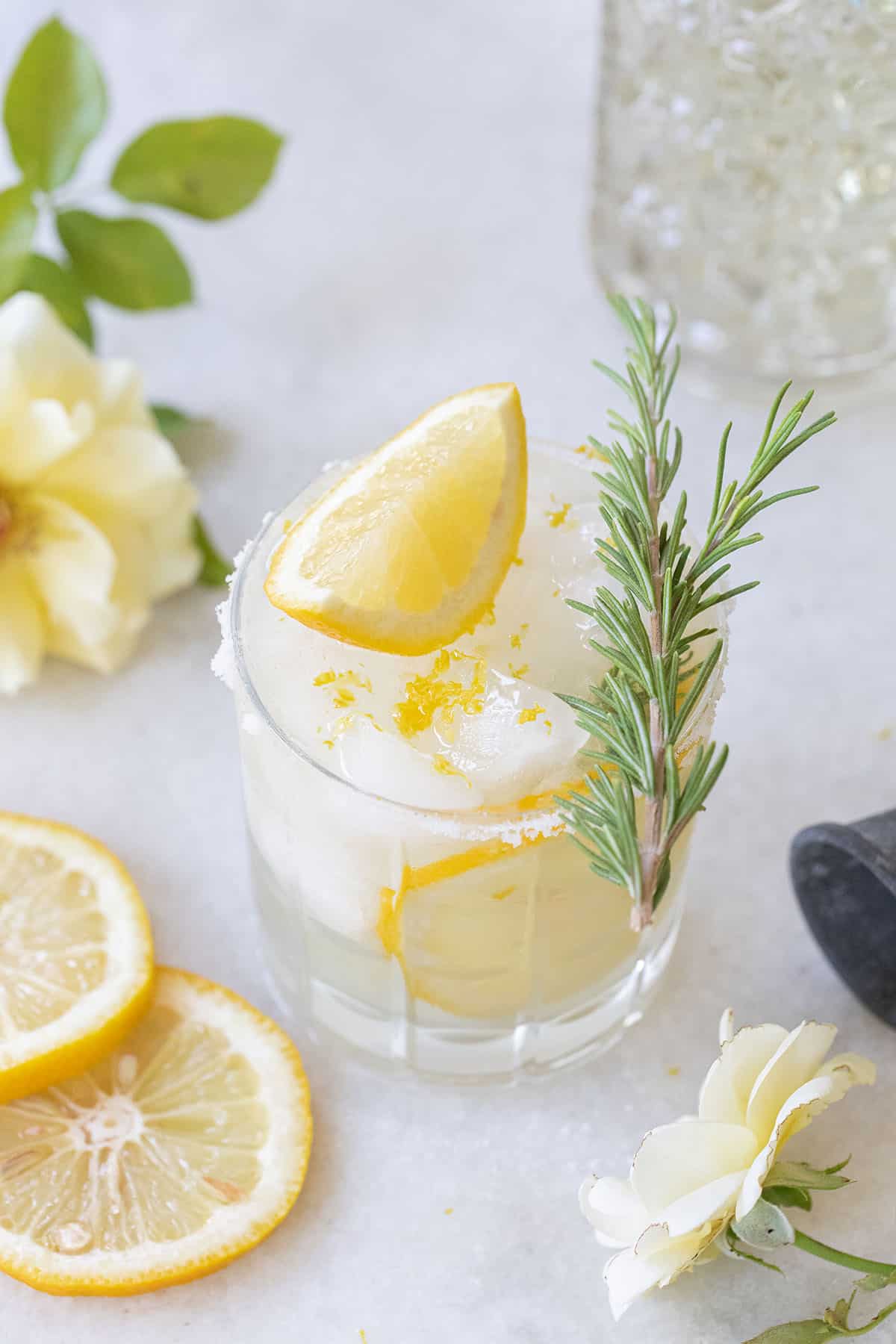 Because if there was anything we'd have in common, it would be our love for the precious blue agave plant in all its intoxicating glory!
What Is Tequila?
The blue agave plant, grown in the Mexican state Jalisco, marks the origin of the tequila cocktail. Also, some other municipalities containing this rare and precious plant include the states of:
The agave plant takes at least 6 years to mature. However, in some locations—the highlands—the blue agave can take up to 12 years to mature.
Not only does tequila good for you, but every time you drink it you're also supporting Mexican agriculture.
In Mexico, tequila is often enjoyed neat. A shot with some salt and lime wedge. When we visit Mexico we often enjoy a margarita in a similar way, lots of tequila and lime juice with zero sweeteners. However, we do enjoy these cocktails below, but if you're ever up for a low-sugar cocktail try it!
Types of Tequila
The three types of tequila make up the bulk of tequila distributions. However, there are two less common variants out there for the more daring tequila connoisseurs to enjoy.
Blanco Tequila – This is 100% blue agave and has not been aged which is why it has a clear appearance.
Tequila Joven – Some aged tequila + unaged tequila blend
Reposado Tequila – Aged for two months up to a year. Reposado means "rested" in Spanish, and reposados rest anywhere from two months to a year before they are bottled
Añejo Tequila – To be considered "añejo," the tequila must be aged one-to-three years.
Extra Añejo – The rarest tequila. Aged for at least 3 years, most likely more.
The Best Tequila Cocktail Recipes
Continue reading for a list of our favorite recipes using tequila. Above all, they're all unique and absolutely refreshing! In addition, we're also sharing a recipe for an easy tequila grapefruit soda below.
This Ranch water recipe is a refreshing, 3-ingredient low-calorie cocktail created in West Texas. It's simple to make but delicious to sip.
Ingredients
Sparkling Water, Tequila, Lime Juice
These strawberry tequila sodas are refreshing and super easy to make. They consist of tequila, tonic water (or club soda), and lime juice with a few muddled strawberries.
Ingredients
Strawberries, Tequila, Lime, Club Soda
This Honeydew Margarita is light and refreshing and has the perfect mix of honeydew, lime and, of course, tequila.
Ingredients
Honeydew Juice, Tequila, Lime Juice, Simple Syrup, Grand Marnier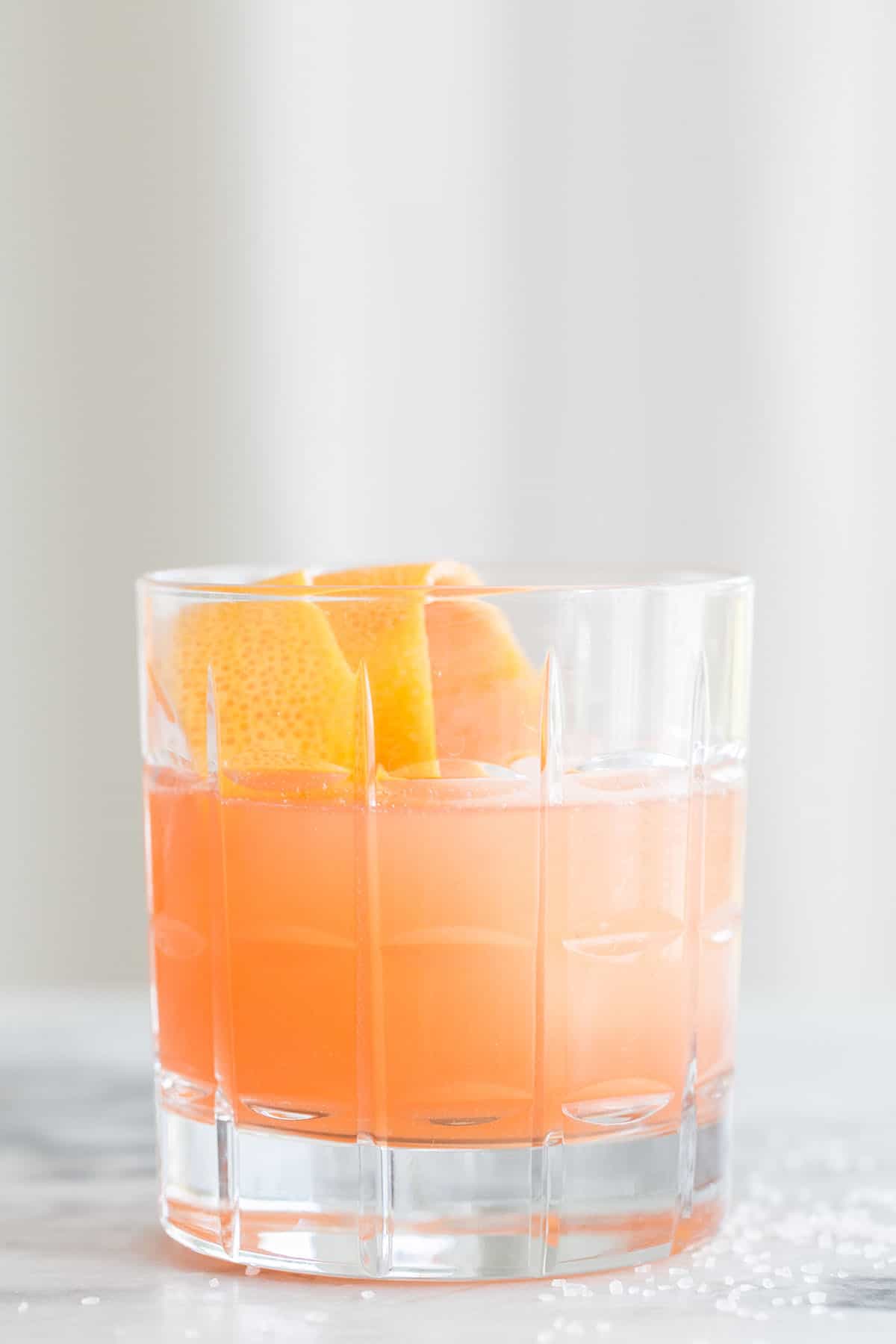 This refreshing and zingy Italian Paloma Cocktail is easy to mix and even easier to drink! This pretty tequila-based cocktail is made with a mixture of citrus juices and Campari.
Ingredients
Tequila, Campari, Grapefruit Juice, Lime Juice, Lemon Juice, Simple Syrup, Italian Orange Soda
The easiest and most refreshing Thyme Tequila Spiked Lemonade Recipe. The best part is using store-bought light lemonade or making your own.
Ingredients
Light Lemonade, Tequila, Thyme
You'll never want a regular margarita again after tasting this skinny margarita! The cocktail is low calorie and sugar however, still taste amazing. Therefore you can have a second without the guilt.
Ingredients
Tequila, Lime Juice, Orange Juice, Agave Syrup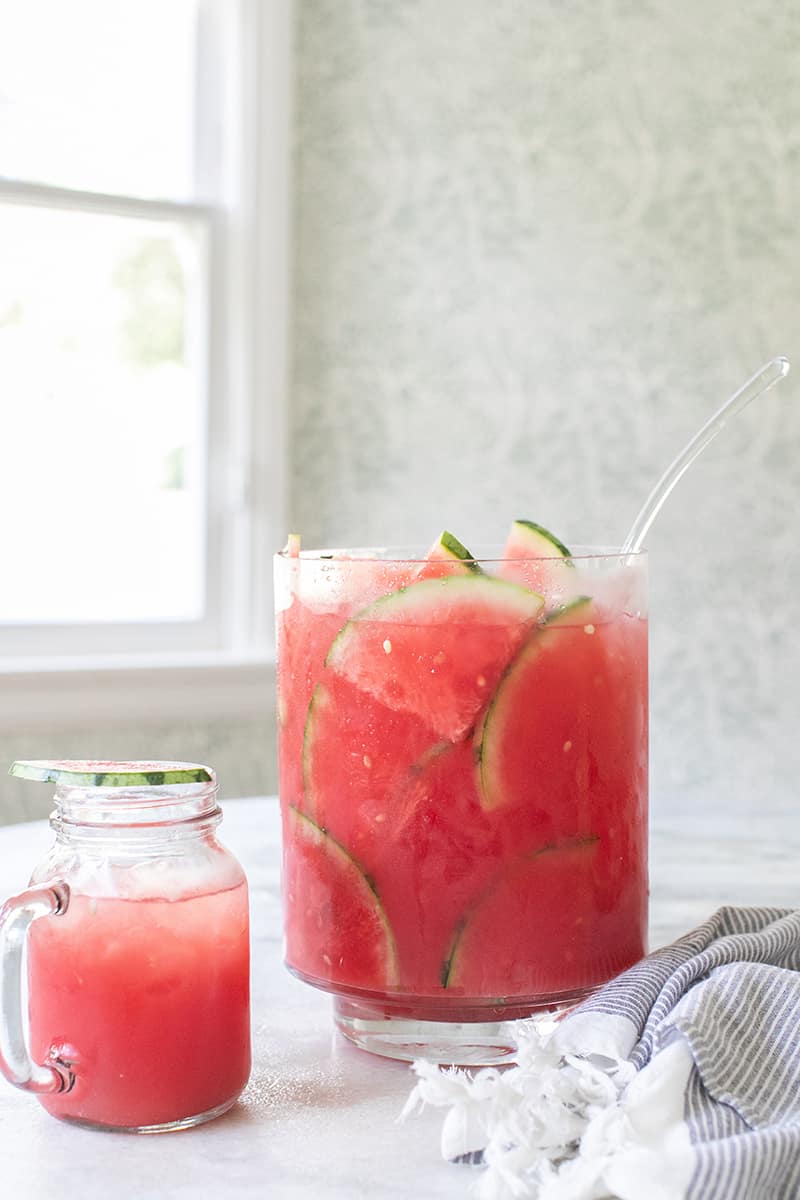 This watermelon cocktail punch is perfect for a summer cookout! Made with simple ingredients and tequila, it's sure to cool you down. Check out all of our best summer cocktail recipes.
Ingredients
Watermelon Juice, Lemon Juice, Lime Juice, Tequila, Cointreau, Simple Syrup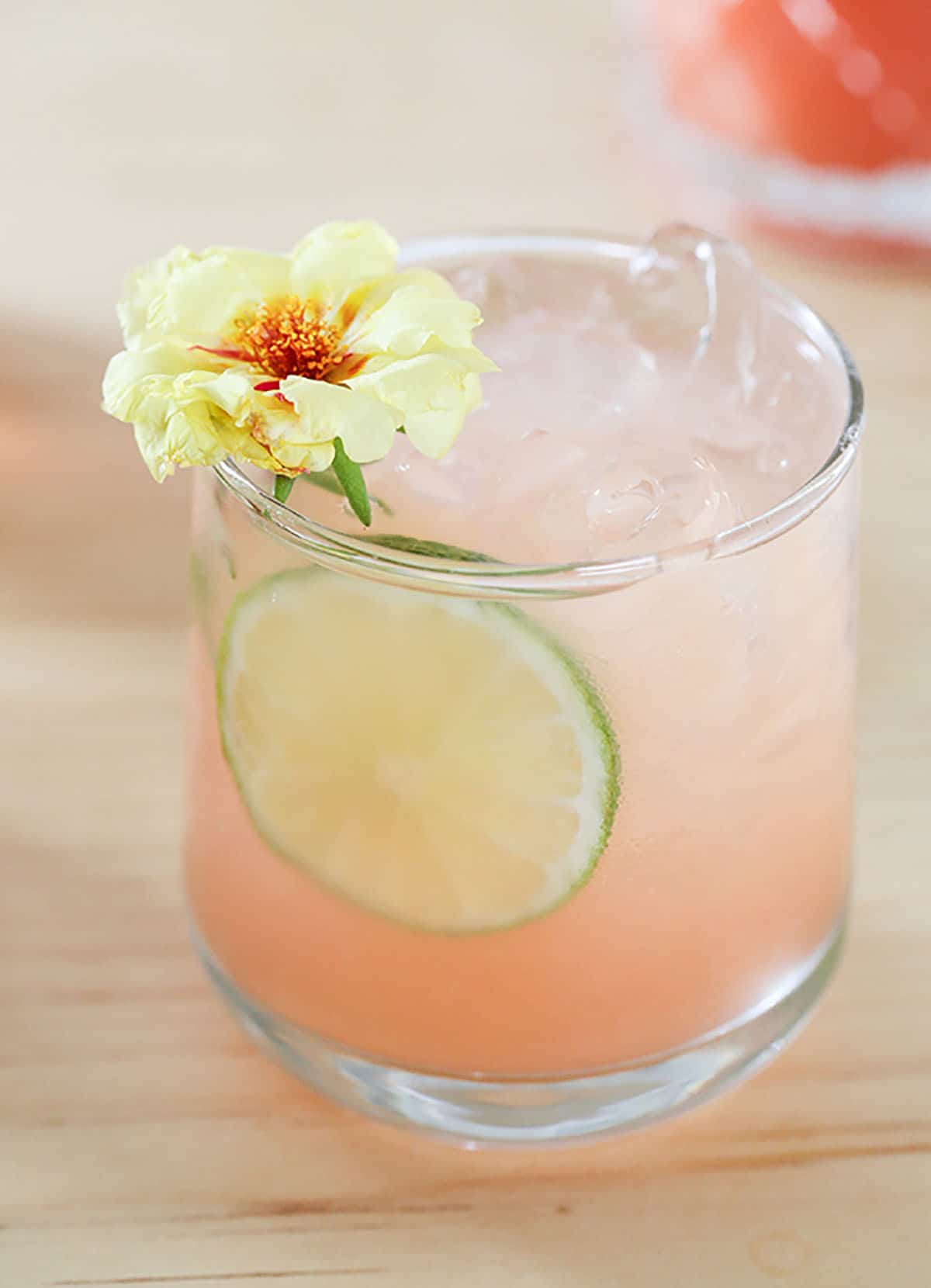 A Paloma is a traditional drink in Mexico with the main ingredients being grapefruit and of course, tequila! However, we love our Italian Paloma just as much!
Ingredients
Tequila, Grapefruit Juice, Lime Juice, Grapefruit Soda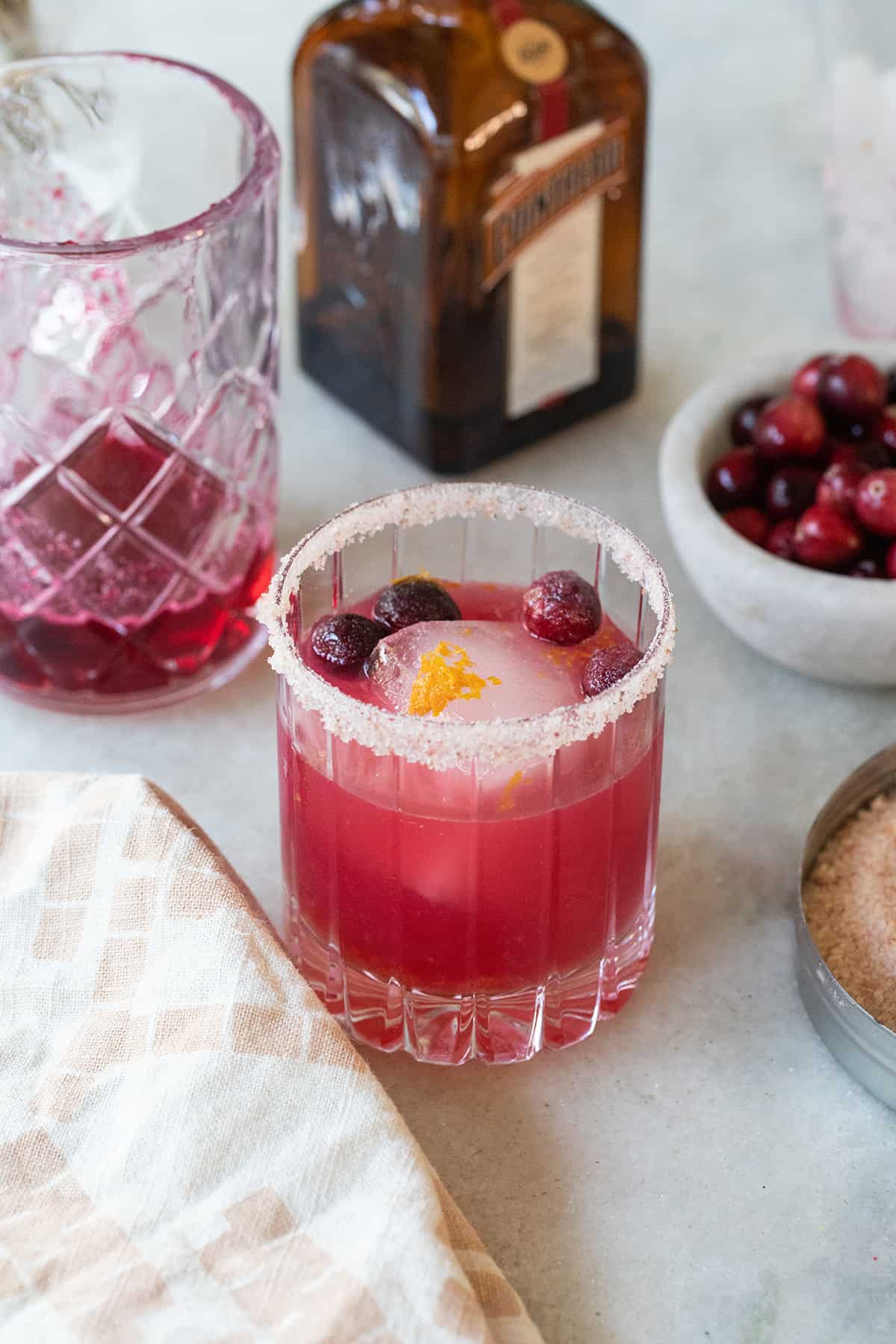 A festive holiday margarita recipe made with cranberry juice and orange!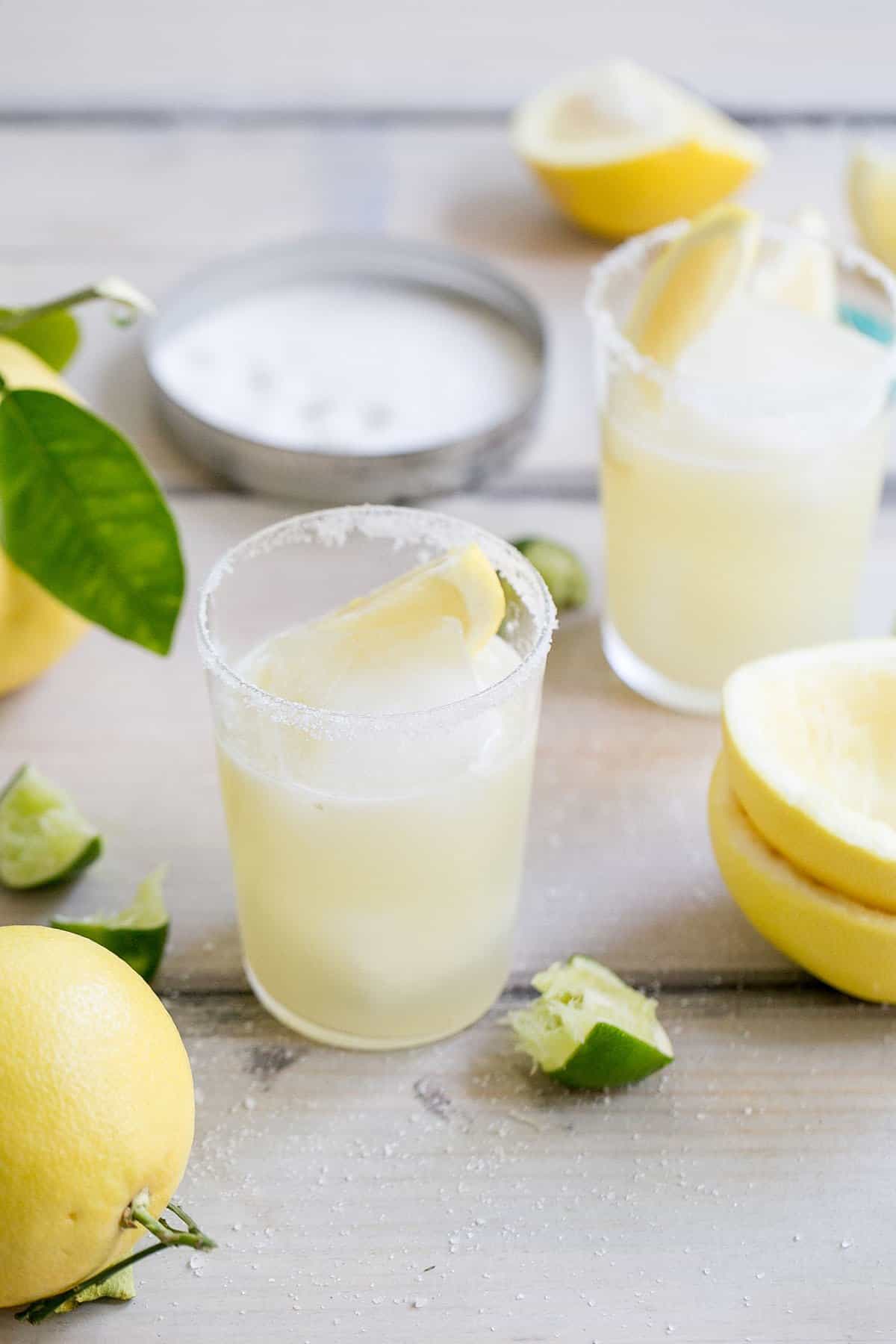 A refreshing grapefruit margarita recipe made with just a few ingredients. This can be made with yellow or pink grapefruit.
Ingredients
Grapefruit, Sugar, Lime, Tequila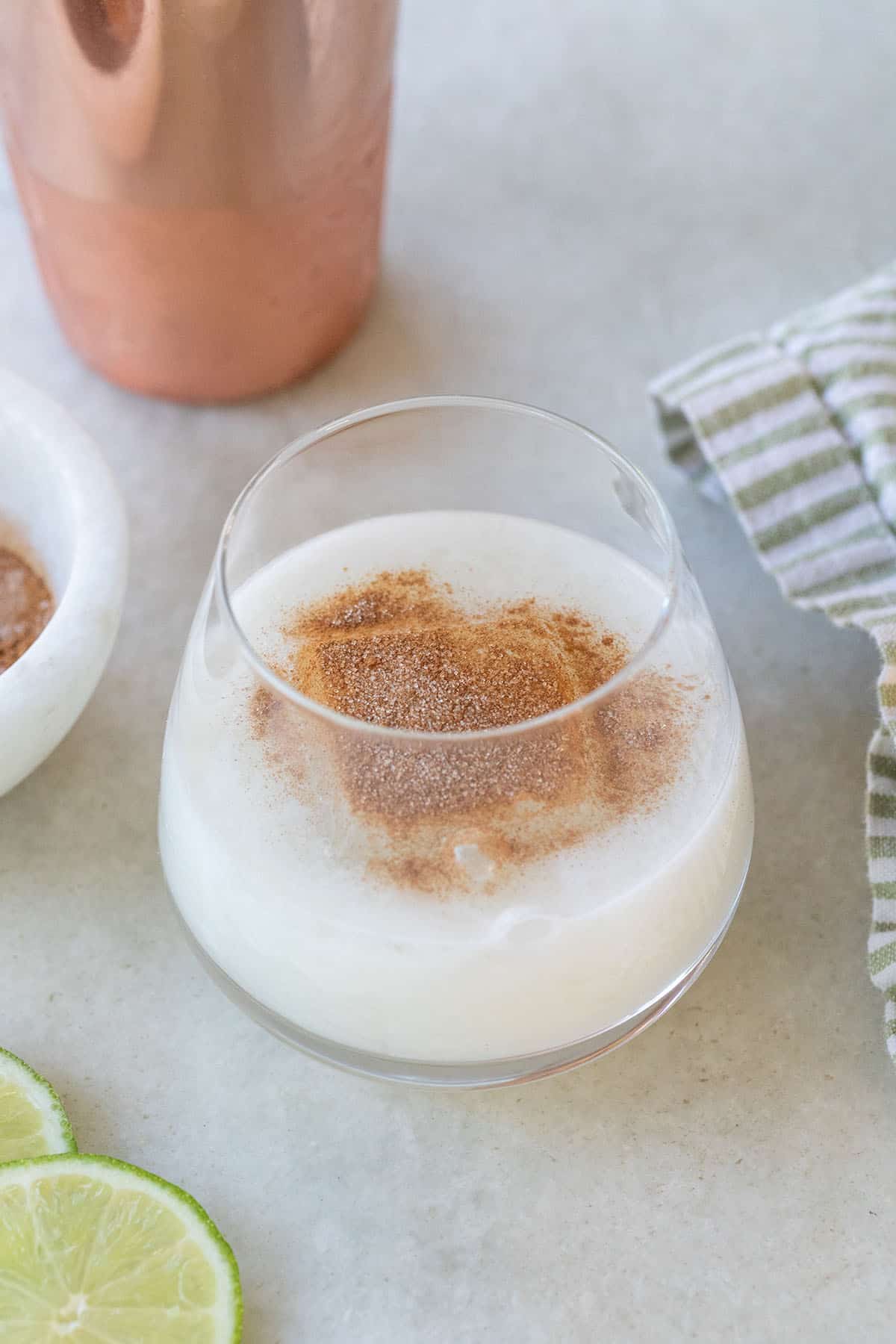 This is the easiest coconut margarita recipe! It's made with only 3 ingredients and shaken to perfection. Serve this over a large ice cube and a lime wheel.
Ingredients
Tequila, Coconut Puree, Lime Juice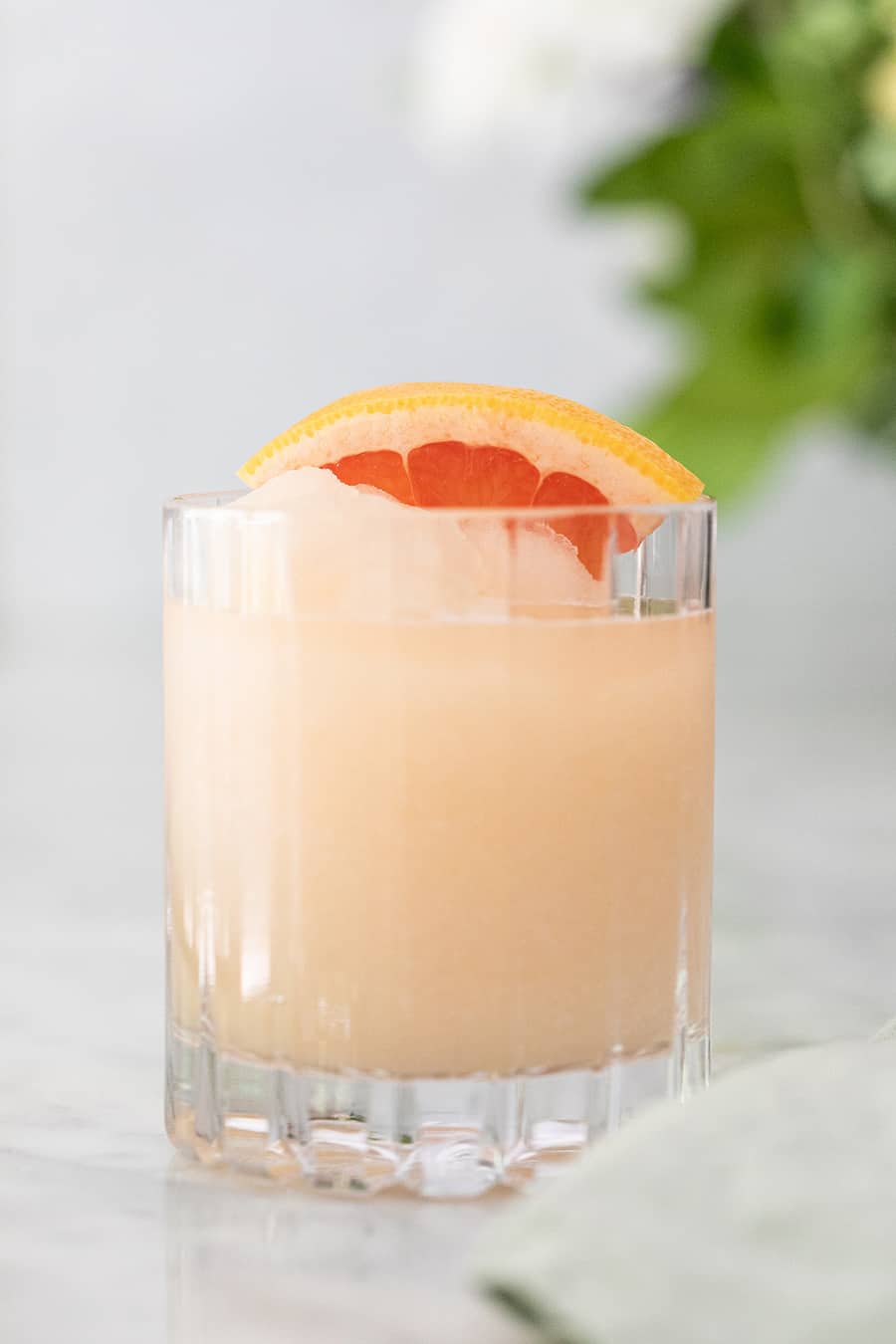 This cocktail is the perfect tequila cocktail for summer! If you love frozen drinks, this is a must. It's sweet and tart and has the perfect grapefruit flavor. Serve this drink in a highball glass.
Ingredients
Tequila, Grapefruit Juice, Lime Juice, Simple Syrup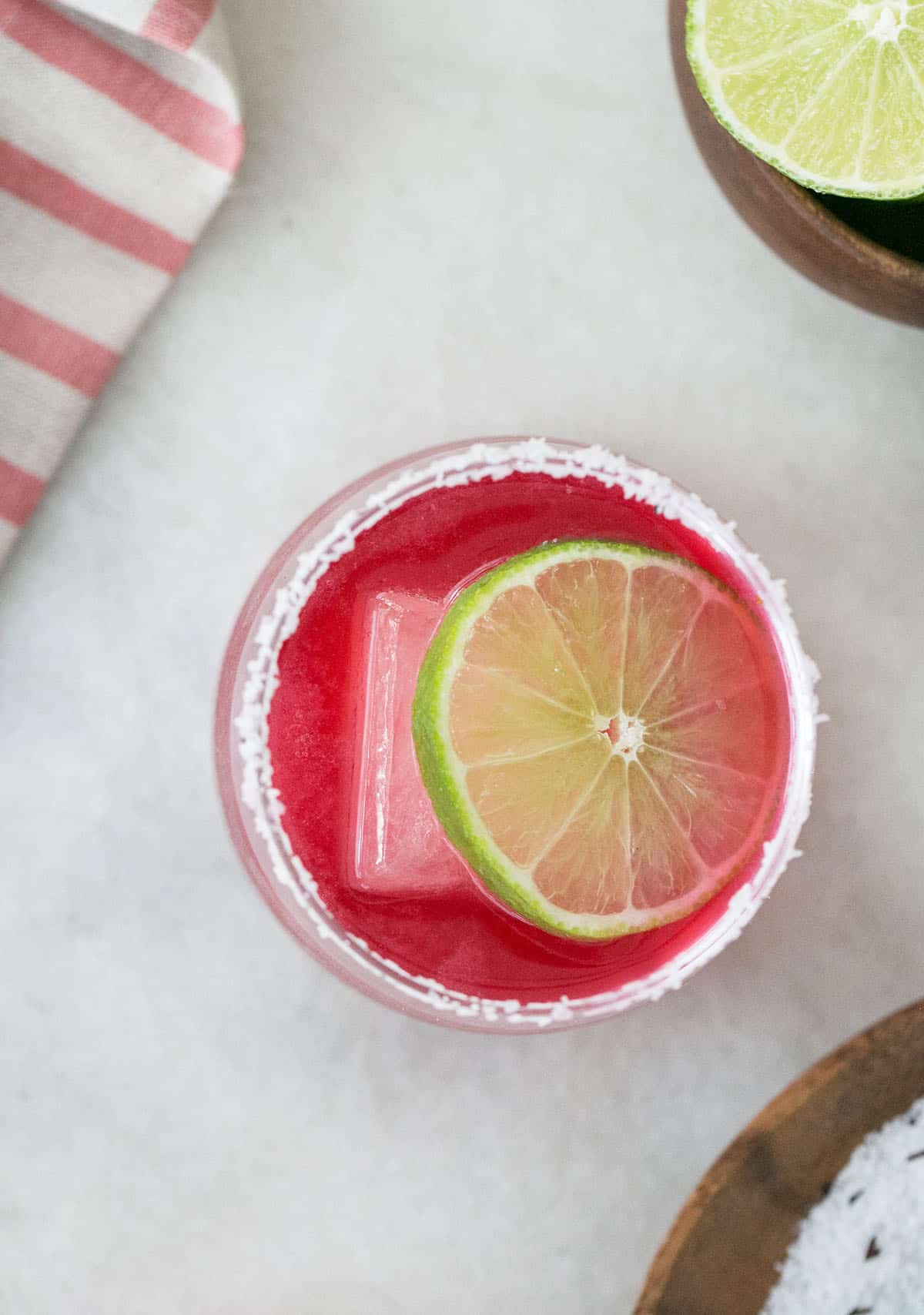 This hibiscus margarita is a lovely twist on the classic margarita cocktail and boy does it pop! With its rich color and lovely tangy taste, it'll be a hit at parties.
Ingredients
Tequila, Lime Juice, Cointreau, Hibiscus Simple Syrup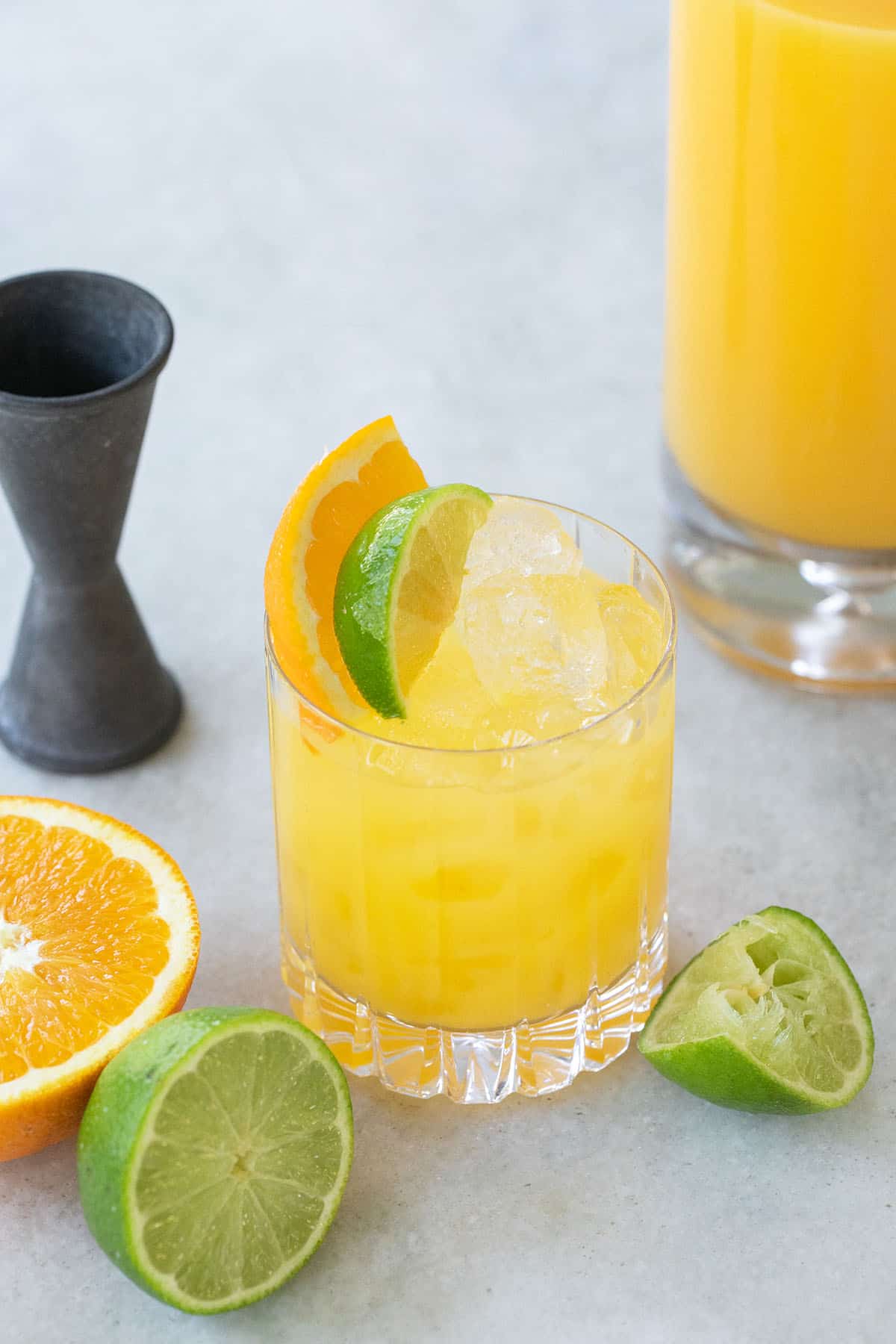 An easy mixed drink with two ingredients. This is a wonderful brunch cocktail for anyone who loves tequila. Serve it over ice with an orange wedge. Check out all of our orange juice cocktail recipes.
Ingredients
Tequila, Orange Juice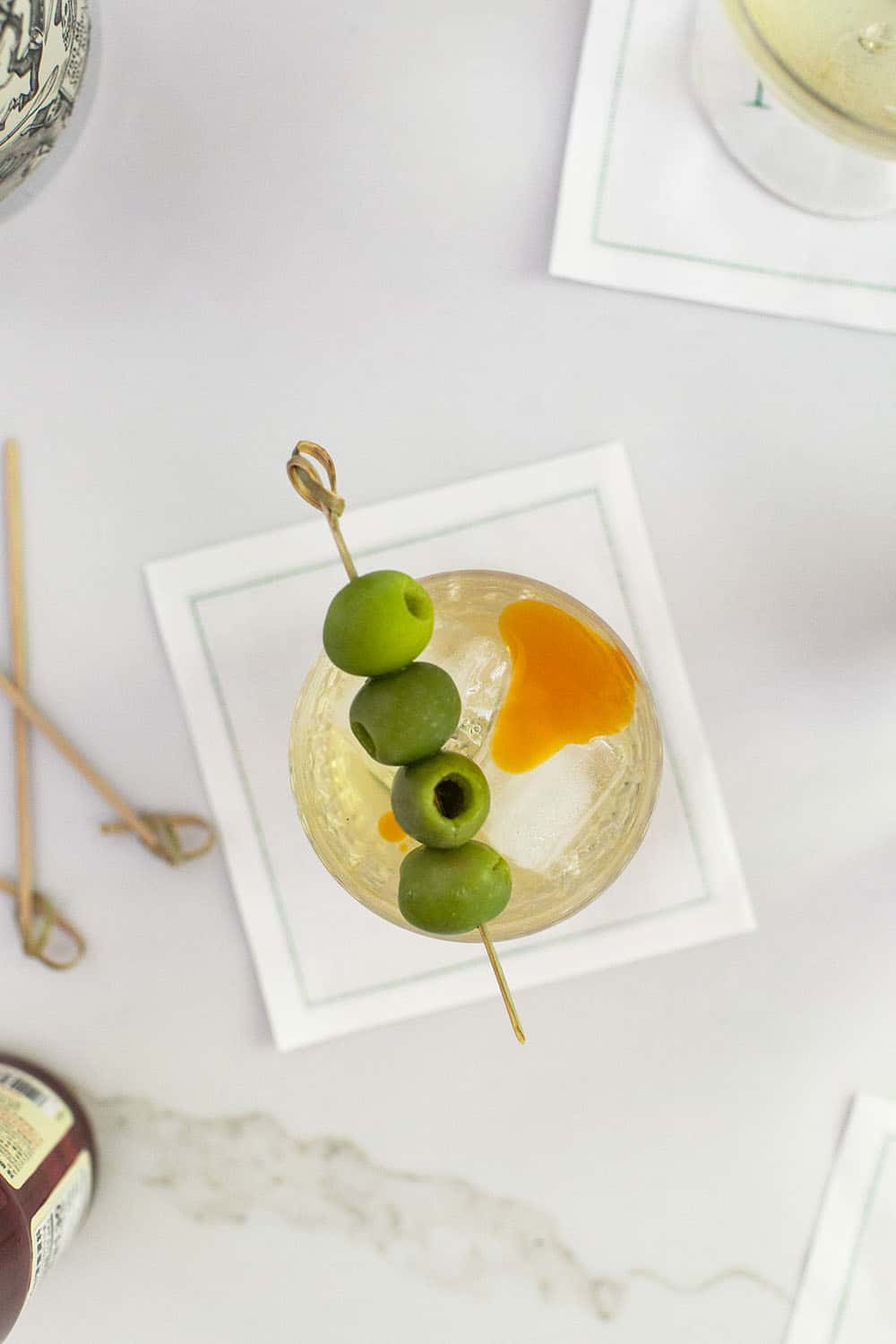 An interesting twist on a classic martini recipe, this one is made with tequila! It's surprisingly our favorite way to make a dirty martini now. Add a dash of chili oil over the top for a spicy kick.
Ingredients
Tequila, Olive Brine, Chili Oil, Green Olives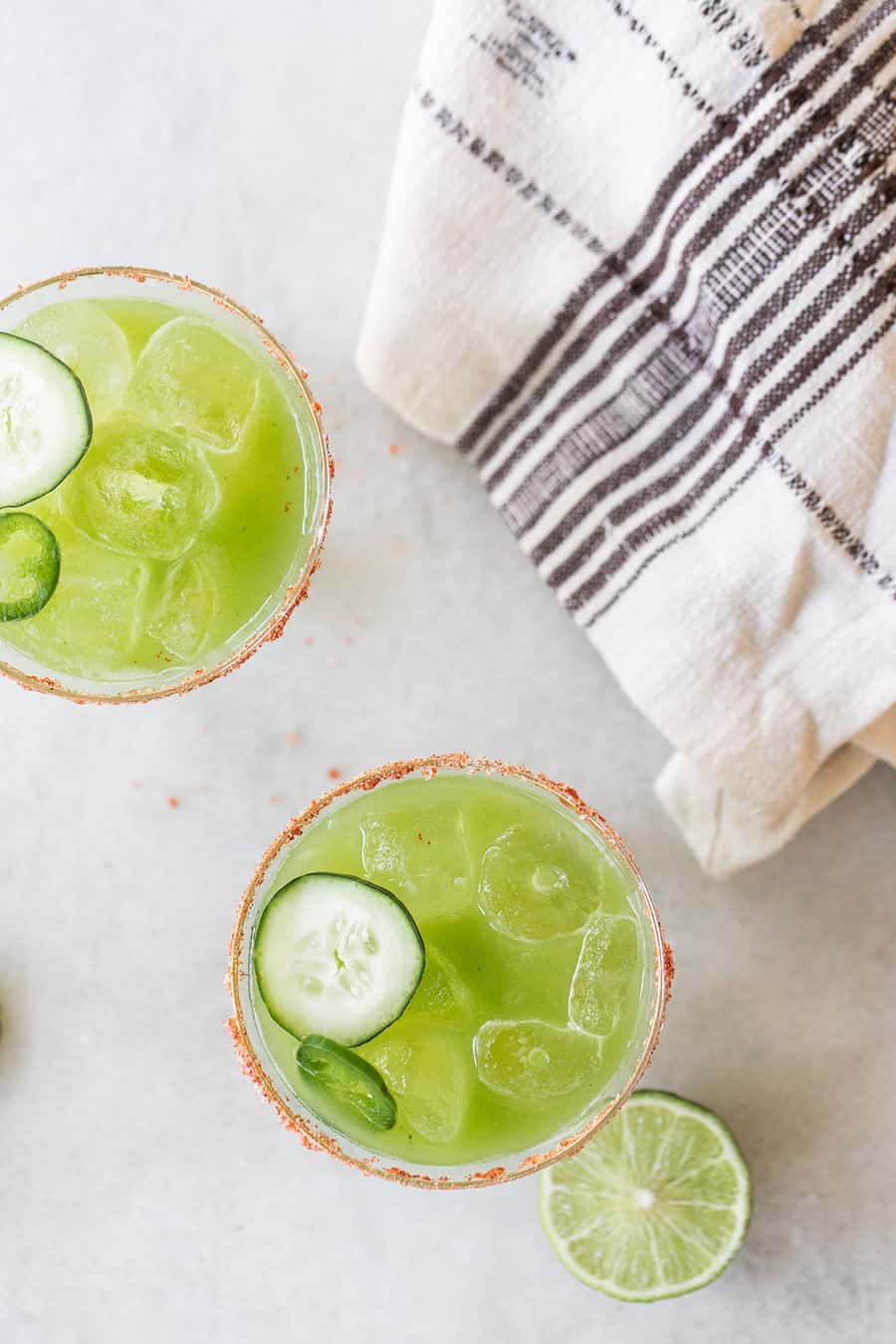 If you love spicy cocktails, this one will be your favorite! It has cucumber to give it a refreshing taste and jalapeño infused tequila for the spice. It's one of our favorite tequila cocktails! Serve it in a collins glass with a lime wedge and cucumber slices.
Ingredients
Jalapeño Infused Tequila, Cucumber, Lime Juice, Agave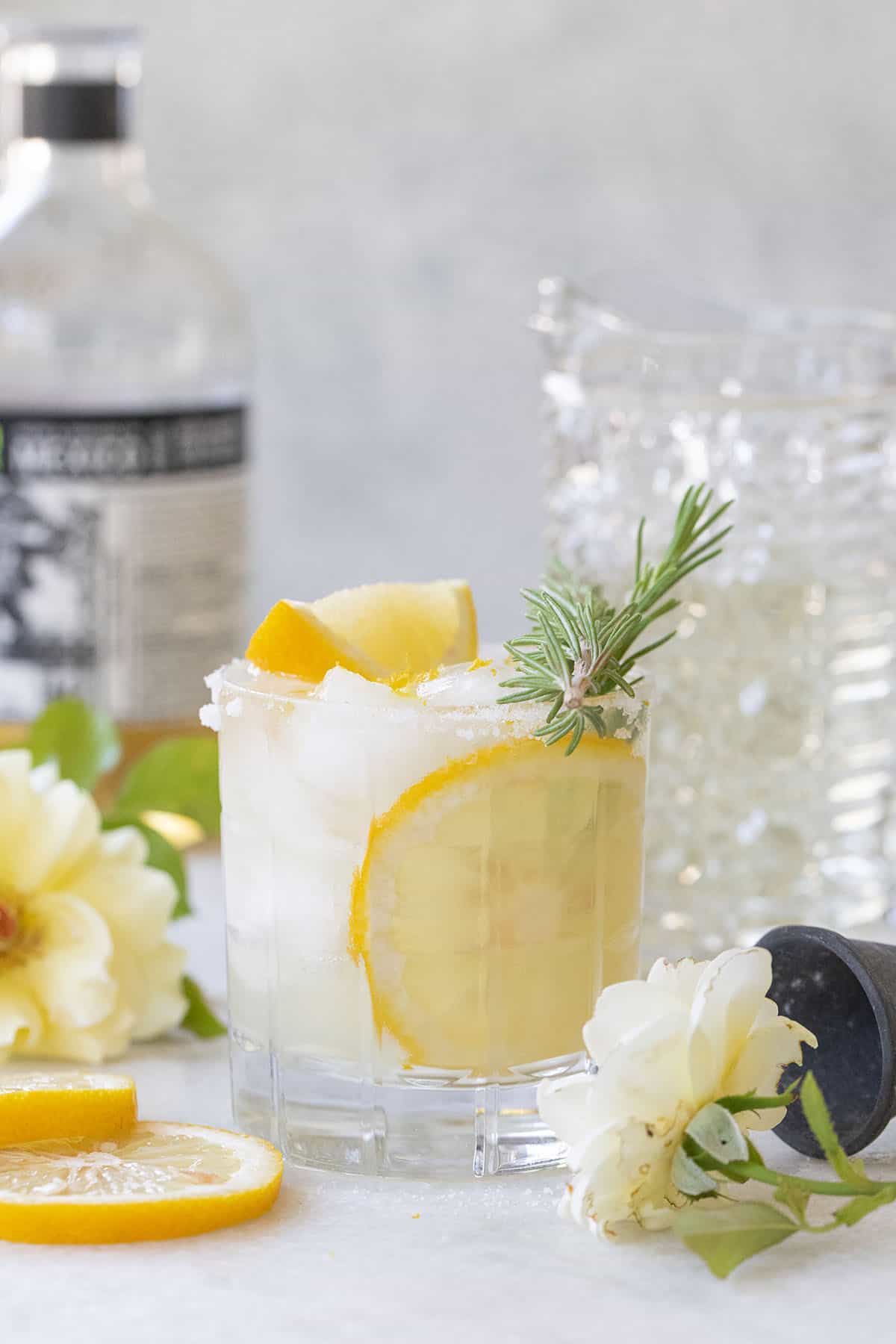 A refreshing twist on the classic margarita, this one uses only lemon juice. It's easy to make with just 4 ingredients and is a delicious tequila cocktail.
Ingredients
Tequila, Orange Liqueur, Lemon Juice, Simple Syrup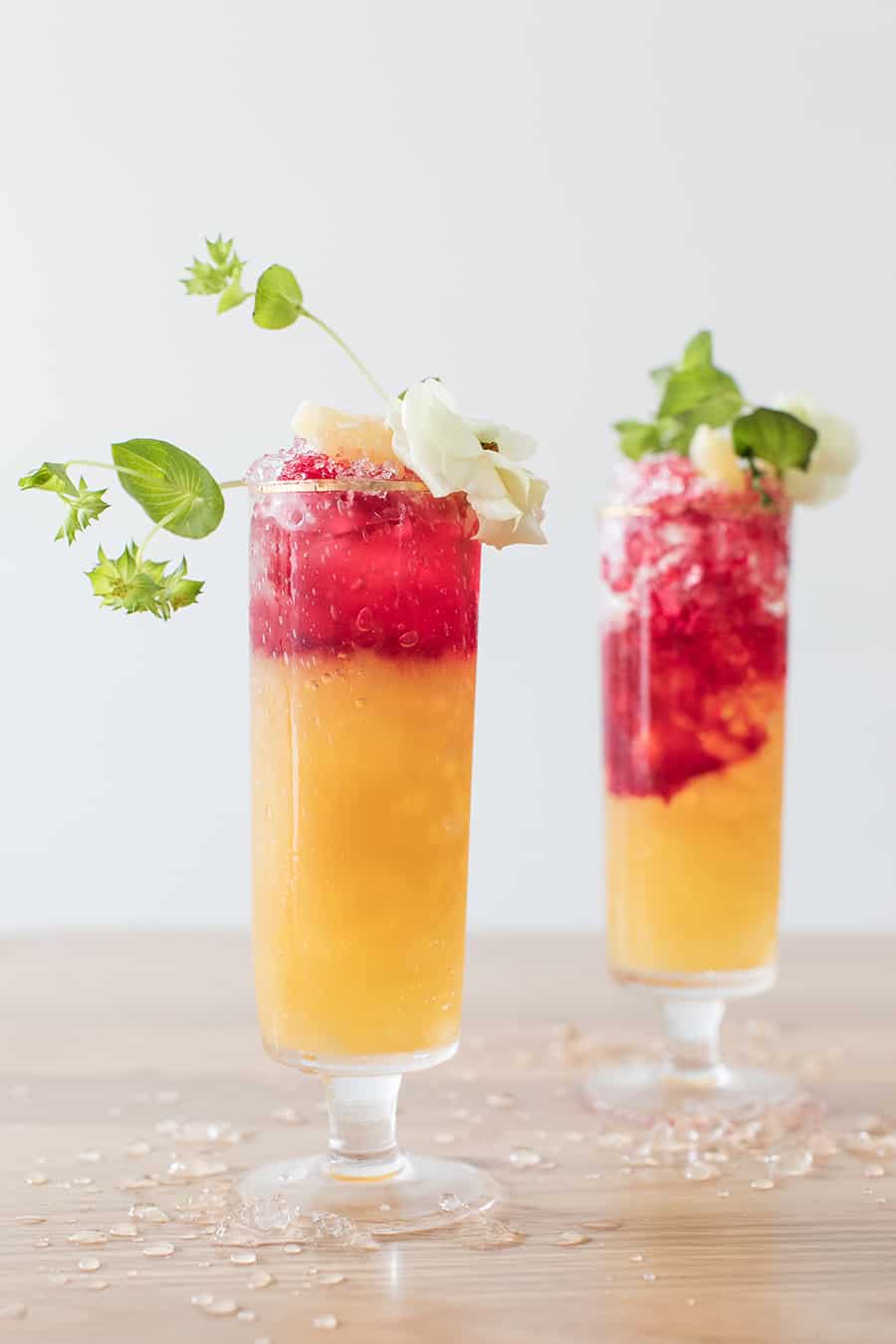 A naturally sweetened cocktail made with pineapple juice and beet juice. This is an easy mixed drink that is full of pineapple tequila flavor. Serve over ice or in a coupe glass with a cocktail garnish.
Ingredients
Pineapple Juice, Stevia, Tequila, Beet Juice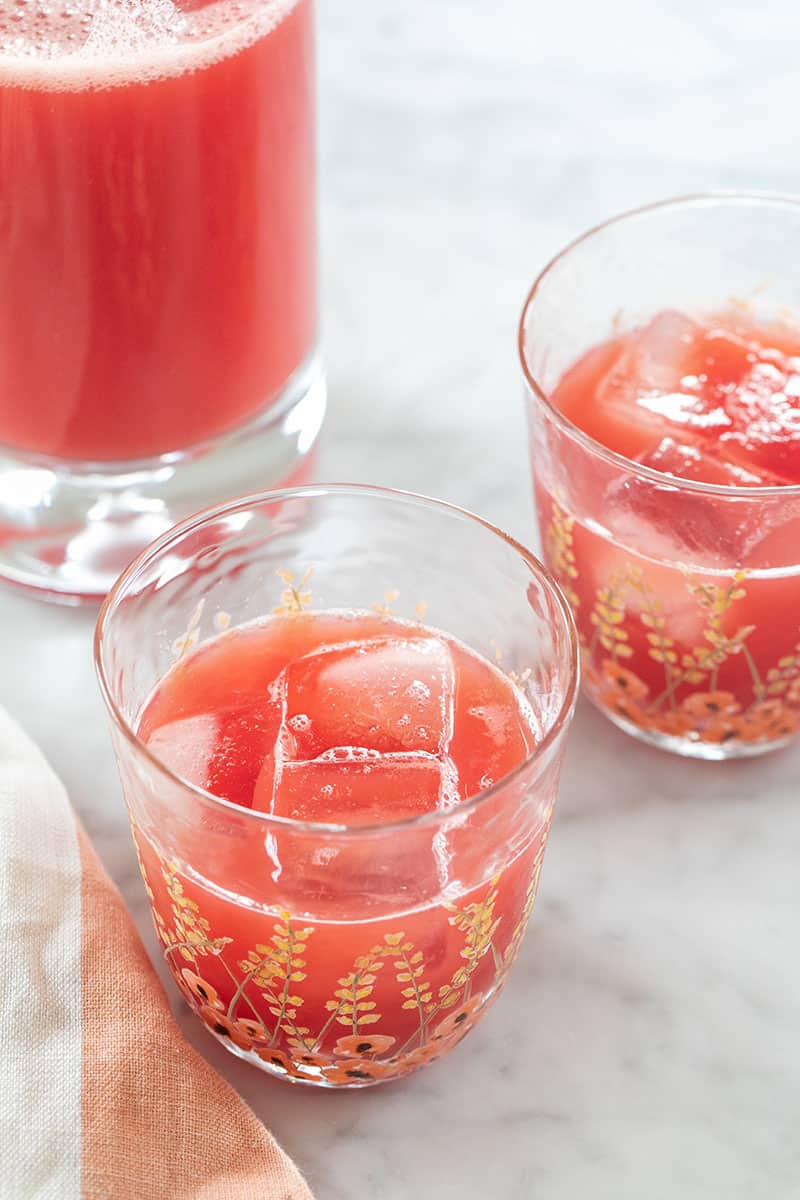 Add 1-ounce tequila to freshly made watermelon juice for a watermelon and tequila cocktail. Add a little tartness with 1/2 ounce of lime juice. This is a simple drink that is incredibly hydrating and perfect for a hot summer day.
Ingredients
Watermelon, Tequila, Lime Juice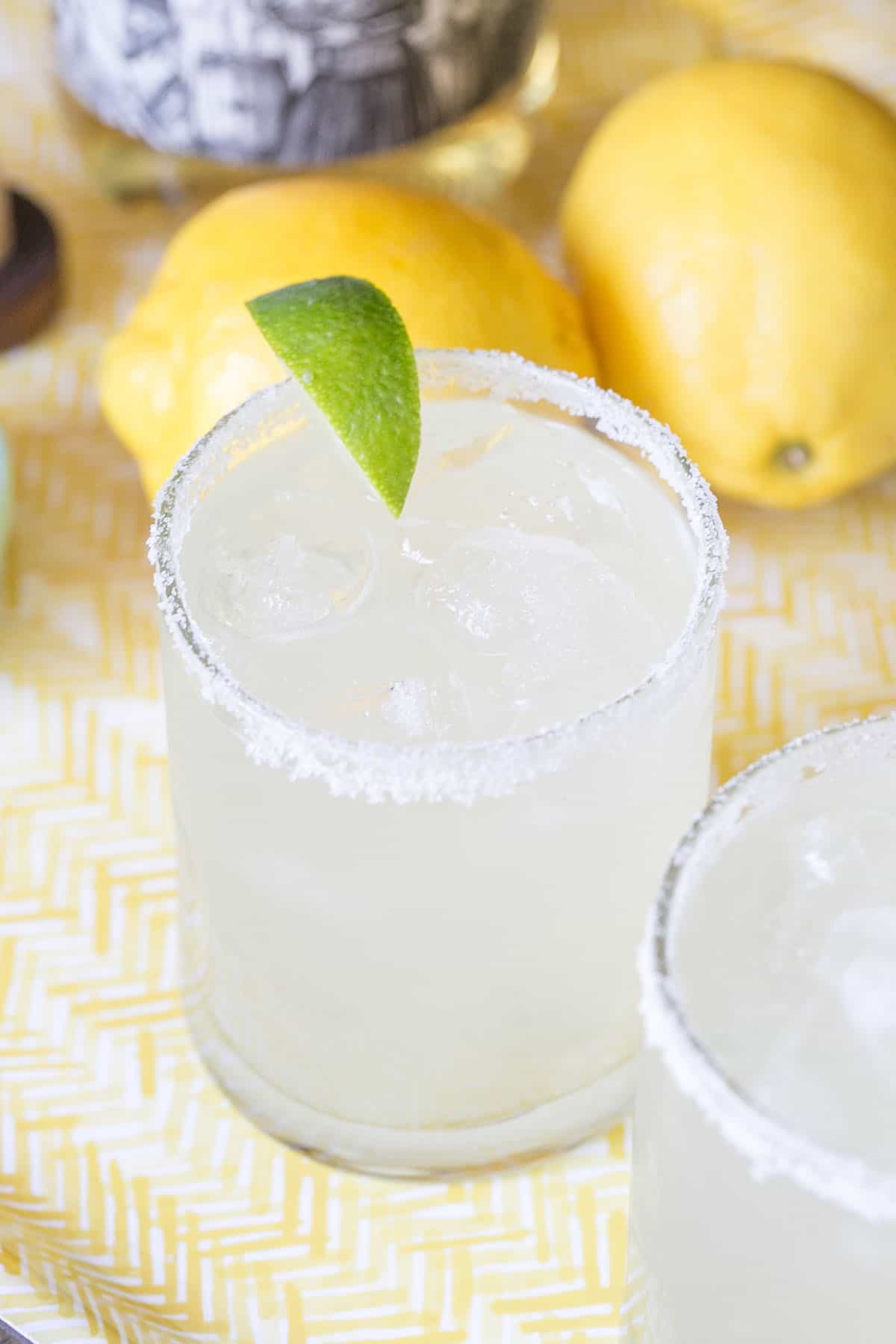 A super refreshing cocktail made with lemonade! It's so simple to make and tastes just like a margarita! Make it with homemade lemonade or store-bought.
Ingredients
Lemonade, Tequila, Lime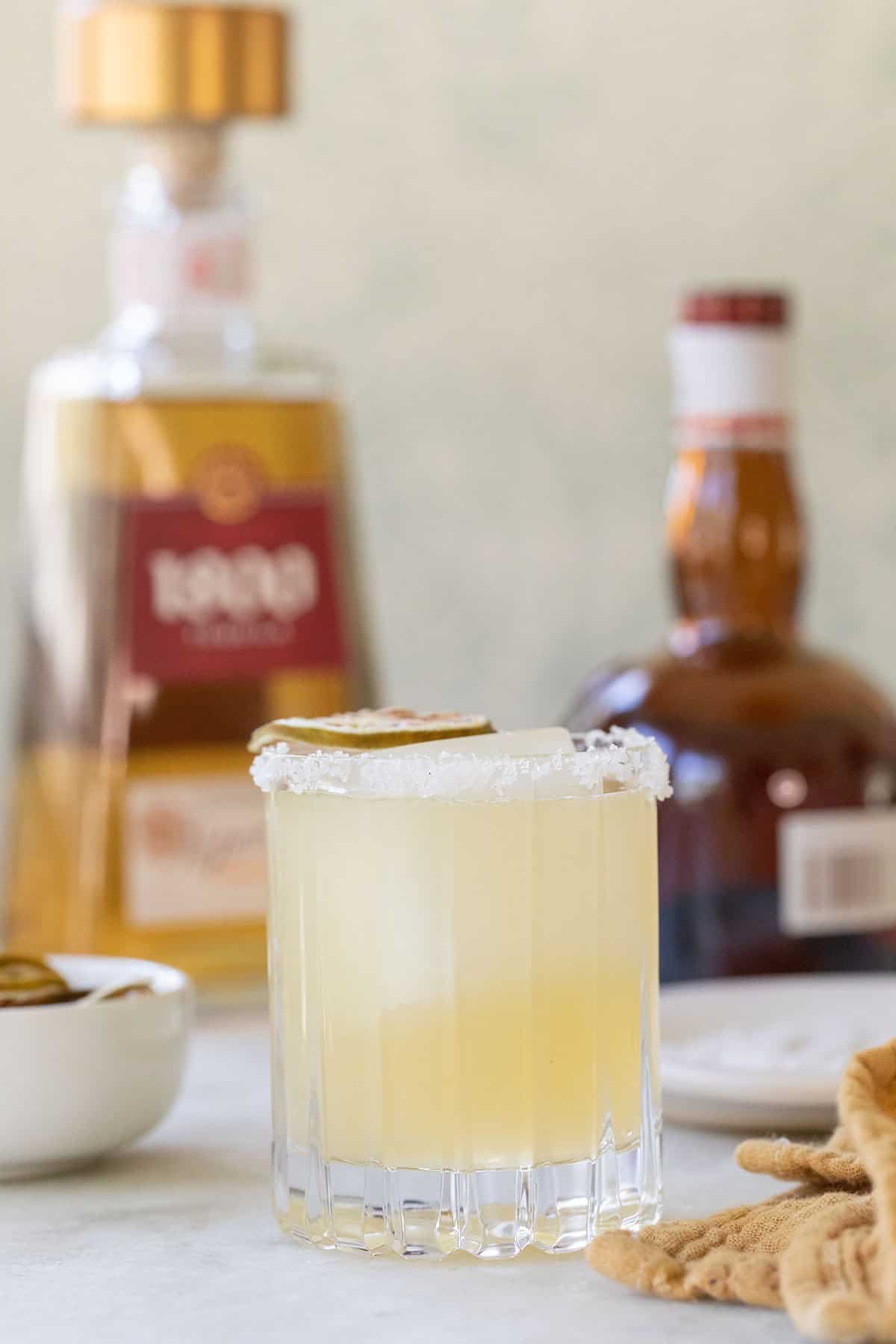 A classic tequila cocktail, this golden margarita is made with gold tequila, lime juice, and simple syrup. The ingredients are shaken together in a cocktail shaker and strained over ice.
Ingredients
Gold Tequila, Simple Syrup, Lime Juice
More Great Tequila Cocktails You'll Love
Mexican Mule – A twist on the classic Moscow mule made with ginger beer, tequila, lime juice, and simple syrup.
Bloody Maria – This is a bloody mary but made with tequila.
Tequila Old Fashioned – Made with aged añejo, this cocktail is for tequila lovers!
Tequila Sunrise – If you like a fruity cocktail, this one is for you. Made with homemade grenadine, this drink is perfect for summer.
Charro Negro – Similar to rum and coke, this one is a traditional drink in Mexico made with tequila.
Tequila Mojito – A twist on the classic mojito, this one is filled with mint and lime juice, and the rum is replaced with tequila!
Tequila Collins – Similar to a Tom Collins this recipe is made with lemon juice, tequila, and sparkling water. It's often served with a cherry.
Tequila and Ginger Ale – If you want an easy mixed drink, add a shot of tequila in a tall glass with ice and top it off with ginger ale.
Tips for Making Tequila Cocktails
Use a good bottle of tequila when making your cocktails. This doesn't mean pricey as you can get good bottles for a decent price.
Always use freshly squeezed lime juice.
If you're making a shaken cocktail, shake all of the ingredients with ice for at least 20 seconds.
If you have a super-strong cocktail, add a dash of soda water over the top to help dilute it.
When to Serve These Tequila Cocktail Recipes
Tequila is a spirit that can be enjoyed year-round. However, we really do love making tequila drinks in the summer. Here are a few occasions you can serve these cocktails:
Birthday Party it's also perfect for a last-minute birthday party!
Serve these tequila cocktails with any of these Mexican desserts!
Cocktail Garnishes
Cocktail garnishes add charm and elevate the presentation. Here are some ways you can garnish tequila cocktails:
Dried Orange Slices – We keep dried orange slices on hand to add to our cocktails.
Cherry – Add a maraschino cherry to this cocktail for extra sweetness.
Cocktail Umbrella – If you're making a summer cocktail, garnish it with a charming umbrella.
Zest – Add a little lemon zest, lime zest or orange zest over the top of the drink for added fragrance, color, and flavor.
Frequently Asked Questions
What Is the Best Tequila for Cocktails?
Tequila Blanco, also known as silver tequila, is young and only aged in oak for up to 2 months. It has a strong flavor and mixes the best with a variety of—often fruity—flavors.
What Is a Good Inexpensive Tequila?
Tequila doesn't have to be pricey to be enjoyed. In fact, the best tequila for parties and social gatherings is the kind that doesn't break the bank.
Some of the greatest inexpensive tequila brands include:
Olmeca Altos Tequila Plata – $21
The tequila brands in this list were chosen for their quality and price. Of course, you can buy tequila for much cheaper but we wouldn't advise that!
What Can You Add to Tequila?
Tequila can be combined with just about anything, but some of the best mixtures add a combination of fruits and sodas.

Some of these tasty mixtures include:
Tequila + Mint & Limes + Syrup + Soda
Watermelon + Triple Sec + Tequila
Tequila + Orange Juice + Pineapple Juice
Leche Mexicana – Tequila + Milk
Tequila + Grapefruit Soda
What Is the Easiest Tequila Cocktail to Make?
The Tequila Sunrise. It's the first combination on our list above and all you need is your favorite brand of tequila, some orange juice, and a bottle of Grenadine.
Also, there is a very simple tequila cocktail recipe below. Similar to our strawberry tequila sodas, this one is made with grapefruit soda.
Also check out more great cocktail recipes our favorite brunch recipes, the best-mixed drinks, gin cocktails, vodka cocktails, and cheap drinks to make at home!
What are the top 10 tequila drinks?
Here is a list of the top 10 tequila drinks:
Margarita
Paloma
Tequila Sunrise
Ranch Water
Bloody Maria
Resposado Old Fashioned
Tequini
Michelada
Carajillo
Mezcalita
Also, check out our agua fresca recipes. These are perfect to serve with tequila cocktails as they are hydrating.
Let us know what you think!
Leave a comment and review below and let us know what you think about these tequila cocktail recipes.
You can also FOLLOW US on FACEBOOK, INSTAGRAM, and PINTEREST to see more delicious recipes, cocktails, desserts, and parties!
Tequila Grapefruit Soda
A super simple, refreshing cocktail made with just three ingredients: Tequila, grapefruit soda and lime. Serve over ice and enjoy a cool, refreshinhg drink.
Print
Pin
Rate
Ingredients
1

oz

tequila

3

oz

grapefruit soda

1/2

oz

lime juice
Instructions
Add the ingredients into a glass filled with ice.

Stir and garnish with a lime or grapefruit wedge.
Notes
There are several grapefruit soda brands to choose from. You can even choose one with low to zero sugar. There are also some grapefruit Sparkling Italian Sodas too. Any of these will work for this easy tequila cocktail recipe! 
Nutrition
Serving:
1
g
|
Calories:
108
kcal
|
Carbohydrates:
11
g
|
Protein:
1
g
|
Fat:
1
g
|
Sodium:
2
mg
|
Potassium:
155
mg
|
Fiber:
1
g
|
Sugar:
10
g
|
Vitamin A:
13
IU
|
Vitamin C:
27
mg
|
Calcium:
9
mg
|
Iron:
1
mg