Did you know the original Moscow Mule recipe was created in Los Angeles? This makes me extremely happy considering our love for the cocktail… we are such huge fans!
We're celebrating the delicious cocktail with a roundup of our favorite Moscow Mule recipes! These all have a unique twist to the classic cocktail making it extra flavorful and colorful!
While the traditional version uses 3 main ingredients: lime, ginger beer, and vodka, there are so many amazing ways to spice it up!
My favorite way to make one is with homemade ginger syrup or this syrup with a splash of ginger beer.
For this version, instead of ginger beer which is carbonated with yeast, it contains an extra-strong ginger ale. And, spice it up by adding a little cardamom. A great one for the list of best Moscow mule recipes!
This Tokyo Mule is so refreshing, delicious and has all the flavors to become another original classic! It definitely deserves its spot on the list of best Moscow mule recipes!
A fruity spin on the classic Moscow Mule, this Melon Mule mixes melon vodka, fresh cantaloupe, lime juice, and ginger beer.
Pear is the perfect addition to my fall-inspired Moscow Mule, especially when punctuated with Savour this Kitchen's Gypsy spice blend.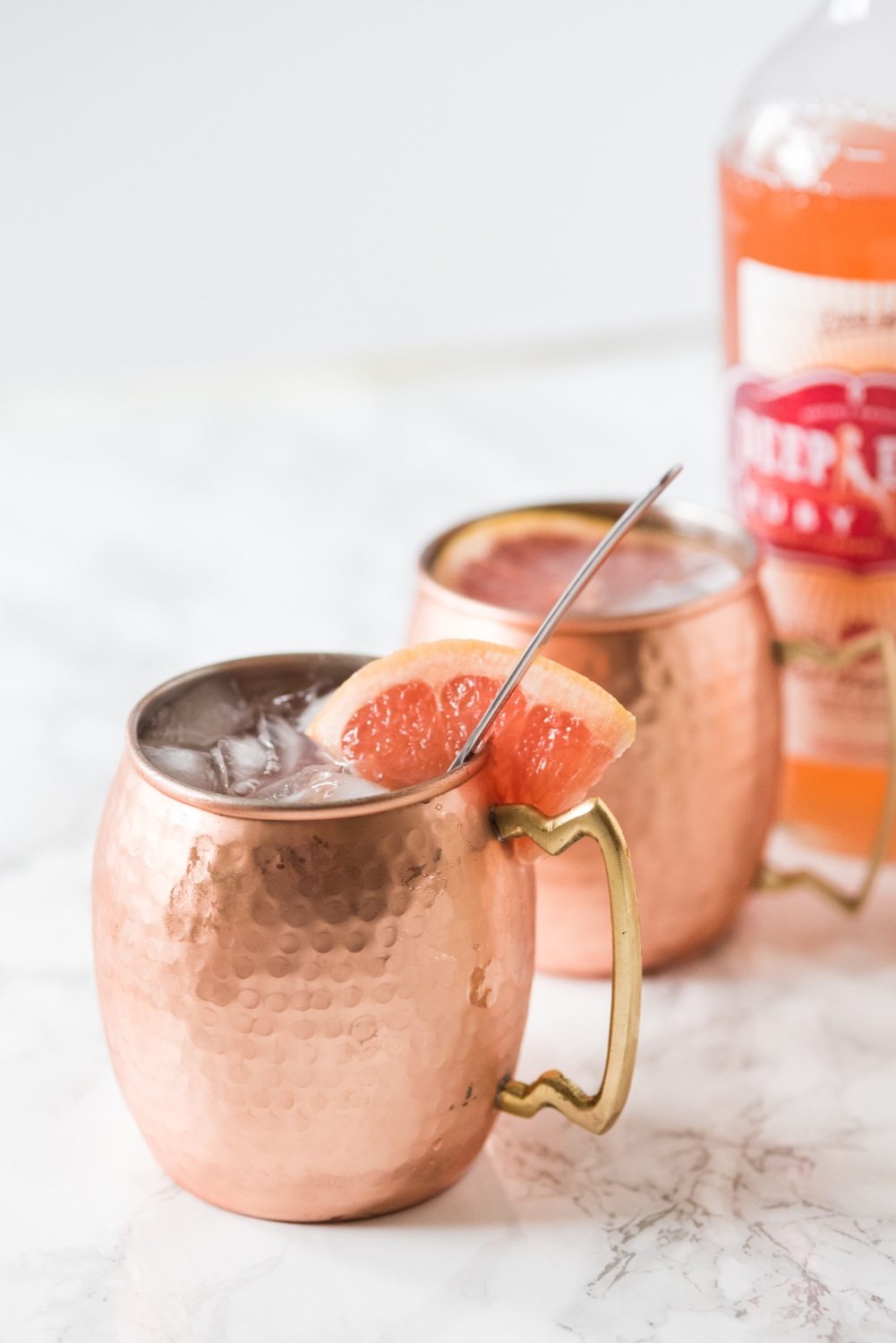 A zesty twist on the classic mule!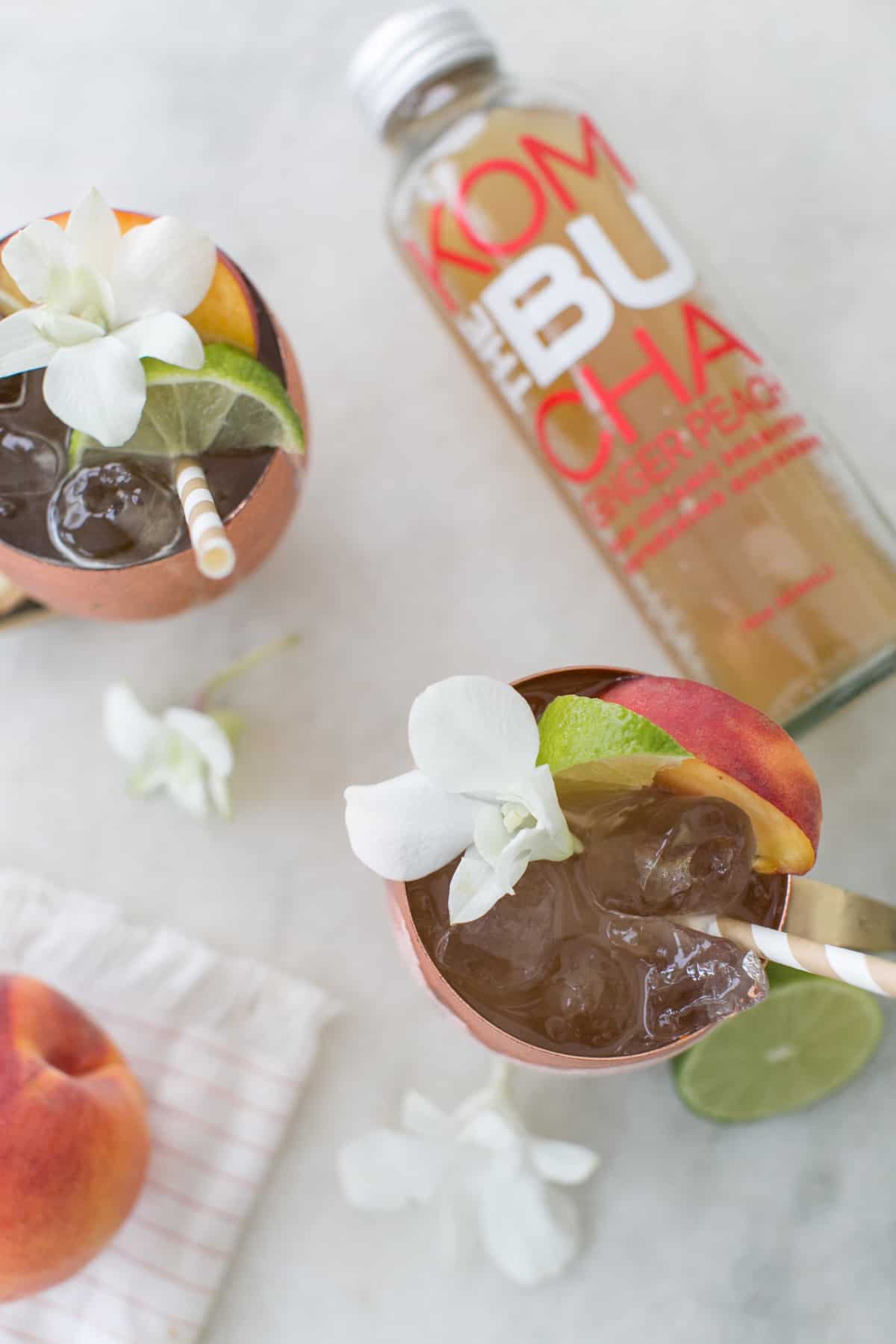 A refreshing Kombucha Mule with ginger peach kombucha by Sugar and Charm. This one's a favorite!
This Moscow mule is delightfully sweet and so delicious! A great addition to the list of best Moscow mule recipes!
If you are looking for an easy crowd-pleaser for a party or frozen drink to indulge with on your own, this is just the cocktail you are looking for…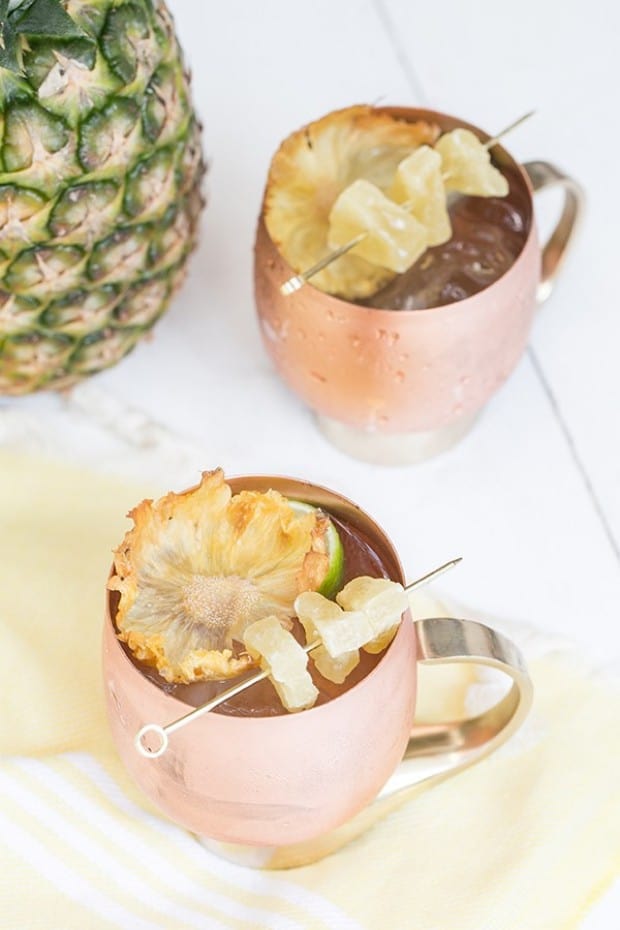 Instead of equal parts water, sugar, and fresh chopped ginger, it's equal parts ginger juice and caster sugar, which also adds to a more intense flavor of ginger! A great cocktail for the list of best Moscow mule recipe!
These three variations of a Moscow Mule by A Beautiful Mess
They look delicious! This one pictured is a garden mule and perfect for summer. Yum! See them all here.
These are three flavorful twists on the classic Moscow Mule recipe! (Spoiler—they're delicious!!).
A fall twist on one of my favorite cocktails. This lightly spiced mule is easy to make, and best served in a copper mug to keep it icy cold.
I loved the blueberry flavor and color it added to the cocktail. I also love the added antioxidants from the fresh blueberries!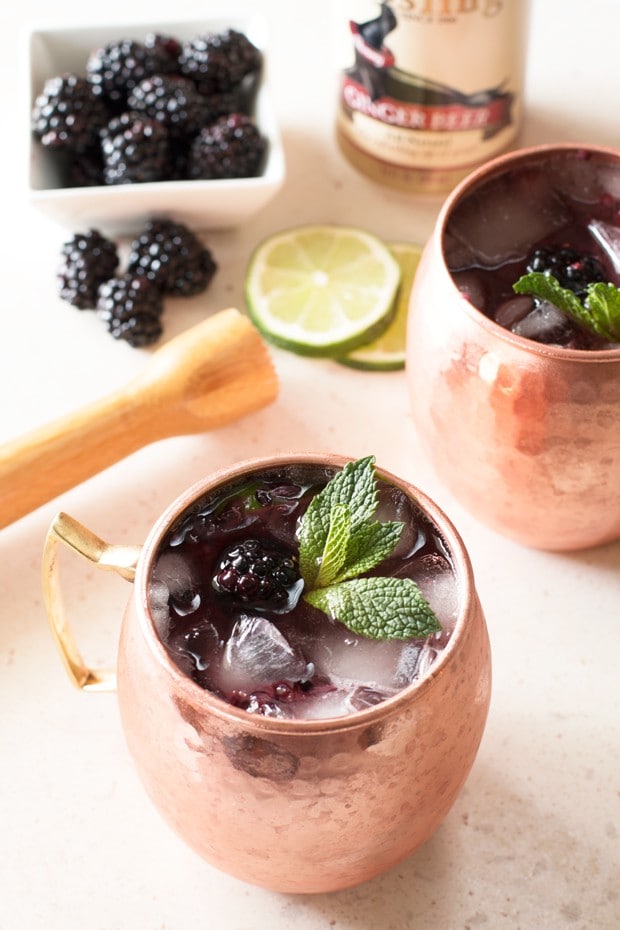 Blackberries are such a great enhancement for a Moscow mule. They bring a fruity freshness to the drink which pairs ever so nicely with the zing of the ginger.
A few more recipes just for fun!
If you have tried this list of best Moscow mule recipes, let us know how it turned out in the comments below!
FOLLOW US on FACEBOOK, INSTAGRAM and PINTEREST to see more delicious cocktails and party ideas!